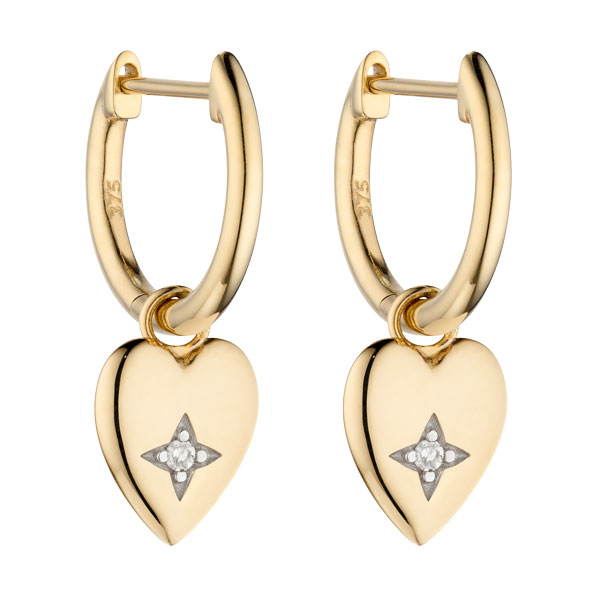 9ct yellow gold hoop and heart earring £325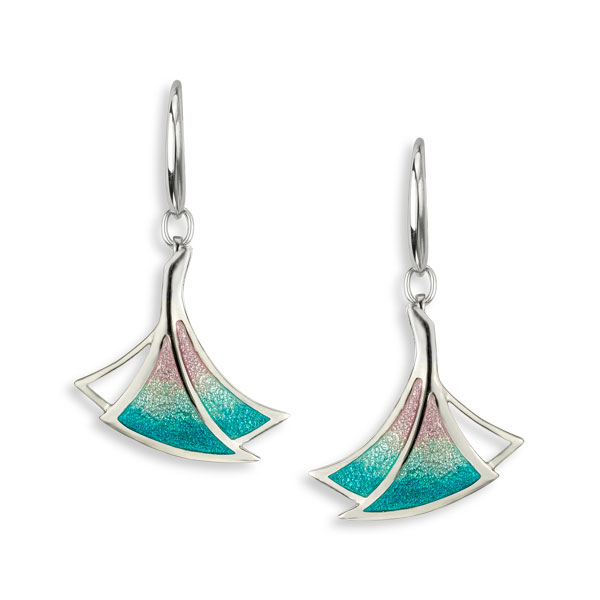 Silver enamel kite earrings £139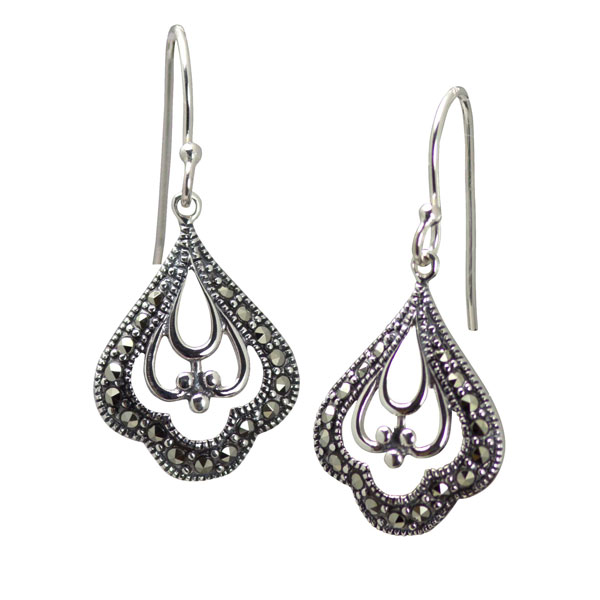 Silver marcasite drop earrings £48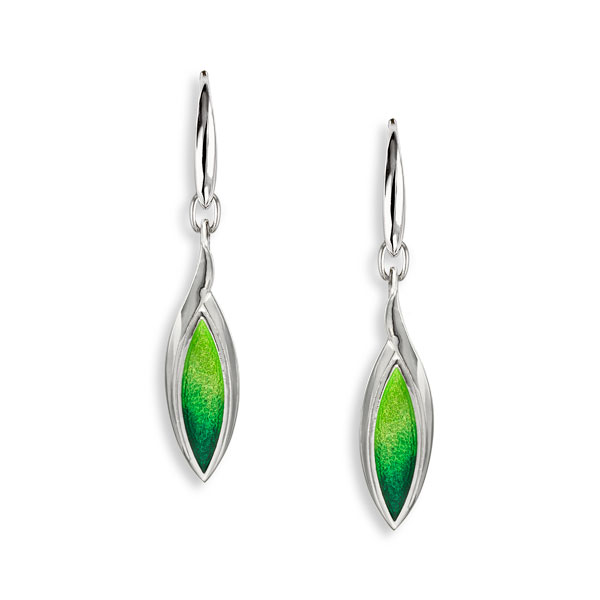 Silver green enamel drop earrings £130
To wear earrings almost always means you need to have your ears pierced and I had mine done when I was a student.  I remember they used a piercing gun which was quite intimidating and I am pleased to say that things have moved on since then.
I was so impressed with the modern systems that a few years back I decided that we would undertake the training, qualify and register to carryout ear-piercing which we now carry out in a small room just off the main shop area.
I must admit I have been quite surprised as to the diversity of those having their ears pierced although we do make sure that children are accompanied by a parent.   We keep a good range of hypoallergenic pierced earrings which help ensure that your first earrings start off in the right way.
Silver moon and-star CZ jacket earrings £45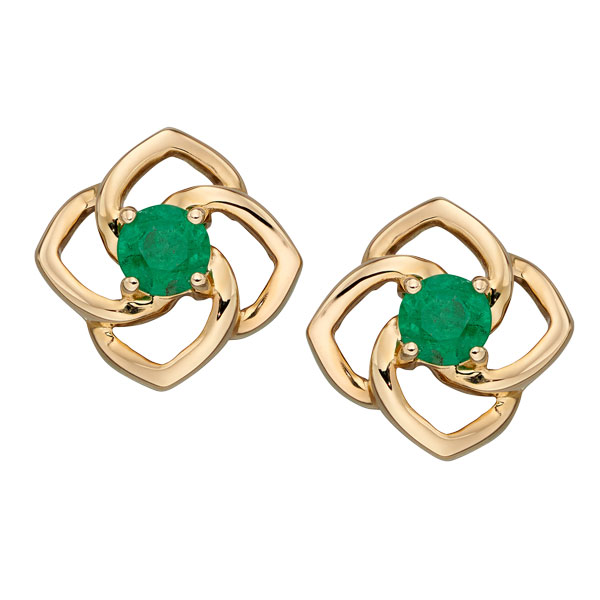 9ct yellow gold emerald stud earrings £260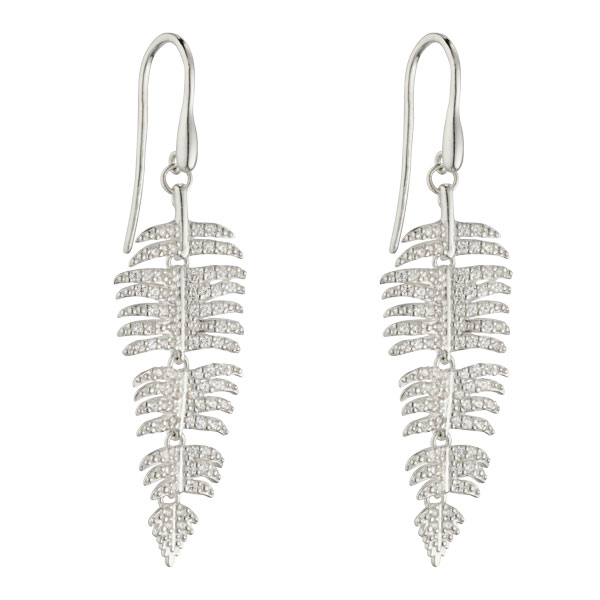 Silver feather drop earrings £80
Silver feather drop earring £80
I mentioned already how important earrings are in attracting attention but it is more than that as they play a key role in framing the face.  The shape of your face matters and earrings are a great way to play with proportions.   Drops or dangles will elongate your face, whereas some studs or short drops will give the illusion of a wider face.
I have picked a few new designs to illustrate the diversity.   The silver feather or fan drops look great to wear on their own or with matching pendants.
Then there are hoops, so versatile, easy to put on and forget you're wearing them! There are lots of hoops around at the moment and I love the designs with pretty additional drops.
The wedding season is going to be busier then ever this year and earrings can be one of the most important accessories for this special day.  Pearls are often associated with weddings so I have included some pearl earrings and there are great variety of styles to choose from.  I am taken by short pearl drop earrings set in white gold with a little diamond or two and they are particularly popular.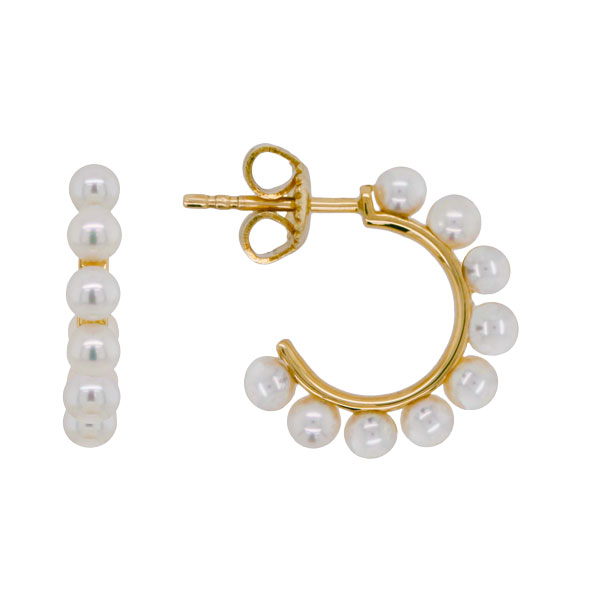 9ct yellow gold pearl hoop earrings £300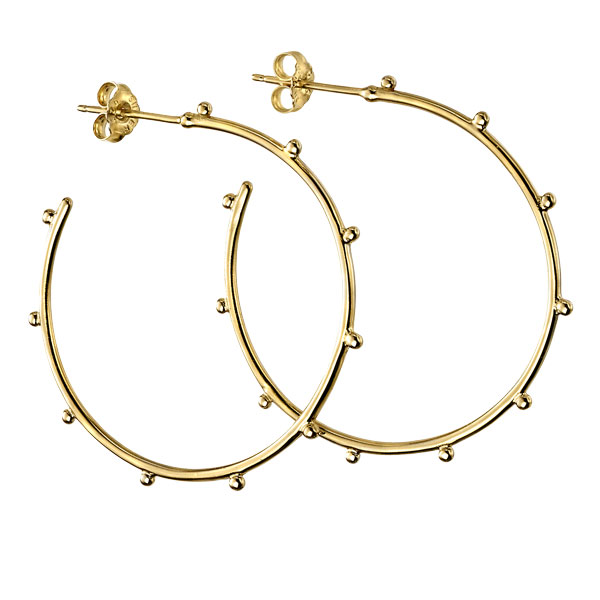 Gold plated studded hoop earrings £33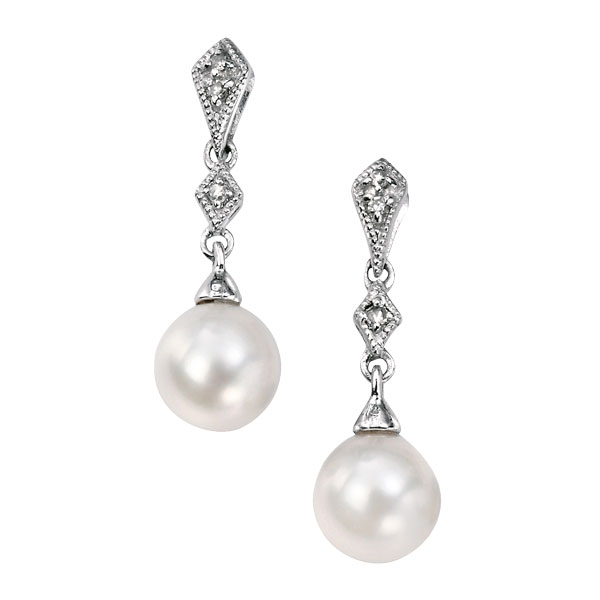 9ct white gold pearl drop earrings £175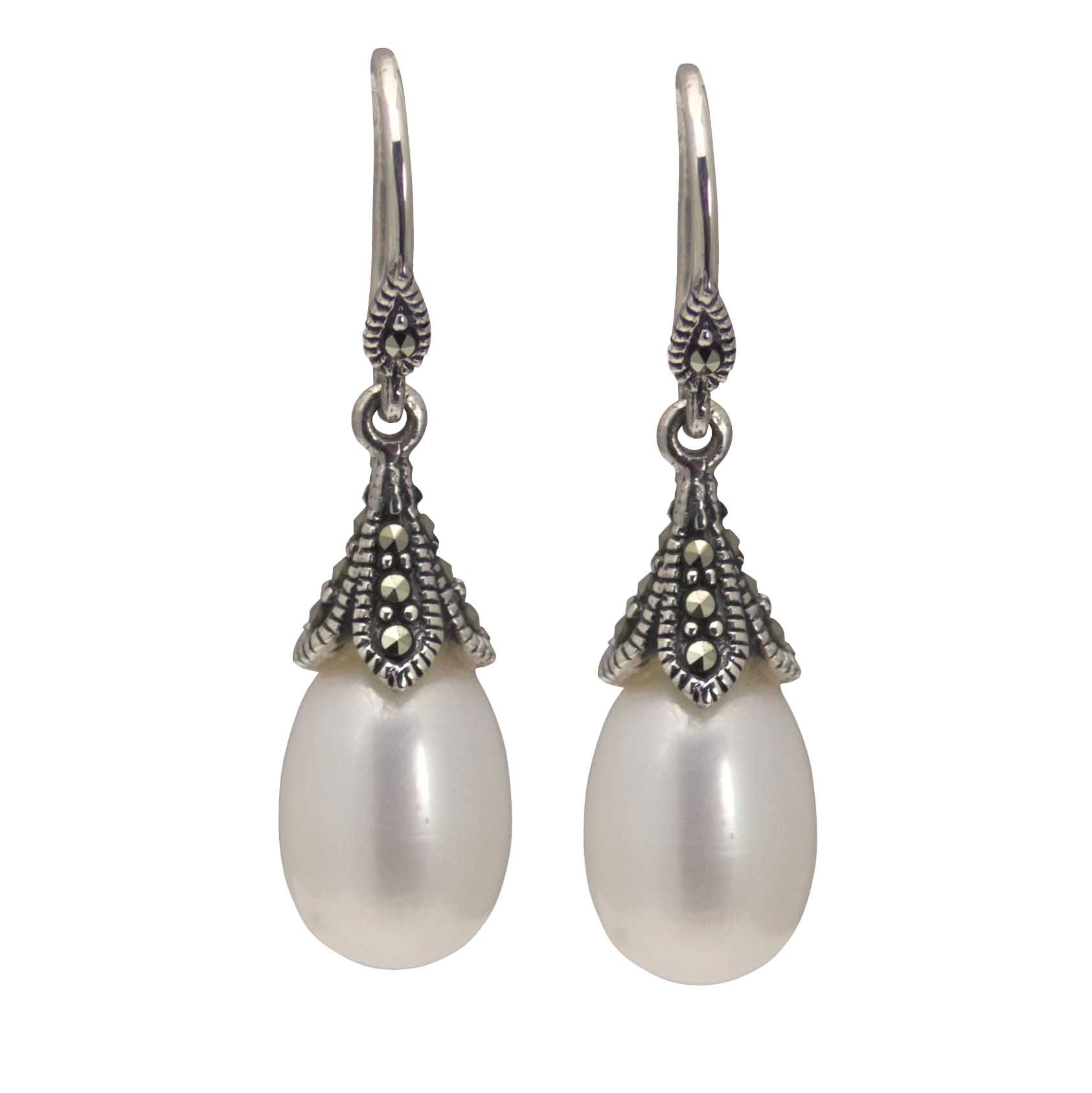 Silver marcasite fresh water pearl drop earrings £65
So if it's a special day or just another day remember every day is an earring day!