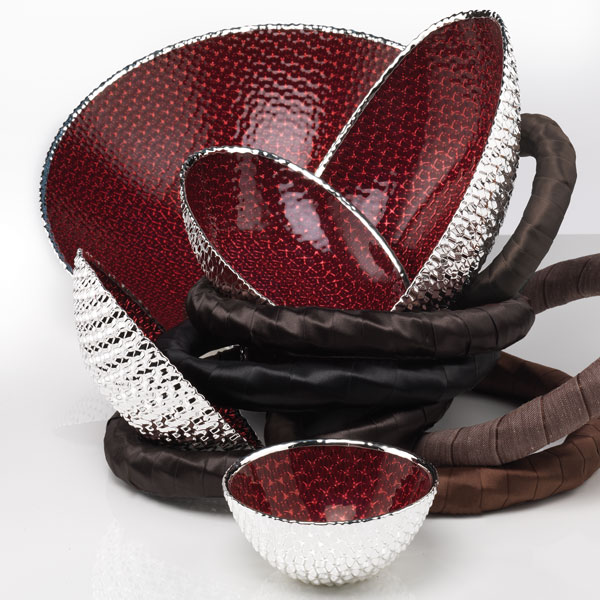 Diamante Rosso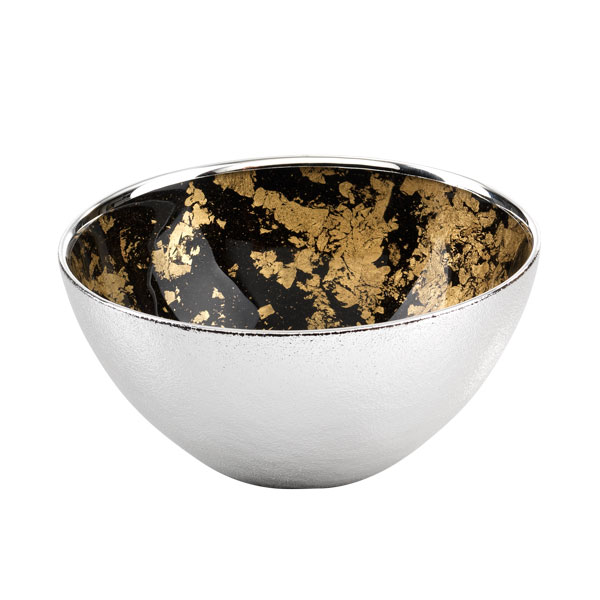 Foglia Oro Nero
Sinfonia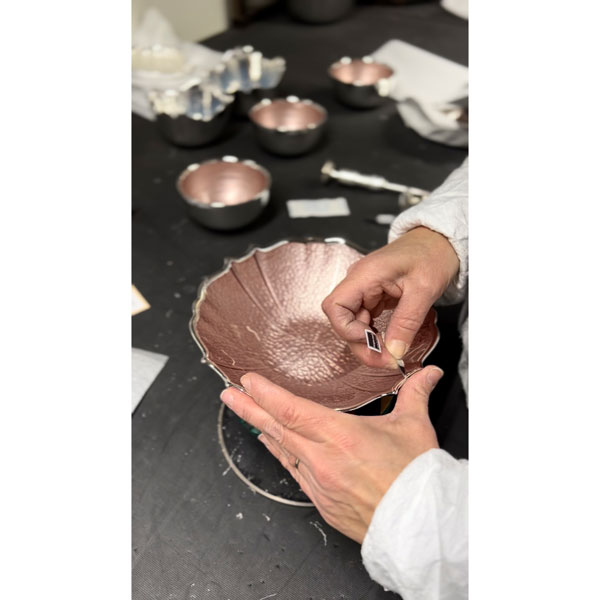 Settecento Rosa Cipria
When I was younger I was always fascinated by glass ornaments but never really understood the process and skill involved in making them.  Whilst I was studying for my silversmithing degree I was given the opportunity to learn the skills involved.  Although hot work and you certainly needed a degree of puff to get your piece to the intended size, I thoroughly enjoyed it.
Back then one of my pieces used two layers of glass. The hot glass was rolled onto cut silver foil pieces and then blown again to allow the silver foil to break up hence forming a pattern over the surface.   When I look back at it now my work looked a bit like one of our new Argenesi featured pieces called Foglia Oro.
Unbeknown to me, a couple of decades earlier the young apprentice silversmith Antonio Bassan was developing his burning passion for "that lunar metal, capable of reflecting the light".  It was out of this passion that the Argenesi brand was born.  So when I first saw their pieces at a trade fair some years back I was captivated.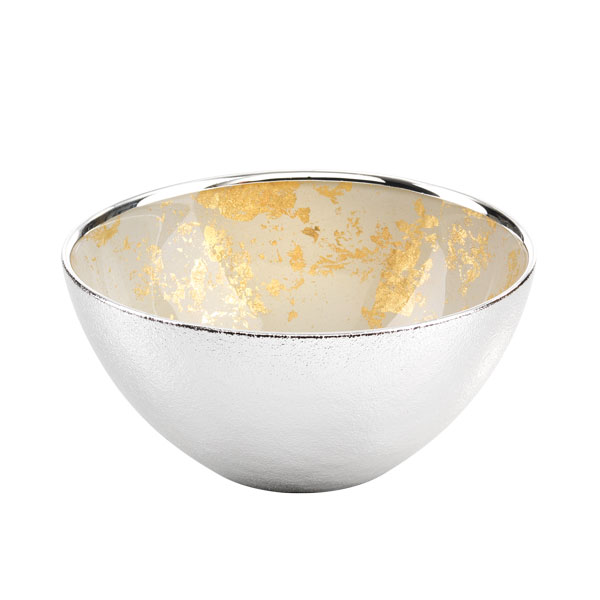 Foglia Oro Bianco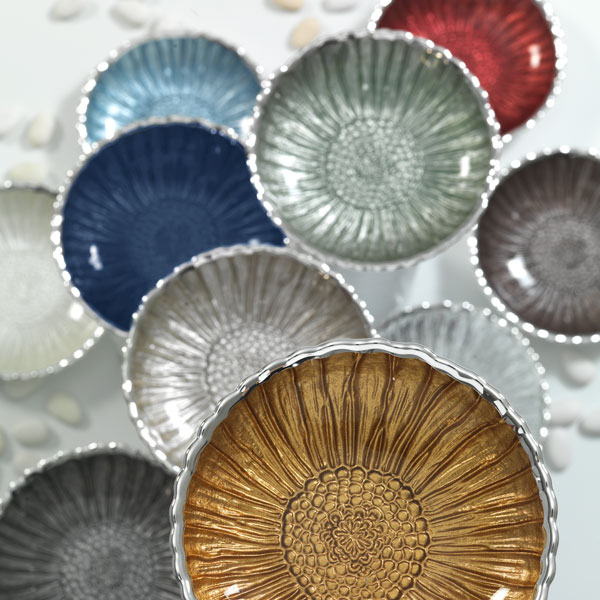 Girasole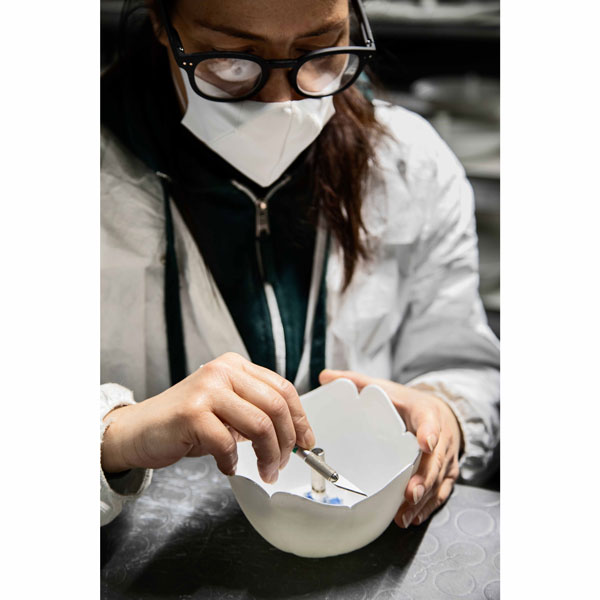 Tulipano in production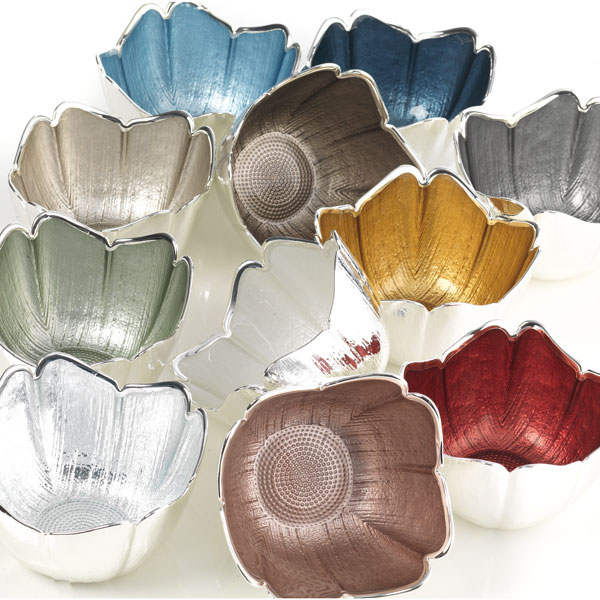 Tulipano
The glass is blown into a mould to create the shape and then colour is added to the inner bowl.   Next is a unique technique called 'sputtering' which bonds pure silver 999 to the outer surface and because it is pure silver it doesn't tarnish….
I find Argenesi quite different and is "Italian design at its best". The combination of artistic creativity and new technology is a perfect duo to craft these beautiful collections.   From the largest to the smallest pieces the same process is used and starting from only £39 the finished results are stunning.
Initially, our first collection of Argenesi was just one pattern called 'Sinfonia' which has a coloured centre with a polished lined outer. Since then, we have progressed into many more collections, each special in their own way.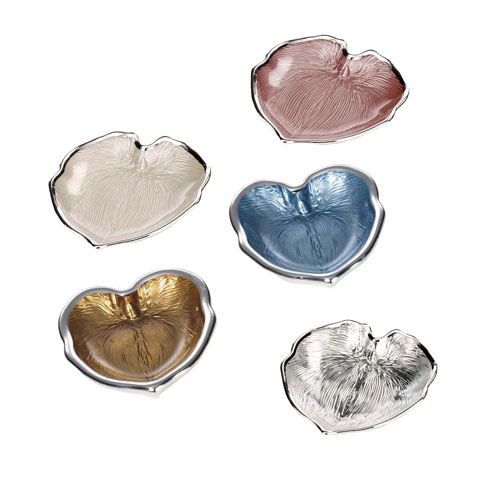 Palma Foglia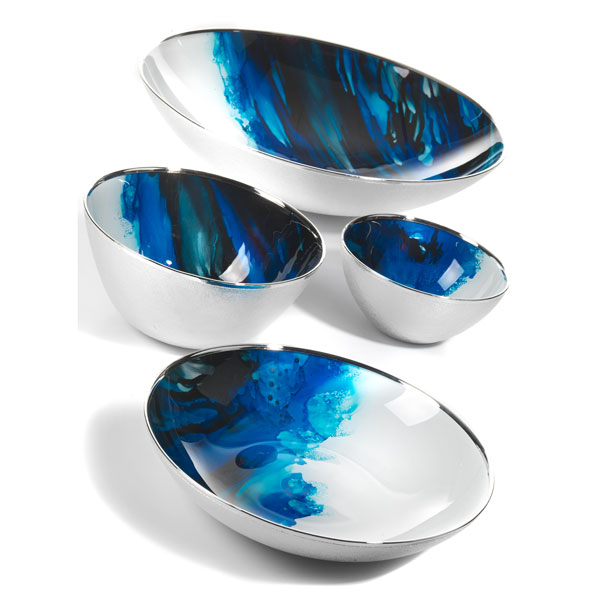 Irreplicabili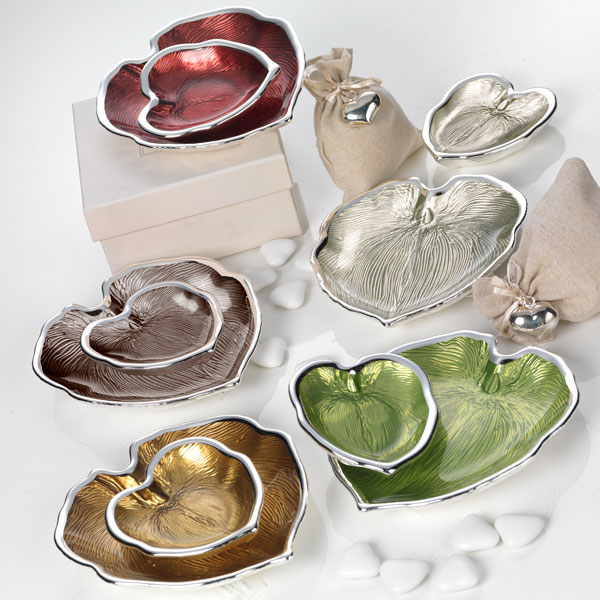 Palma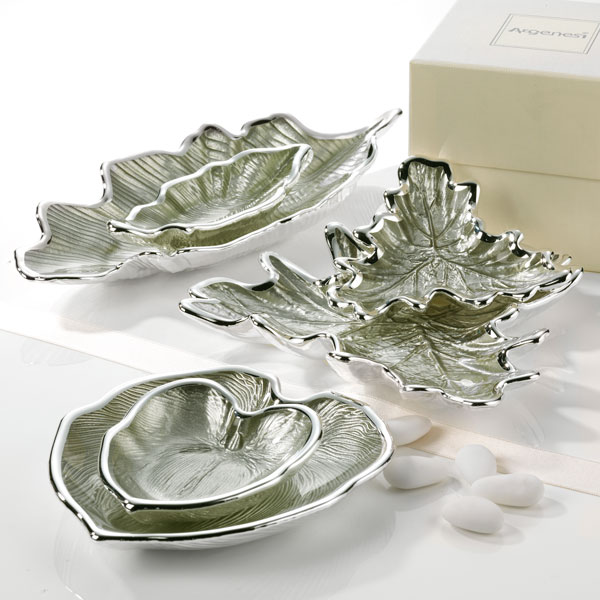 Foglia-Verde
Some designs result from other influences from other media, in the case of the Diamante collection the clue is in the word!  Inspired from the sparkle of diamonds to create a sparkly outer lining
The 'Tulipano' collection is the most popular pattern and takes its influence from the tulip flower. Other flower patterns are the 'Girasole' equally attractive, who doesn't love a sunflower?
New for 2022 is a slight departure from some of the previous patterns is the 'Irreplicabili' (irreplaceable), a blue and turquoise paint that swirls across the dish reminding me of the ocean waves!