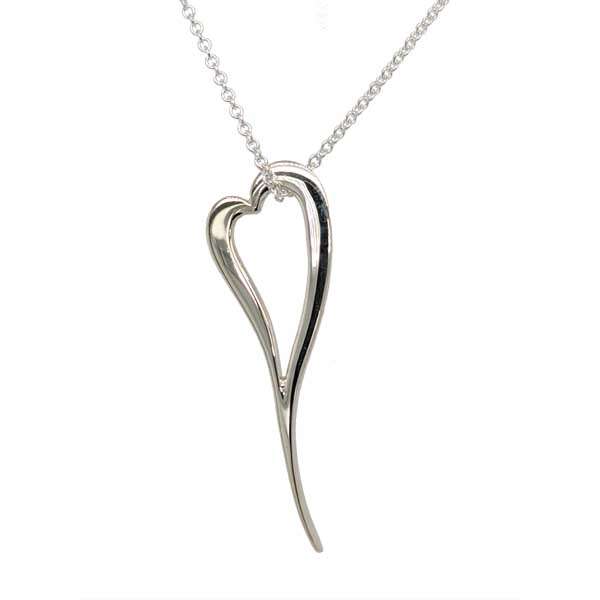 Silver elongated heart pendant on chain £63 our ref 98484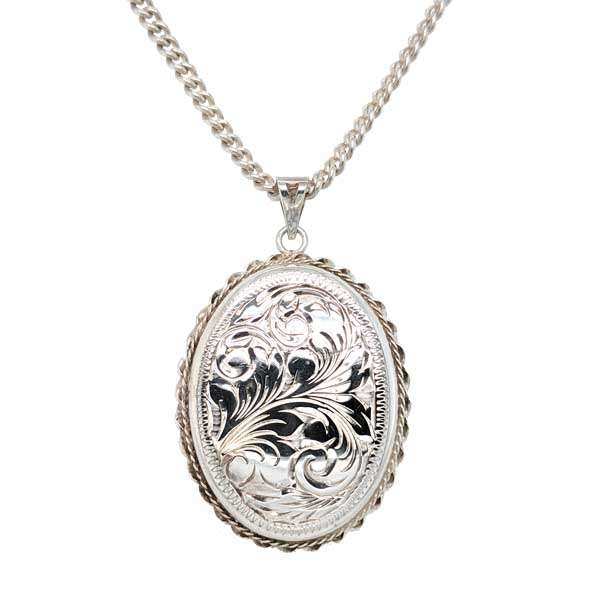 Preloved large engraved silver locket on a chain £55 our ref 101280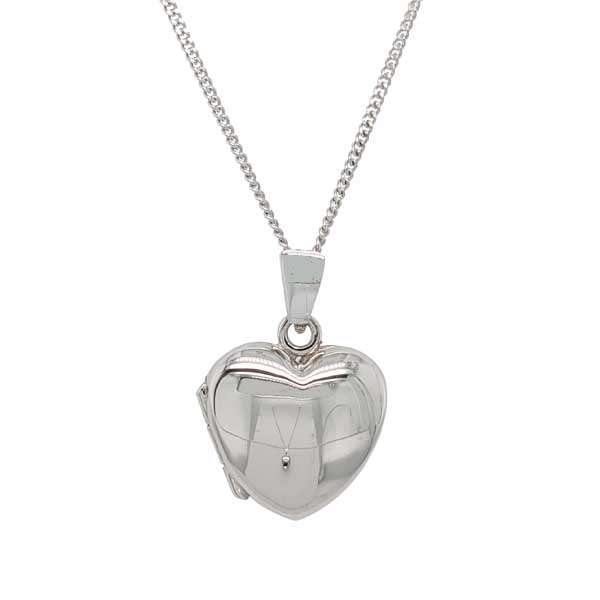 9ct white gold small heart locket on a chain £355 our ref 100631 on 99427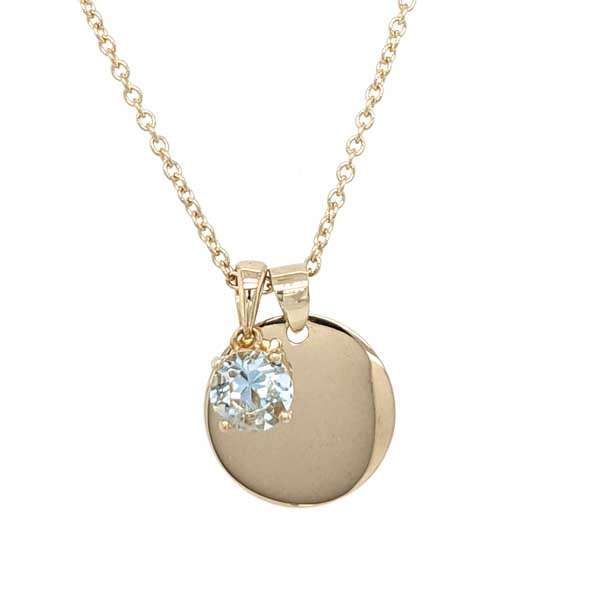 9ct yellow gold disc pendant with aquamarine birthstone pendant on a chain £209 our ref 98300 97642 97582
There are fluid elongated hearts and swirly hammered heart pendants that simply hang beautifully and made by small artisan designers.
Lockets were particularly popular in the 1890's and still remain a jewellery classic when given from the heart and they are perfect for engraving.  I have picked out two very different examples, one larger floral engraved pre loved locket in silver and one modern plain heart shaped locket in 9ct white gold.
The small gold disc pendant featured can also be personalized with a message and when a birthstone pendant is added it becomes the perfect combination to send a little love.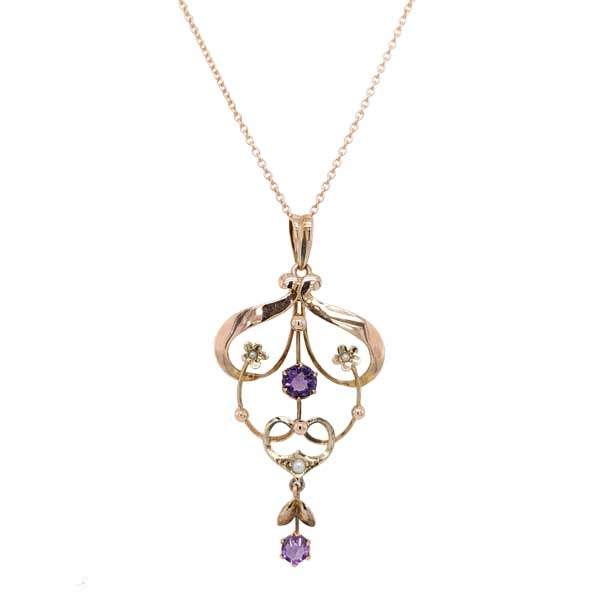 Preloved period amethyst & seed pearl pendant on 9ct rose gold chain £219 our ref 101262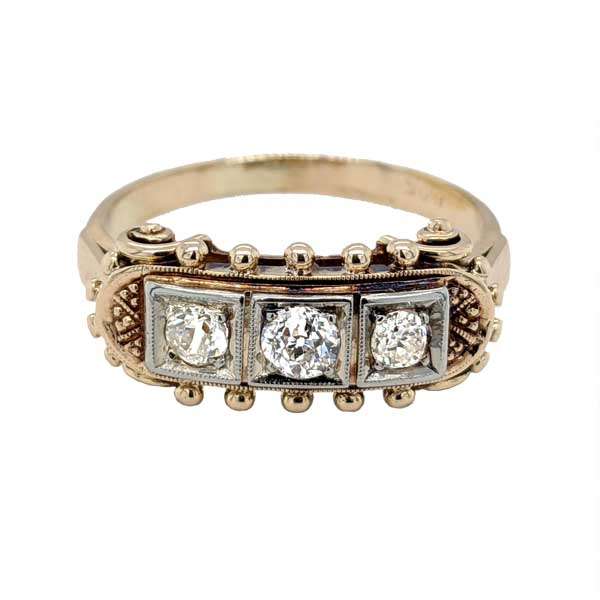 Preloved 14ct yellow gold 3 stone diamond ring with bead detail £525 our ref 101265
Preloved diamond set into new platinum 4 claw ring £2,995 our ref 99663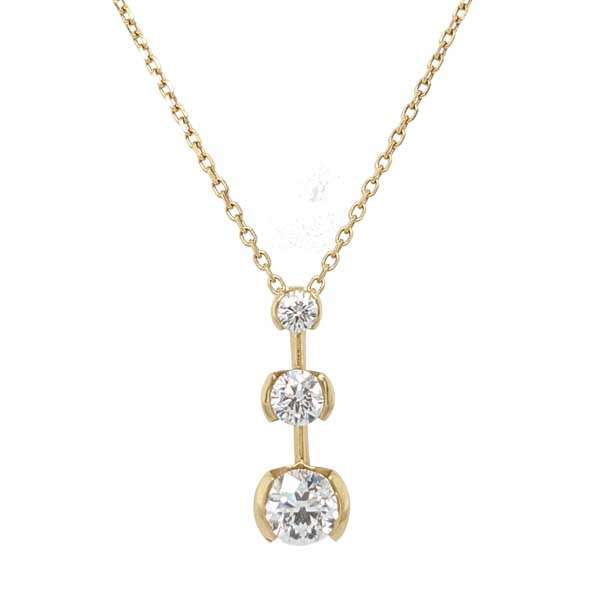 18ct yellow gold diamond graduated trilogy pendant on chain £2,125 our ref 73316
I've included an amethyst piece for those celebrating a birthday this month. I love the vintage rose gold pendant with seed pearls set into flowers. These turn of the century gem set pendants were often set with colourful little jewels and set in 9ct gold.
Another interesting pre loved piece is the three stone diamond ring set in 14ct gold.  Notice the little beads, engraved scroll work detail that edge this ring.
We love finding a new home for stones from a tired or an unfashionable piece and bring them back to life by setting them into something new.   It's a great way to make them loved again.     And this is exactly what we have done setting this single diamond into a platinum ring.  It really sparkles and certainly sends a little love.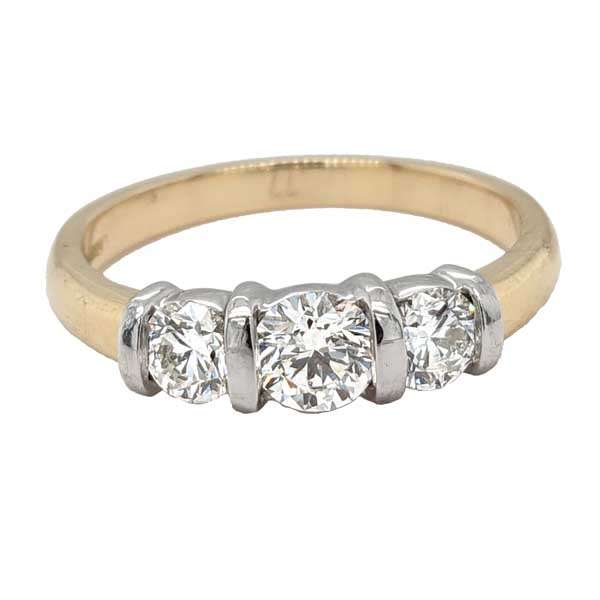 18ct yellow gold 3 stone diamond bar set trilogy ring £3,300 our ref 100593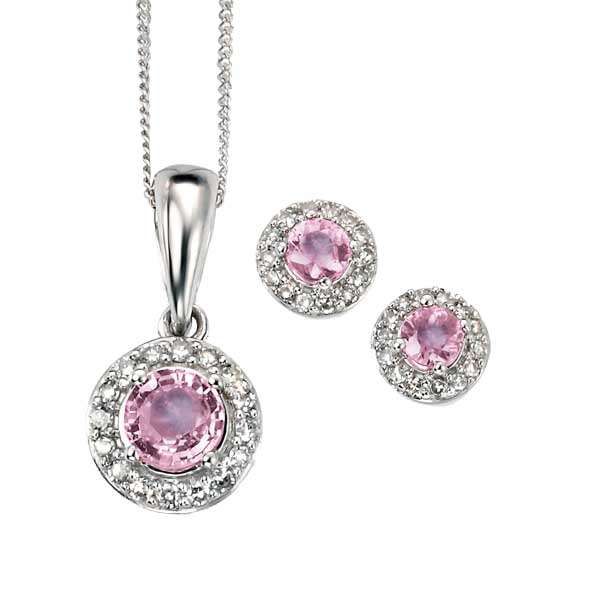 9ct white gold pink sapphire and diamond cluster pendant with chain £365 and earrings £289 our ref 99014 & 100249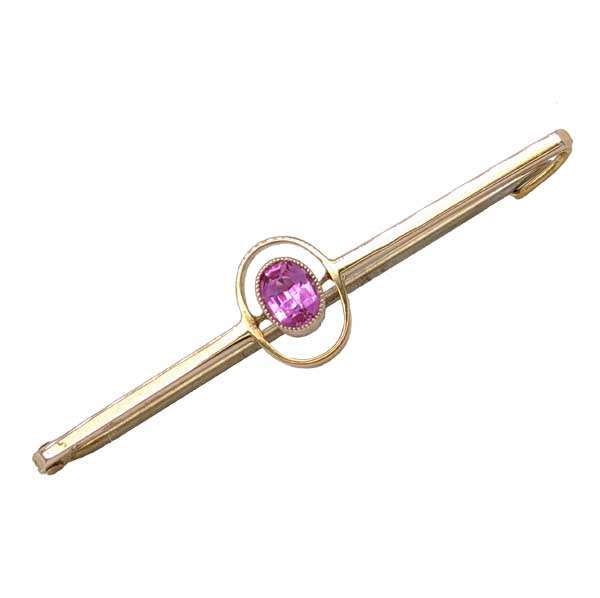 Preloved 9ct yellow gold pink tourmaline bar brooch £75 our ref 99588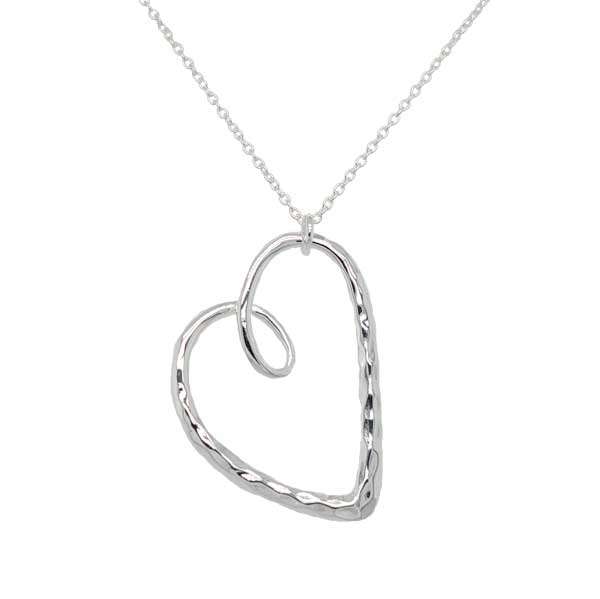 Silver swirly textured heart pendant on a chain £60 our ref 101645
Symbolism in jewellery can be interpreted in many ways. A trilogy piece of jewellery such as the three stone diamond pendant or three stone diamond bar set ring can be given for a personal celebration or sentiment to signify the importance of the present of  'we are in this moment together'
The colour red or pink is also associated with Valentine's Day and so these pink sapphire and diamond cluster earrings are just perfect and neat enough to just wear every day! There's a pendant too.
Another pinkish red stone which is very attractive is the Rubellite variety of the gemstone tourmaline. For those who love brooches as I do, we have a vintage 9ct gold bar brooch set with  an oval vibrant pink tourmaline. The simplicity of this design works perfectly pinned on a pretty scarf.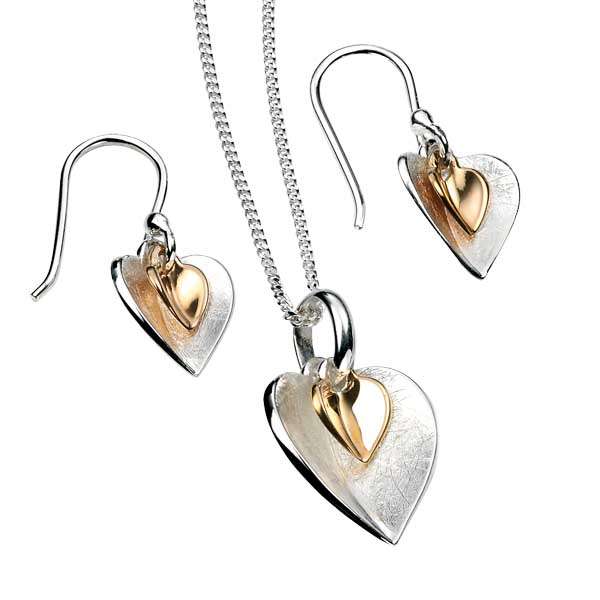 Silver & gold plated double heart pendant on chain £45 & earrings £35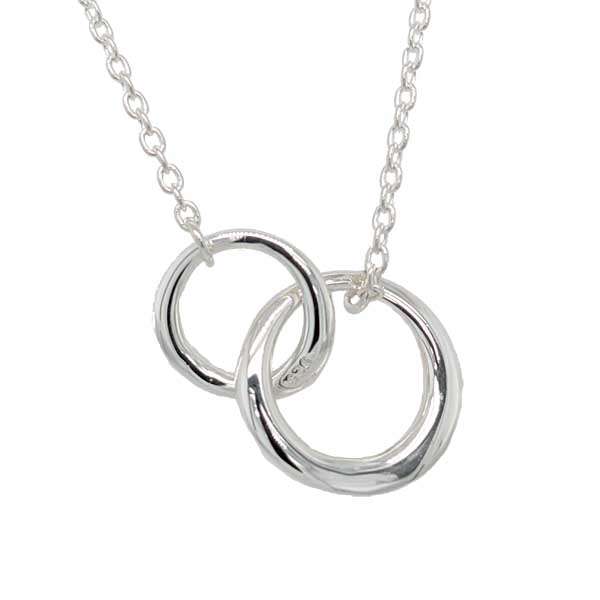 Silver double entwined ring pendant on a chain £85 our ref 101387