Celestial objects such as stars, moons and planets have been powerful motifs with crescent moons dating back to the second millennium BC. These crescent moons were also used in Victorian jewellery as they were often given as a token of love and when combined with a star had the added meaning of a 'guiding light'.
The moon's image is a very emotive one and is used to mean one thing - love. Expressing this feeling into words as the popular phrase 'I love you to the moon and back' conveys a powerful sentiment and this has been worked into jewellery of today as well as the past.
Linda Macdonald's work is full of fine detail and two of her collections are inspired by dark starry skies. We feature 'Twilight' and 'Moondance' where you can spot a little star or moon within the design.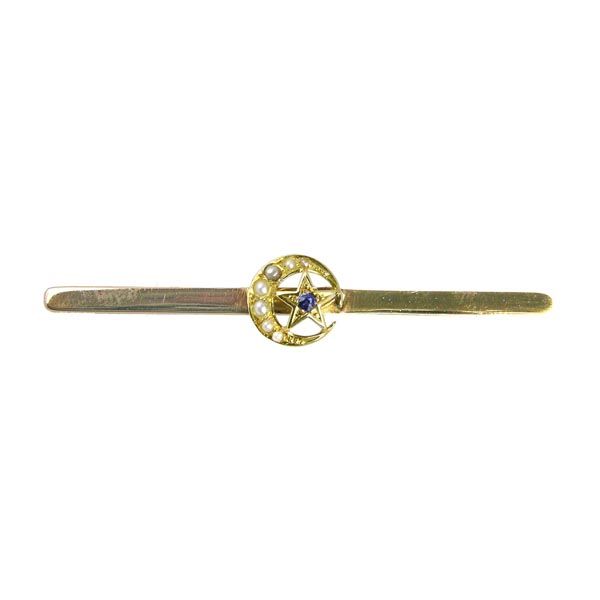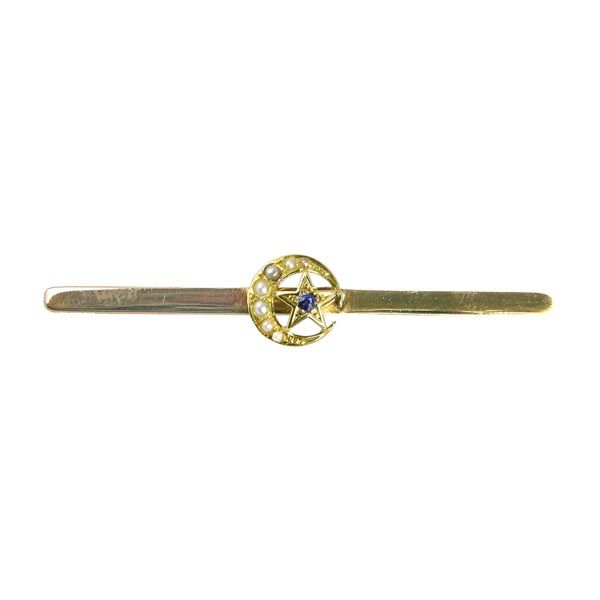 Pre loved 9ct seed pearl moon & star brooch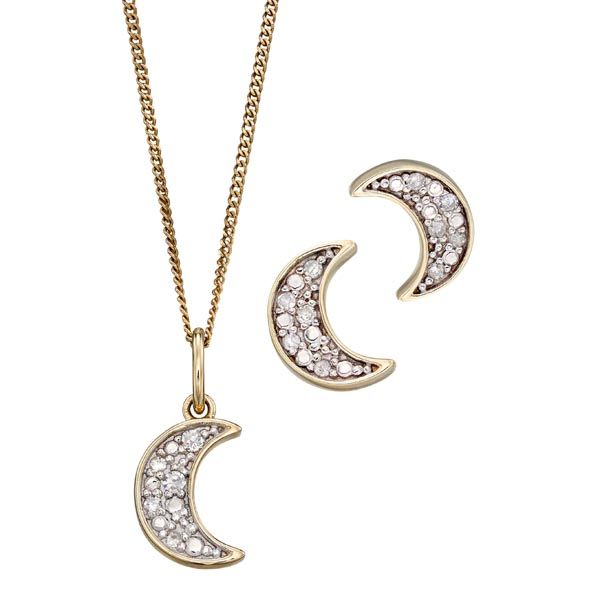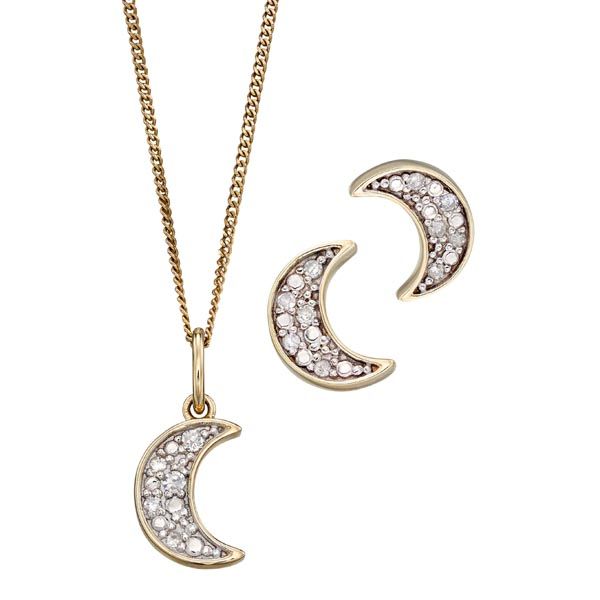 9ct yellow gold & diamond crescent moon pendant & earrings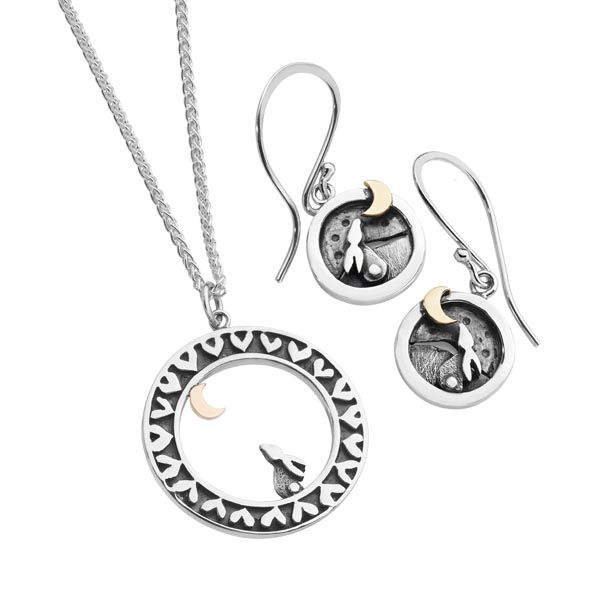 Moondance silver & gold pendant & drop earrings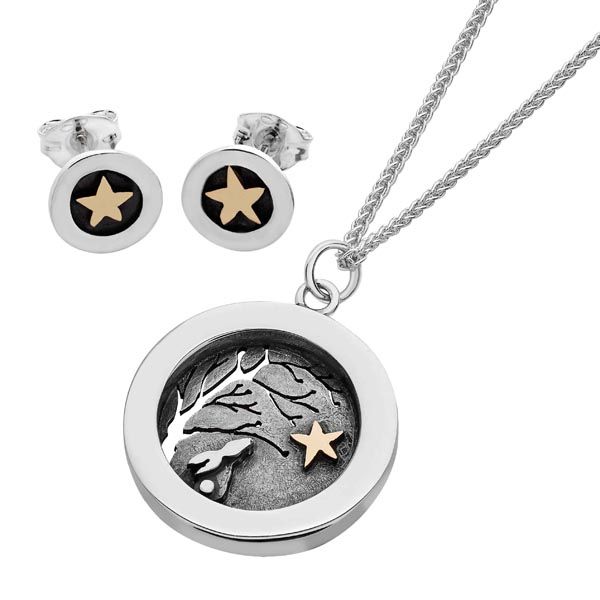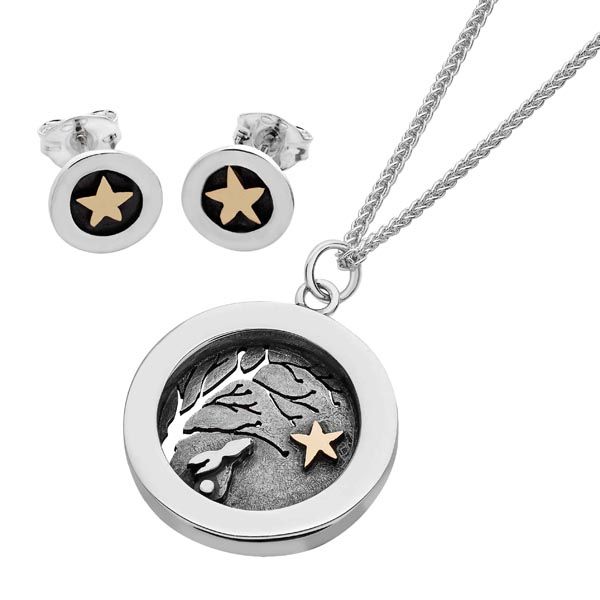 Twilight silver and gold star earrings & pendant
Stars as well as moons are another strong astrological image, representative of guidance, leading you in the direction you were meant to go. There are a lot of star jewellery designs to choose from the simple classic star pendant or the hoop earring with detachable drop star charm.
In our gemstone family tree, the moonstone is the most well known from the feldspar group. Named for its glowing colour sheen it is a visually fascinating material because of its changing lustre and has been aptly compared with the rays of the moon.
The majority of moonstones are polished and cut en cabochon as we can see from the rose gold pendant and earring set. If you love moonstones do look out for those with a bluish colour and stones displaying a cat's eye effect or asterism.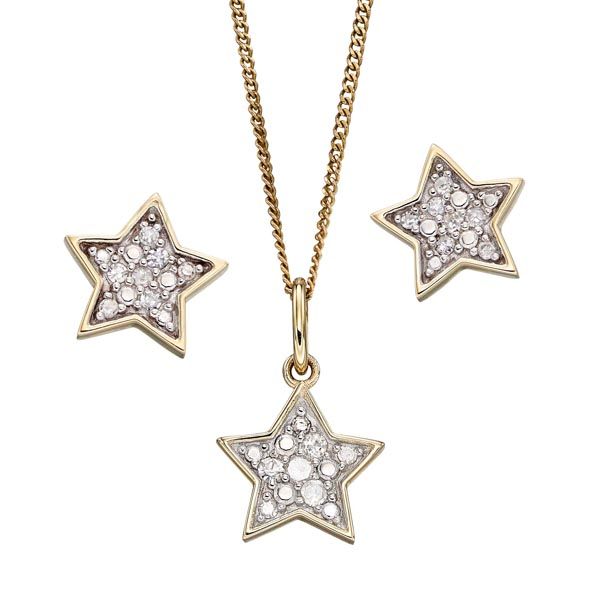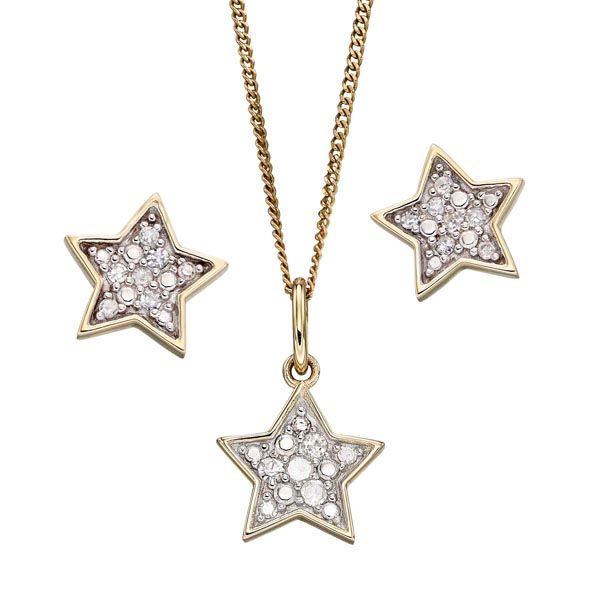 9ct yellow gold & diamond star pendant & earrings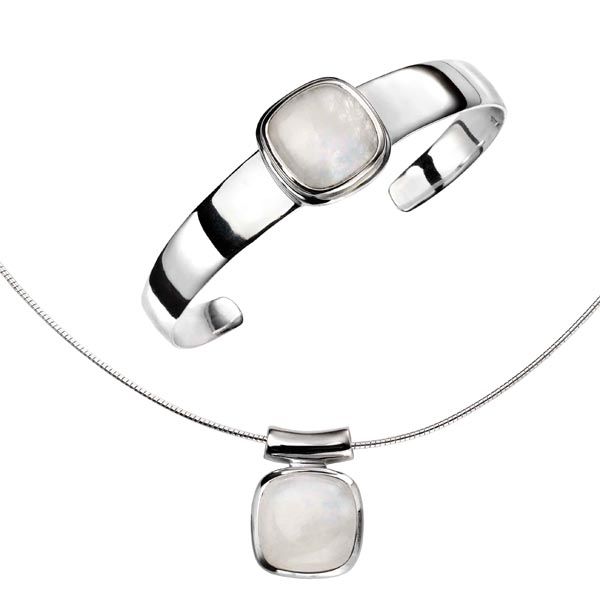 Silver & rainbow moonstone bangle & pendant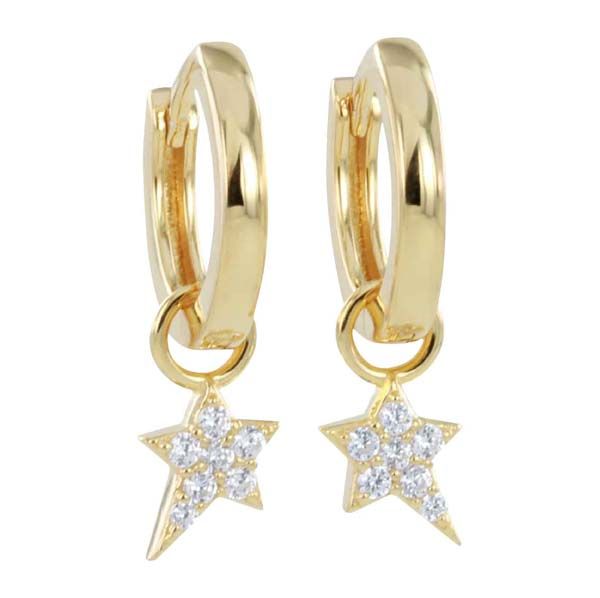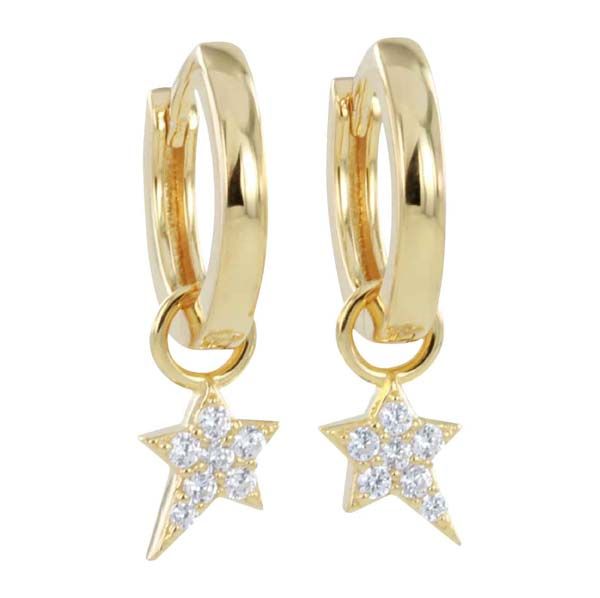 Silver & gold plate starry night hoop earrings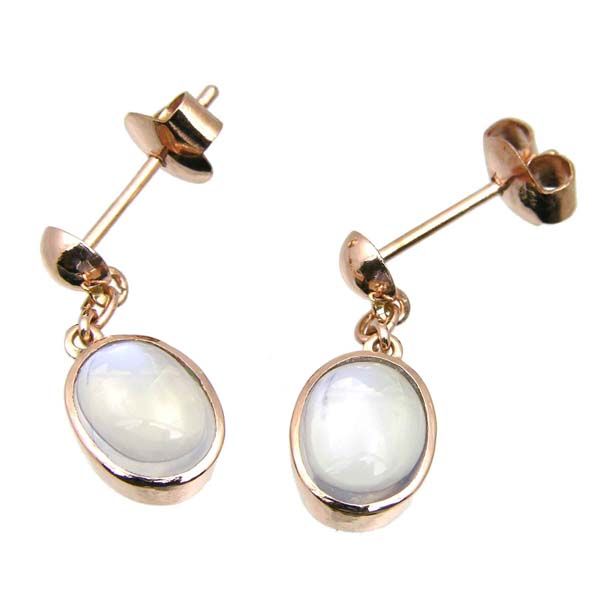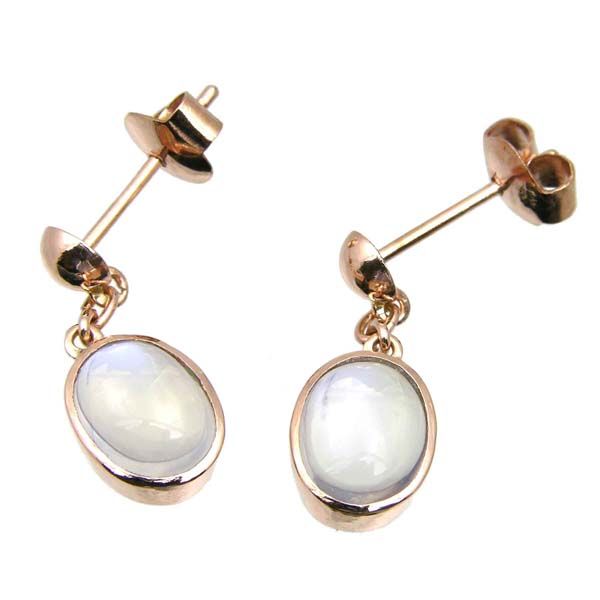 9ct rose gold large moonstone drop earrings
We were all taken with this 9ct pear drop pendant and earring set which works really well with the lovely colour of yellow gold with little diamonds scattered on the surface as cosmic elements!
Having started saying how much I enjoyed the TV coverage of the Apollo 11 mission I managed to find a charm from that era depicting the capsule as it comes back to earth.   It just shows how we were enthralled by this great achievement.
And just to finish off with the Apollo 11 astronaut, Michael Collins, started one of his transmissions back earth with "Hello there earthlings".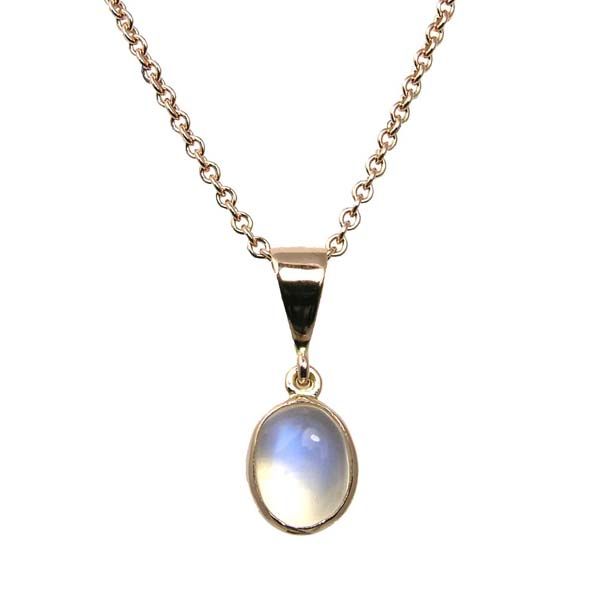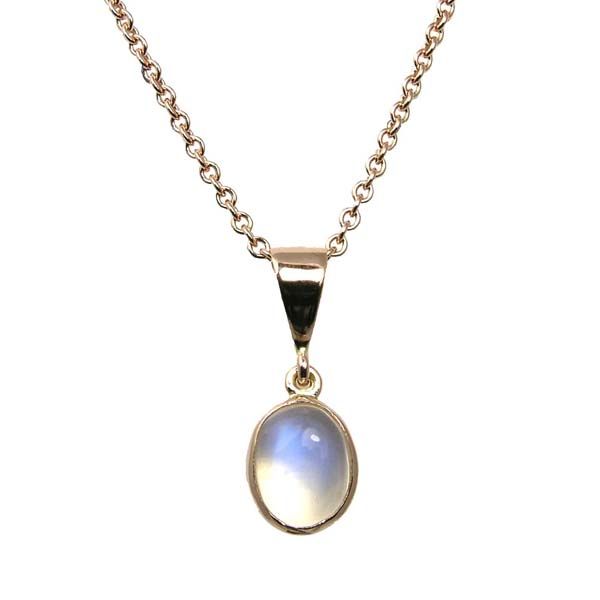 9ct rose gold oval moonstone pendant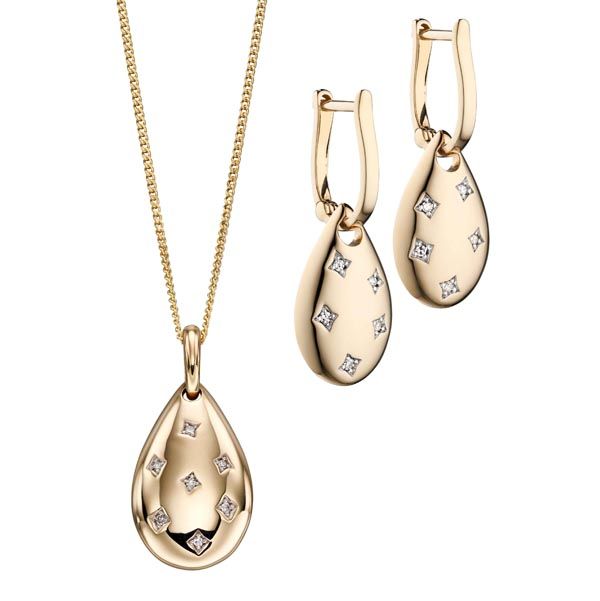 9ct yellow gold & diamond peardrop drop earrings & pendant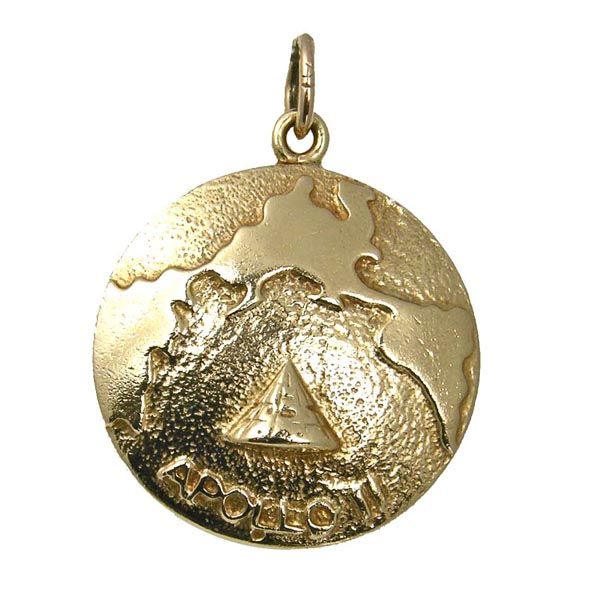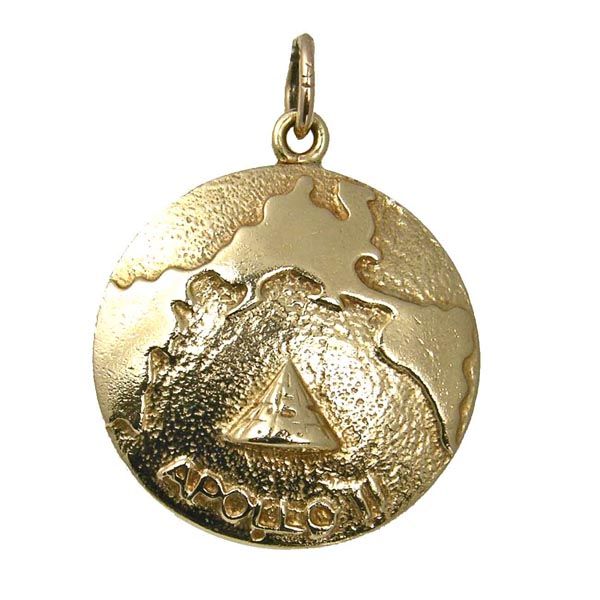 9ct gold pre owned historic Apollo 11 charm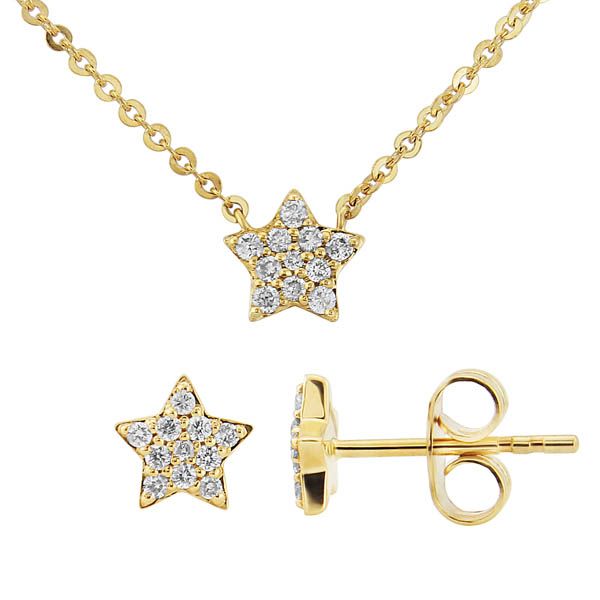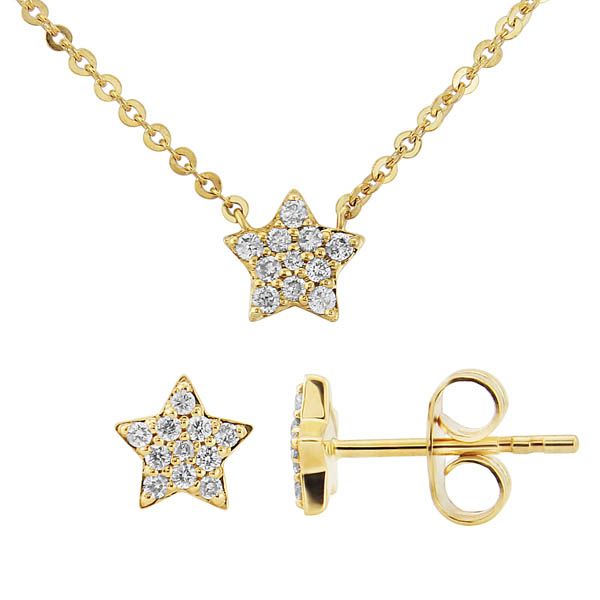 9ct yellow gold diamond star necklace & matching earrings