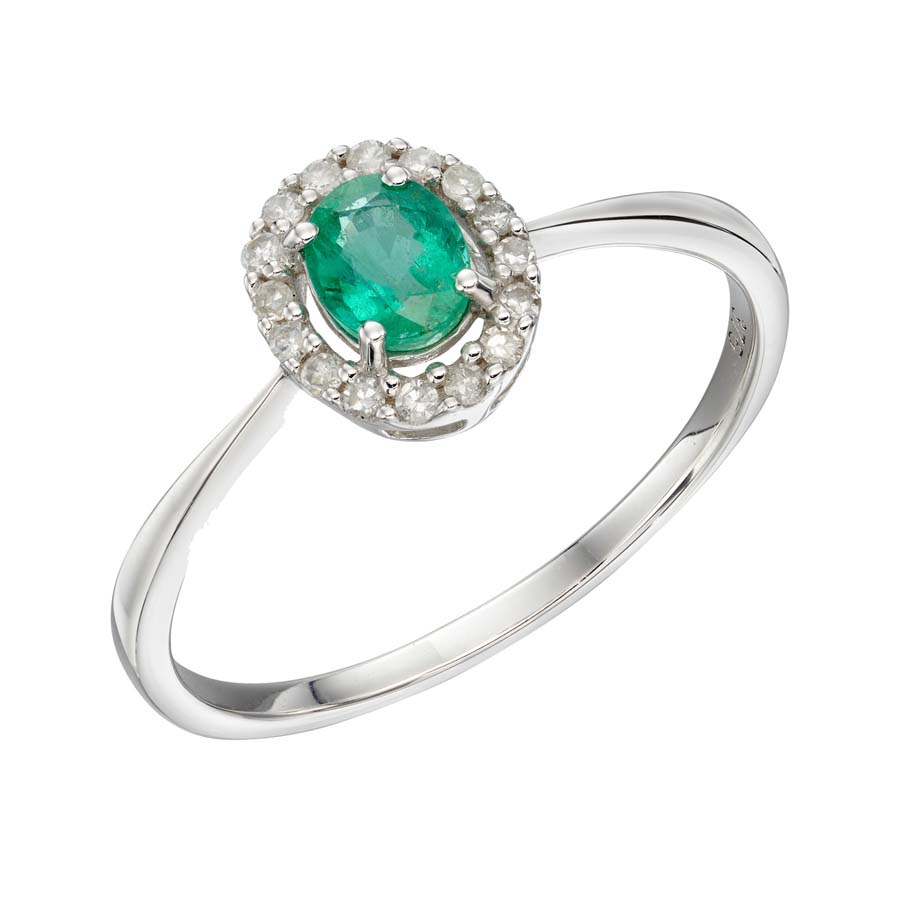 9ct white gold emerald and diamond oval cluster ring £425 our ref 100377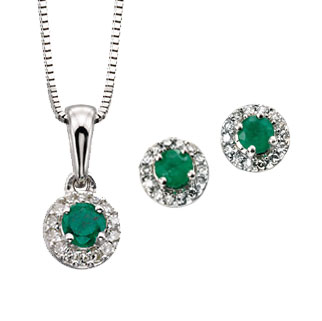 9ct white gold emerald & diamond cluster pendant on a chain £220 & earrings £275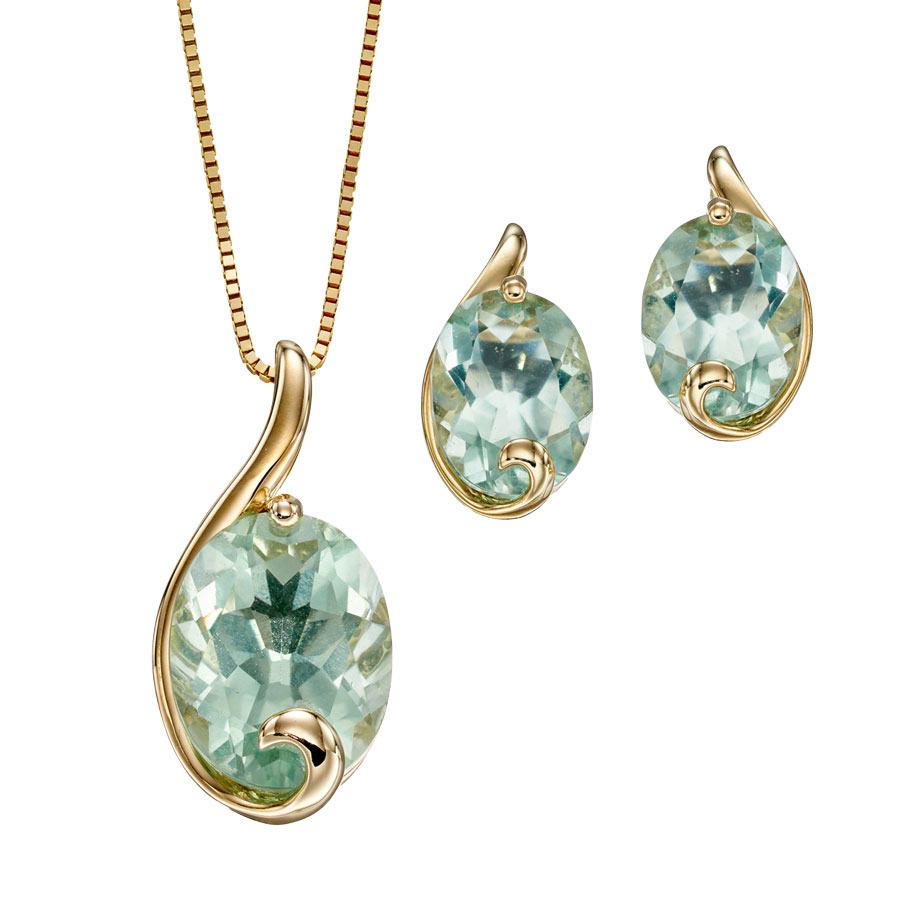 9ct yellow gold green fluorite pendant on chain £295 & earrings £225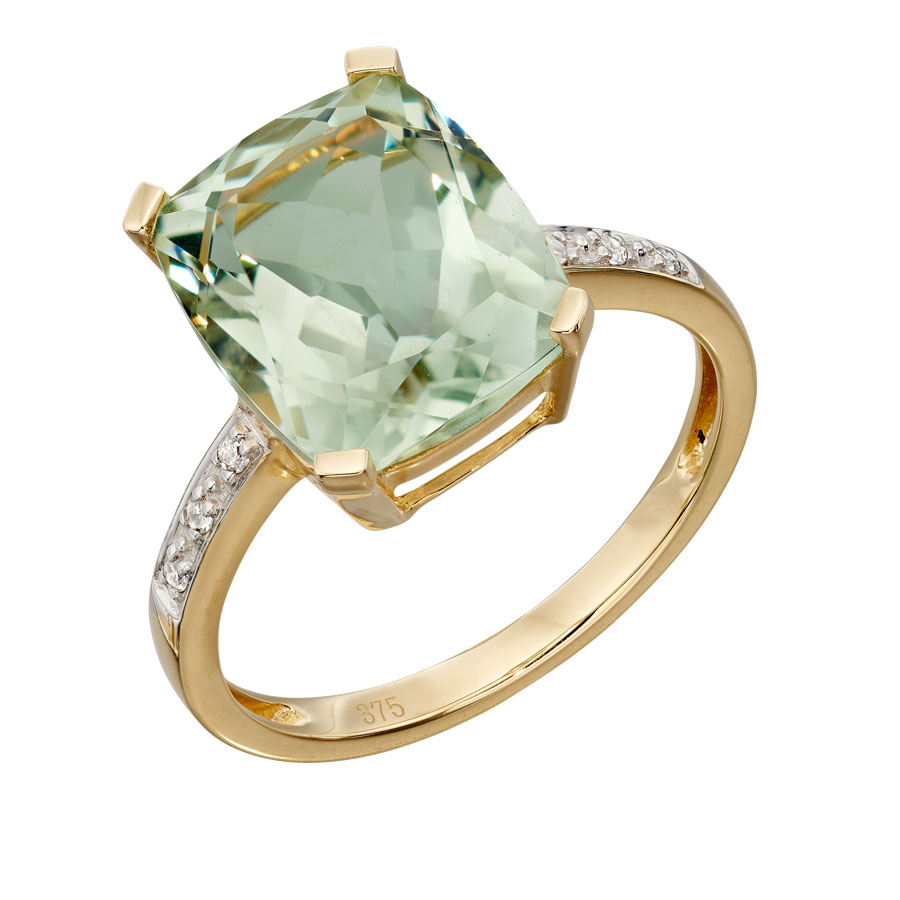 9ct yellow gold green amethyst ring with diamond set shoulders £395
In contrast to emerald this subtly coloured green fluorite has an almost watery green tint.  These pendant and earrings in a simple yellow gold setting with a little gold curl detail are a new design for this season.  Fluorite can come in a wide range of colours, but the green variety I have chosen is found in West Africa or most recently in Mozambique.
This chunky ring is set with a faceted green amethyst which really is the star of the show but I like the subtle addition of diamonds to the shoulders of the ring – perfect!
9ct yellow gold 13 turquoise bead necklet £550 pendent on a chain £175 & stud earrings £195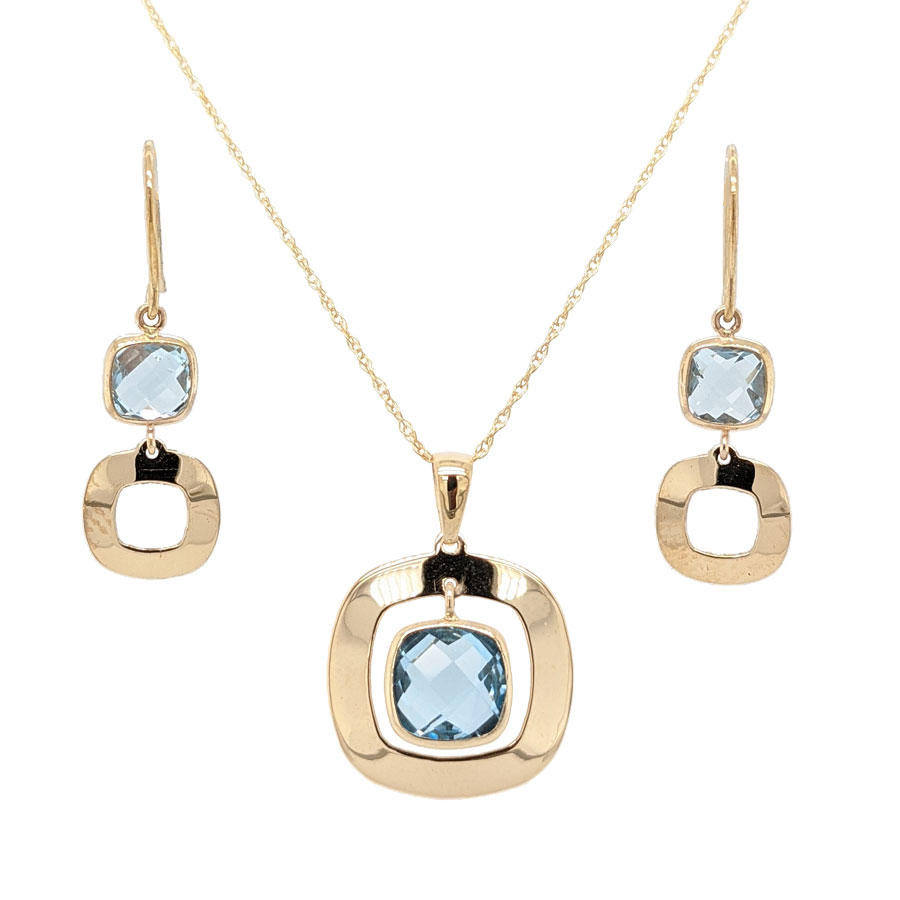 9ct yellow gold faceted blue topaz pendant on a chain £195 and earrings £125
Silver turquoise pendant with chain £52 and earrings £42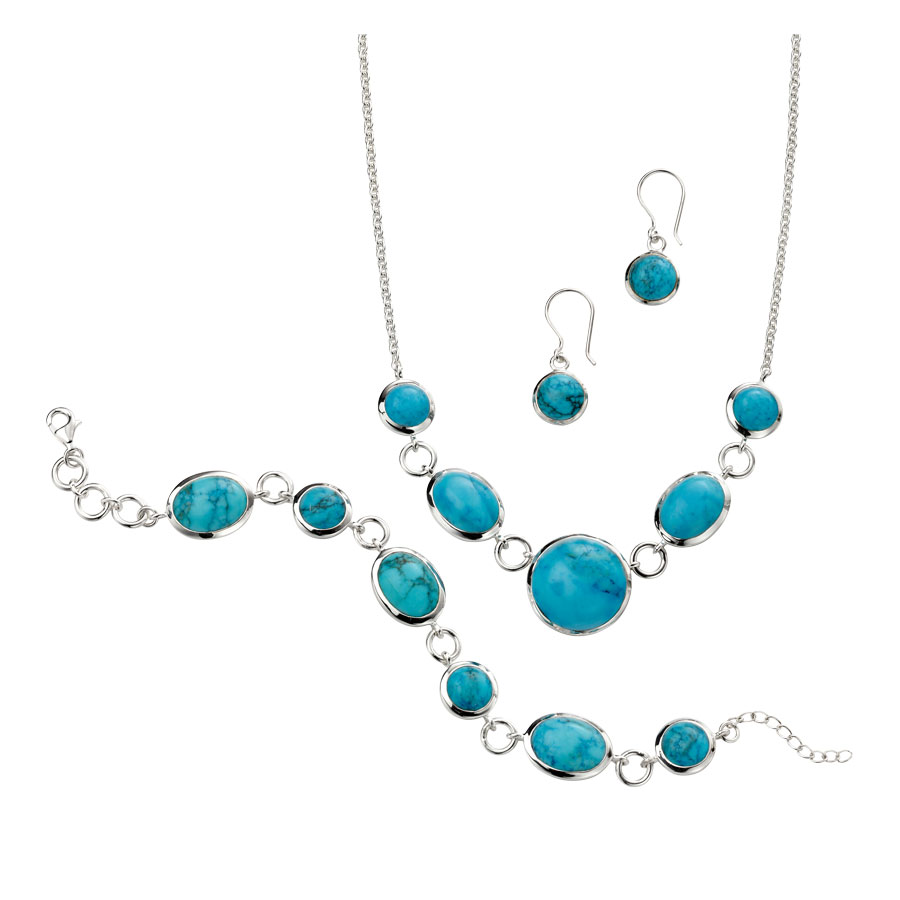 Silver Magnesite link necklet £145 drop earrings £52 and Bracelet £145
My garden tends to get over run with delicate forget me knot flowers this time of year and I love their association with jewellery. These flowers were represented by the turquoise gemstone and used by the Victorians to represent devotion and attachment. I still have a fascination with Victorian jewellery and how this subtle coded floral language was used in their designs.
Thinking about my forget me knots I recently spotted this striking blue stone necklace and bracelet which I initially thought was turquoise but is in fact magnesite.   This soft stone with natural veining very similar to turquoise was carved by the indigenous Americans into beads for jewellery and was also used as currency.
I have been admiring these hoop earrings and pendant since I first saw them last year. They also happen to be set with magnesite and am looking forward to wearing these this spring whilst dining out alfresco.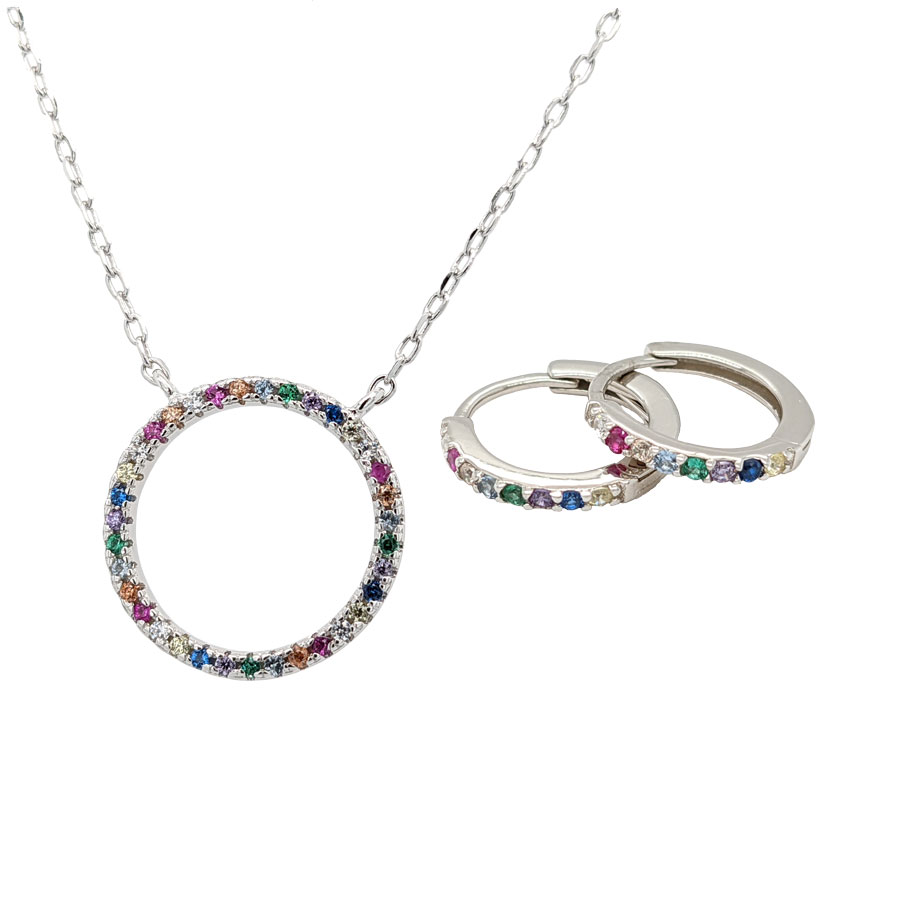 Delicate silver multi stone circular hoop pendant £41 and matching hoop earrings £25 From Sally Thorntons Jewellery blog at Thornton Jeweller Kettering Northampton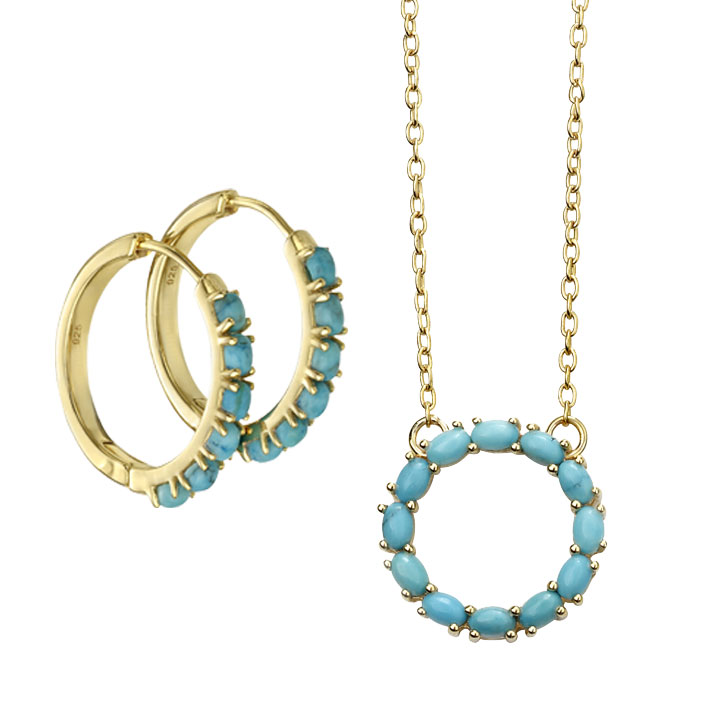 Gold plated magnesite circular pendant with chain £69 and hoop earrings £69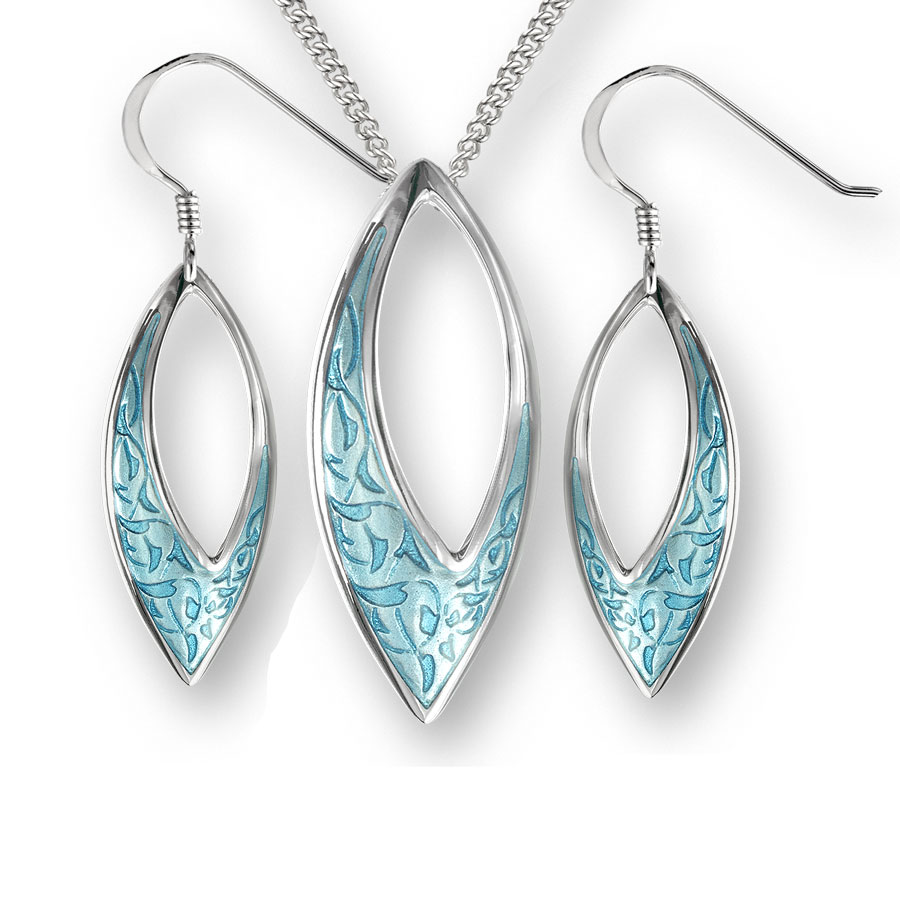 Nicole Barr enamelled marquise pendant with chain £96 and drop earrings £89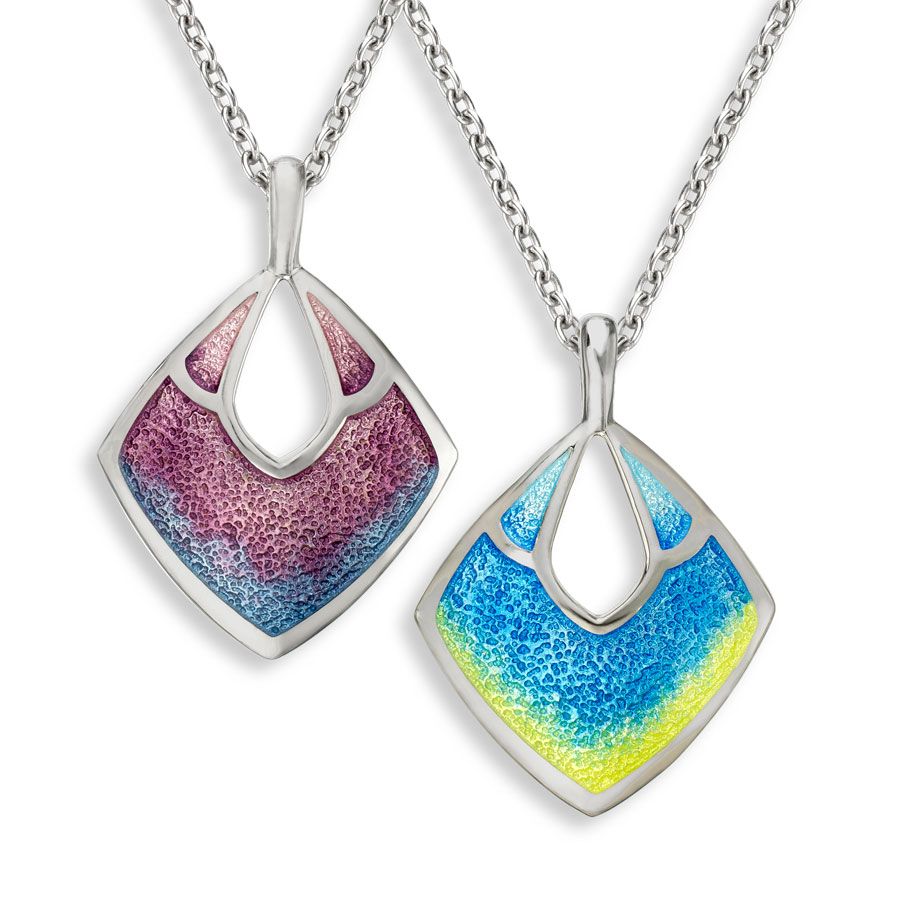 Nicole Barr enamelled rhombus pendants with chain £132
Designs for this spring include this delicate multi stone circular hoop pendant and matching hoop earrings.  Little hoops are always popular and can also be found set with white stones too but these are a little different with the added pop of cheerful colour.
Spring in colour wouldn't be spring without Nicole Barr enamels!  These striking silver pendants have an unusual rhombus shape and are set with beautiful vitreous enamel.