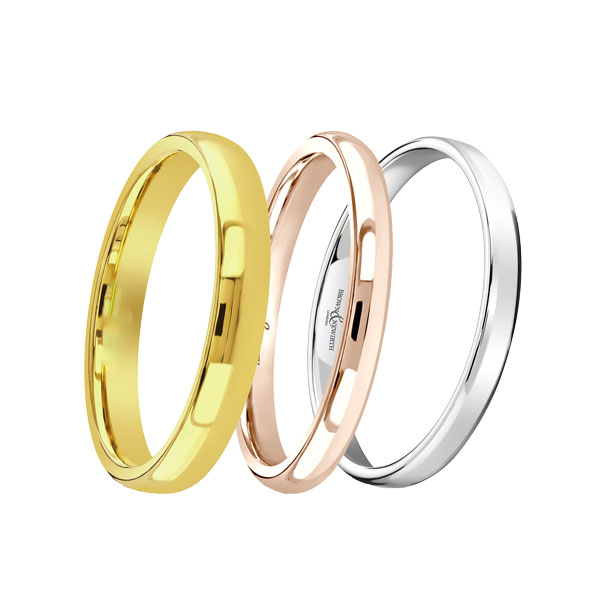 Ladies plain wedding rings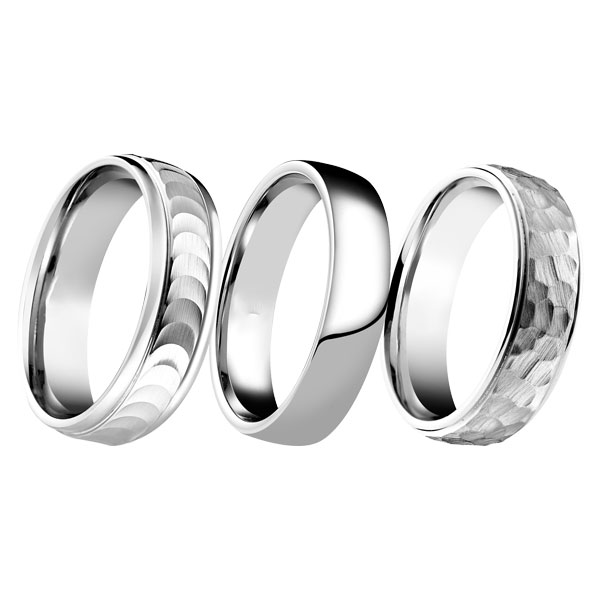 Gents plain and patterned finishes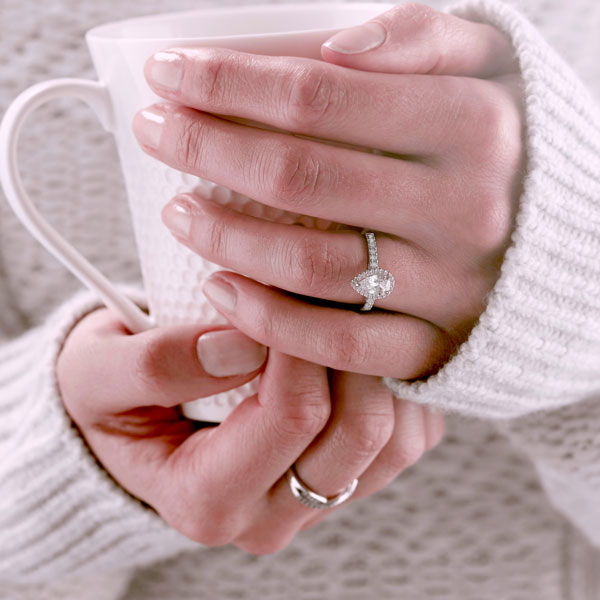 Plain wedding band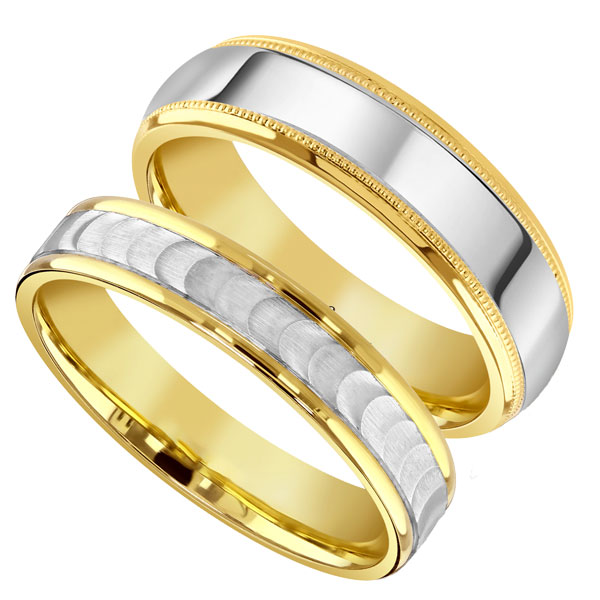 Gents bicolour wedding bands
Historically, wedding rings have been documented to be worn on every finger, even the thumb!  But here the wedding ring is traditionally worn on the fourth finger on the left hand, and it was believed the vein on this finger connected directly to the heart. The Romans called this 'Vena Amoris' or vein of love.
But it is not the same in all countries and cultures as in Spain, Denmark or Russia for example they wear their wedding ring on the right hand. But however you wear your ring, it signifies that you are in a committed relationship.
In Victorian times the wedding ring was no more than a slim band of gold. This plain traditional ring has stood the test of time and is still a firm favourite for today's modern bride and available in a variety of different widths and metal colour combinations.
Ladies engagement and matching wedding ring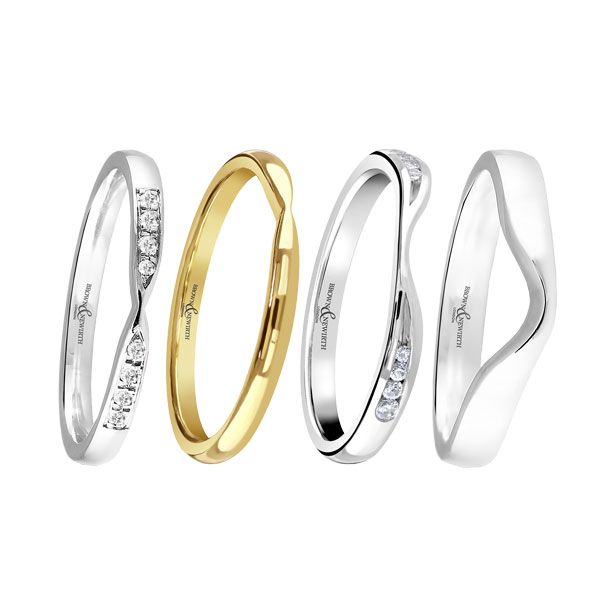 Ladies shaped wedding rings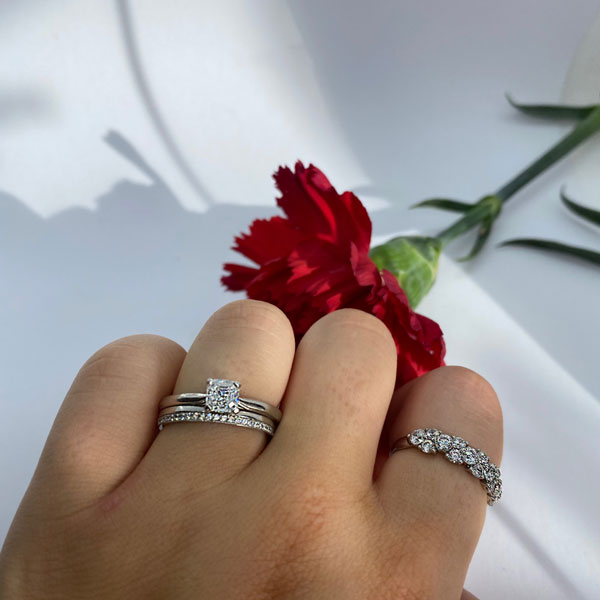 Solitaire, wedding and eternity rings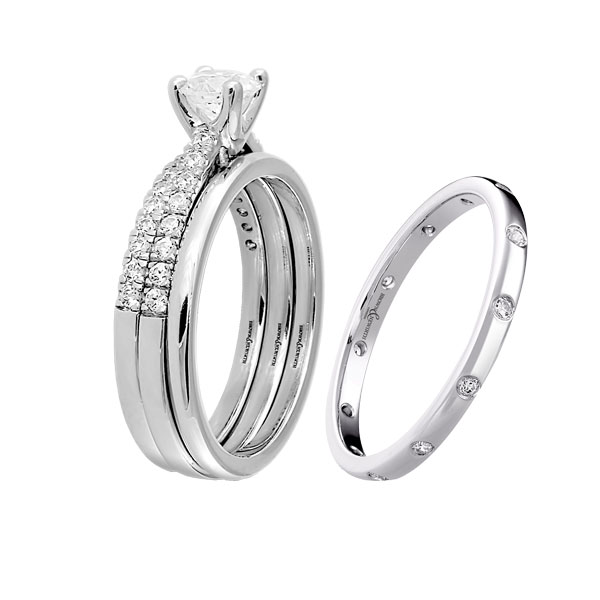 Ladies trio of rings and diamond set wedding ring
Modern engagement rings are often designed together with a wedding ring which means that the two rings will sit neatly against each other.  But for those of you who have vintage engagement rings or an unusual profile you may have to opt for a shaped wedding band.  I am quite taken by the beautiful criss cross effect rings, which can be set with tiny pave diamond details.  Gentle curved rings can also be fitted around your engagement rings and this is ideal if you want a shaped band that still looks natural when worn on its own.
It seems to me that more brides are looking to add a little extra sparkle.   If you love gemstones, consider choosing a diamond set wedding band as is a great way to tie your rings together.
If you love a sparkly look but don't particularly want a gem set wedding band its worth looking at diamond cut engraved wedding rings. These decorative designs are cut in such a way that they have the illusion of a row of glistening diamonds.
Ladies diamond set wedding bands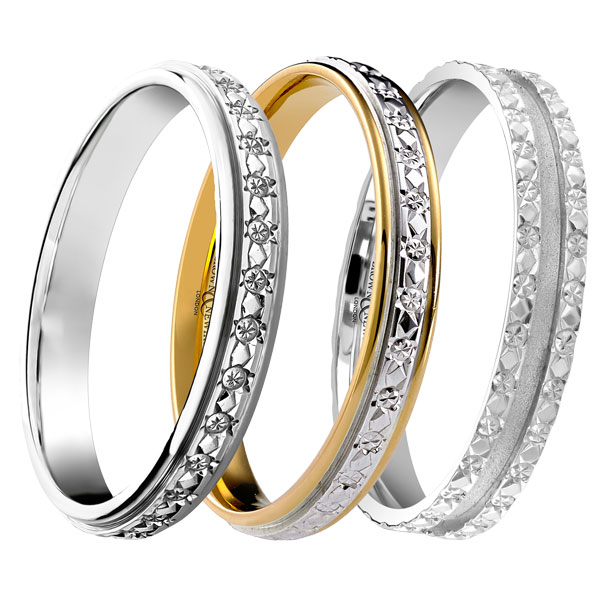 Ladies bright cut engraved wedding rings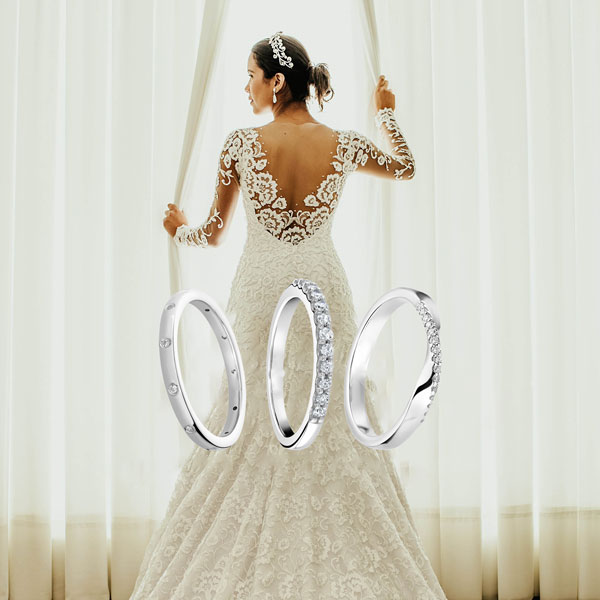 Diamond set wedding bands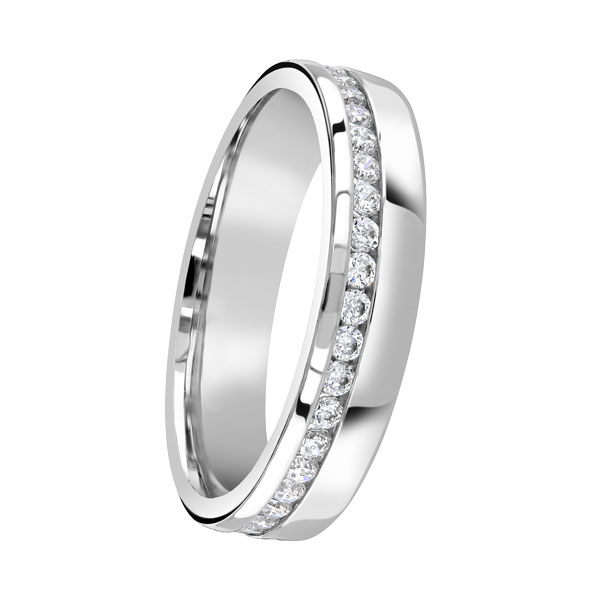 Ladies offset diamond wedding ring
Recently I have noticed that more couples are favouring the nostalgic option, thinking about future generations as they begin their own families. So heirloom inspired designs take centre stage often using diamonds from an inherited ring. We then set these stones into the new ring and so starts love story.
When you are ready to find the perfect wedding rings you will find there is so much choice.  My advice is to take the time to do a bit of research as to what you think you are looking for and then try some rings on to see what they really look like.   This is where your local friendly jeweller will help.  With their experience they can guide you as to what suits your finger and what will best complement your engagement ring.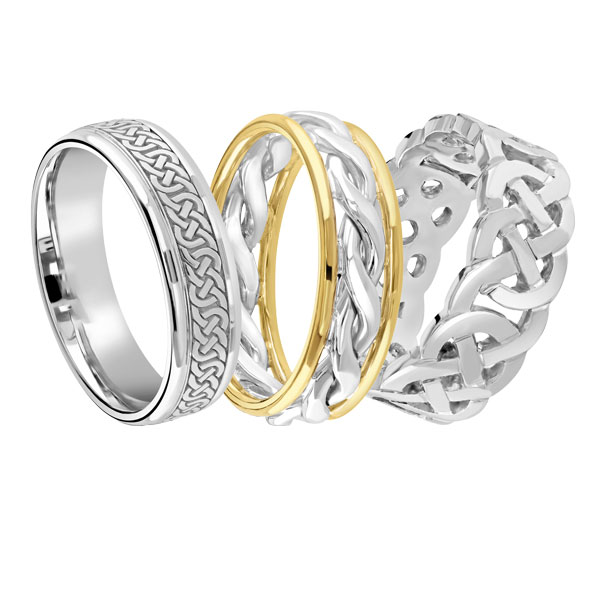 Gents Celtic wedding bands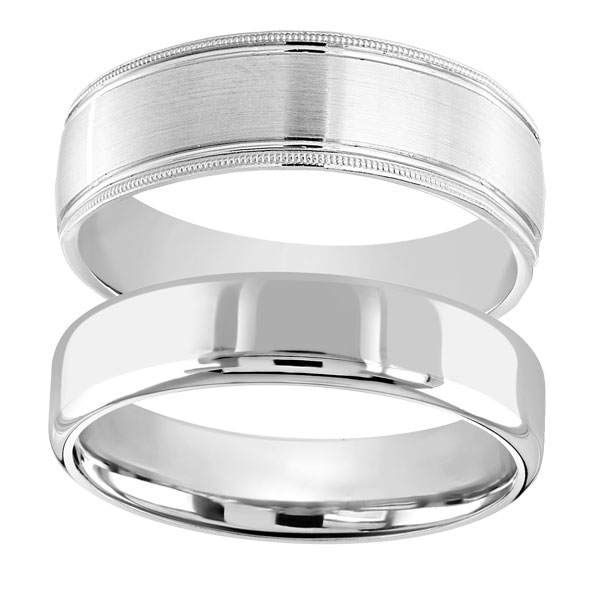 Gents plain and bead edge wedding bands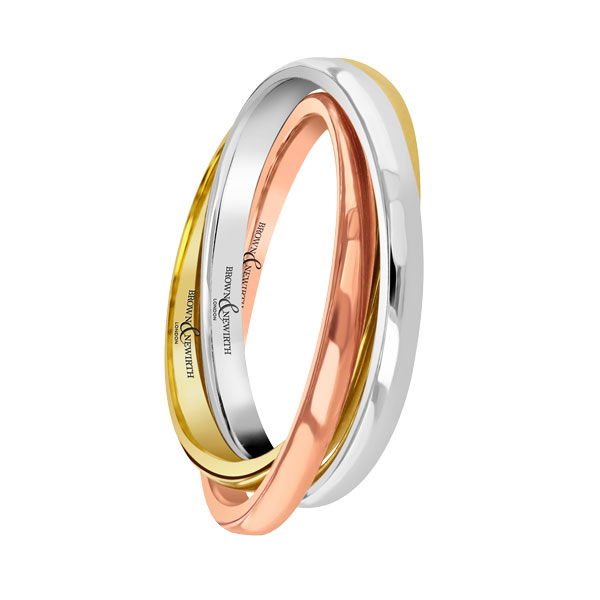 Russian tri colour wedding ring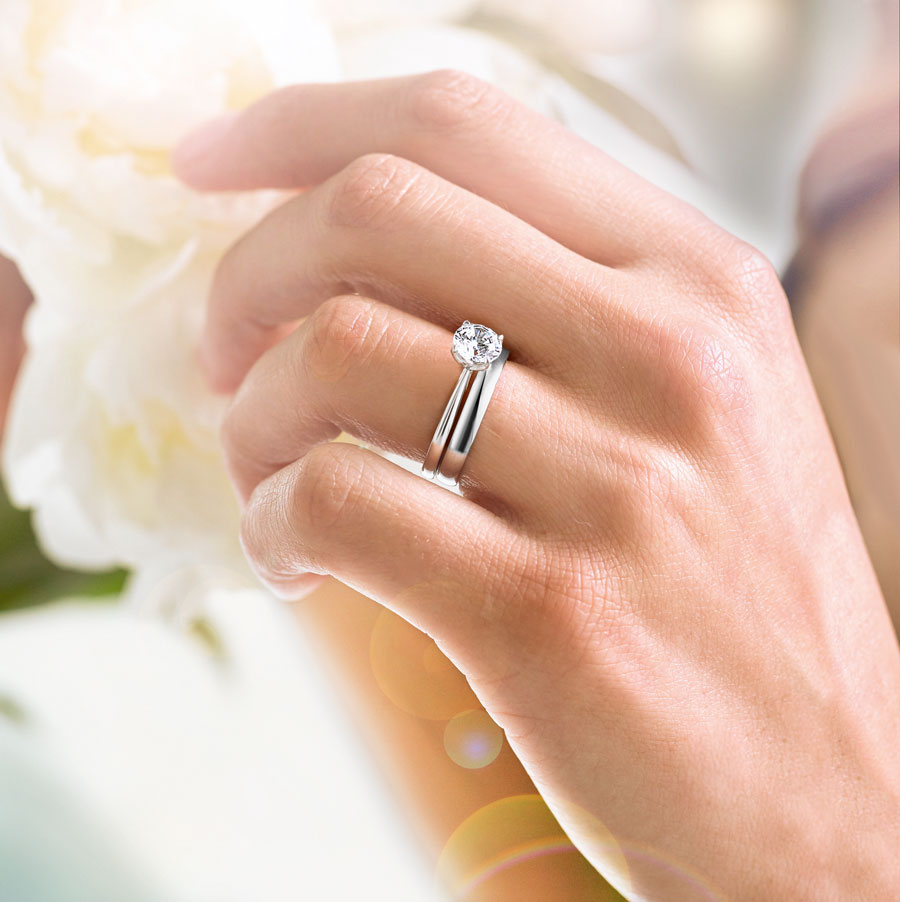 Single stone diamond engagement ring and plain wedding band