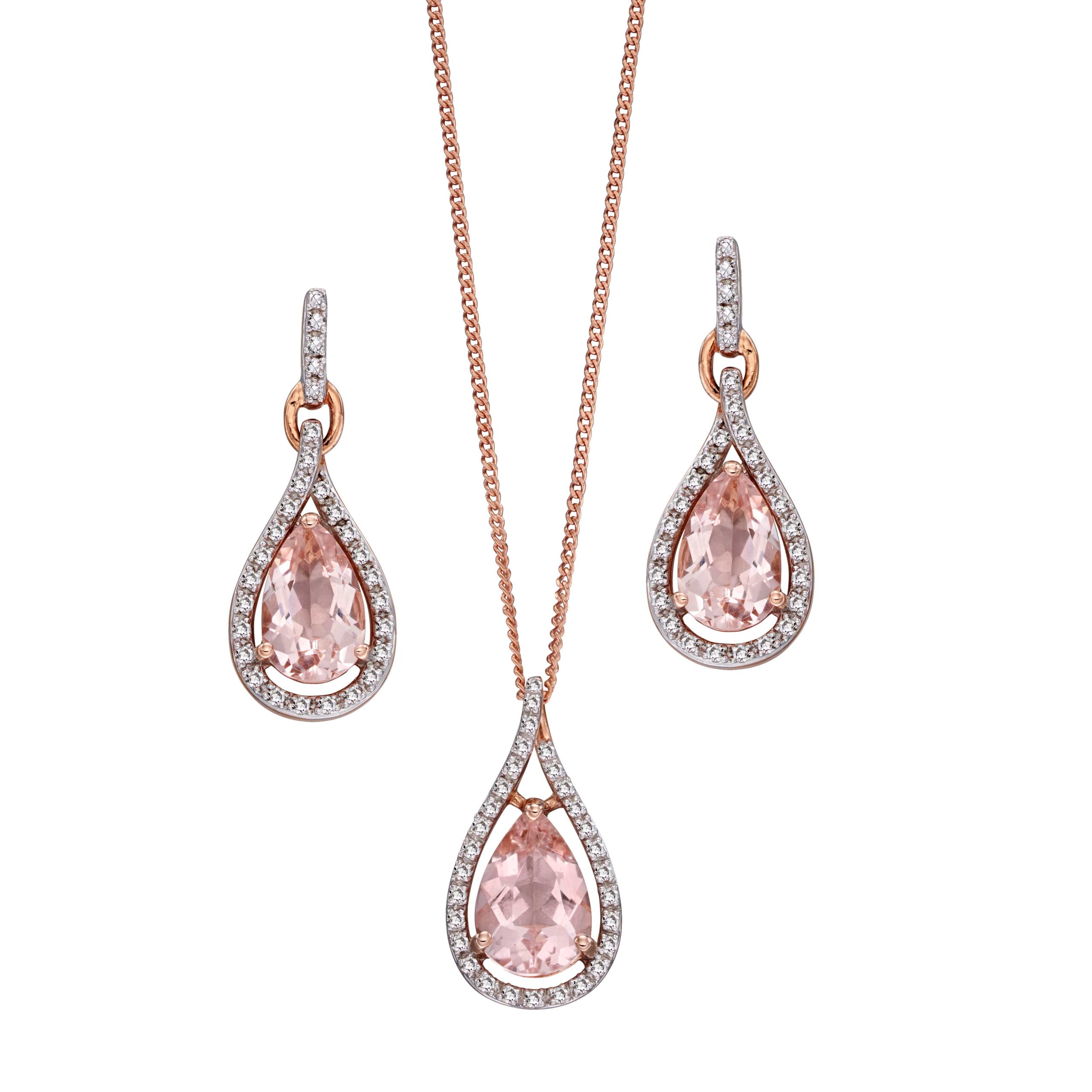 9ct rose gold morganite & diamond pendant on a chain and earrings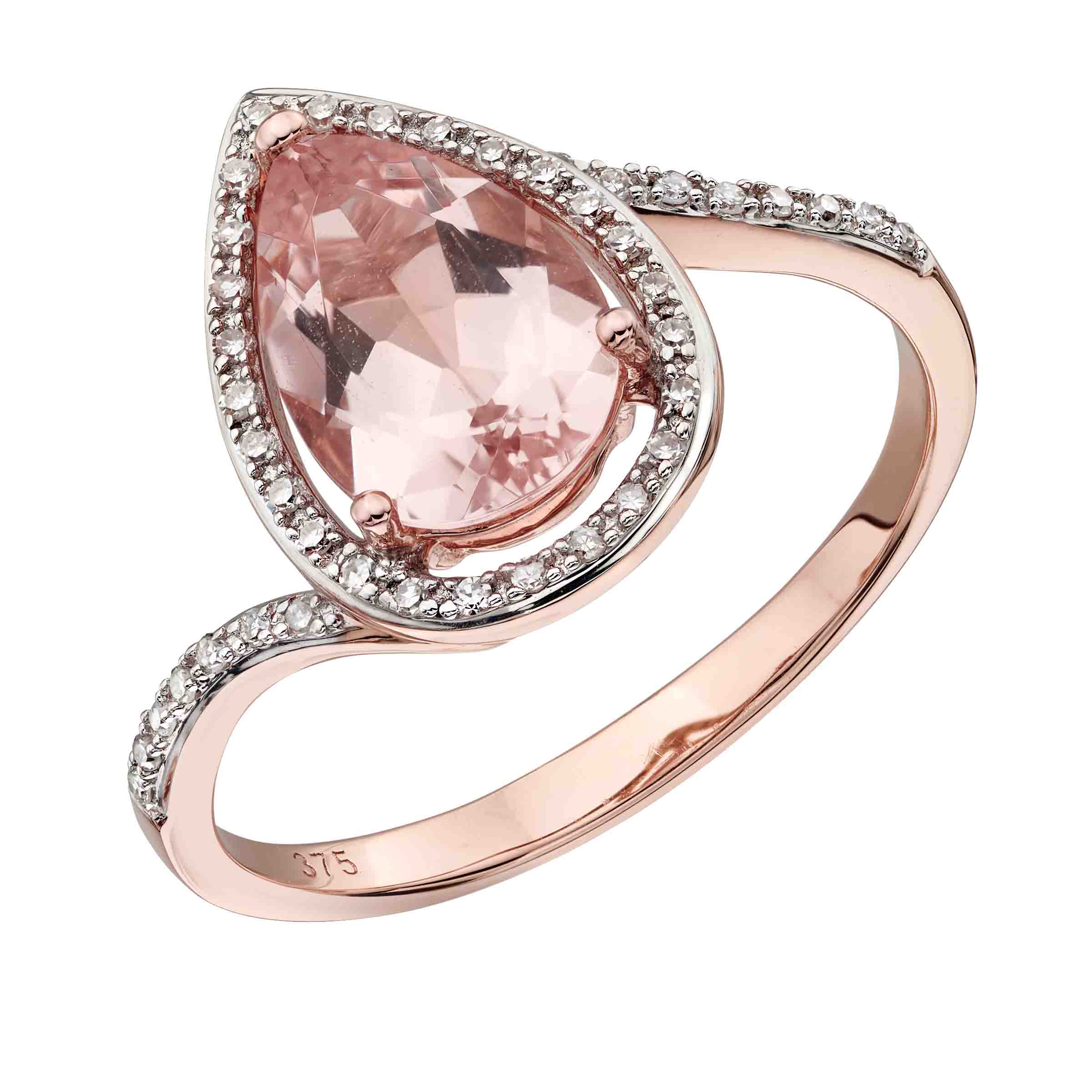 9ct rose gold pear shaped morganite & diamond cluster ring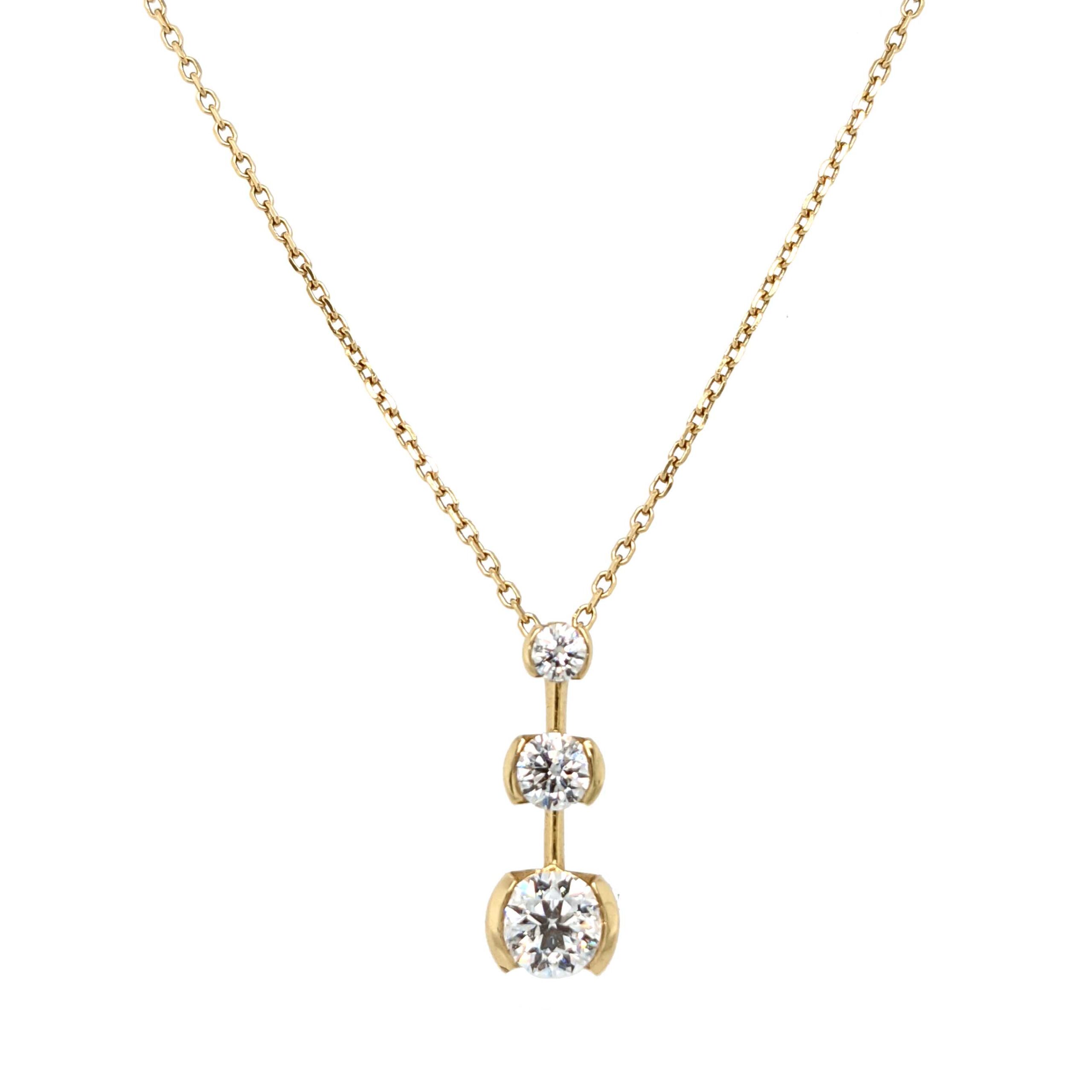 18ct yellow gold 3 stone diamond pendant on chain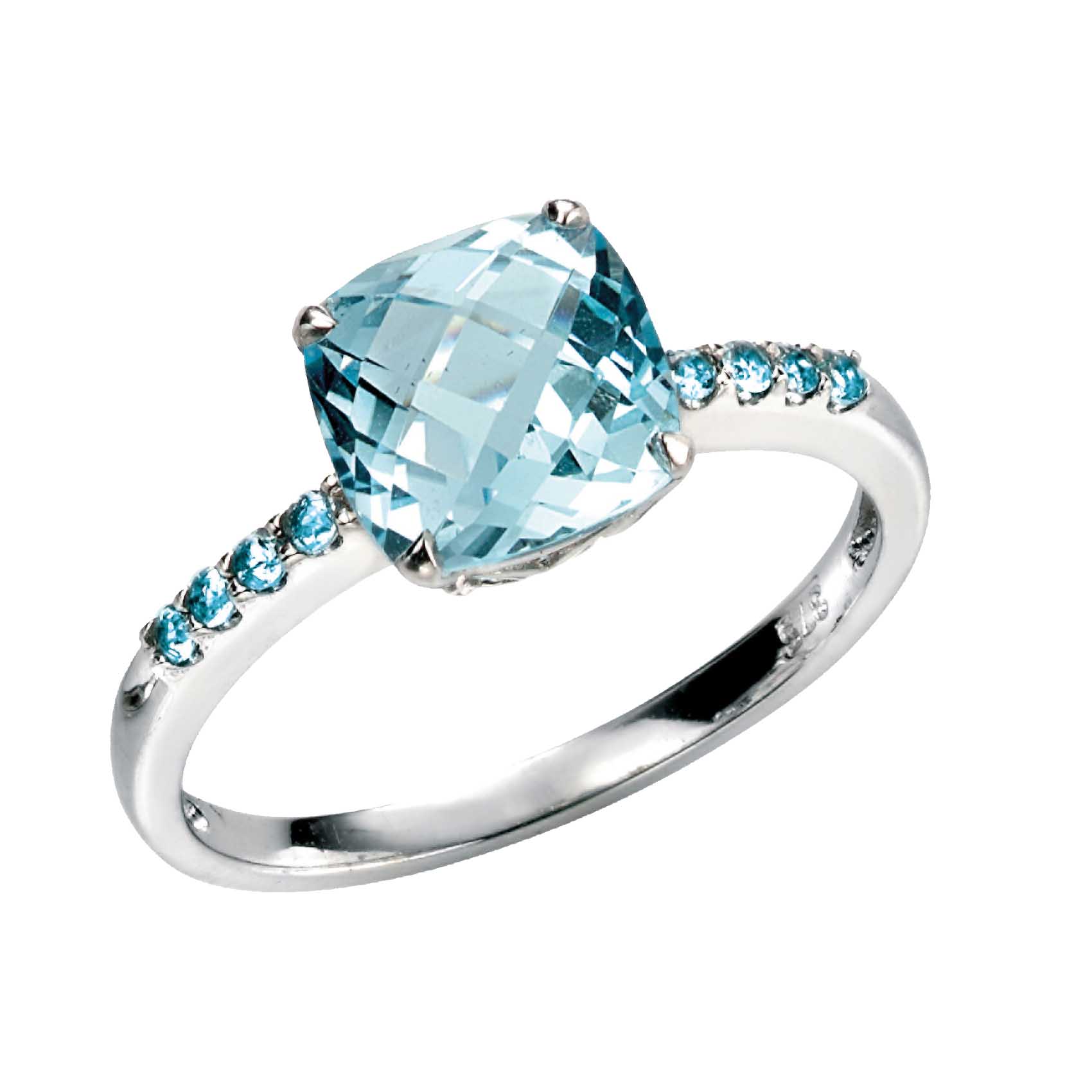 9ct white gold sky blue topaz ring
Some jewellery can be very emotive and link us with our past, present and future. Trilogy jewellery combines all these three elements and we can see this captured in this 18ct Trilogy pendant set with three diamonds – a beautiful wedding gift…..
Many brides also follow the traditional rhyme of 'something old, something new, something borrowed, something blue'.   Instead of a blue garter why not consider a blue gemstone which can add a cool splash of colour into your wedding look which is both beautiful and meaningful.
So I decided to ask the girls at work which jewellery piece set with a blue stone they thought would complement a wedding dress. The pendant they chose is the faceted briolette blue topaz and diamond pendant set in white gold.  A sparkling sea blue stone suspended from a delicate diamond loop.
Adding a little colour to accessorize an outfit to the occasion is never a bad thing.  I particularly like the mix of pastel shades of gemstones in this versatile white gold necklace or perhaps this vibrant hot pink tourmaline silver bracelet and pretty matching studs, new from Dower and Hall!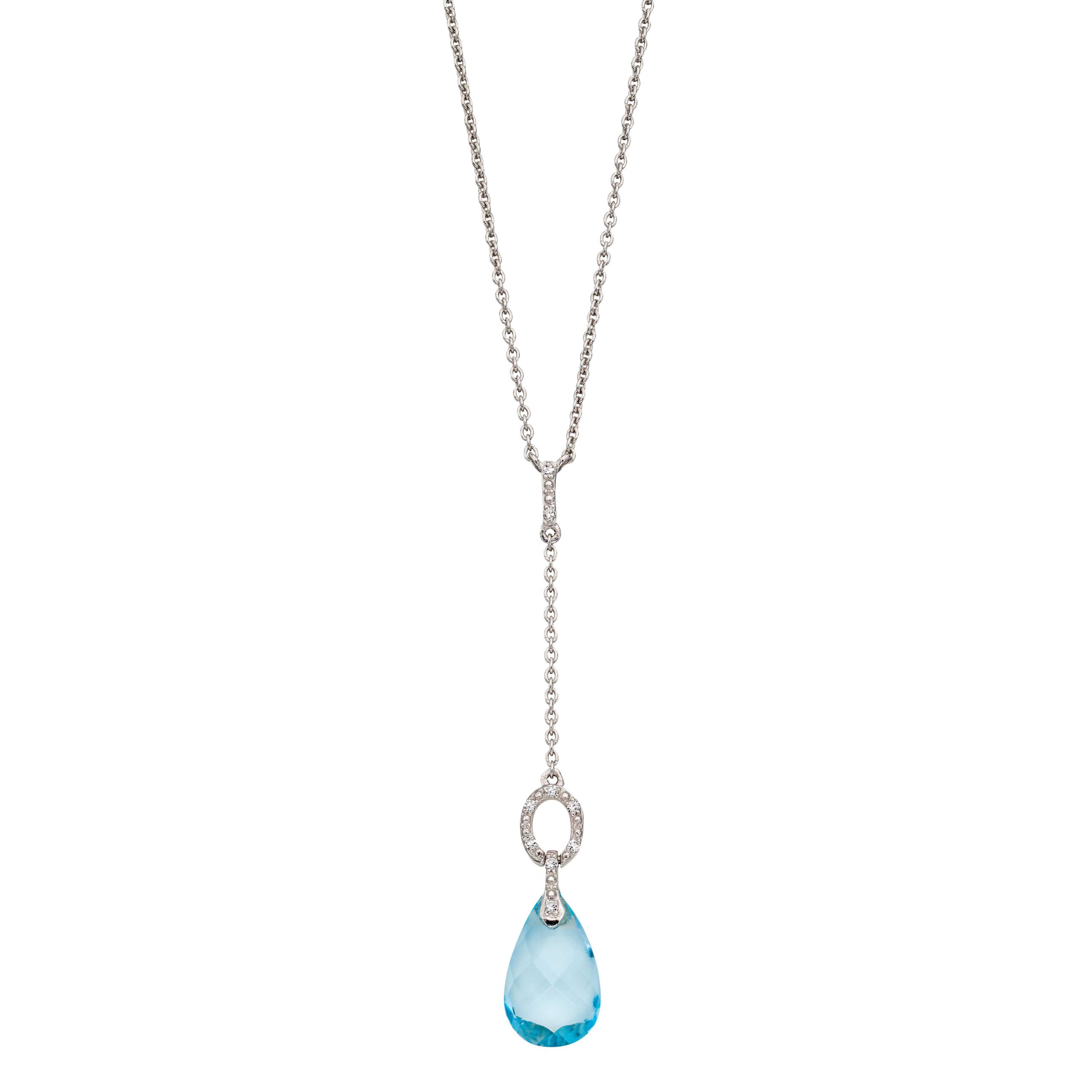 9ct white gold briolette topaz necklet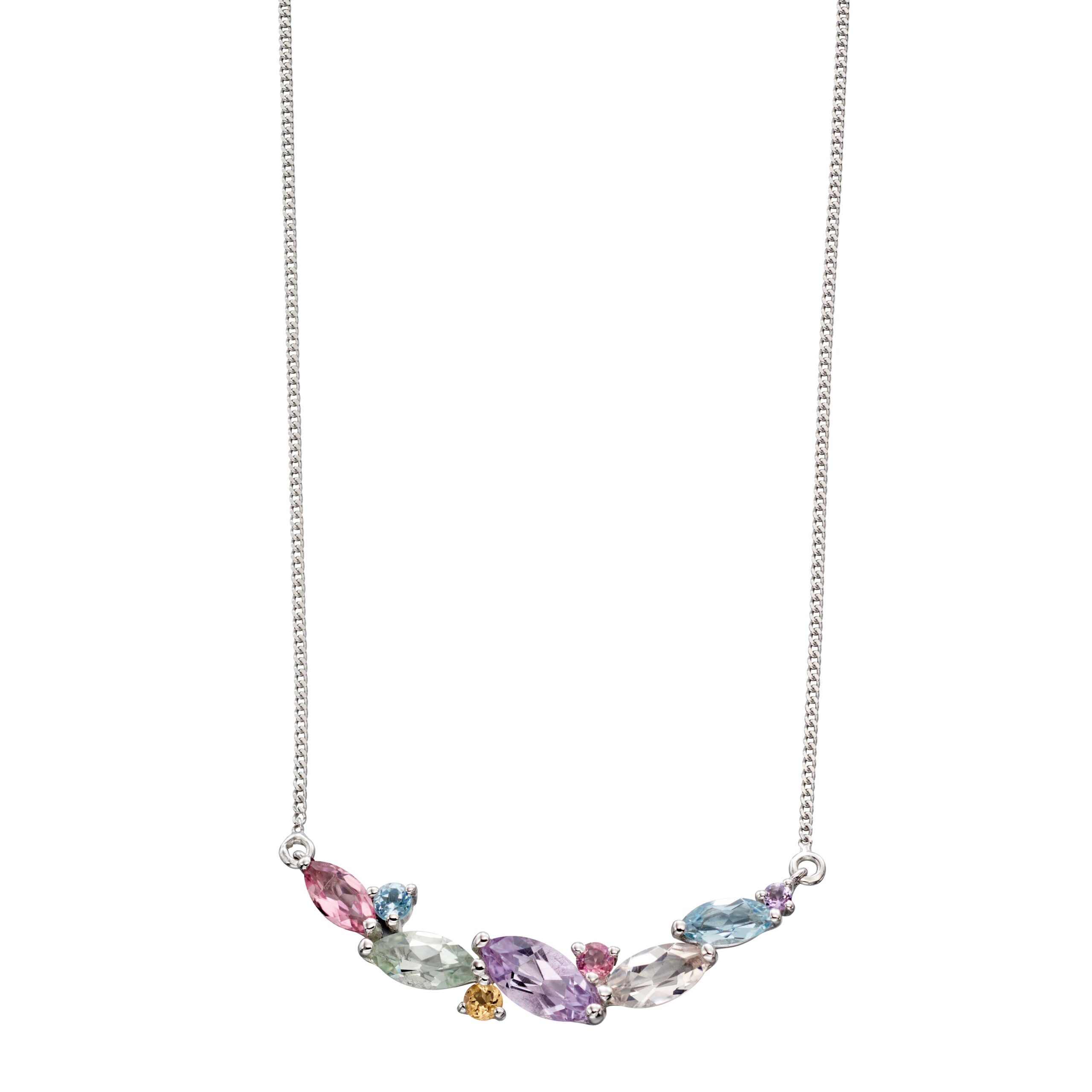 9ct white gold multi stone marquise necklet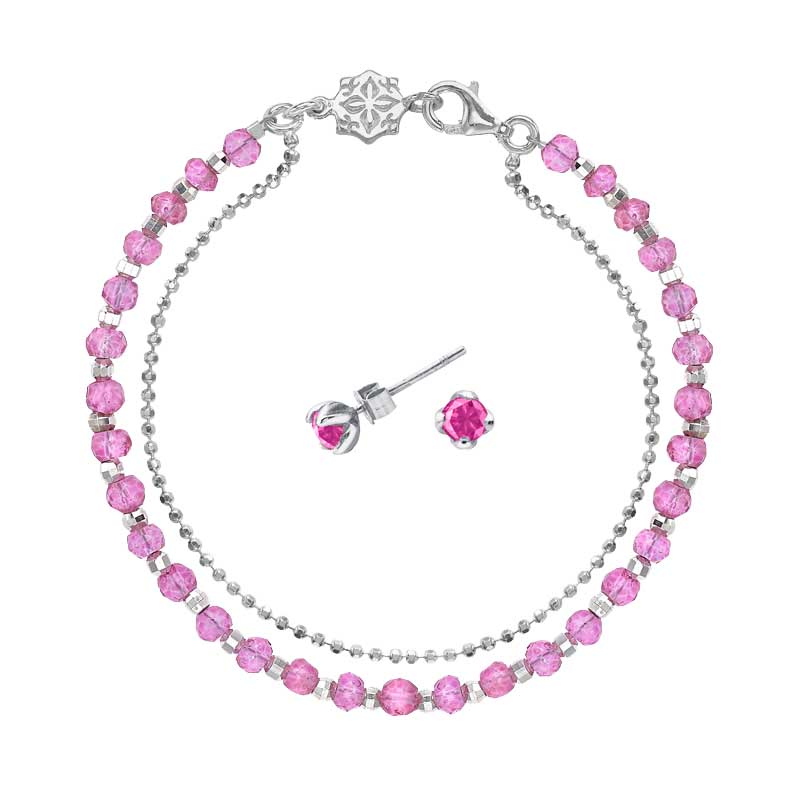 Silver and pink tourmaline bracelet and stud earrings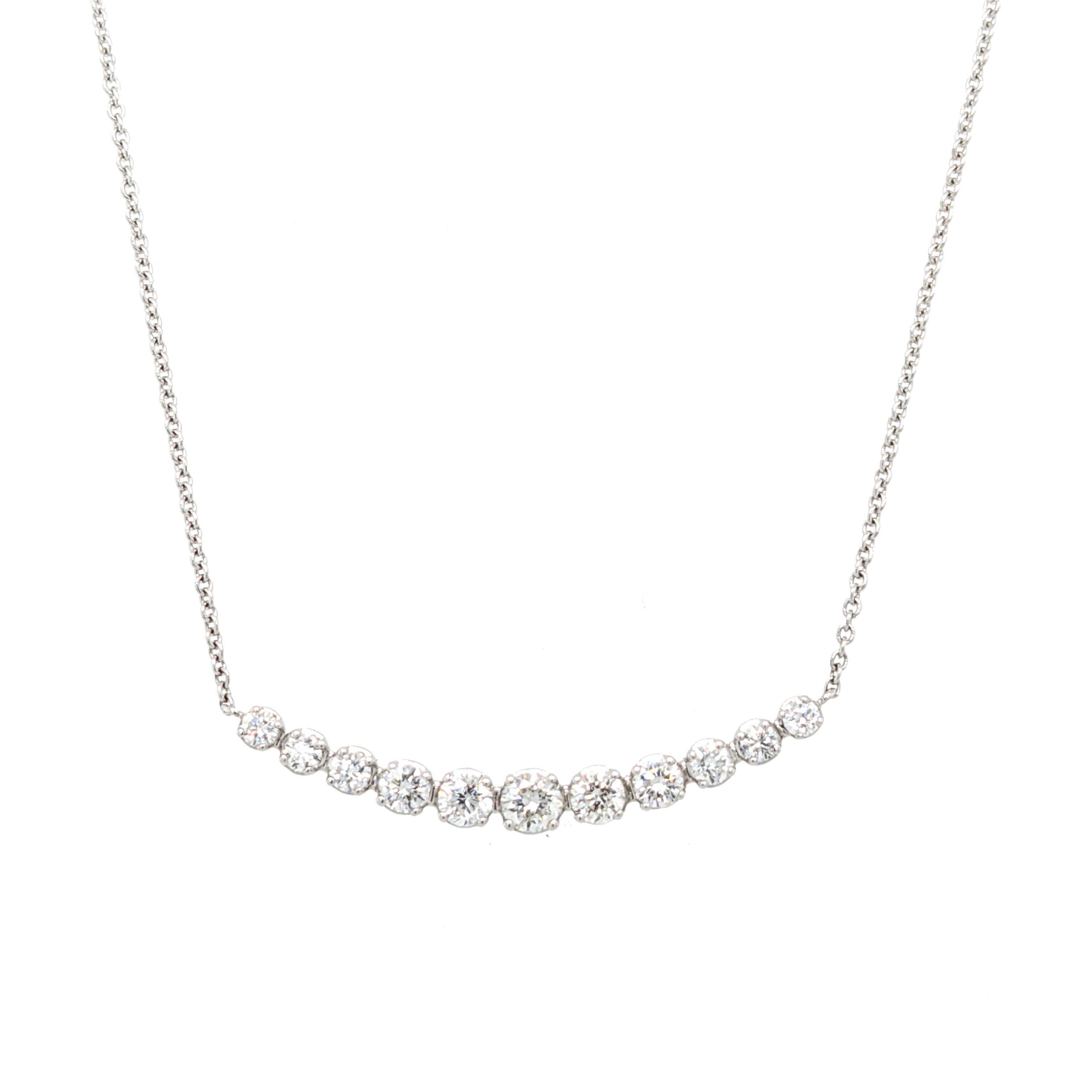 18ct white gold graduated diamond necklace
Brides who love a bit of sparkle may fall in love with this 18ct eleven stone graduated diamond claw set pendant in white gold. With a sleek and sexy feel it will look wonderful as the centre piece and can be further complimented by a pair of diamond studs or hoops.
Statement earrings are a huge bridal trend for 2021 and what better way to absolutely nail the day in a pair of fabulous diamond drop earrings. These gorgeous platinum earrings were made for one of our lovely customers for which there is only one word – stunning!
So being 'the year of the earring', new designs are emerging using pearls with diamonds. White pearls set in white gold with diamond accents. I love the delicate leaf detail to the top of both the earring and pendant.
Pearls are a timeless choice for brides and are always in style. Not only do they look wonderful paired with any style of dress, but they always convey an air of elegance, simplicity and purity.
Jersey pearl's 'Amberley' wedding collection all set in silver and using freshwater pearls with white topaz are so pretty and can be teamed up with a matching ring or bracelet.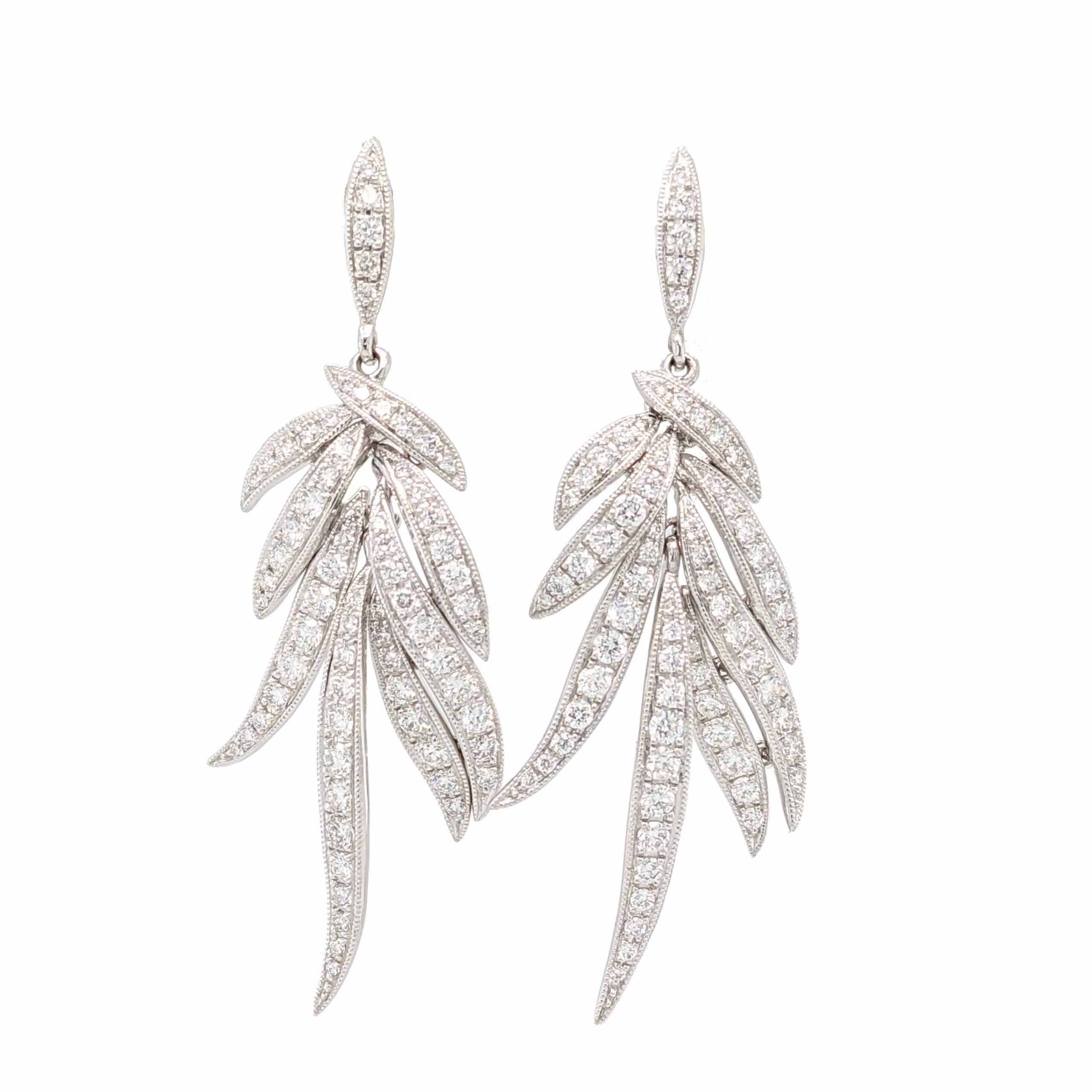 Platinum diamond articulated leaf drop earrings £ POA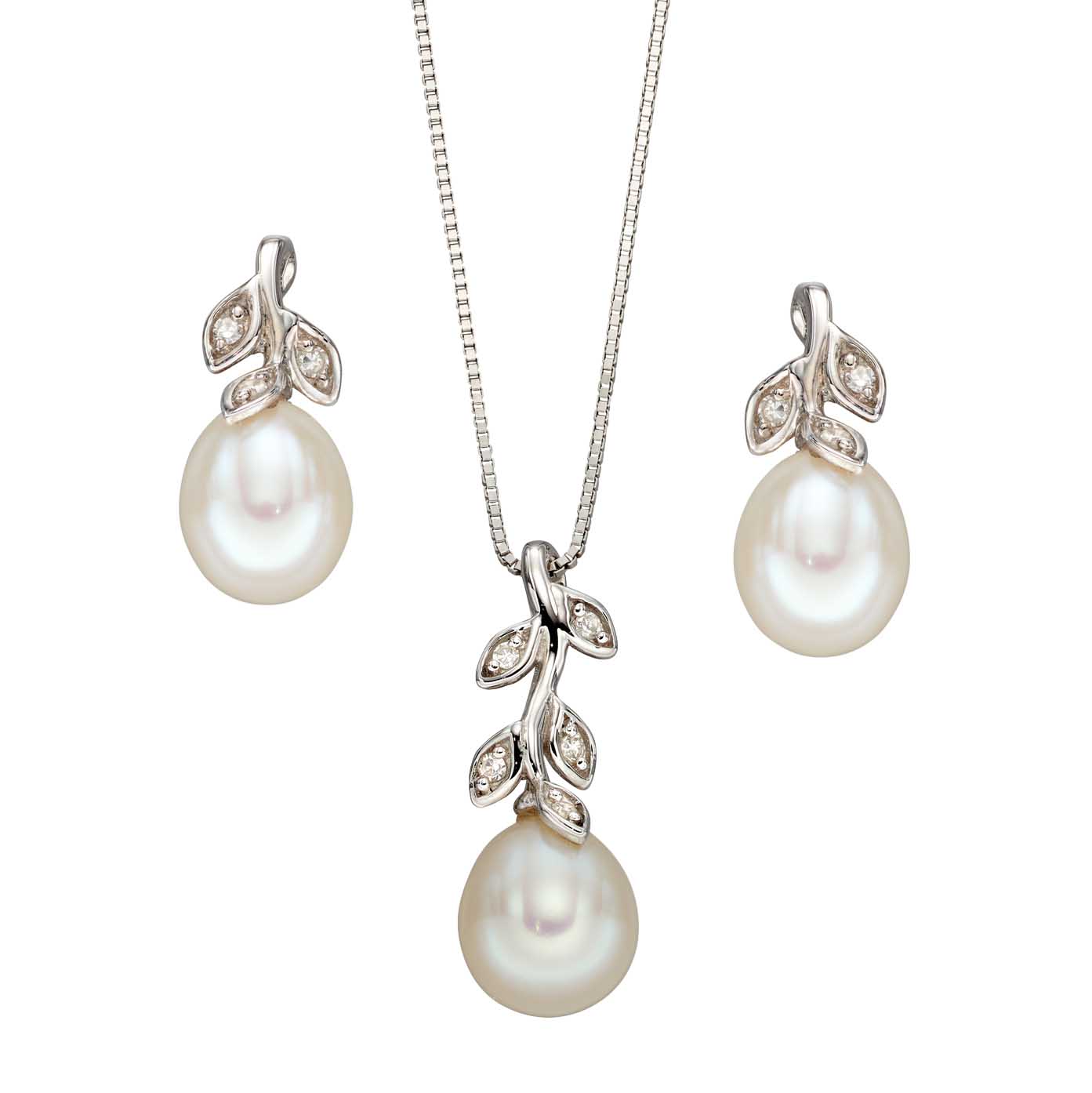 9ct white gold pearl and diamond leaf pendant on chain and earrings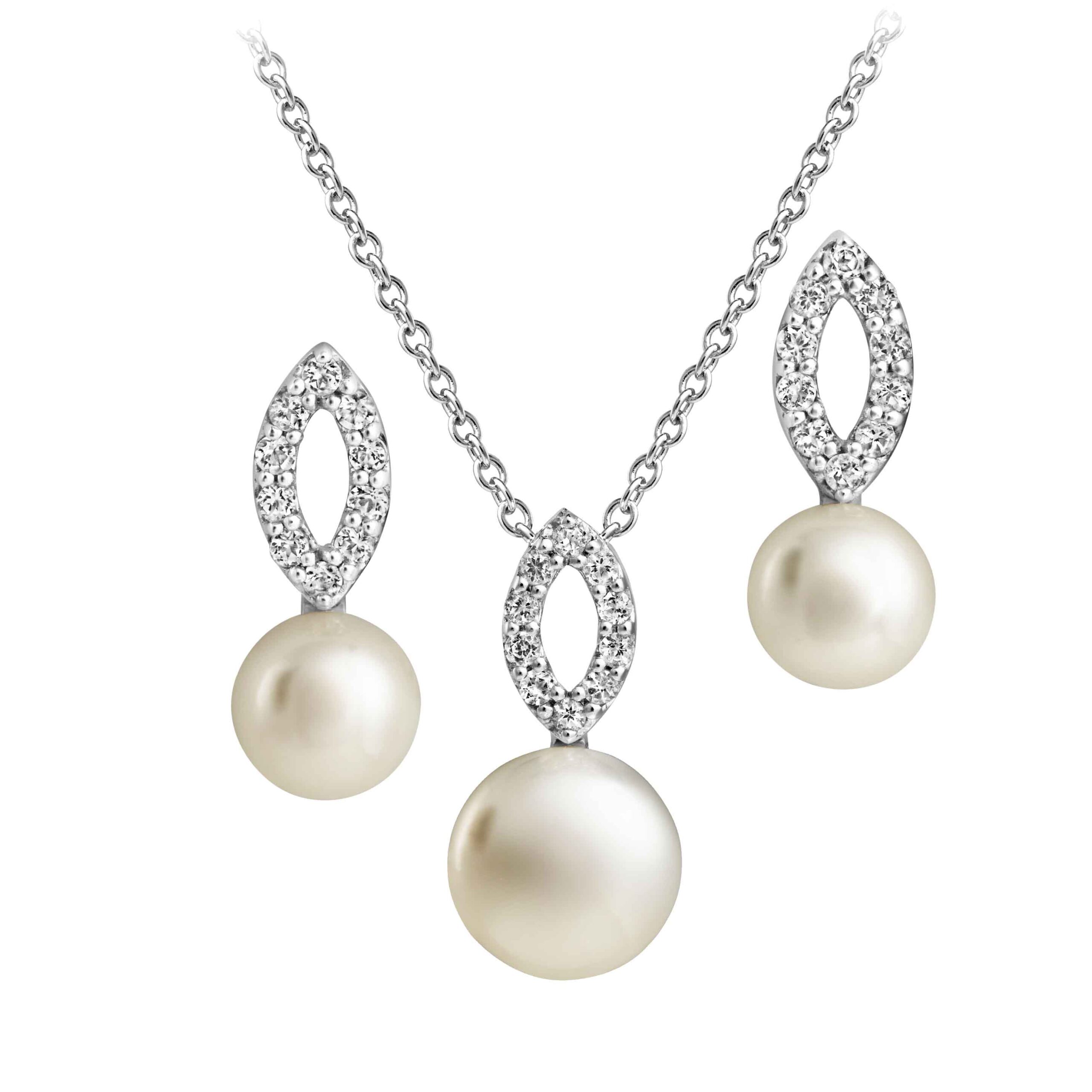 Pearl open cluster pendant and earring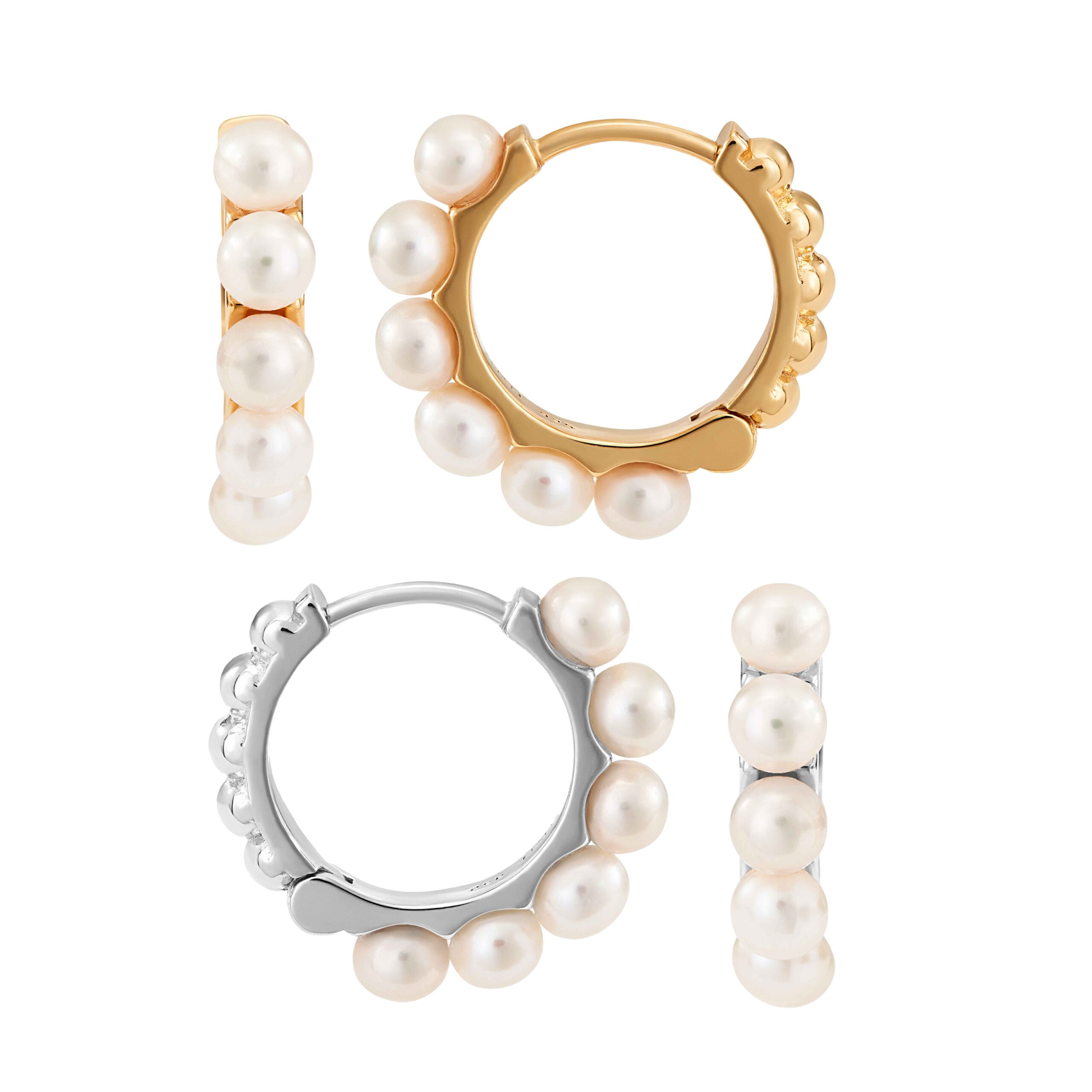 Silver or vermeil pearl hoops