Chris went to school in Broughty Ferry near Dundee but admits he was a terrible student.  He says that the only thing he loved was art so knew from an early age that his future would be in something creative.
He progressed to studying product design and his big break came when he designed a collection of silver jewellery with guitar strings which was picked up by a fashion agent and managed to secure orders from Harvey Nichols and Selfridges.
Chris grew up with parents who loved nature and early holidays in the windswept Western Isles were all part of his upbringing.   He feels it was this that formed his creative instinct as he always takes time to stop and look at what he calls the hidden architecture.  It's the way the branches produce leaves or how the grass moves in the wind.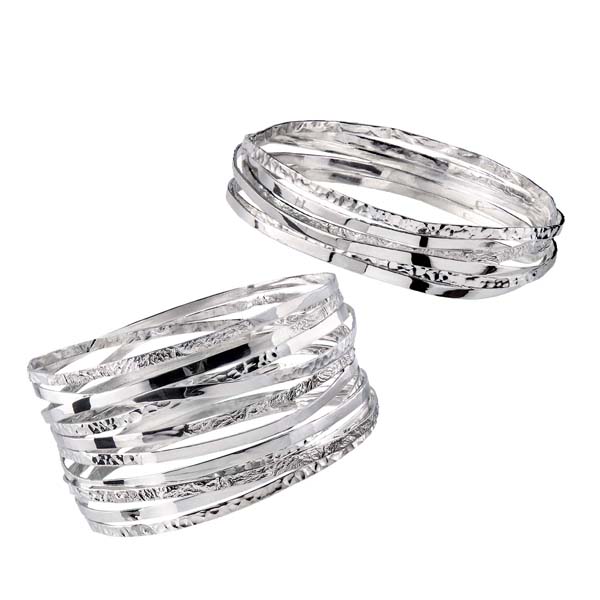 Wound bangles from £180
Wound pendant £53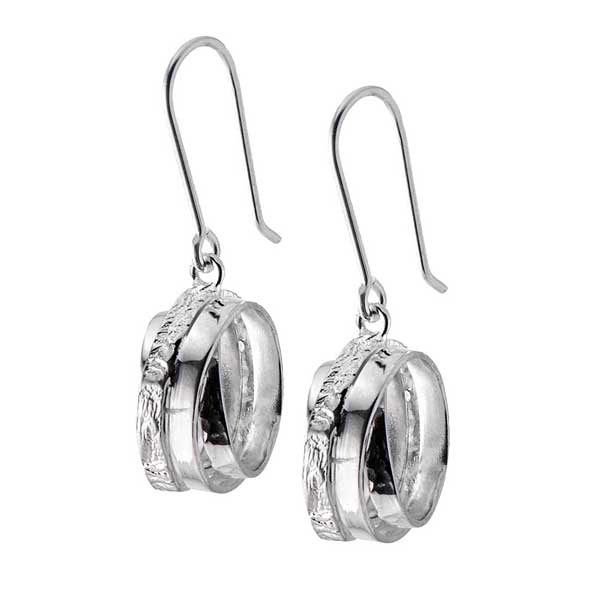 Wound hoop earrings £57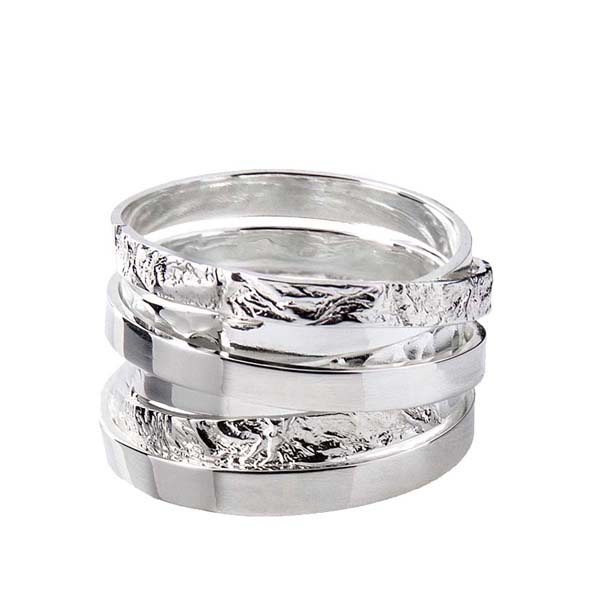 Wound ring from £65
Chris says that he isn't influenced by other designers and doesn't spend time looking at their work.  He prefers to exist in his own vacuum taking his own route which is as he says "just his way"
When he starts his designs he works first on the shape and form and once he has done that he focuses on texture.  He often uses three different textures within one piece which he feels gives more depth and a signature to his work.
What attracted me to his work is that it is very different not only from other designers but also each new collection is different and not just a variation from the last.   I was also impressed with the quality of the finish of his pieces.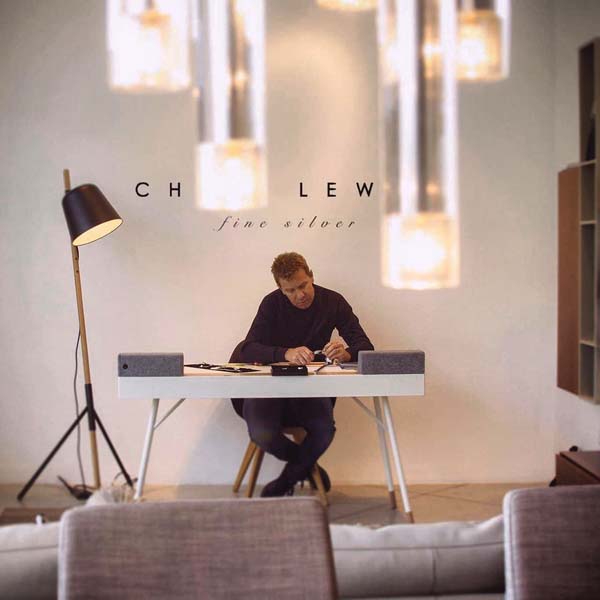 Chris at work in his studio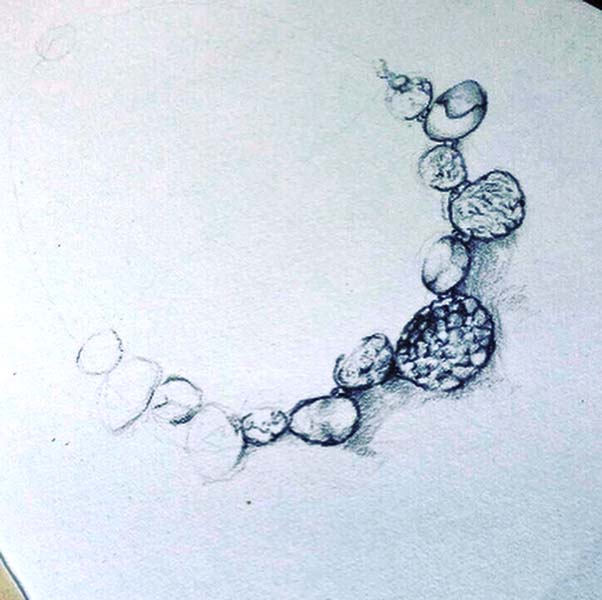 One of his design sketches
Circles pendant £70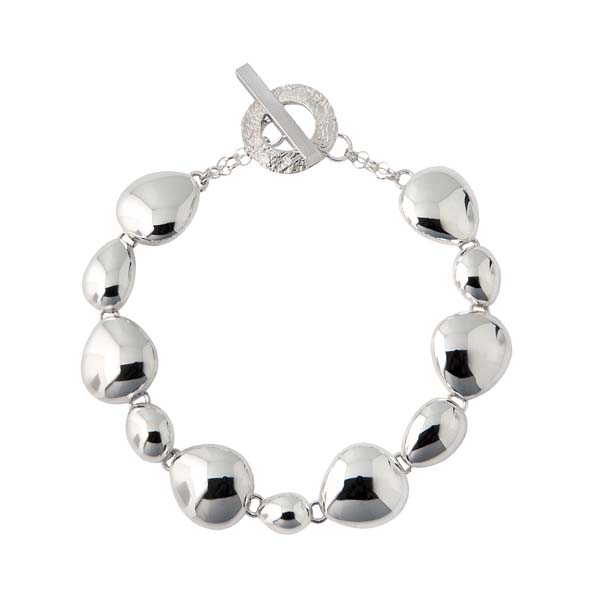 Polished pebble bracelet £215 ref 100291
We have just had delivered items from his circles collections which I am quite taken by as he has used three different textures to stunning effect.
My favourite has to be the dramatic 'pebble 'collection.   There is an effortless simplicity of these rounded polished silver pebbles which make it very wearable.
On a flight some years back Chris was seated next to a very pretty lady and a year later they were married on a beach near Acapulco.  His now wife who is Mexican persuaded him to leave Scotland and relocate to the historic city of Queretaro in Mexico.   He is now fluent in Spanish albeit with a Scottish accent.
Circles necklace £220 ref 10091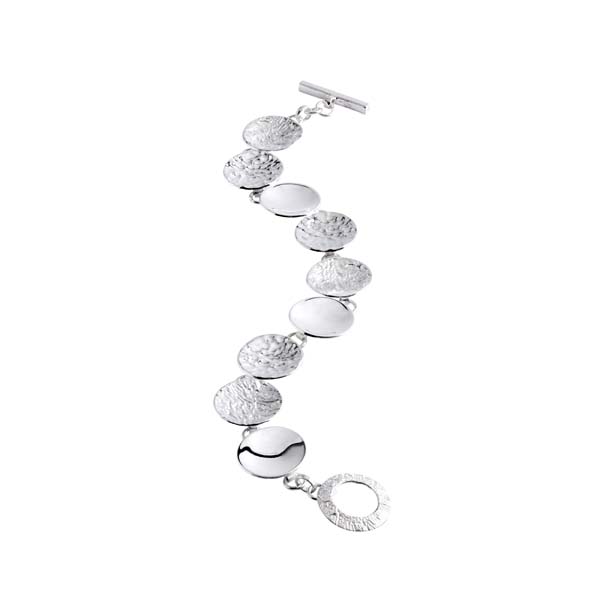 Circles bracelet £125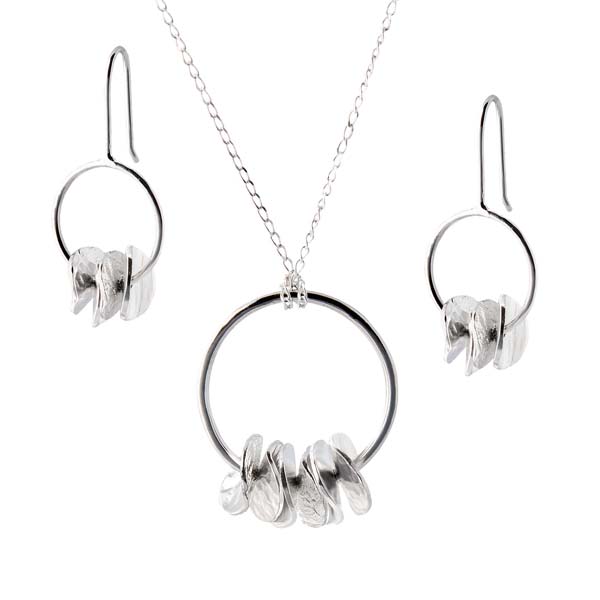 Cairn circle pendant & earrings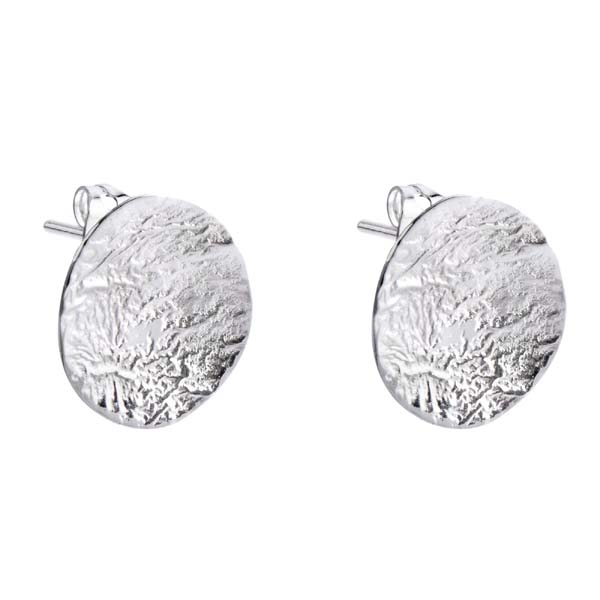 Circles studs earrings £28