Tourmalines which are often known as the rainbow gemstone are a wonderful example of nature's beauty. They can occur in a wide range and even multi coloured.  We bought this loose stone known as a watermelon tourmaline due to it having a pink centre with a green surround. We had great fun looking at what we should do with it and eventually decided on the pendant shown here.
Then there are green tourmalines which work well on their own as can be seen in this simple 4 claw set ring.
The vibrant green colour of emeralds reminds me of the last lush summer woodland plants.  So I've grouped together these emerald rings including a line ring, a simple rub over with a small diamond points and deco inspired ring.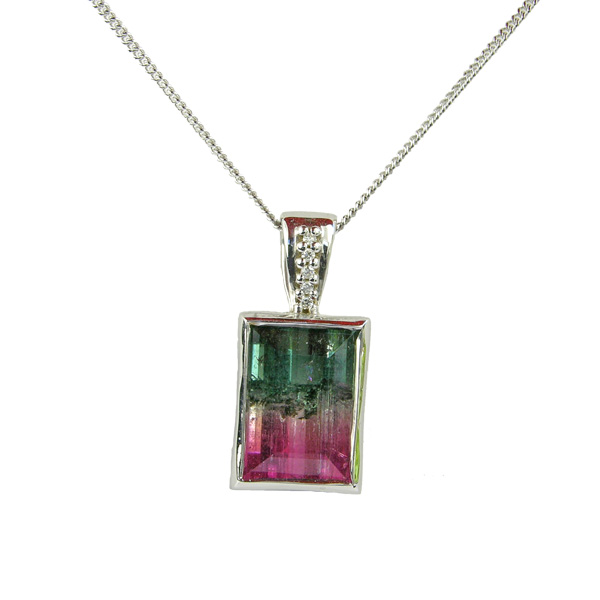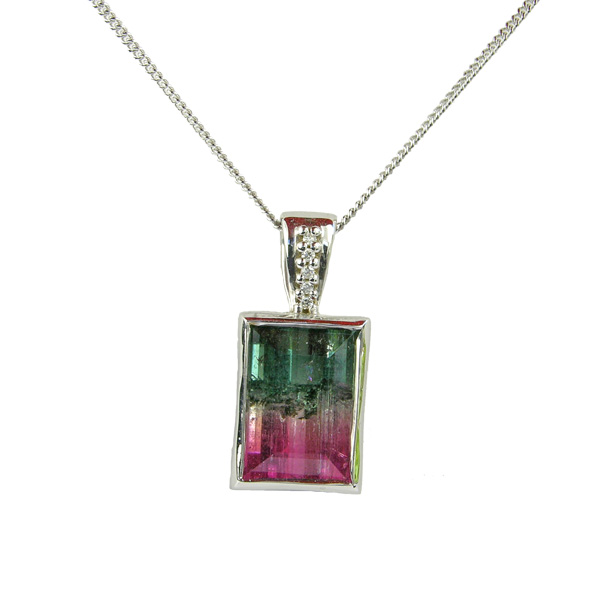 9ct white gold watermelon tourmaline and diamond pendant 0ur Ref 94832 £ 1,265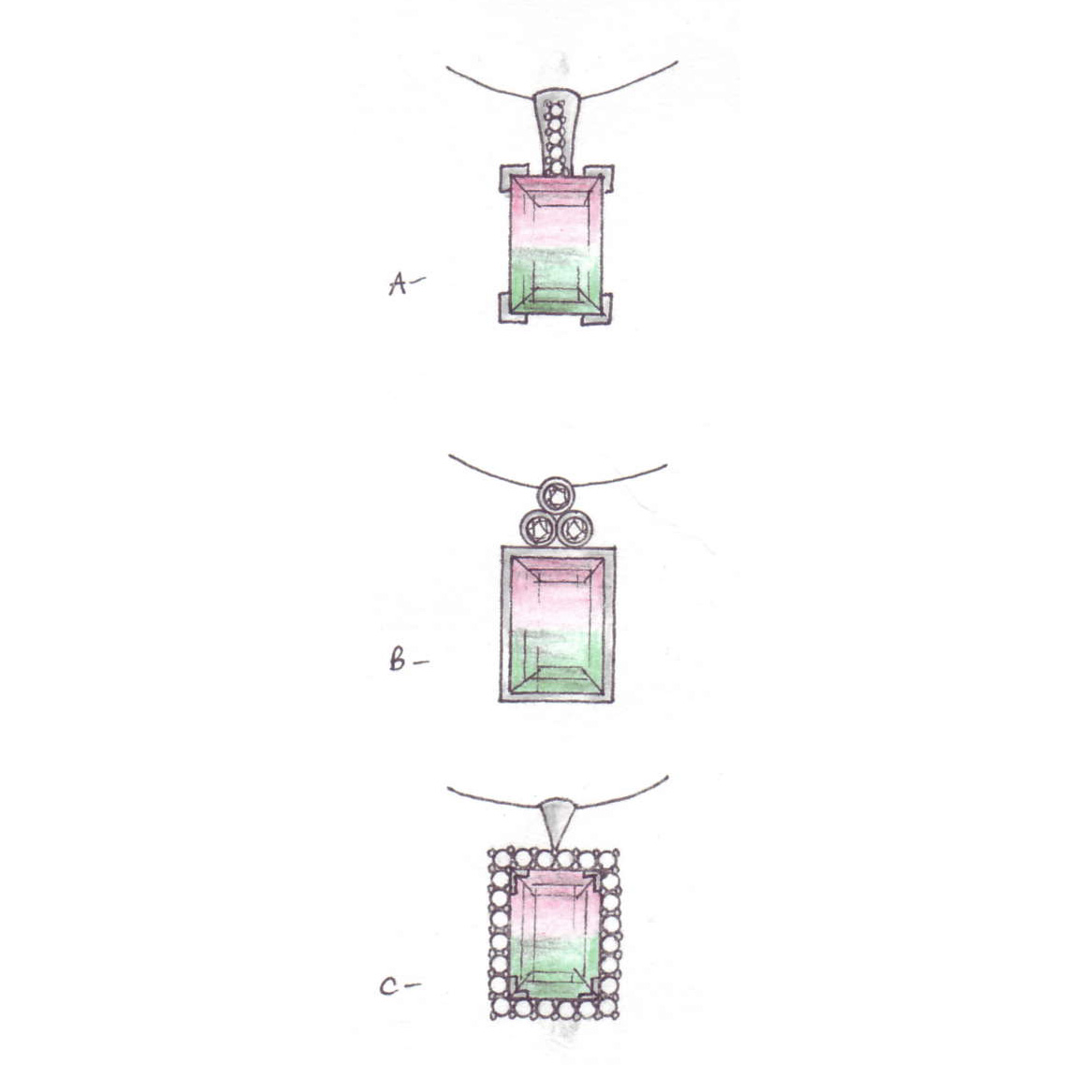 Watermelon tourmaline design sketches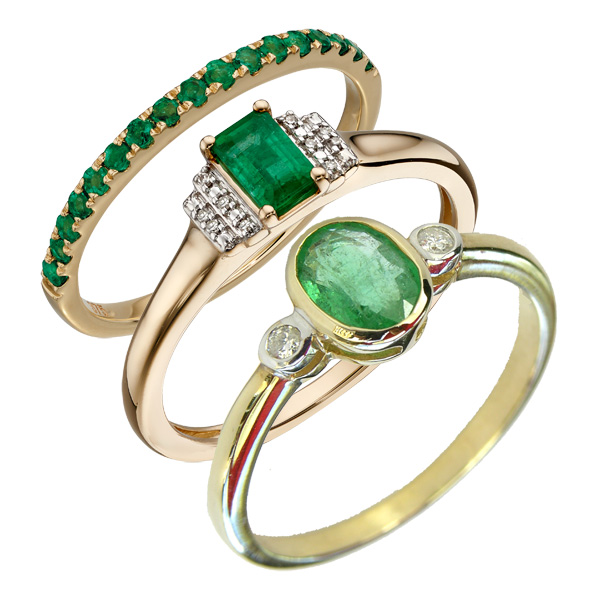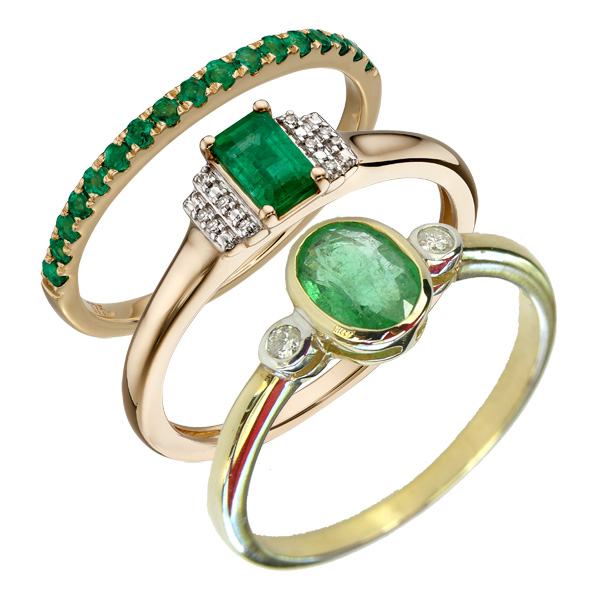 Emerald rings left to right our ref 93190 £244 , our ref 97658 £382 & our ref 93658 £540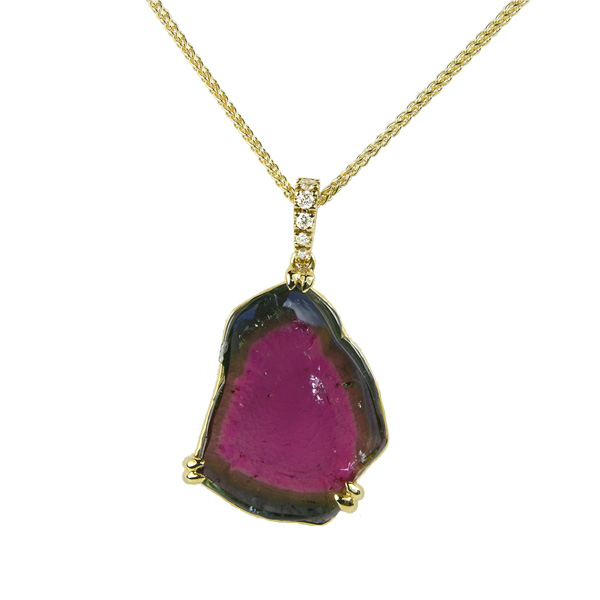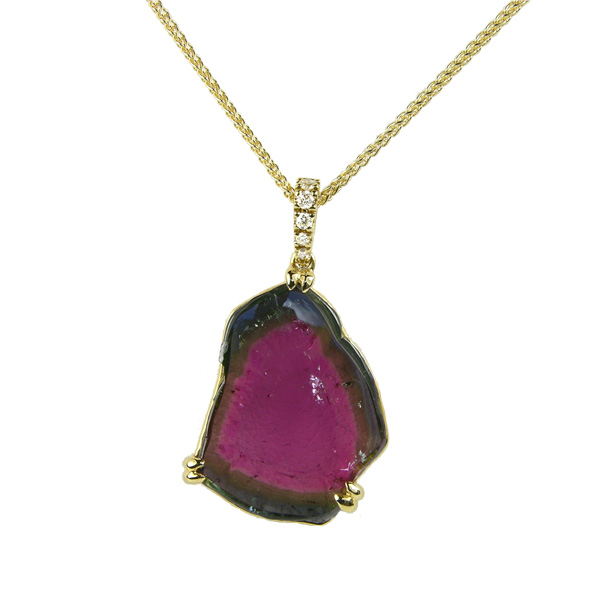 18ct yellow gold bi colour tourmaline slice pendant our ref 93954 £2,135
When walking through the wood in the autumn there is an abundance of moss.  So this brings me to the unique crystal moss agate and if you look at these pendants it almost looks as if trees and plants are captured within them.  With its greenish filaments resembling moss or other plants it was in the 18th century widely regarded as a good luck stone.
We often think of amber as a lovely cognac colour but because this is a natural resin it comes in many different shades including green.  Although available in silver I think this ring and pendant works very well contrasting with gold plated silver as this enhances the lovely warm tones.
Mexican fire opals vary from pale yellow to a deep red including warm autumnal body colours but I am rather taken by the rich orange colour in this set.   By contrast the golden hues of autumn are also captured in these elegant preloved 18ct citrine and diamond long drop earrings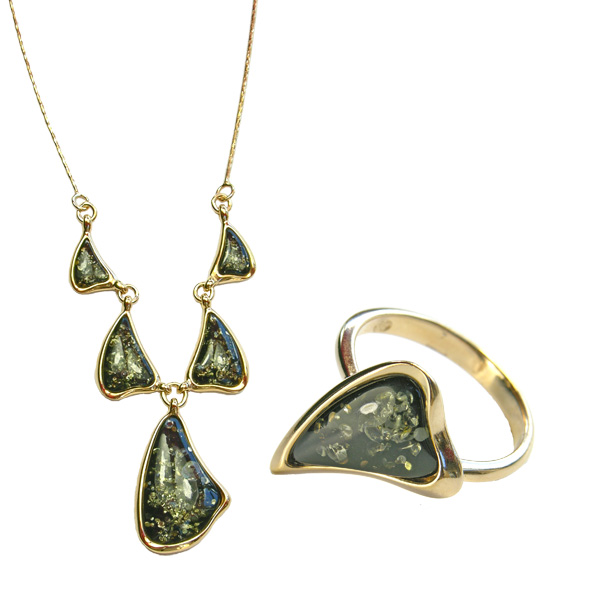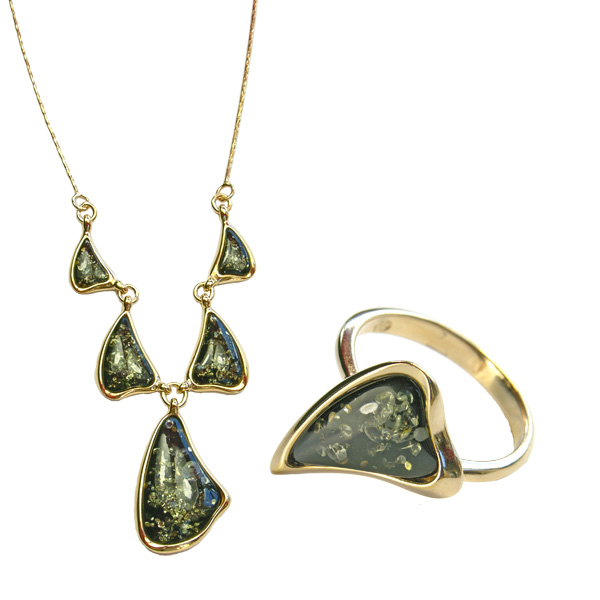 Unique green amber gold plated necklace our ref 98163 £119 & ring our ref 98164 £39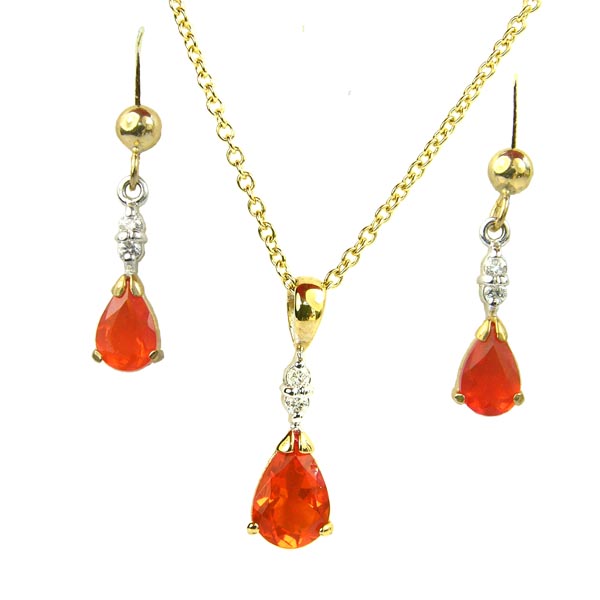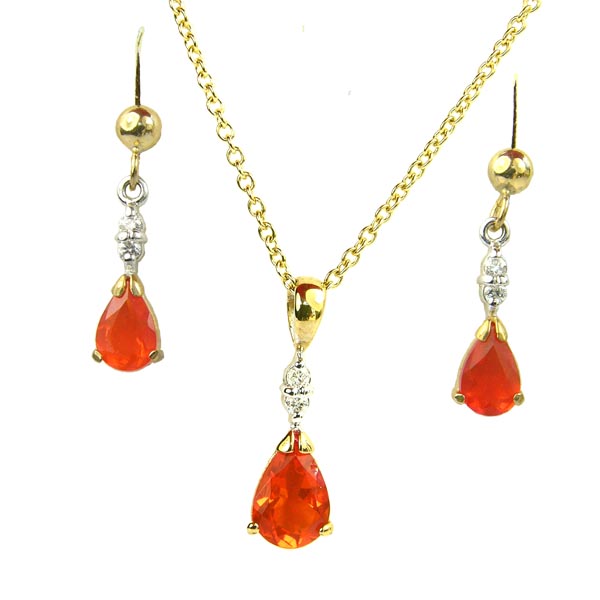 9ct fire opal & diamond earrings our ref 90932 £320 & pendant on necklet our ref 90323 £310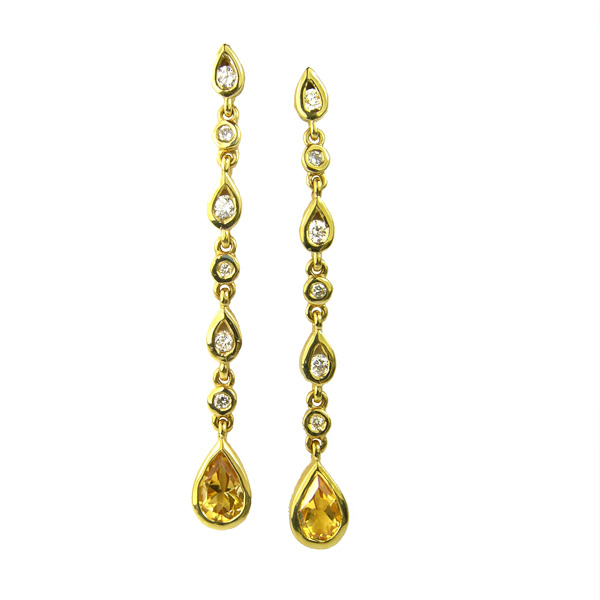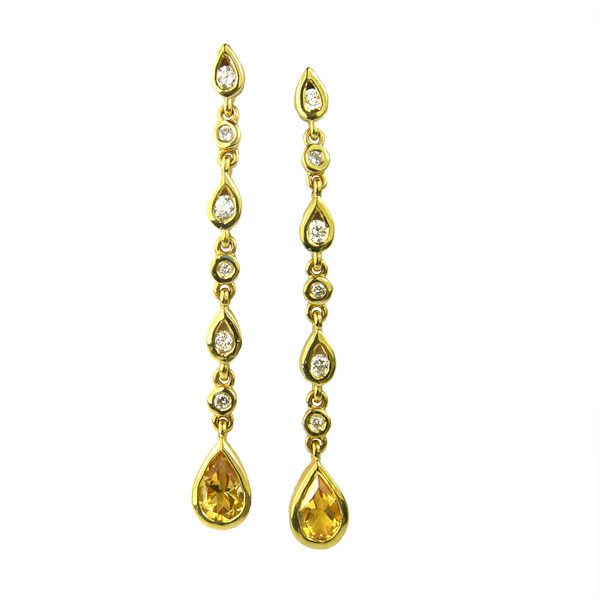 Pre loved 18ct citrine & diamond drop earrings our ref 28531 £395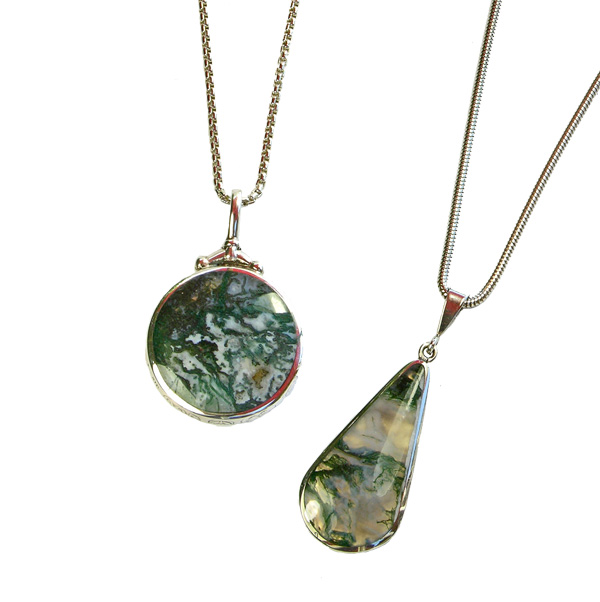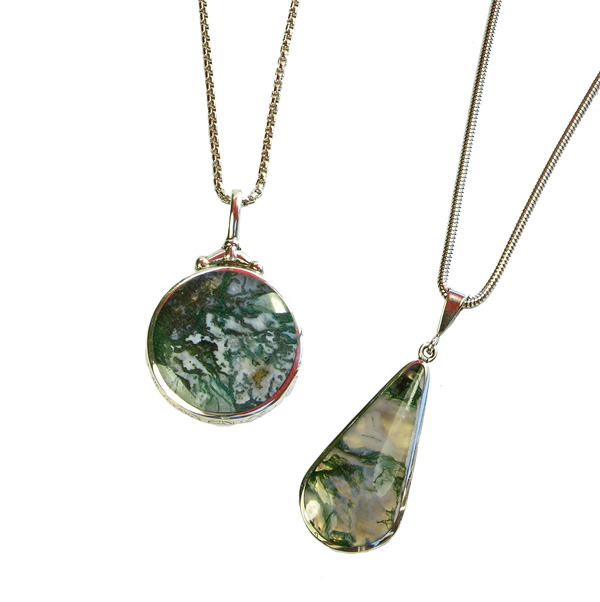 Silver moss agate pendants left our ref 91671 £129 and rightour ref 91672 £97
The organic shape of leaves reflect so well in jewellery and I love the way this designer has captured this silver leaf wrapped around the finger.
This silver capped acorn pendant is very tactile and just calls out to be rolled around in your fingers.  Magnetic and easy to open it reveals a tiny golden heart as an unexpected surprise.   And if you find one acorn on the woodland floor there are bound to be others so perhaps it will be this little acorn topped in gold plate with an oakleaf which is surprisingly heavy for such a cute pendant.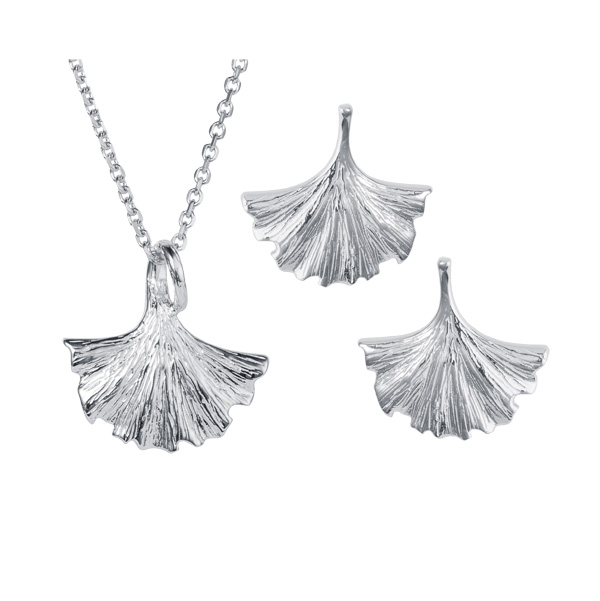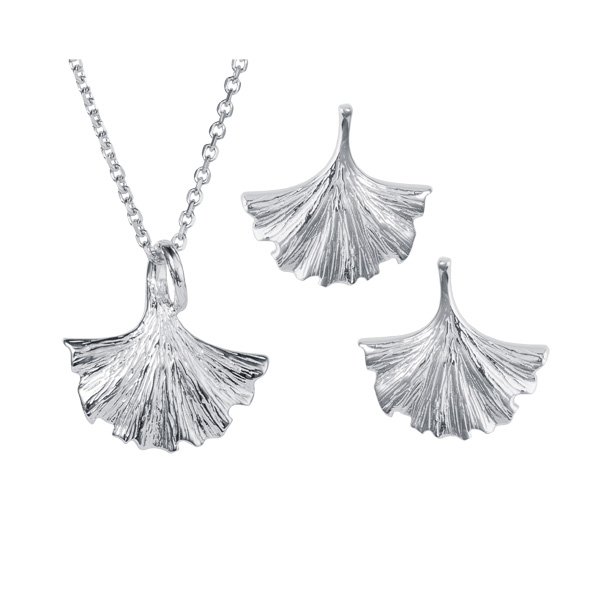 Silver ginkgo leaf drop pendant our ref 99356 £29 & earrings our ref 99355 £28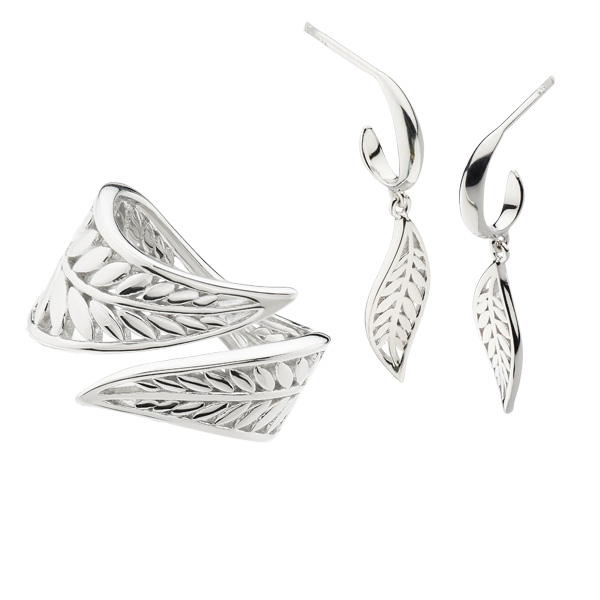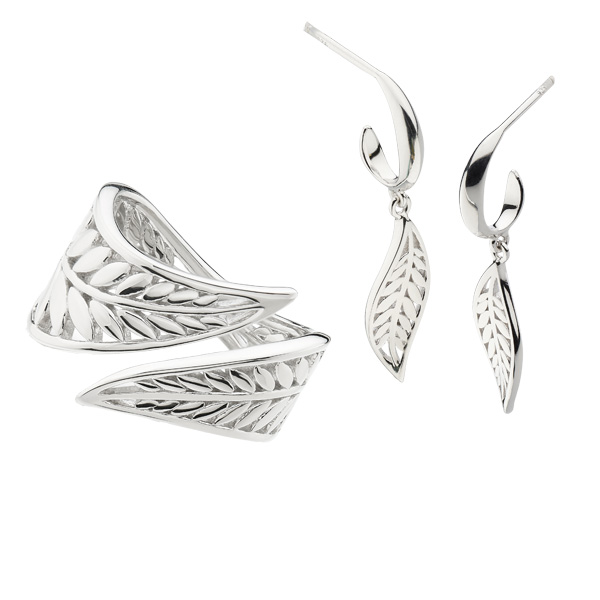 Silver wrapped leaf ring our ref 97640 £55 & drop earrings our ref 98863 £48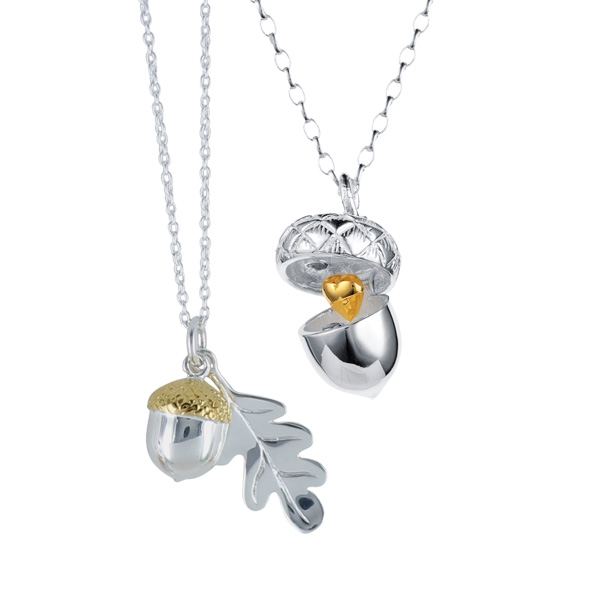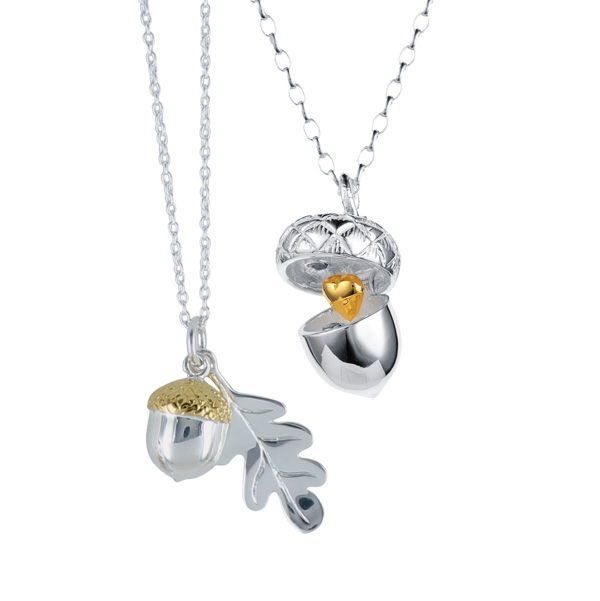 Silver & 18ct gold vermeil nutshell pendant our ref 99348 £78 & oakleaf & acorn necklace our ref 99274 £59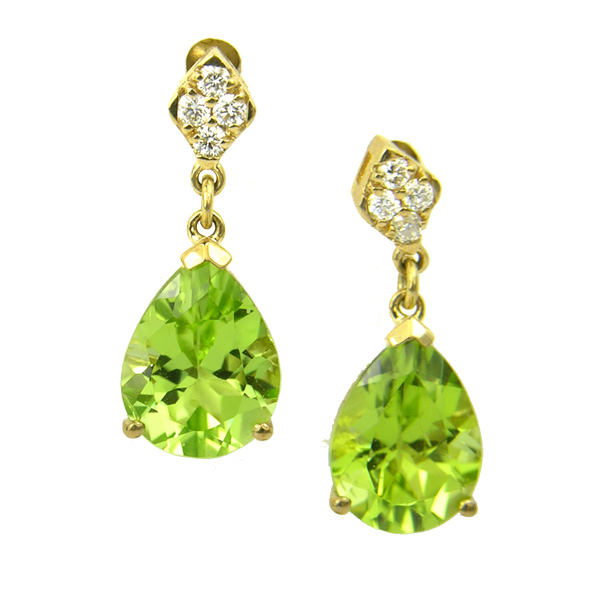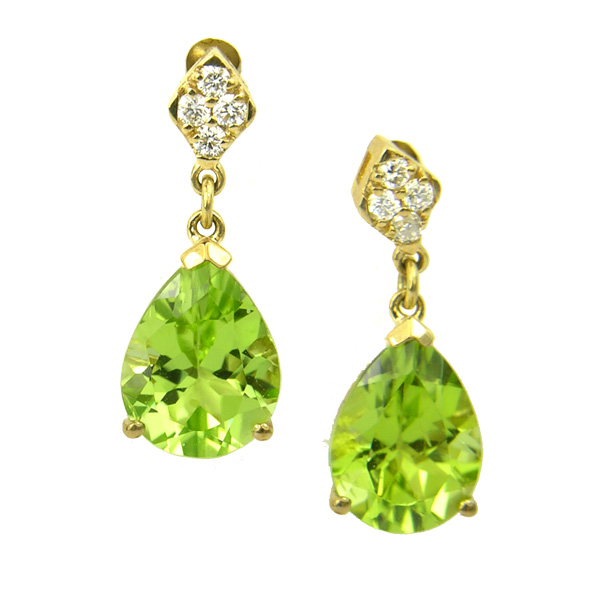 9ct yellow gold peridot & diamond earrings our ref 93648 £399