I think that finding gifts for family and friends is never easy.  Gifts can be beautiful, fun, quirky or just practical and even a mixture of all of these but when carefully chosen they show you care.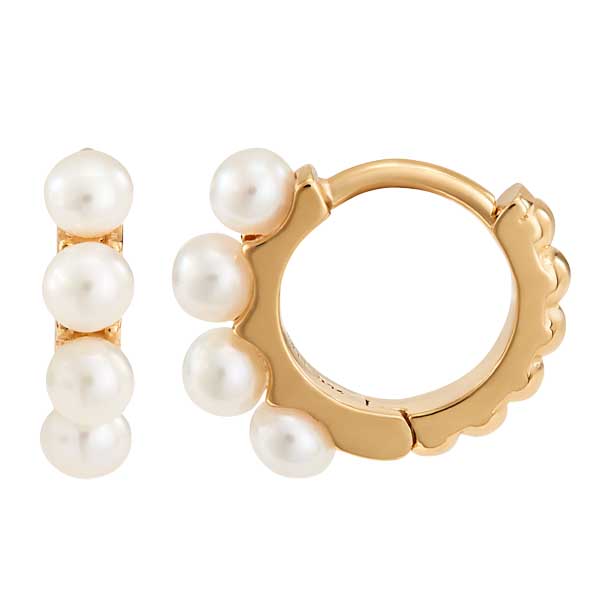 Gold plated pearl huggies £95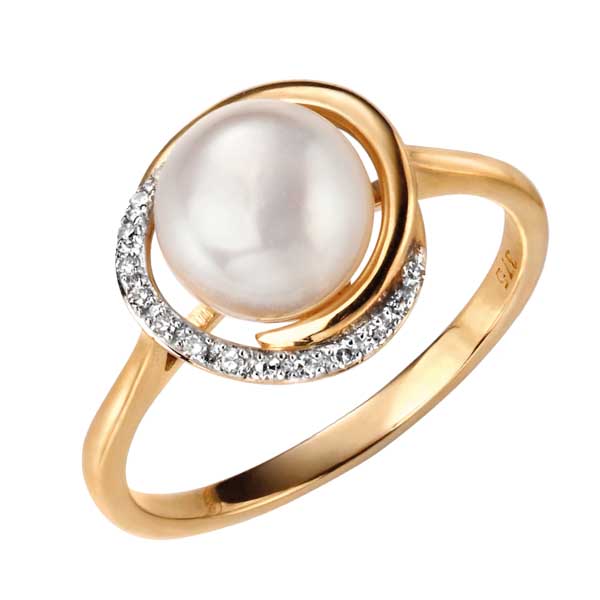 9ct yellow gold button pearl and diamond ring £375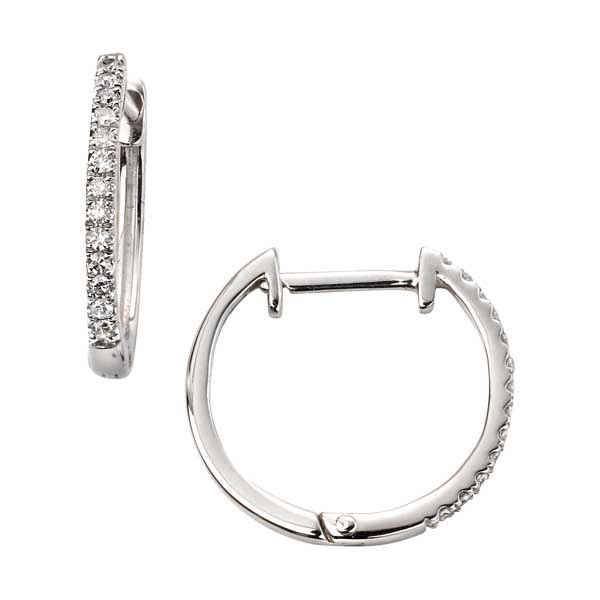 9ct white gold diamond set huggie earrings £299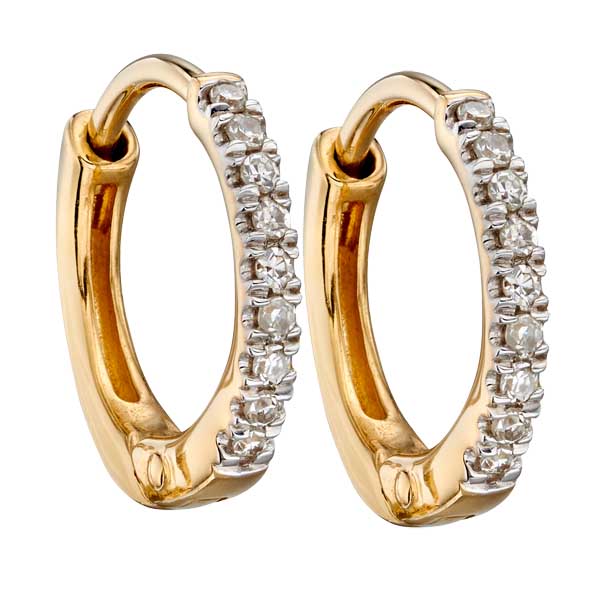 9ct yellow gold small diamond huggie earrings £230
Starting with the beautiful; I'm a bit of a pearl girl, so I love the swirl design of this beautiful gold button pearl and diamond ring.   Also on my Christmas wish list this year is a pair of Dotty pearl drop earrings, a new design from British design duo Dower and Hall.
Then there are hoops and there are perfect hoops!   Diamonds, polished, hammered and for this season Innovative design with earring charms!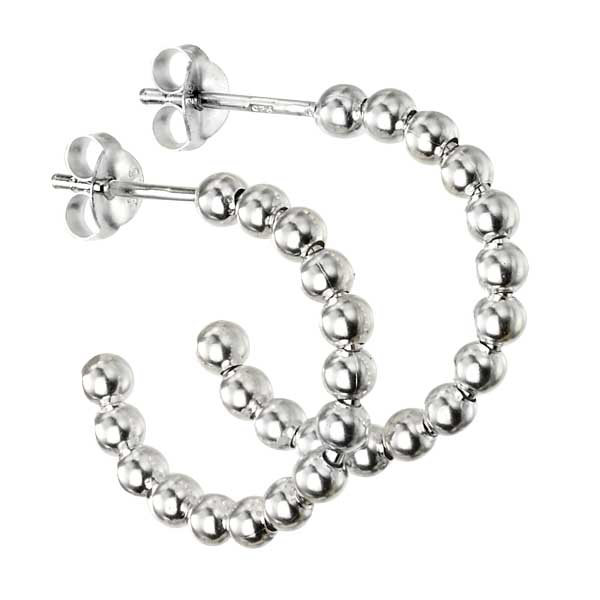 Silver bead hoop earrings £23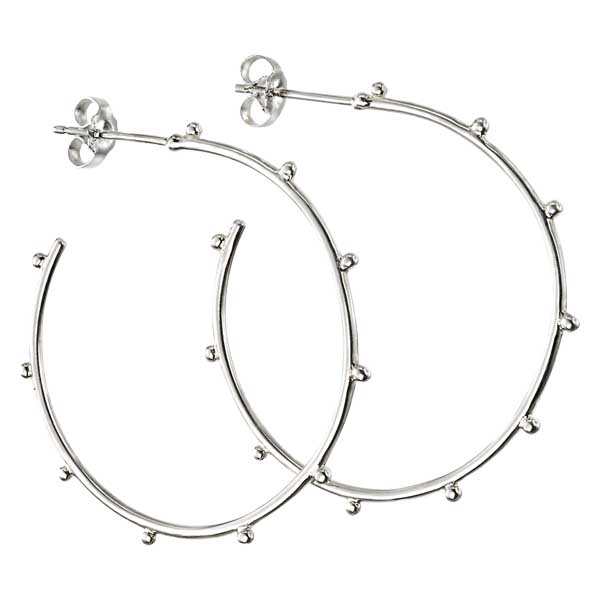 Sterling silver studded hoop earrings £25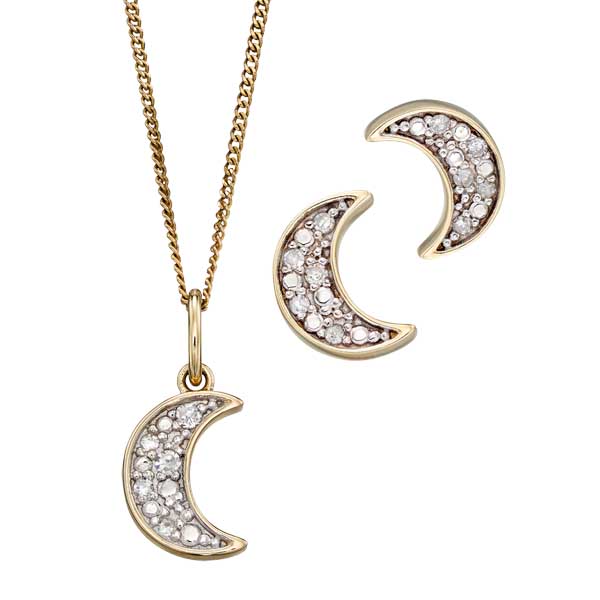 9ct yellow gold & diamond crescent moon pendant on chain £195 and earrings £125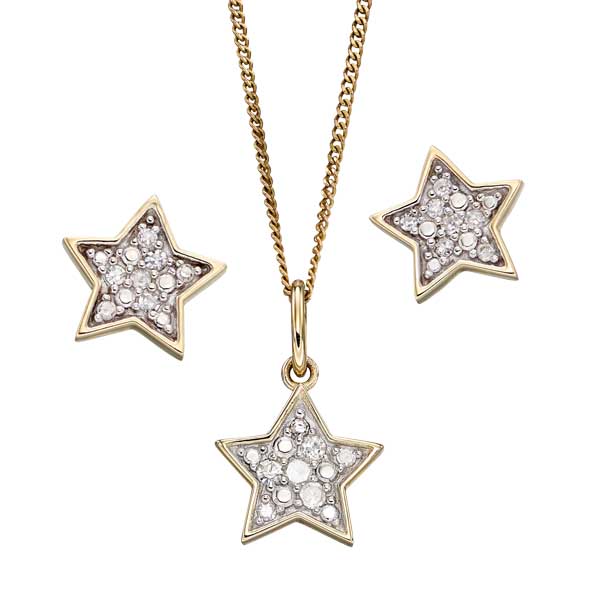 9ct yellow gold & diamond star pendant on chain £195 and earrings £125
With the night drawing in who can resist a sprinkle of moon and stars. Perfect little gold and crescent moons or silver Astoria stardust – a little bit of heaven….  So I am sure you will agree these fall into the beautiful category.
Not forgetting Topaz which is November's birthstone these white cluster earrings and ring are a favourite and for those who prefer the deep London blue colour I love the flowing shape of these earrings and matching pendant.
Interesting stocking fillers that are a great add on are the Lox earring backs that really do save your earrings being lost when taking masks on and off.   Hypoallergenic and with a universal fit they are definitely practical.  So during November we are offering a couple of pairs free with every purchase over £80.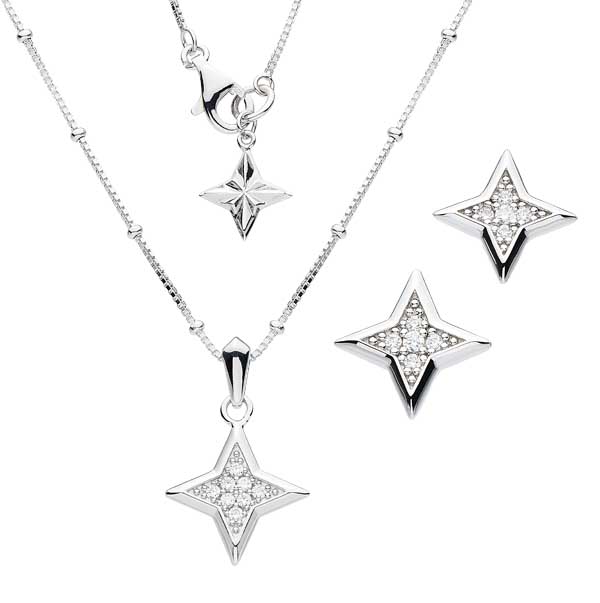 Silver stardust stud earrings £38 & necklace £65
9ct white gold diamond & white topaz ring £305 & earrings £220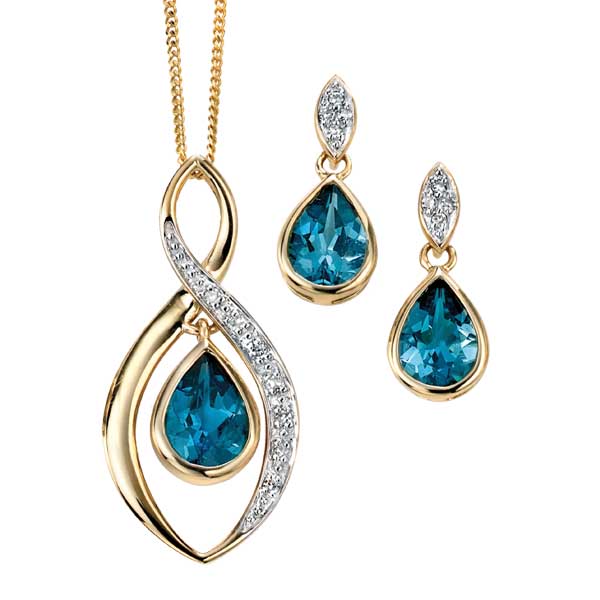 9ct gold pear shape London blue with diamond surround pendant & chain £330 and earrings £235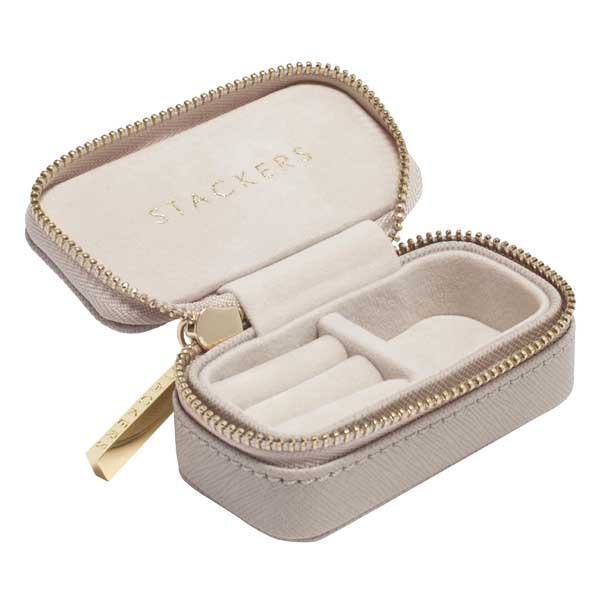 Jewellery Pod £18
If you are giving earrings or a ring how about placing them in a little stackers jewellery pod before they are wrapped. Practical with a beautiful surprise inside.
For something different try these pewter Christmas tree decorations.   There are also keyrings and cards too with new designs out for this season.   My favourite Christmas decoration last year was the gingerbread man which I think is both fun and quirky.
During lockdown many of us took advantage of the quiet time to look more closely at nature.   This inspired these new gold bee stud earrings or those in silver with proceeds going to the British Bee Association.   Bumble bees are a buzzing!
Nature is also captured at its best with these plique-a- jour blue butterfly pendant and matching earrings and again in these stunning newly designed fan pendant and earrings set with a touch of blue topaz.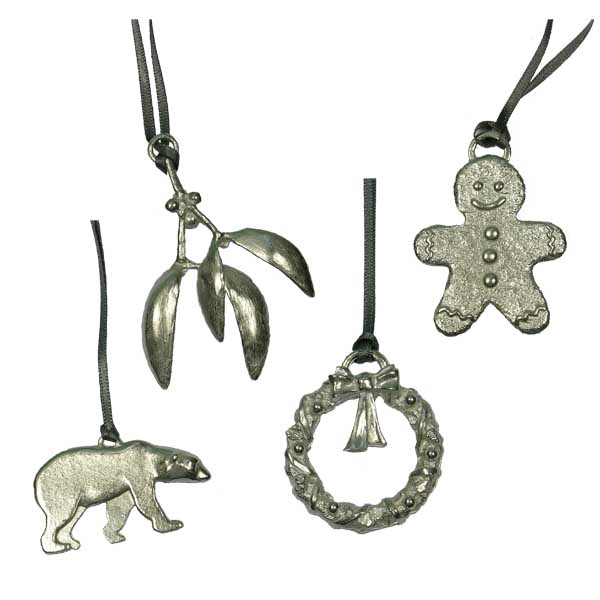 Pewter Christmas tree decorations £9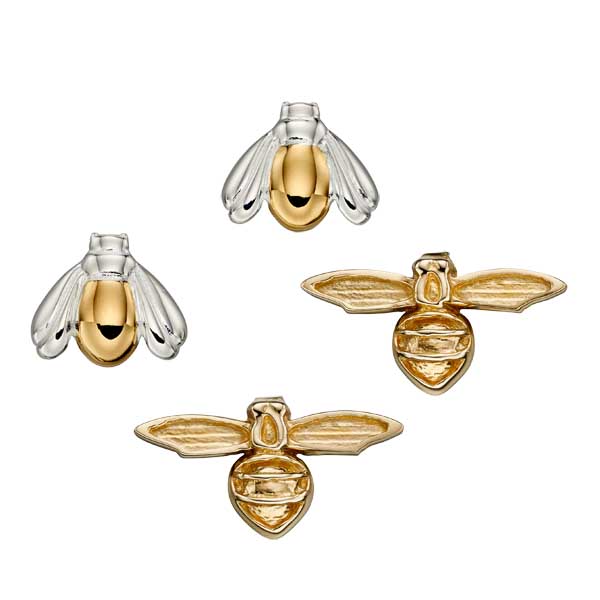 Bee stud earrings 9ct gold £145 & Gold plated silver £38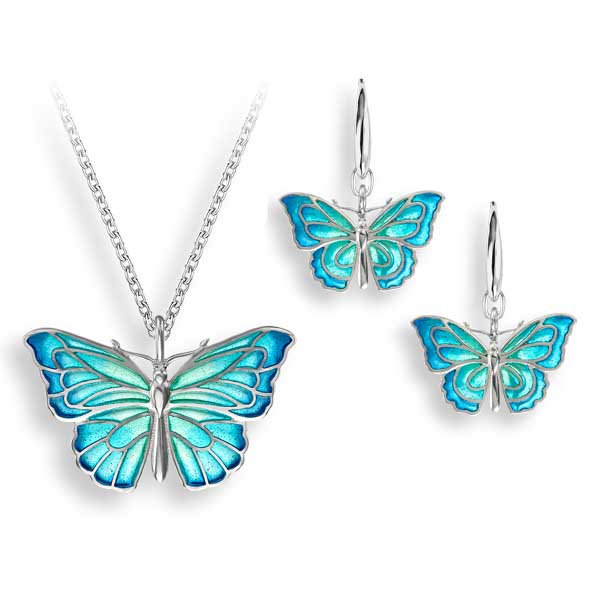 Blue butterfly pendant £190 & earrings £162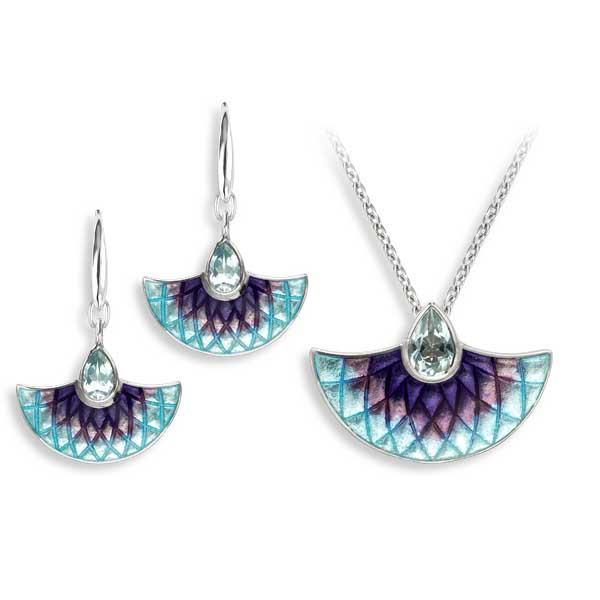 Purple & blue topaz pendant £143 & earrings £127