The eighteenth-century jewellery designers had a fascination with natural images including jewelled flowers and later at the turn of the century introduced insect designs too. So by the 1860's flowers and insect jewellery featured as an accessory on bodices, hats and veils.  Like the Victorians, today's contemporary designers continue to draw inspiration from nature to make their jewellery.
New for this spring, Linda Macdonald has been busy, adding new pieces to her nature themed collections including the quirky hare pendant and matching earrings. As always, with Linda's work I love the attention to detail, note the gold heart representing the hare's eyes.
The tiny, whirring hummingbirds native to the Americas are so jewel-like and so phenomenal in their feats that they are the stuff of fairy tales and legends. It is not just that they dart around and have the extraordinary ability to fly backwards but it is said they appear out of nowhere and spreads happiness and joy into to those that they pass. So no wonder they are an inspiration to designers.  These pendants and earring sets are understandably popular and are now available in rose plate as well as silver.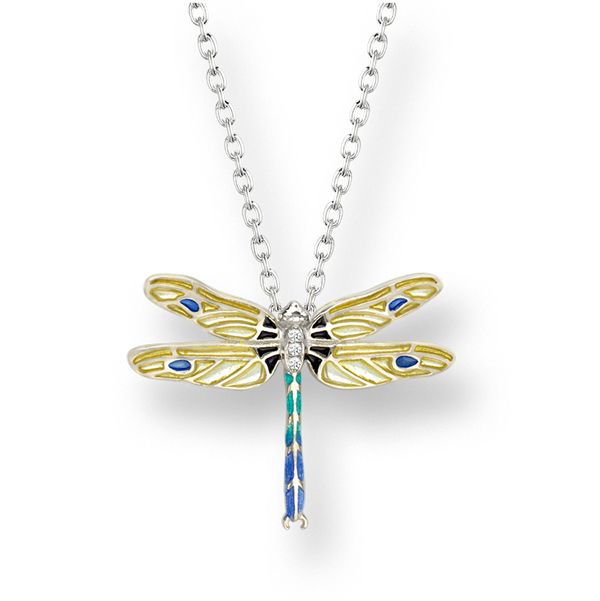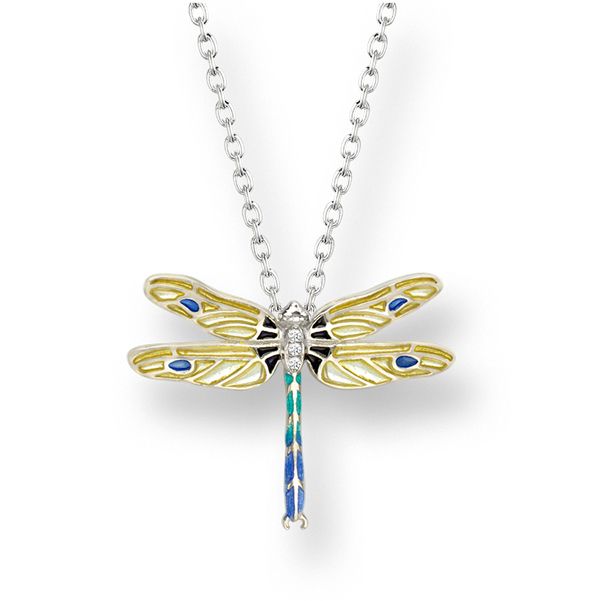 Reproduction of an antique enamelled silver & yellow dragonfly necklet set with white sapphires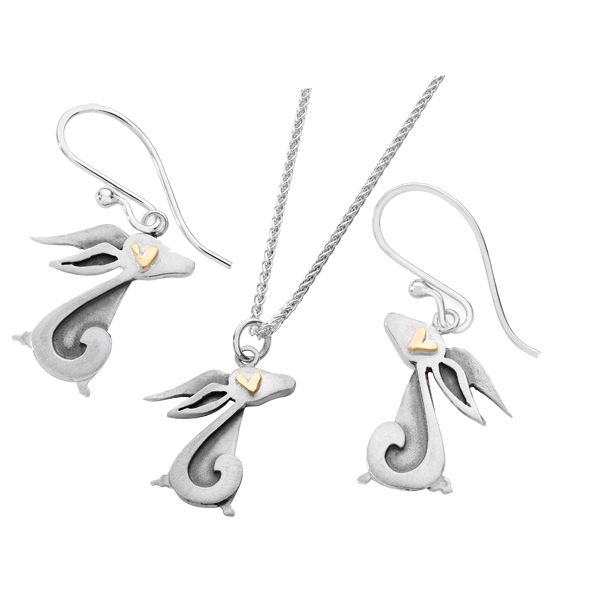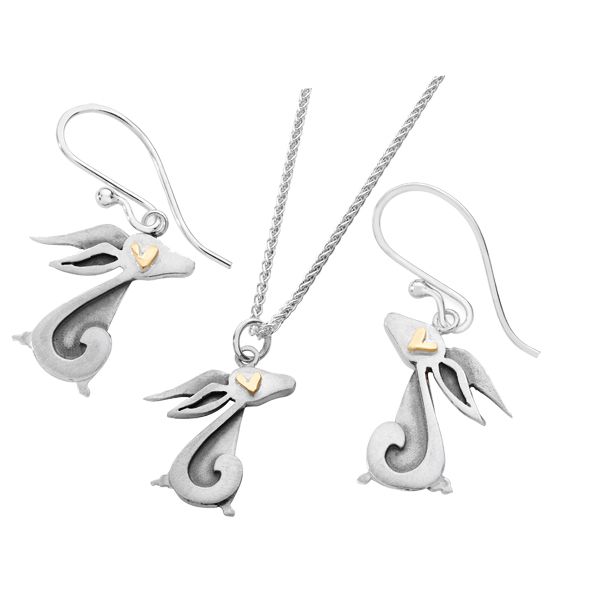 Silver & 9ct gold Eden hare earrings and pendant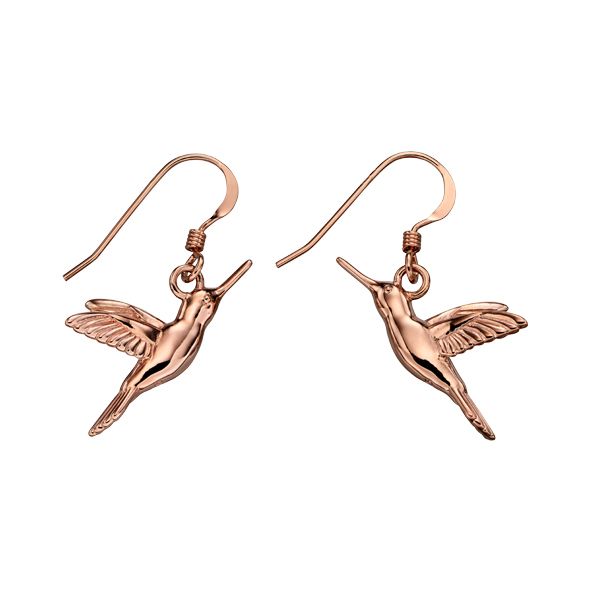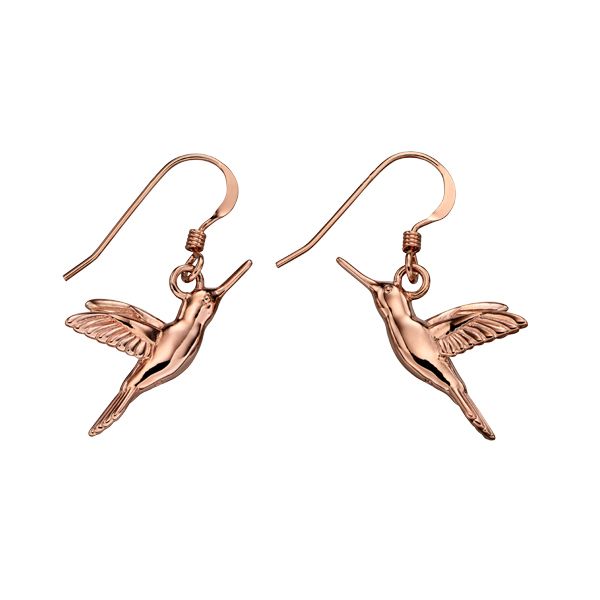 Silver & rose gold plated humming bird earrings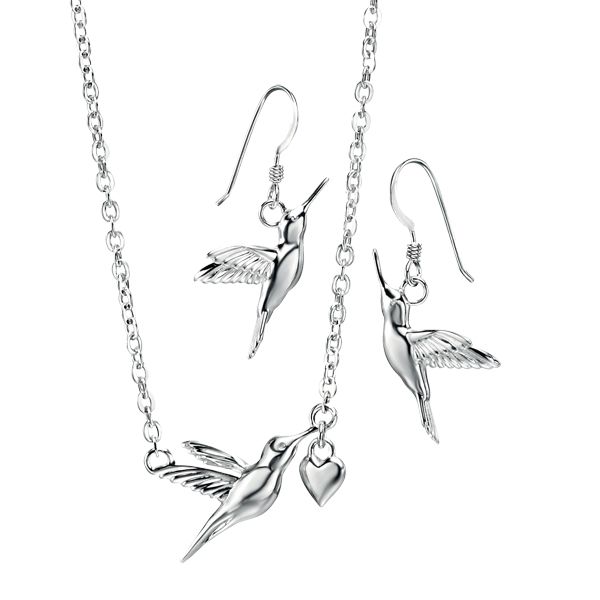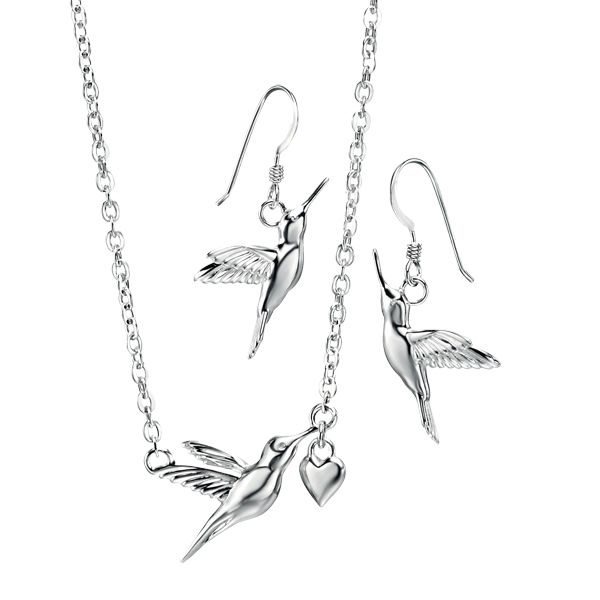 Silver hummingbird pendant & drop earrings
The bee has long been a favourite subject of jewellers and we are always looking for new designs. The citrine and black diamond bumble bee pendant we introduced at Christmas has some small earrings to compliment the pendant too.
We couldn't resist introducing this charming enamel bumble bee pendant part of the new collection from Nicole Barr. This black and yellow bumble bee is so cute! It has wonderfully fine detailing to its hairy body captured in enamel which need to be seen to be appreciated.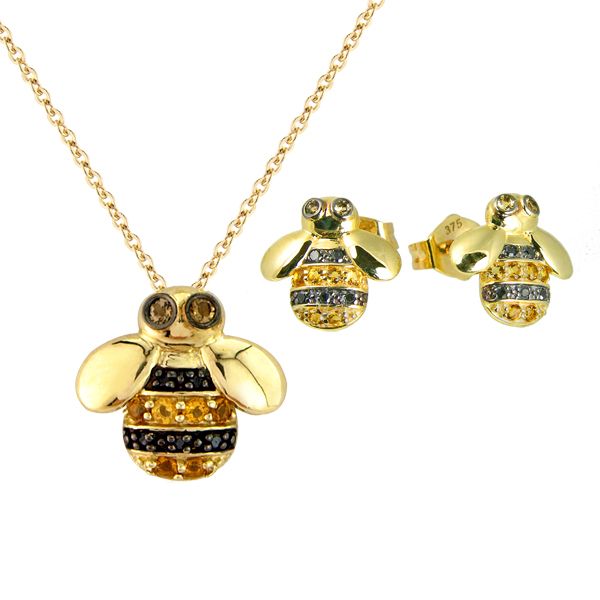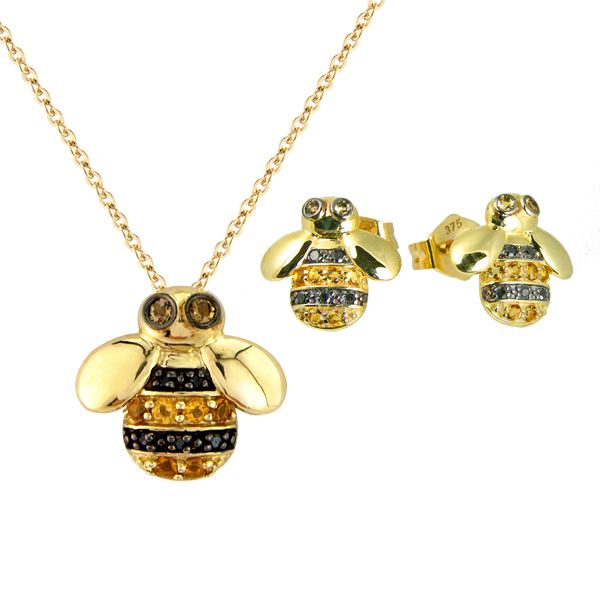 9ct yellow gold black diamond and citrine bumblebee pendant and earrings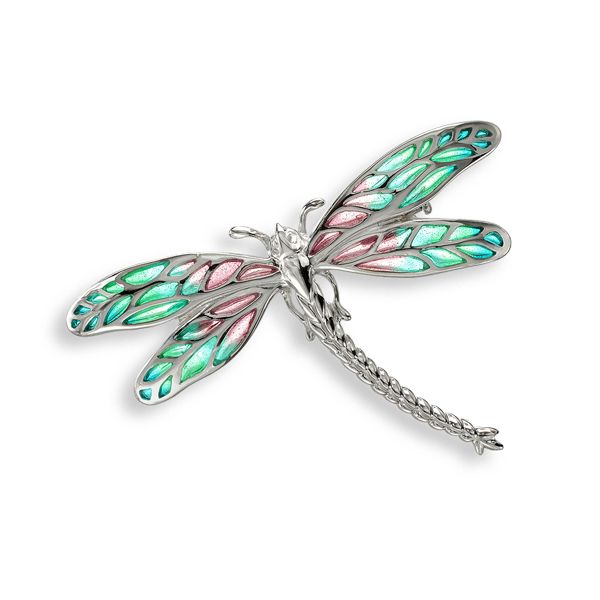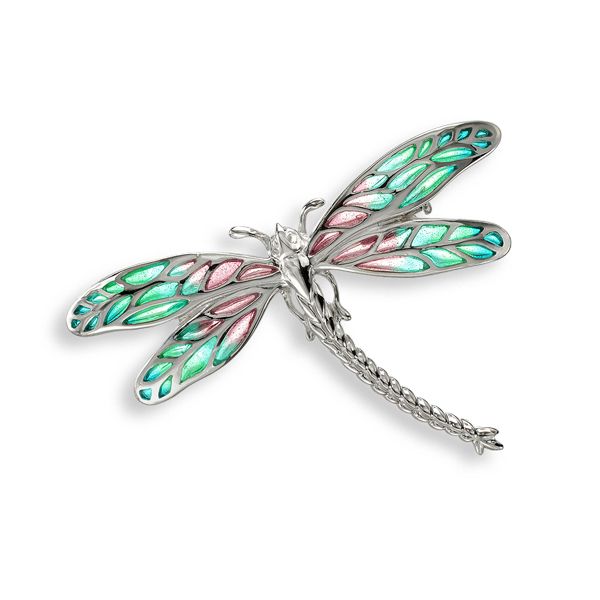 Plique a jour enamel silver dragonfly brooch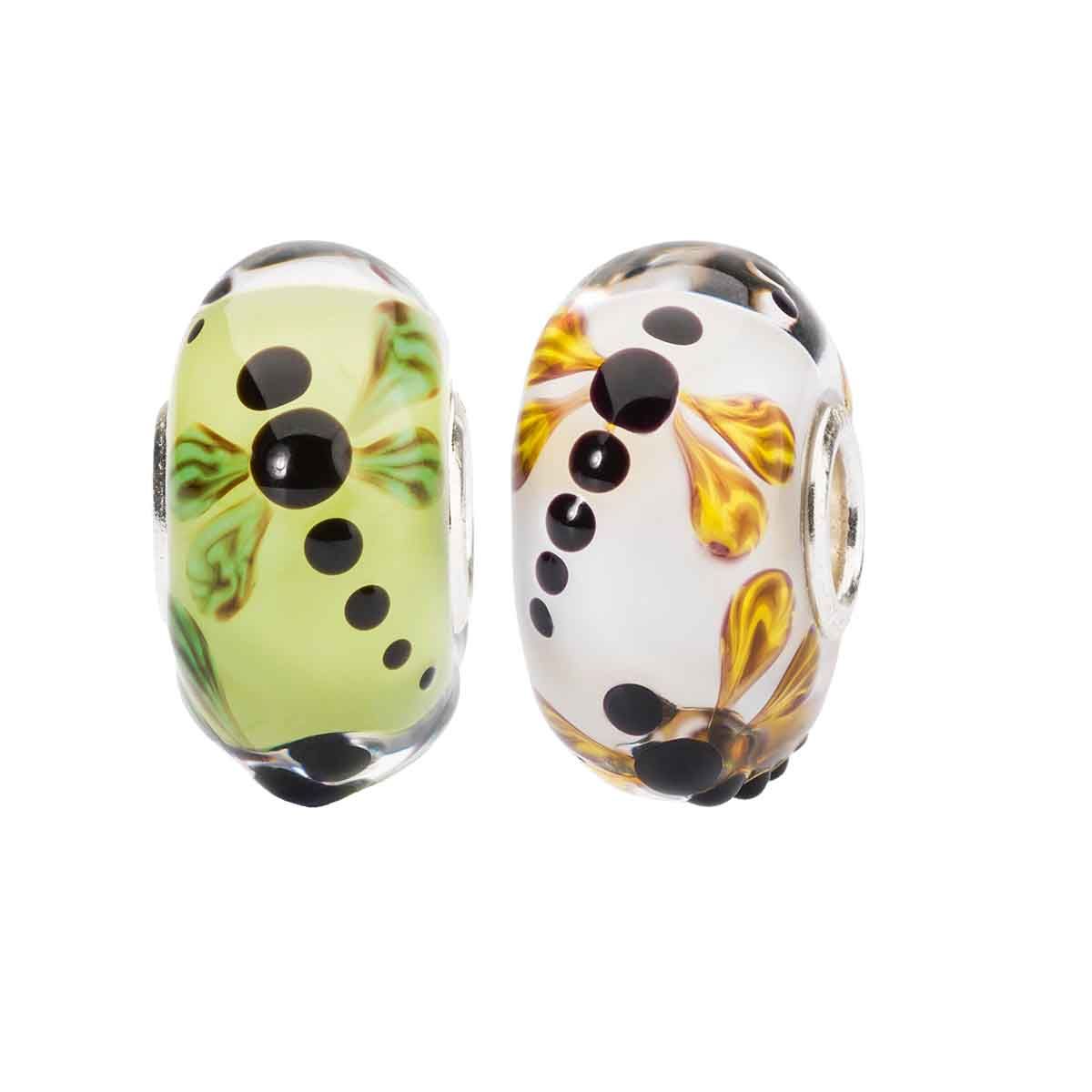 Dragonfly Trollbeads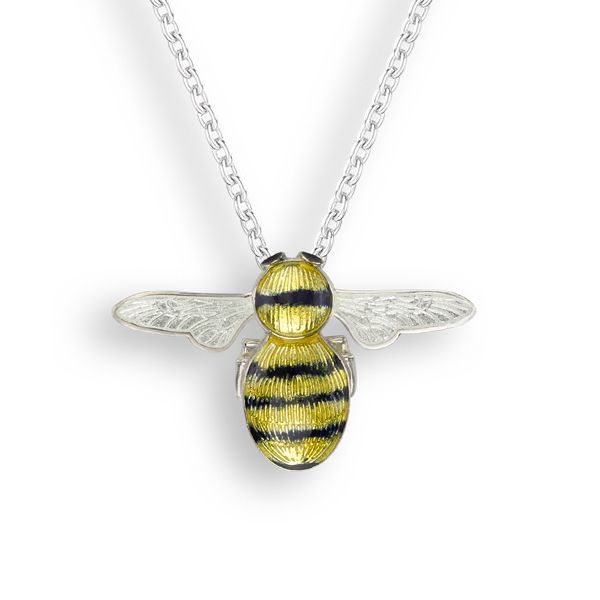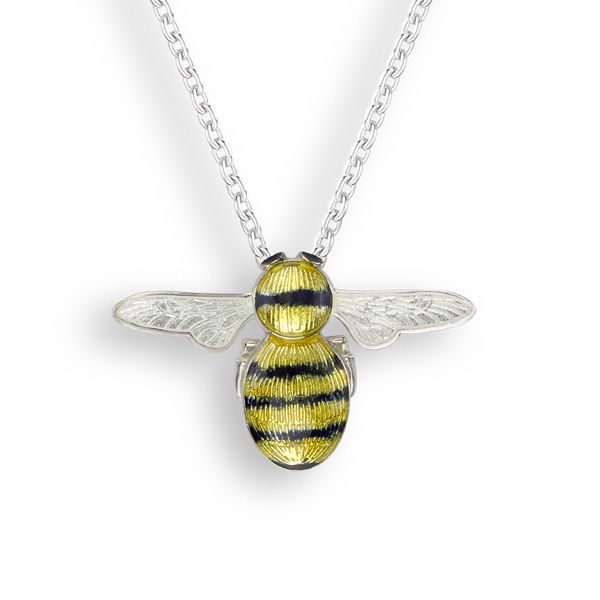 Black and yellow enamelled silver bee pendant on necklet
Dragonflies have long been admired by jewellers because of their distinctive silhouette and dainty netlike wings. In the Art Nouveau period, jeweller Rene Lalique inspired by these wonderful insects used an important enamelling technique called Plique- a- jour. The enamel is placed between the gaps in an unbacked metal framework so the light shines through, rather like a stained glass window and perfect to create an insect's wing!
Troll beads have also launched the Nature Art Collection. Again, the vibrancy and colour of these glass beads is amazing. The glass dragonfly beads priced individually at £30.
Butterflies are always too fascinating to ignore and have also been a popular subject for jewellery because of their physical and spiritual quality. The metamorphosis of a butterfly's life cycle led some ancient cultures to believe that butterflies flying free after their previous earthbound existence symbolise the soul. However, I think they probably attract more attention because they are so vividly coloured.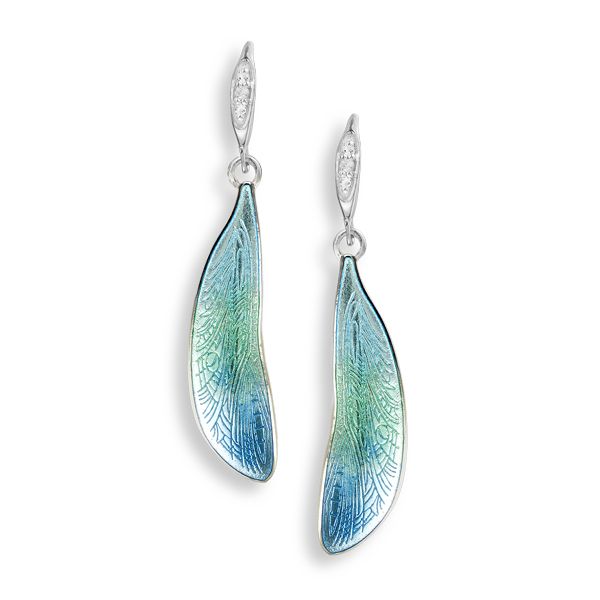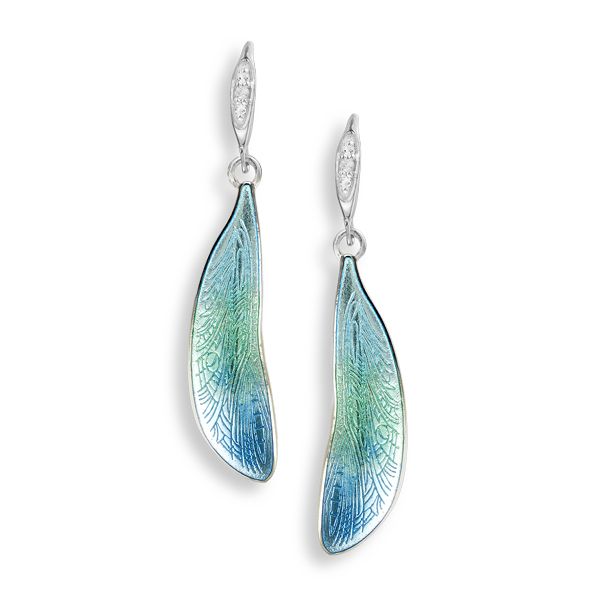 Silver blue enamel dragonfly wing earrings with white sapphires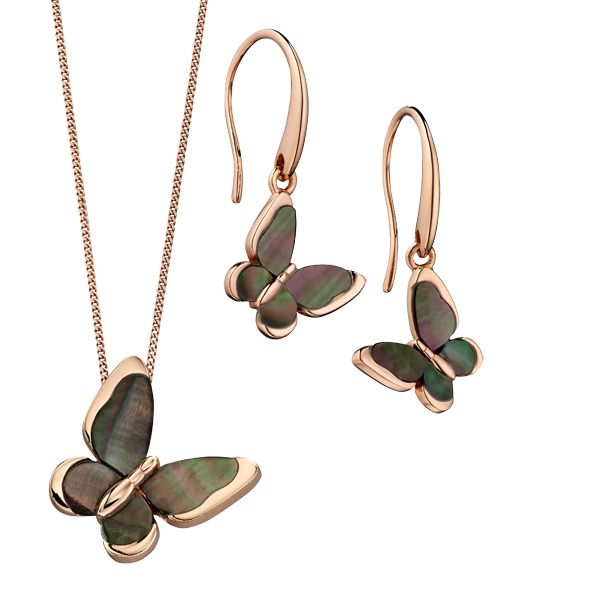 Silver and rose plated mother of pearl butterfly pendant & earrings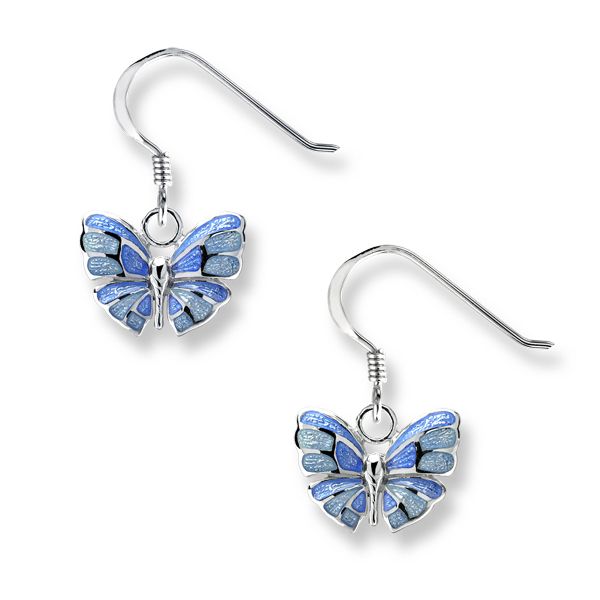 Silver blue enamel butterfly drop earrings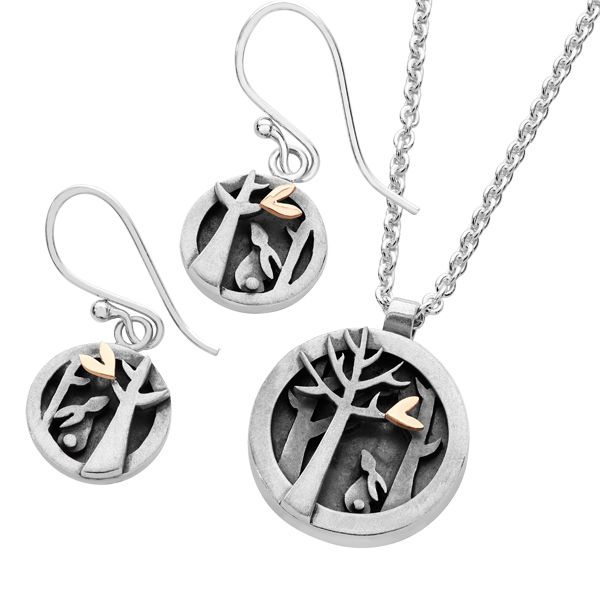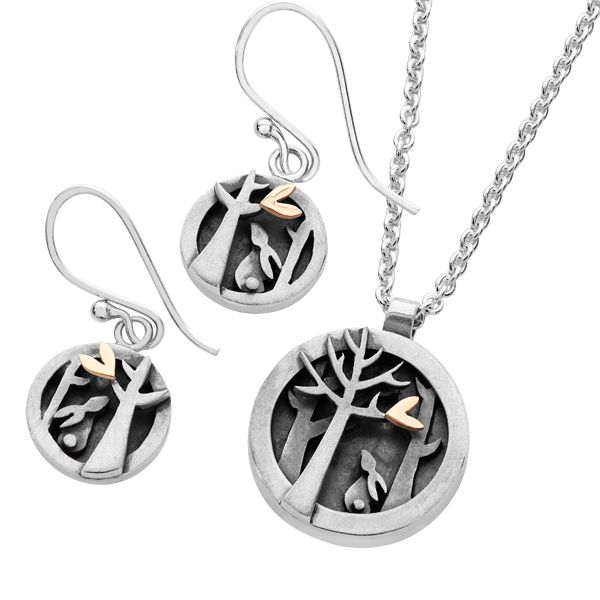 Silver & 9ct gold Woodlands earrings and pendant