Linda, who wears her heart on her sleeve, is inspired by nature and the beautiful countryside where she lives. All this imagination is captured within her work and I managed to catch up with her earlier this year to see her new designs for the year ahead.
I was particularly taken with Linda's new collection Into the Woods so I asked her what gave her the ideas. Linda explained that "I took the contours of the lifelines in a tree as inspiration, hence the layers of rings as background to the design"
I think that Into the Woods is very clever design as it creates an almost three dimensional feel by layering. Another good example of this is this technique can be seen in the delightful pendant from the Woodland collection and features a little hare and a tiny gold heart.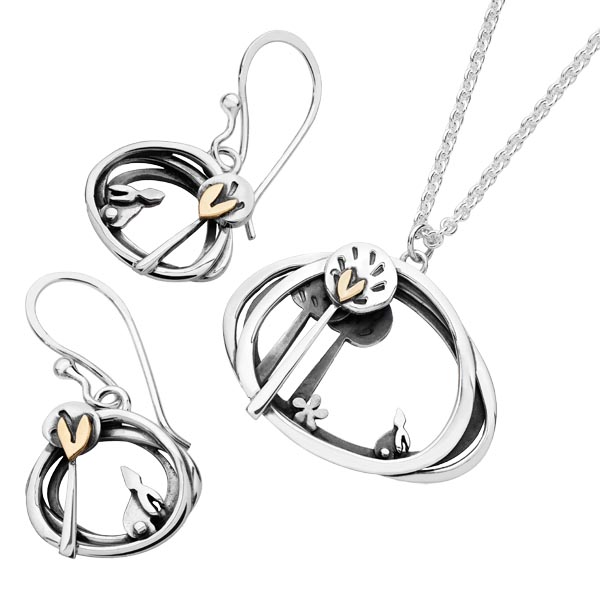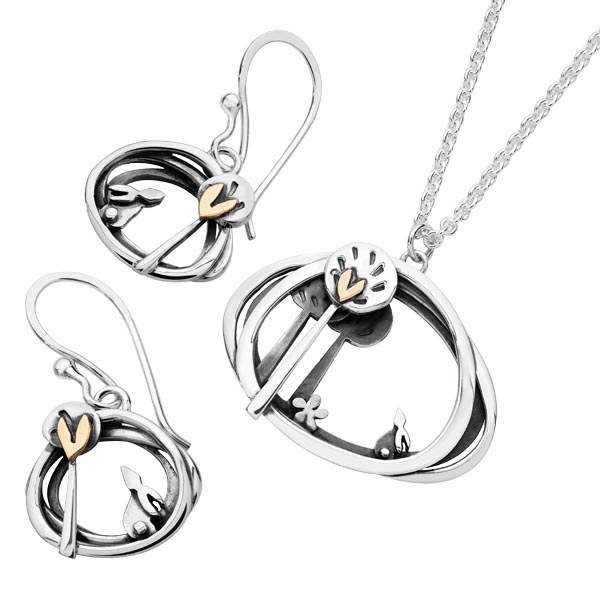 Into the Woods collection earrings & pendant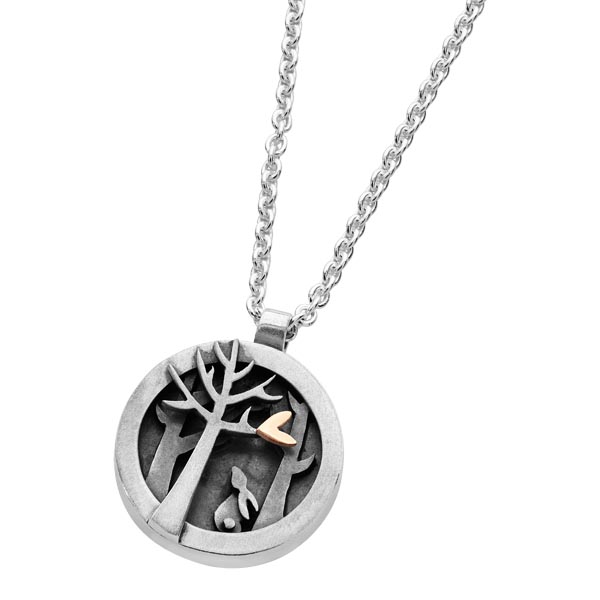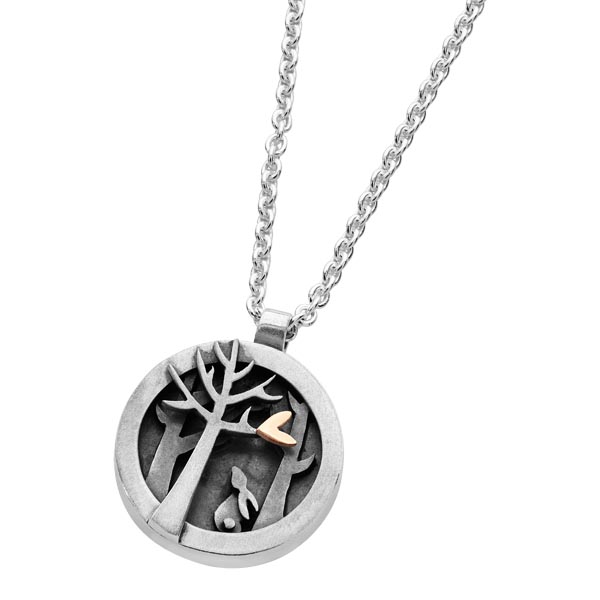 Woodland Collection pendant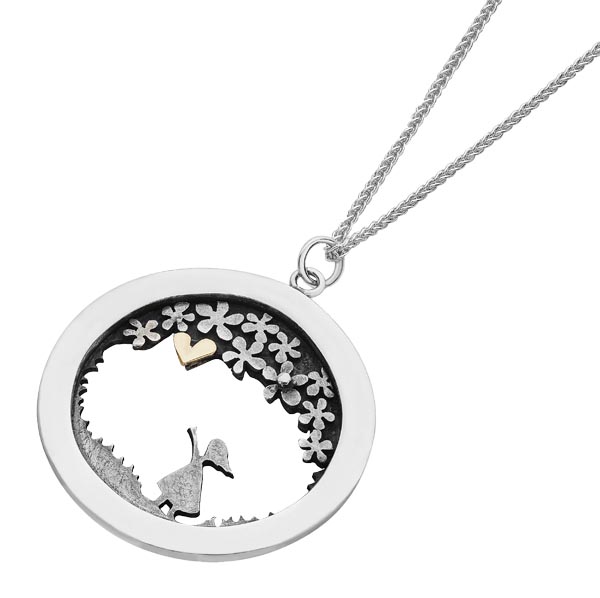 Meadow Collection pendant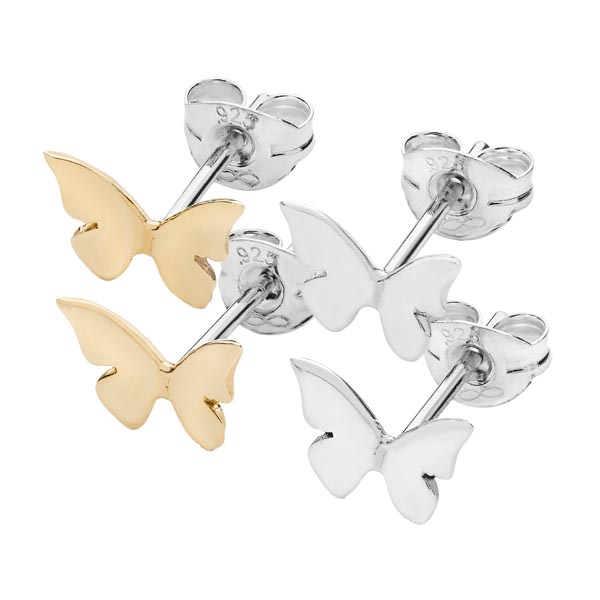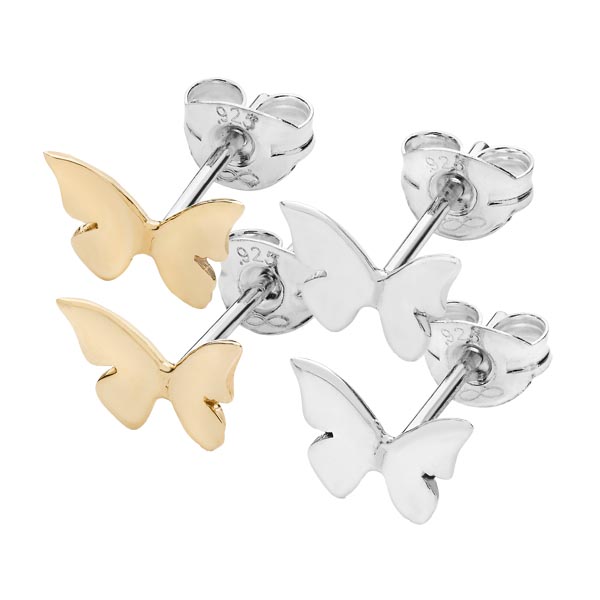 Butterfly & Moon collection stud earrings Silver & 9ct gold
Lockdown has affected so many of us and when speaking on the phone only the other day Linda explained that "one of the positives is that it has brought more time back into our lives. Enjoying precious moments with our teenagers and being lucky enough to live in a rural location has actually been a breath of fresh air for family life and creativity. After the past few months of long walks, reflective thoughts and missing the physical contact with loved ones has inspired a new autumn collection currently being worked on."
Jewellery that has sentimental meaning and tells a story is woven throughout Linda's work. So, I asked Linda to share with us some of her initial ideas from a drawing into a piece of jewellery. There are lots of hearts running through the collections – The Forever Collection features solid chunky hearts with decorative detail including tiny flowers.
The Butterfly Moon and Moondance collections are both inspired by romantic winter evenings by the light of the moon.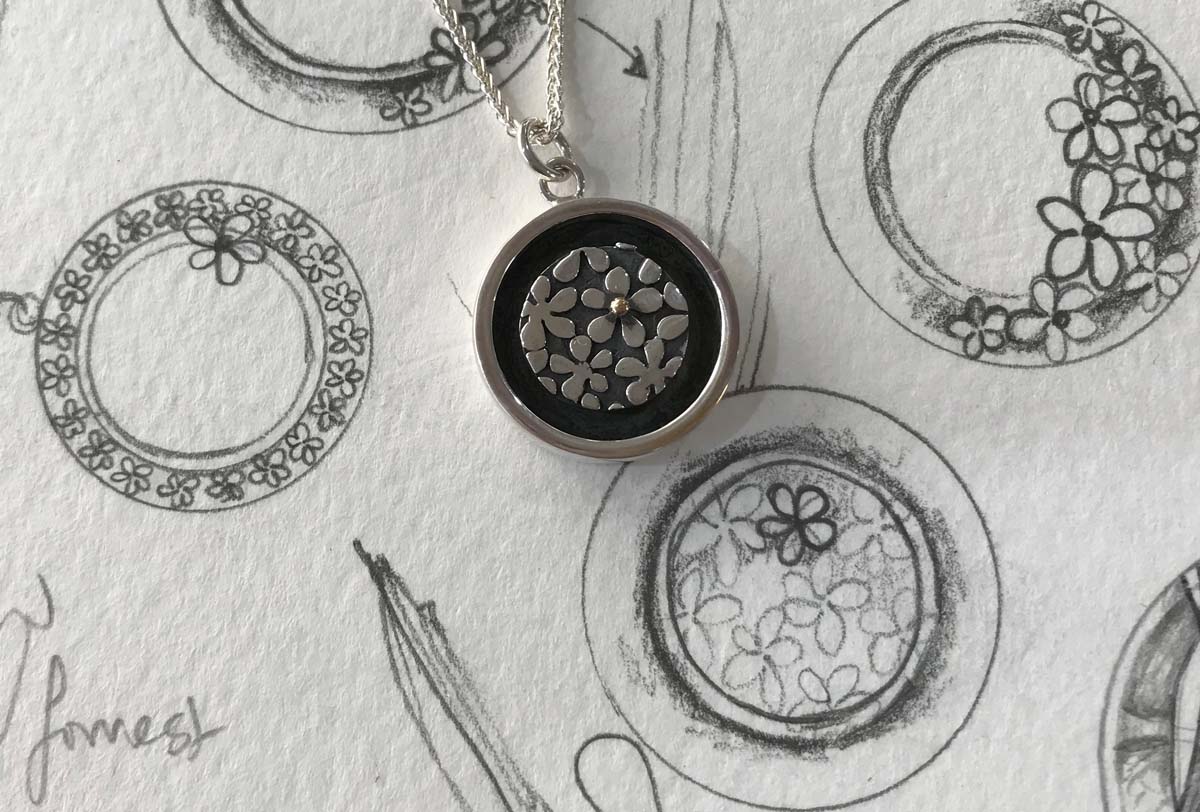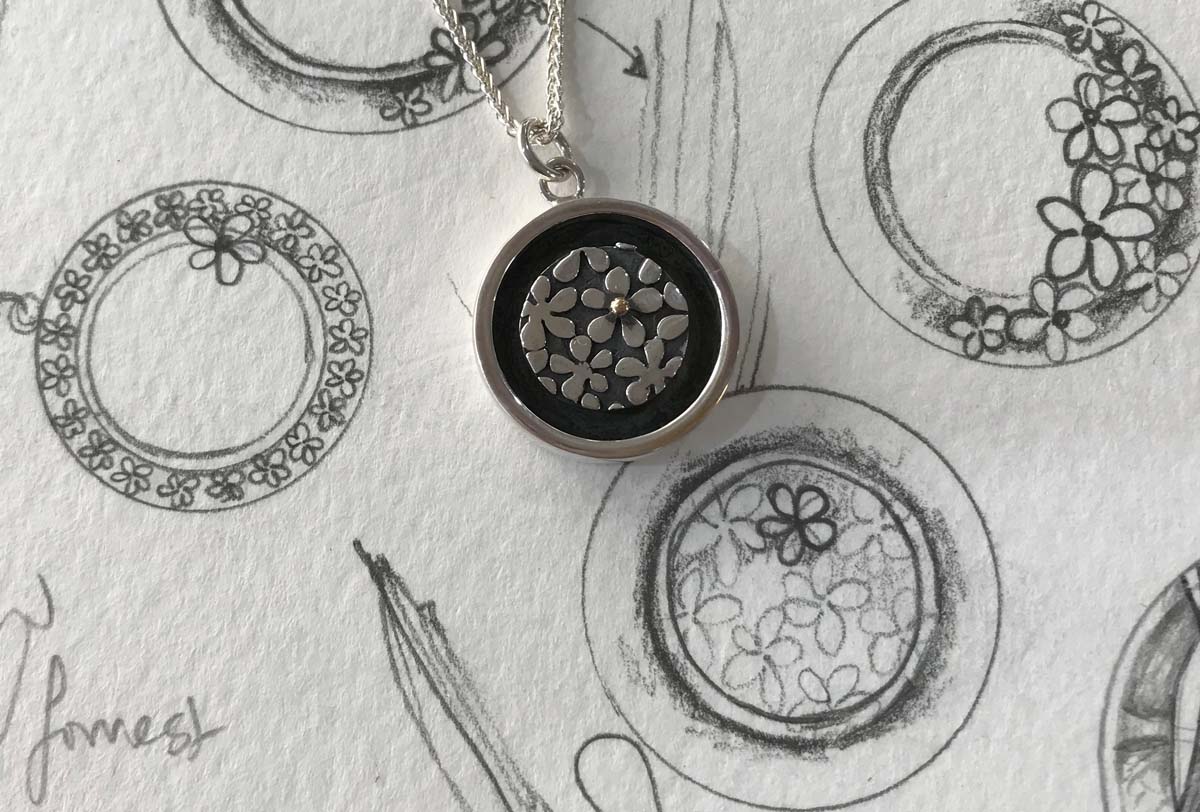 Linda's working drawing for the Cherish Collection pendant £148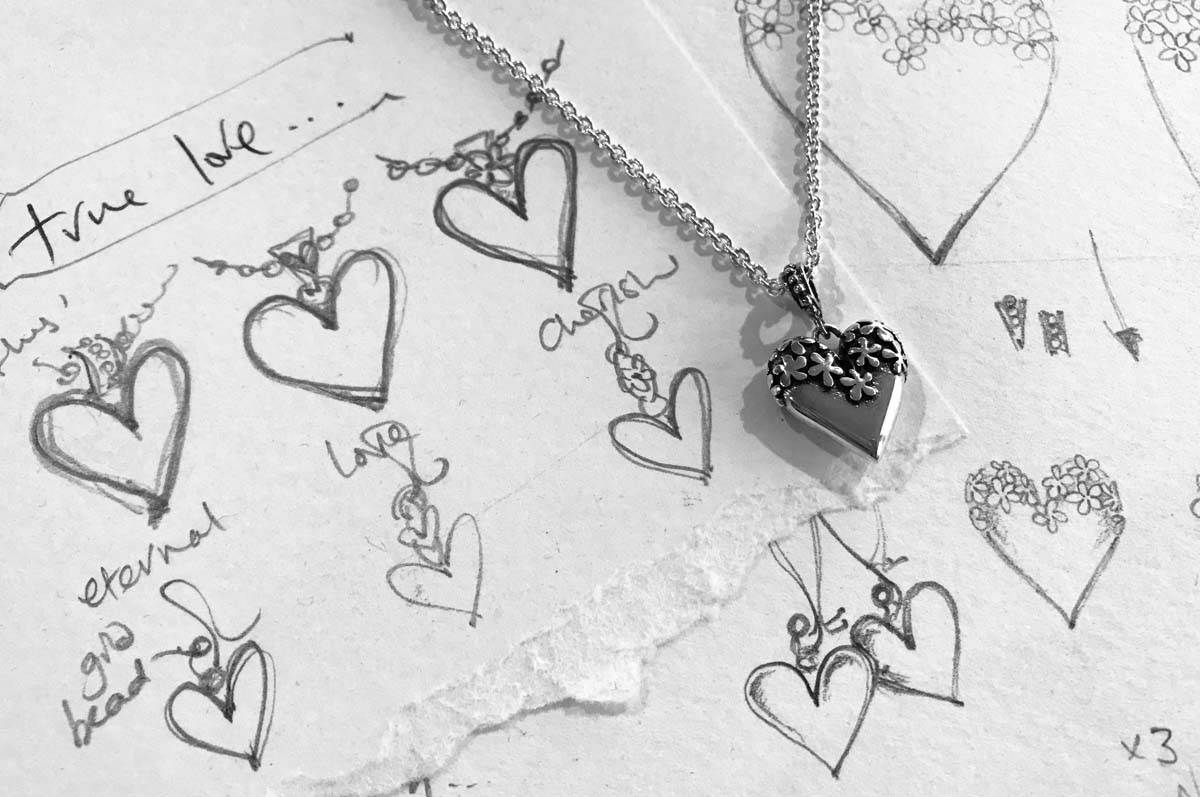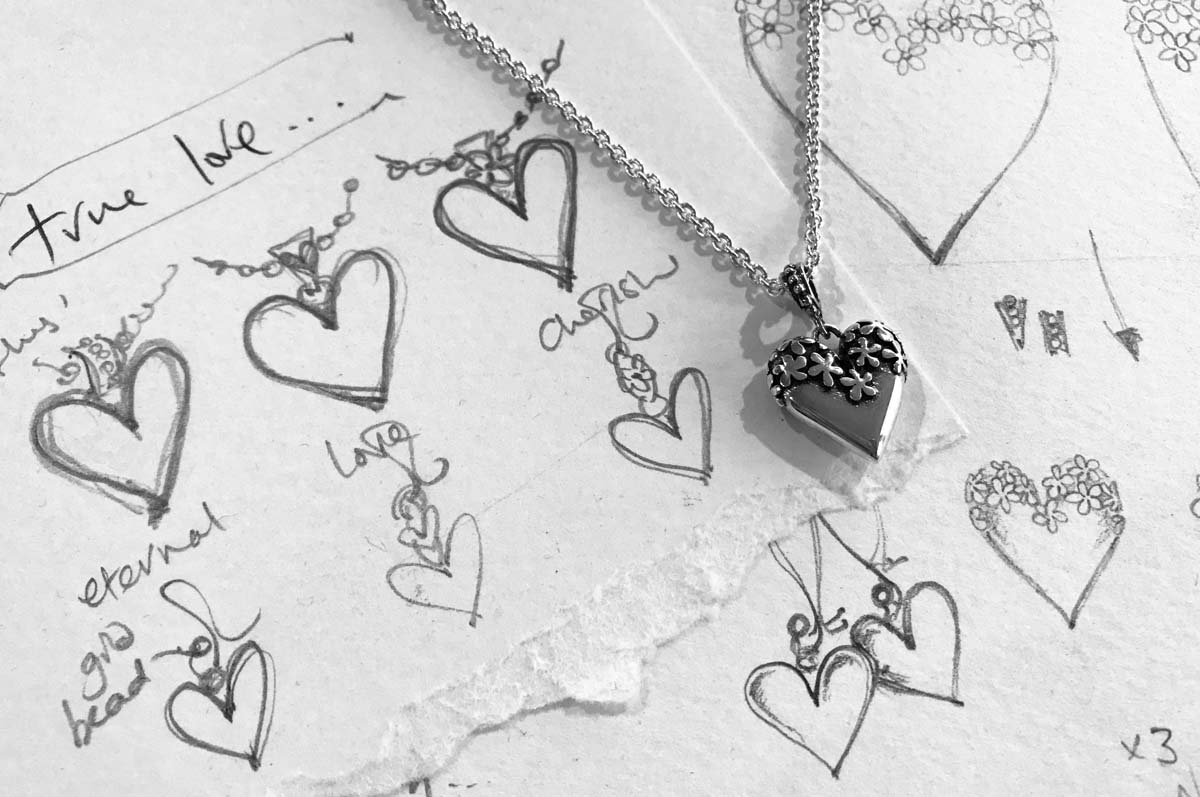 Linda's working drawings Forever collection pendant £143
The Moondance collection is a particular favourite of Linda's as it was created to celebrate their 20th year in business and still remains very special to both her and husband Matt.  You may notice the two little birds that look up at the little gold moon framed by a ring of hearts.
Butterfly Moon is a later collection and also inspired by moonlit walks.  The tiny butterfly earrings in silver and also 9ct gold are super sweet!
Linda's ideas are initially drawn in pencil as you can see from the early sketches for the Cherish Collection. This time the inspiration is flowers…..
Linda hopes her pieces of jewellery gives the wearer a message and a treasure to last a lifetime