Hearts are still an eternal favourite and given in the right way can say more than words ever can.  A new piece for this season is the delicate yellow gold filigree heart pendant which has a touch of white gold which I think offsets it beautifully.
This brushed silver and gold plated double heart pendant with matching earrings remains a great favourite and is still as attractive as the day it was designed.
These stacking rings are a slim width so there is room enough to fit all three on one finger.  These look effective in the three different colours and you can choose from the beaded version or diamond set.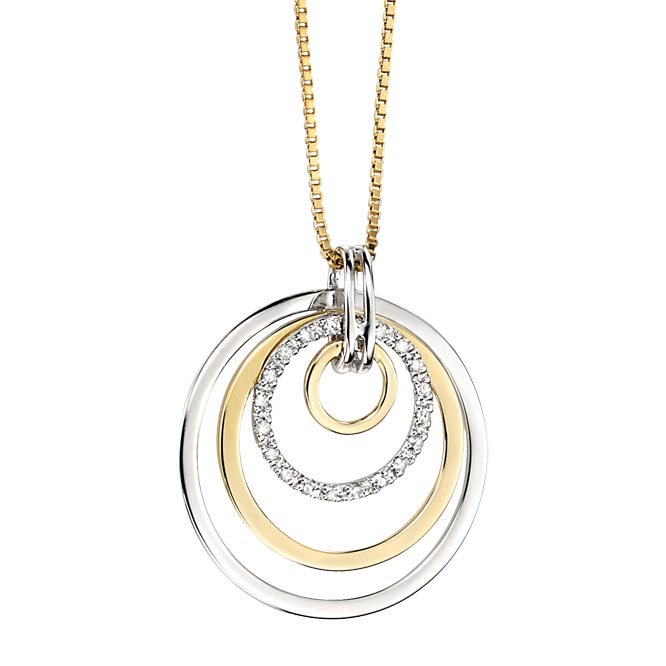 9ct bicolour gold diamond set circle pendant with chain £535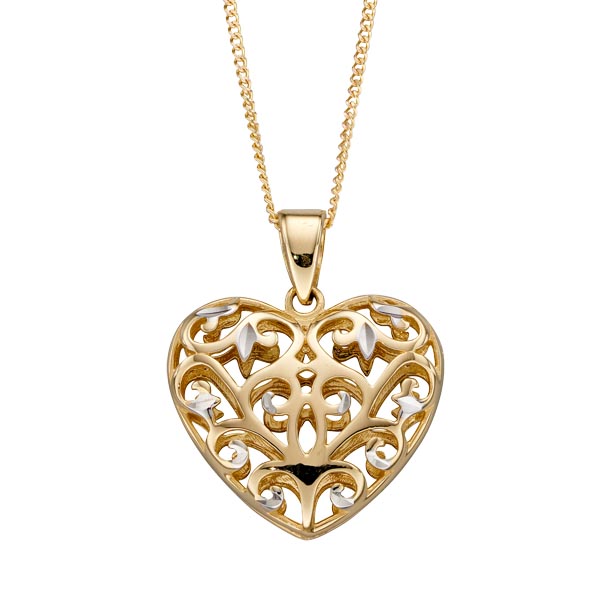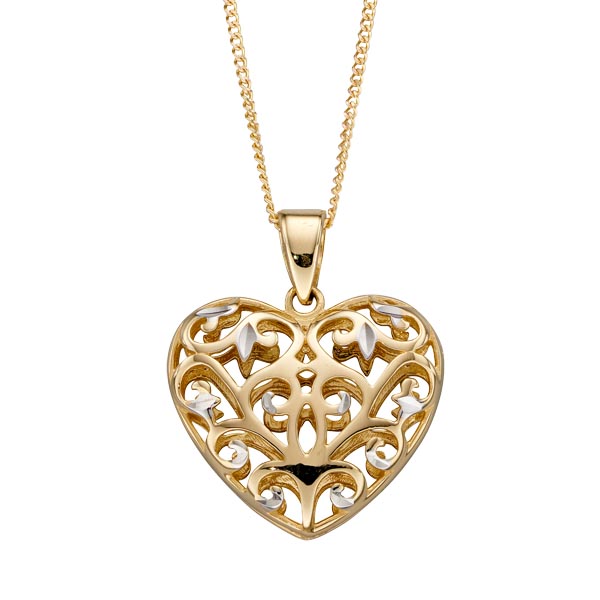 9ct yellow & white gold filigree heart pendant on a necklet £310 our ref 99864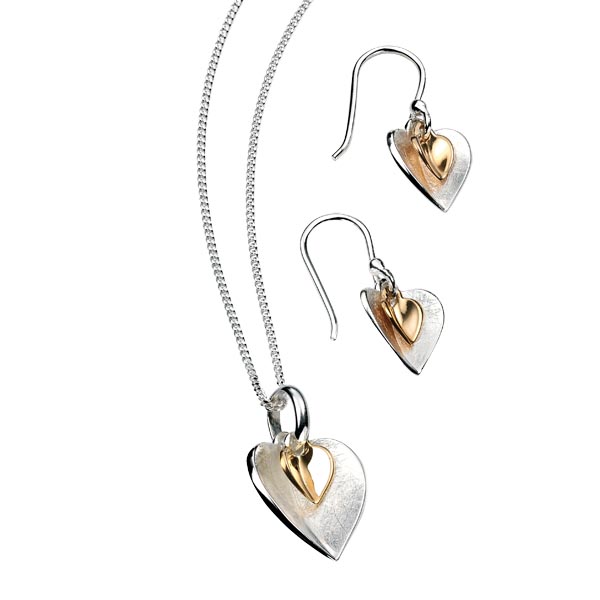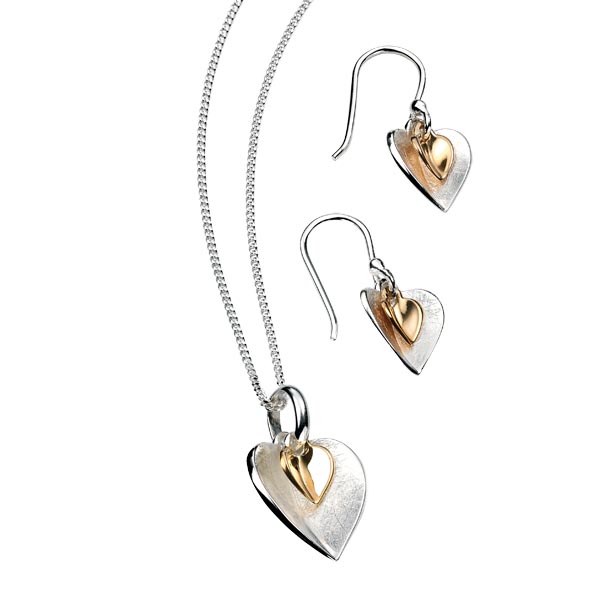 Silver & gold plate double heart pendant on a necklet £44 & earrings £32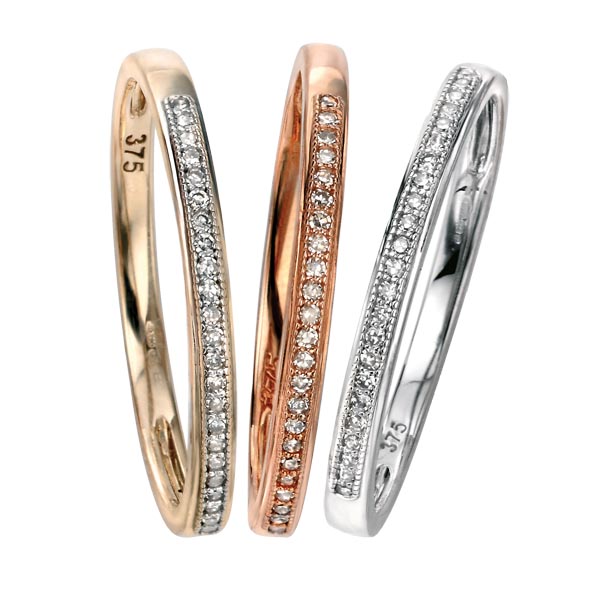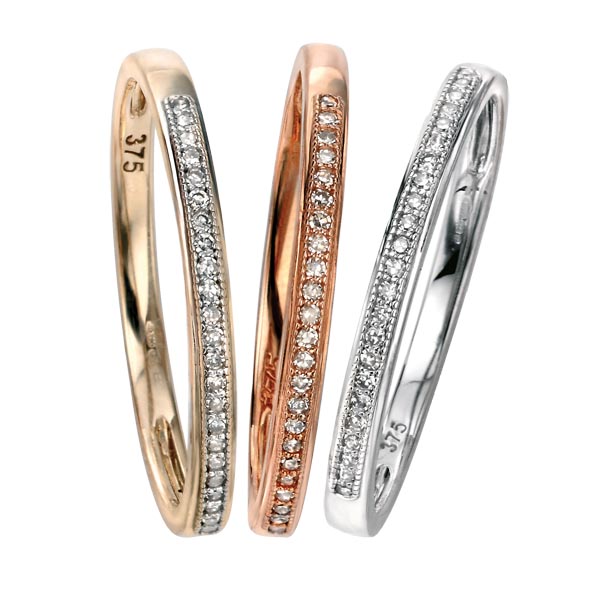 9ct yellow rose & white gold diamond set stacking rings £265
If you have ever wondered about the rose coloured gold and how does it get to be that colour. Well, gold's natural colour is yellow and rose gold gets it gorgeous pink shade from a larger proportion of copper alloy being added to the mix.
The advantage of wearing mixed metals is that they are flattering to all skin tones. The three colours interlaced in the circular pendant and drop earring set are very effective.
A new design is this intricate yellow gold feather pendant which is enhanced by touches of white gold.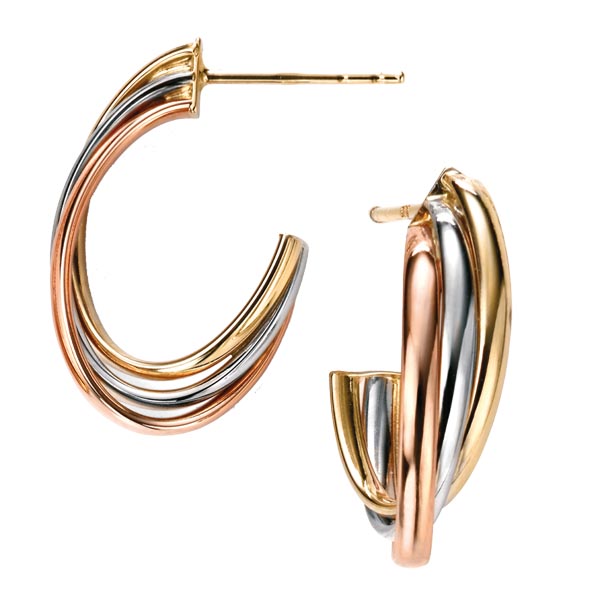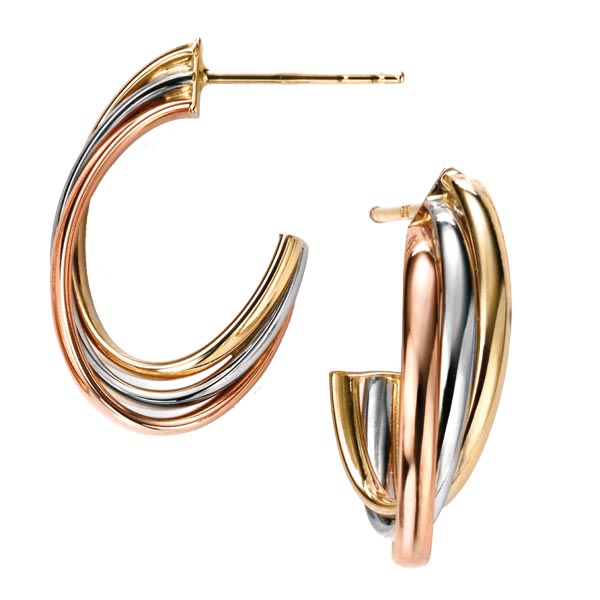 9ct Russian wedding ring style earrings £199 our ref 97618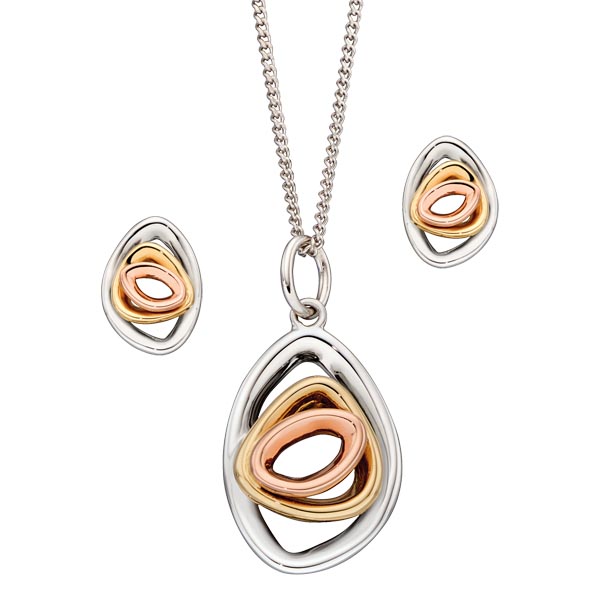 9ct tri colour gold organic circle pendant on a chain £295 & earrings £120 Our Ref 97633 & 97623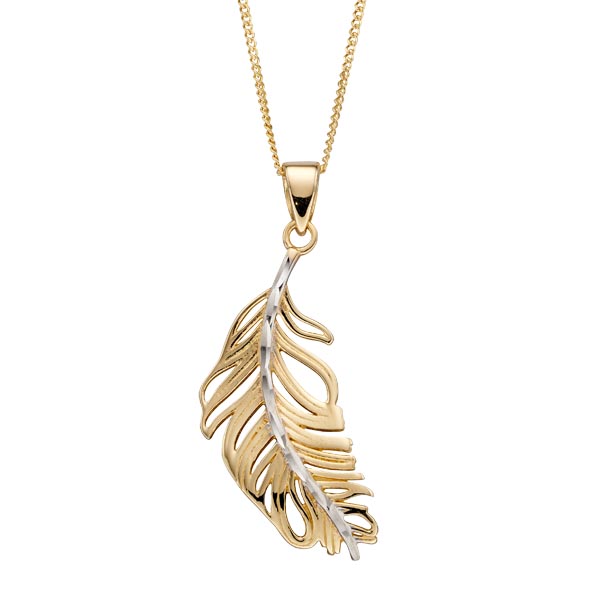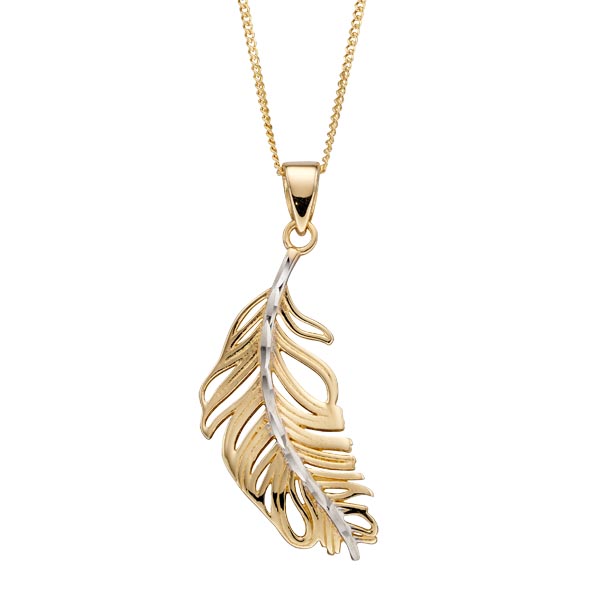 9ct yellow & white gold feather pendant on necklet £245 our ref 99865 on 99422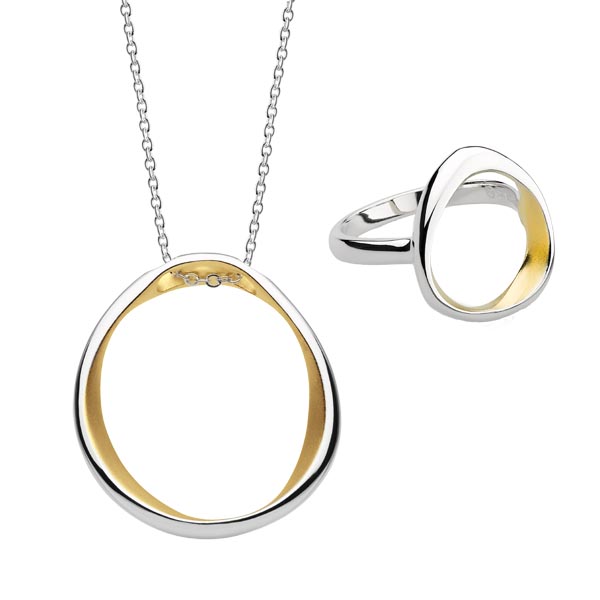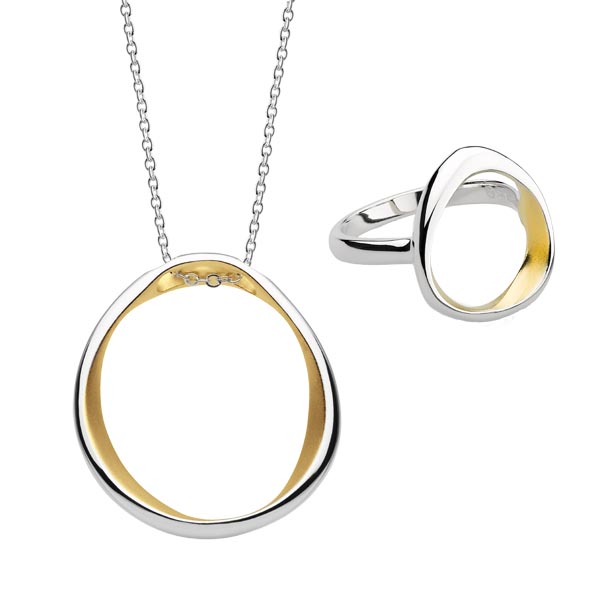 Shore collection silver pendant with chain £85 and ring £65
Part of British designer Kit Heath's Shore collection includes a beautiful pendant sandblasted 18ct gold plate against polished silver. It is a very fluid piece and attention to detail from every curve!
Like all the other pieces I have mentioned these ever popular classic and versatile two tone bracelets can be confidently worn alongside other items from your jewellery box.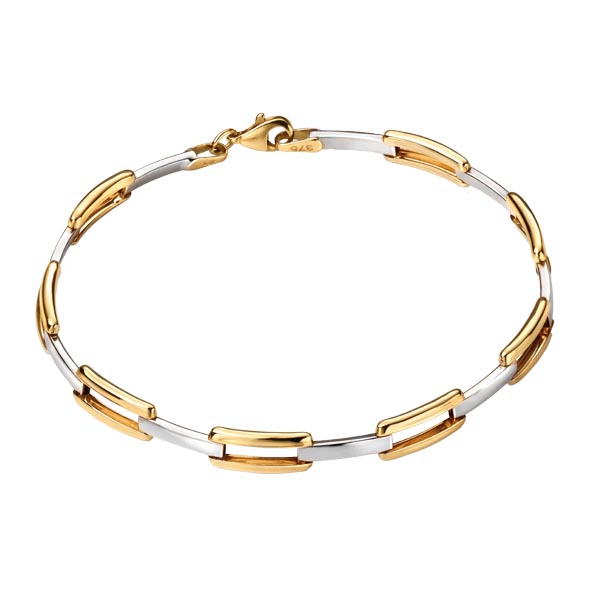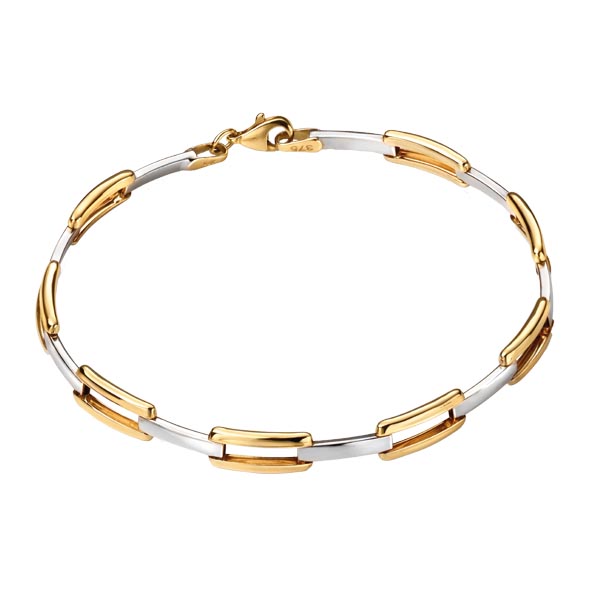 9ct yellow & white gold oblong link bracelet £430 our ref 98533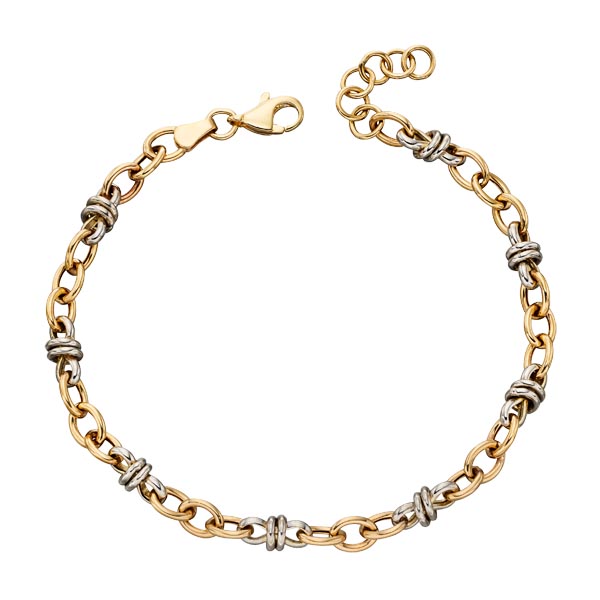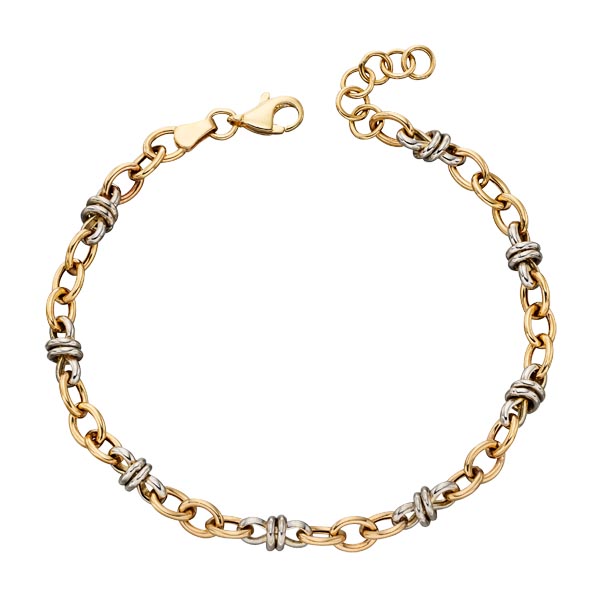 9ct bicolour knot & link bracelet £395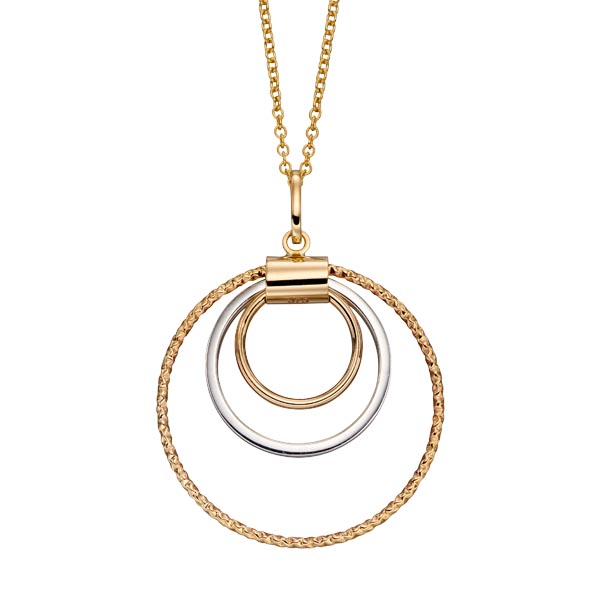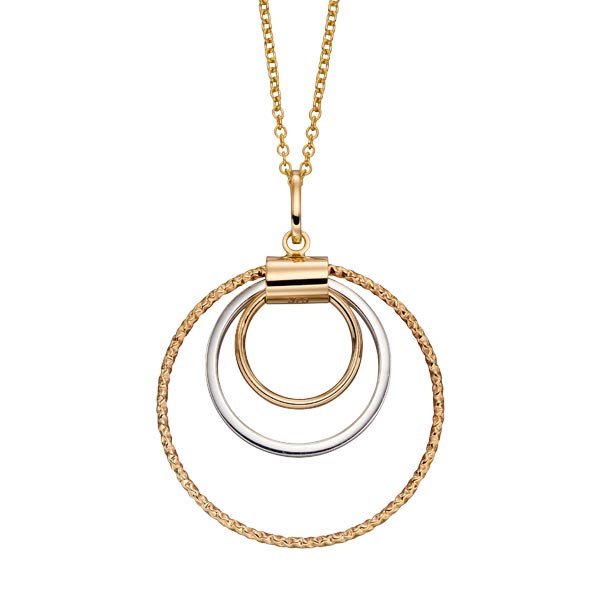 9ct yellow & white gold triple circle pendant on chain £215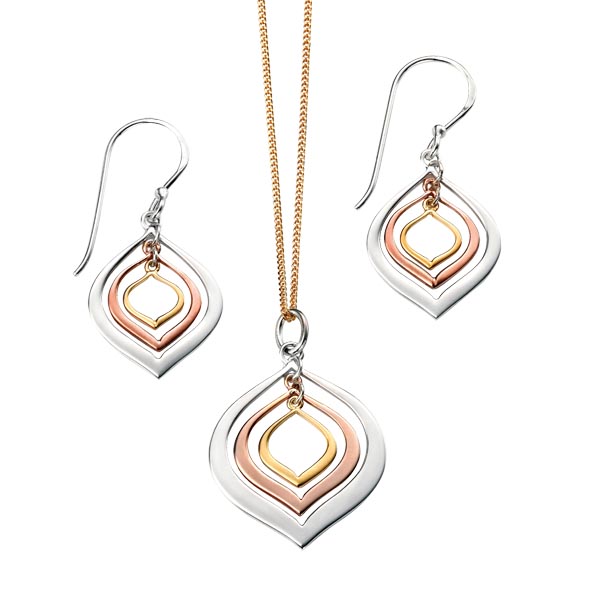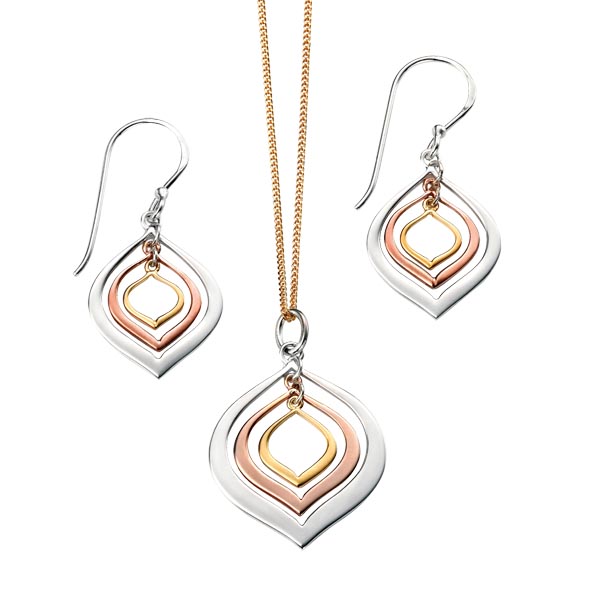 Silver multi gold plated open drop pendant on necklet £58 & drop earrings £52