In India where diamonds were first discovered, the diamond was valued even more for its magic than its great beauty as it was thought to protect from snakes, fire, poison and illness.
Diamonds were first cut to improve their look in the 13th century.  Prior to that the rough edges of the diamond crystals were simply smoothed down and the flat surfaces polished.  It was not until 1919 that the brilliant cut diamond was introduced. With its 58 facets it showed off the diamonds true potential, unlocking its hidden fire and brilliance.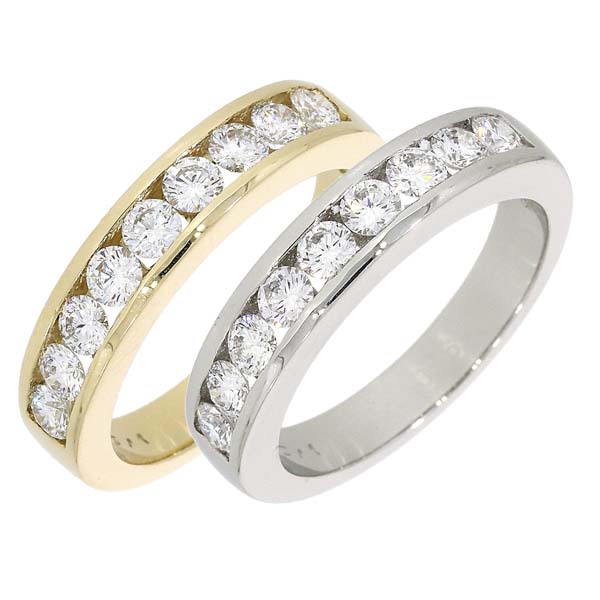 18ct Channel set diamond half eternity rings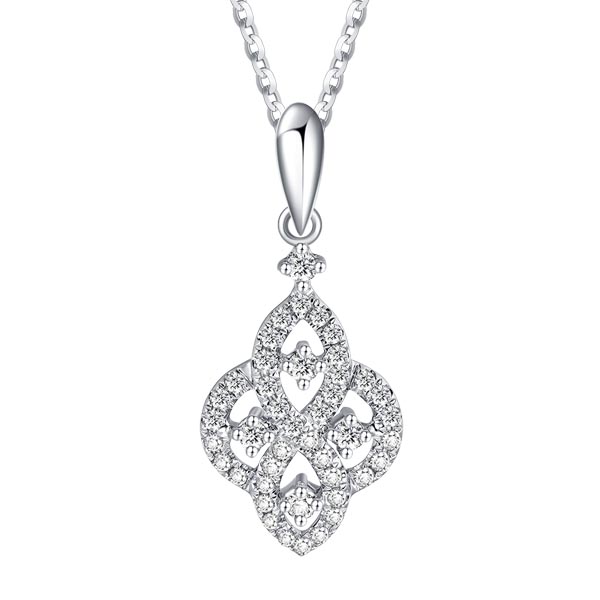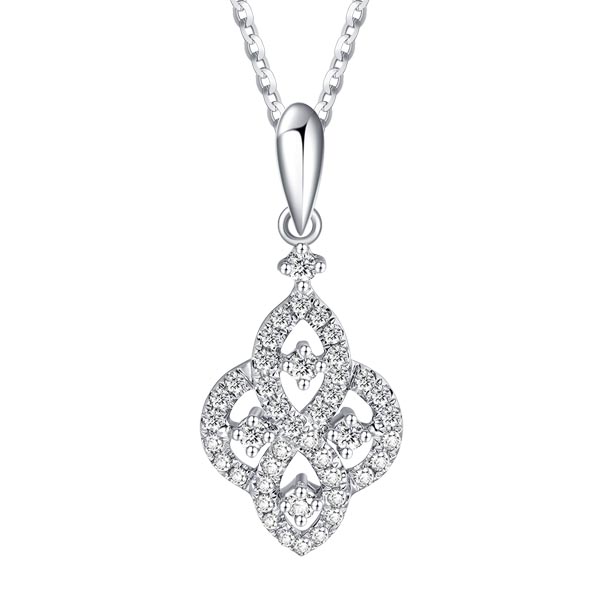 18ct gold diamond lozenge pendant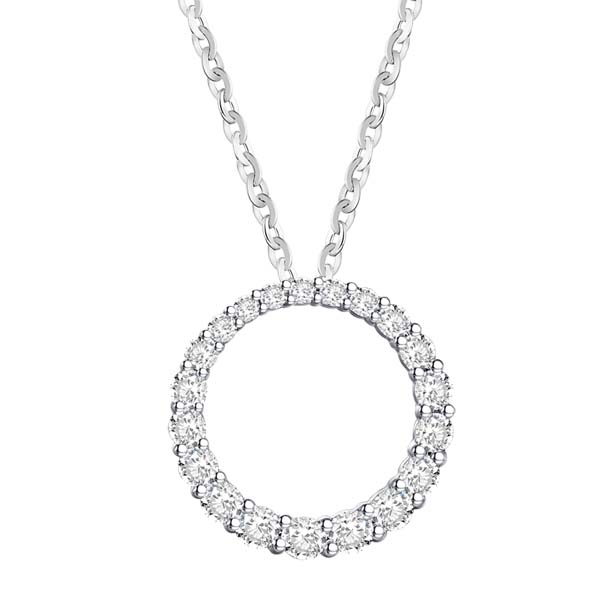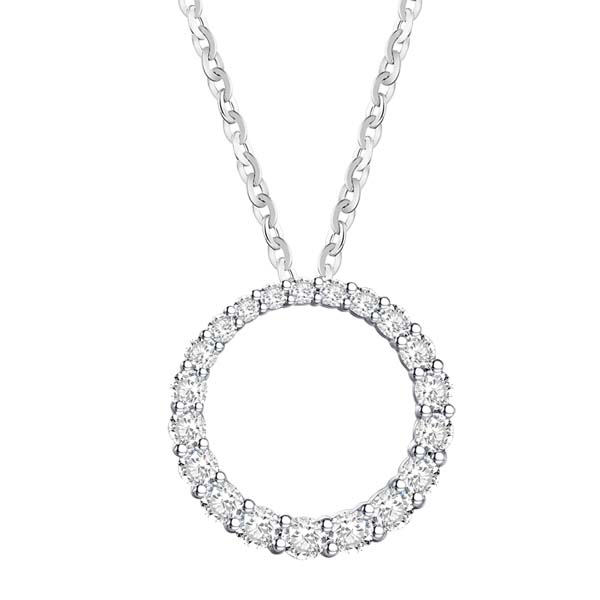 18ct gold circular diamond pendant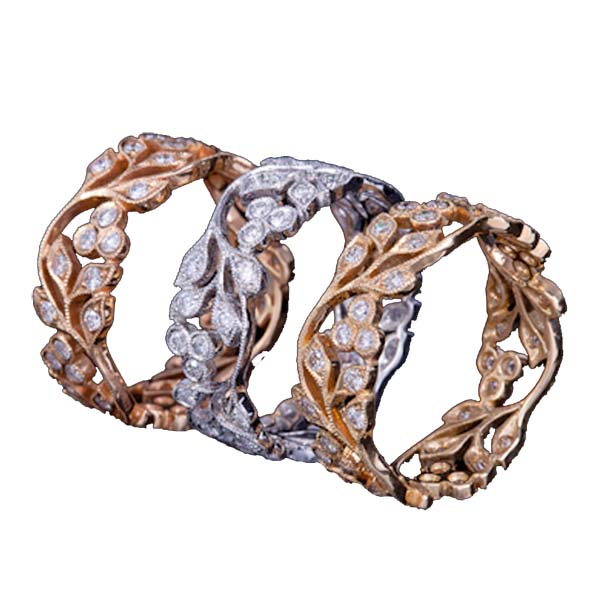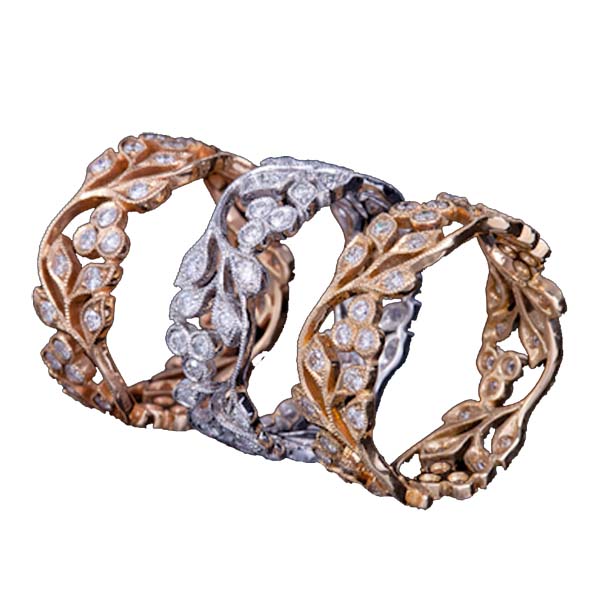 Luke Stockley floral rings
These modern cutting and polishing techniques have quite literally liberated the diamond.  Jewellery designers love working with these stones and create simply breath taking pieces. We love the fluidity of this diamond bubble ring inspired by waterfalls or the intricate and delicate floral ring where the London designer Luke Stockley sets these tiny bright gems into a stunning piece of jewellery.
A row of diamonds really does have that WOW factor and this can be said of a sparkling diamond line bracelet. In the U.S.A. diamond bracelets are a popular anniversary gift and are referred to as 'marriage stripes' but as there is no indication of which anniversary it applies to, so why wait….
I'm envious of all those born in April because you have an excuse for diamonds every year as it is your birthstone.   For all who are celebrating a sixtieth wedding anniversary it's got to be a diamond,  personally I'm not waiting that long and like many independently minded women if I find a piece that "just sings to me" I buy it.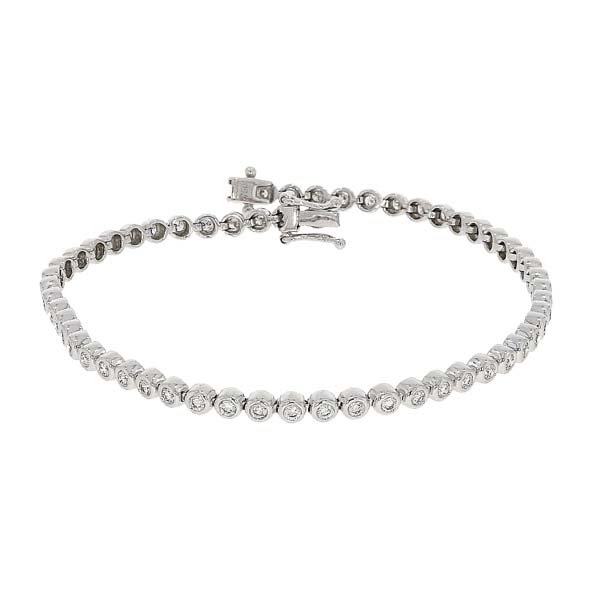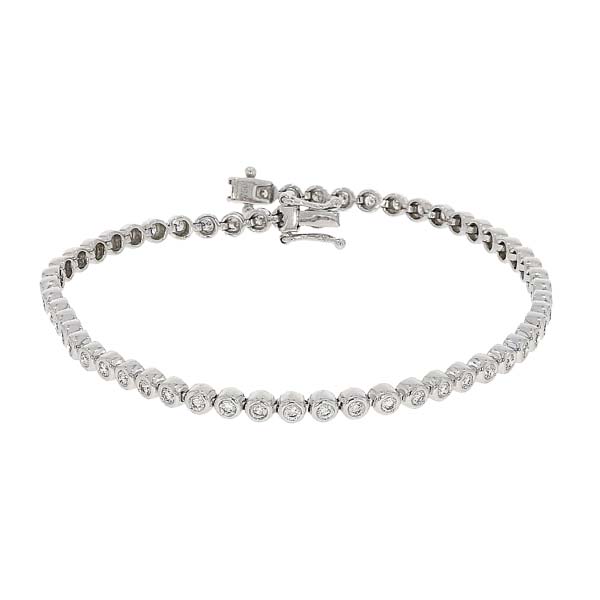 18ct white gold 57 stone diamond rub over set line bracelet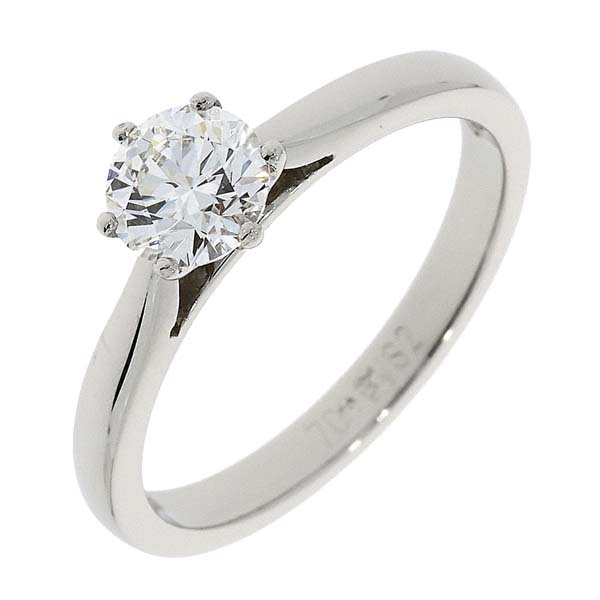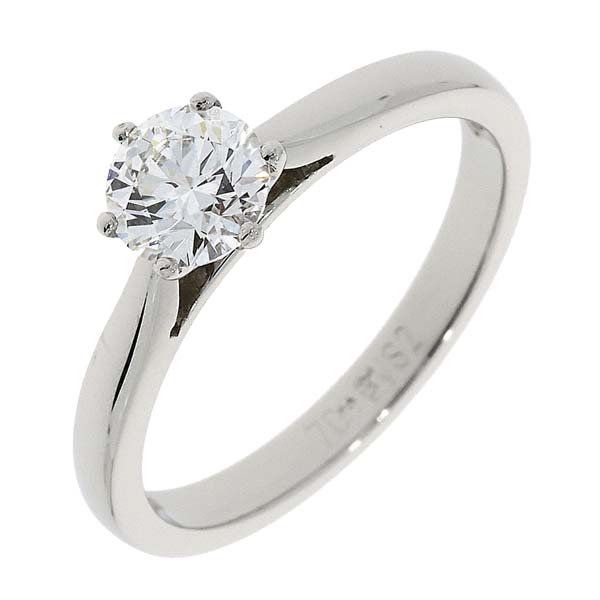 Platinum Single Stone certificated diamond ring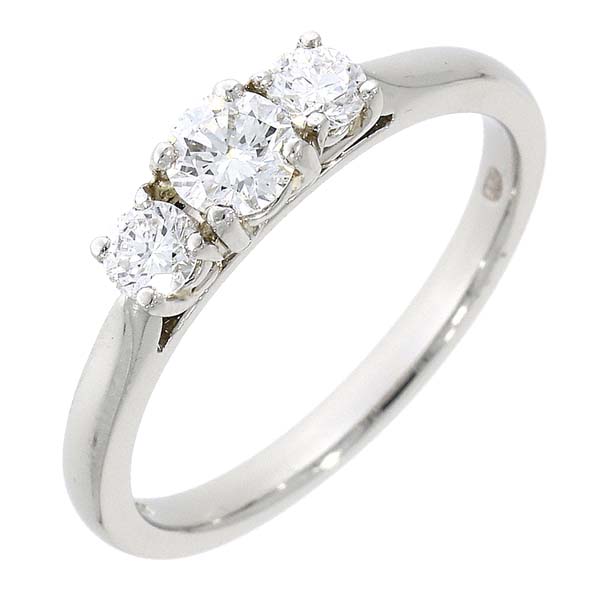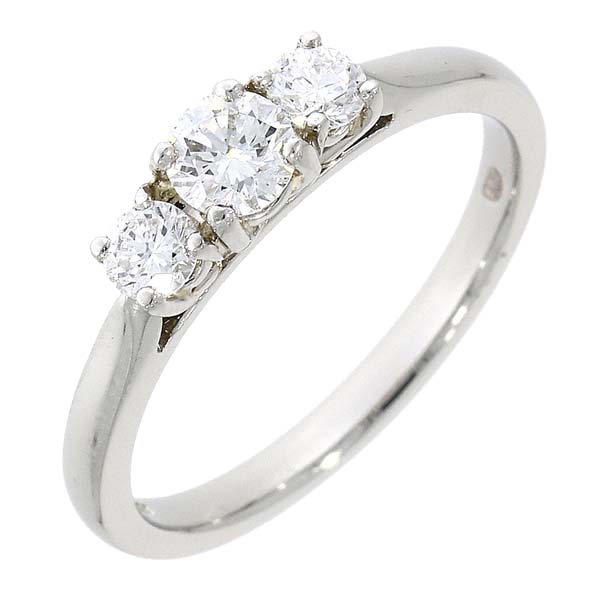 Platinum 3 stone diamond ring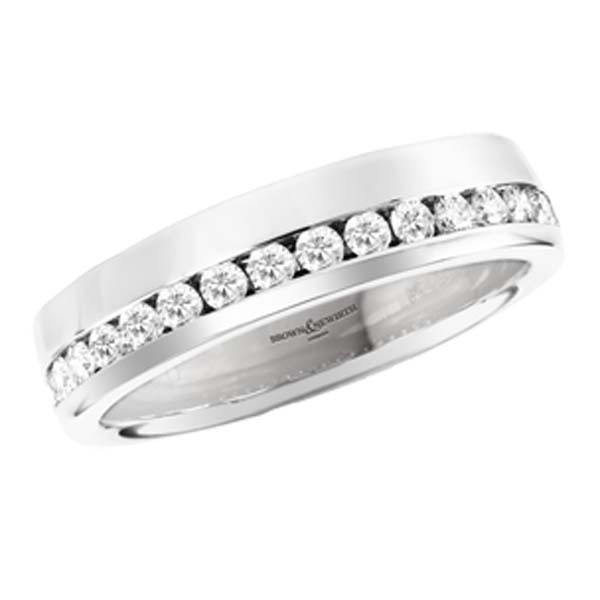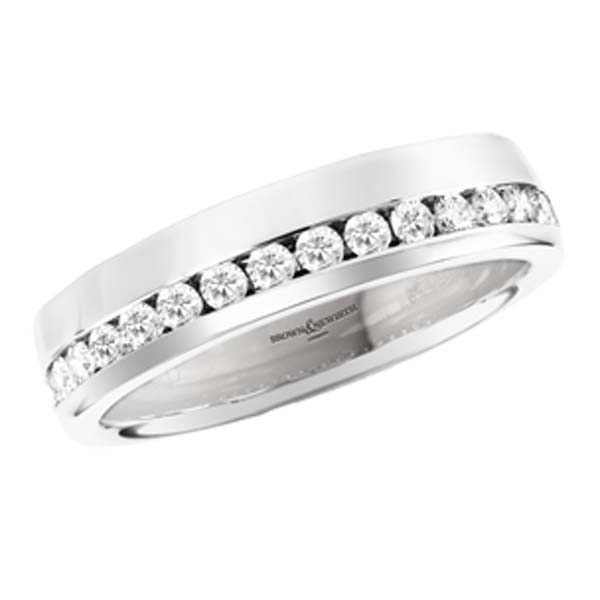 Platinum diamond half set wedding band
But we shouldn't need an excuse as the simplest of diamond jewellery given with meaning will always be a precious gift. The diamond still remains the gem that every woman wants and is indeed a 'girl's best friend'
We are often asked if 'Gin' is good for cleaning diamonds.  Personally, I'd rather drink gin than clean with it! But, its high level of alcohol may remove some of the grease and bacteria but often rings in particular still look cloudy and dull. Jewellery can benefit from a professional clean in an ultrasonic bath and together with a polish we can bring your jewellery back to life and looking good as new!
When it comes to buying diamond jewellery we have a free booklet which will help you understand the intricacies so do pop in and ask for one or speak to one of our team who will be happy to explain.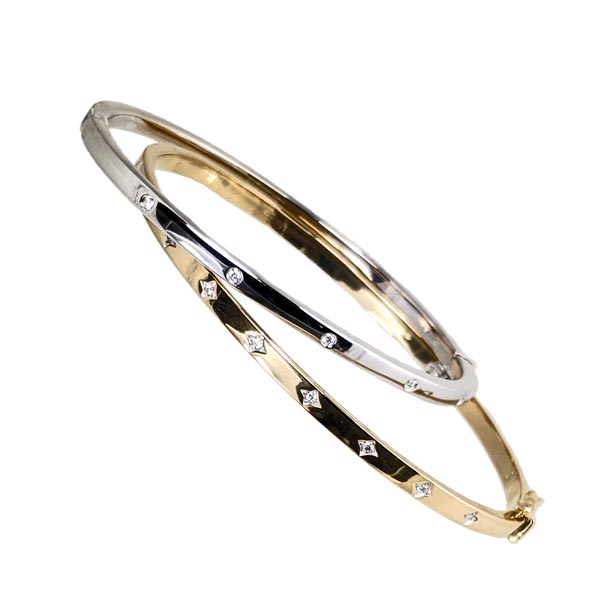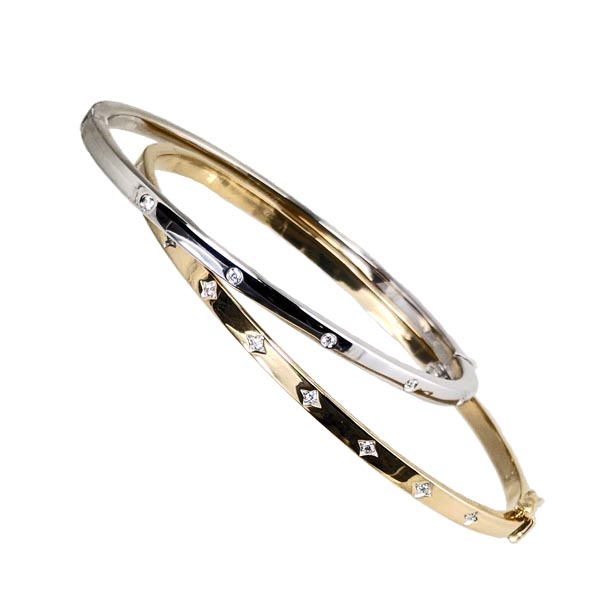 9ct diamond set bangles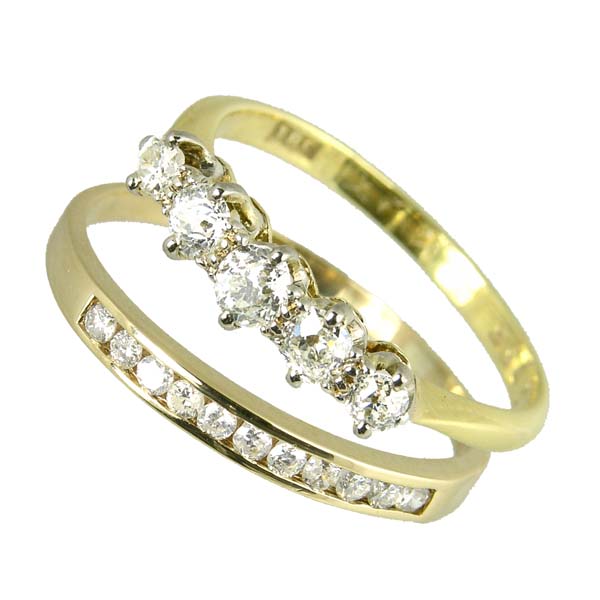 Pre loved 9ct diamond half eternity rings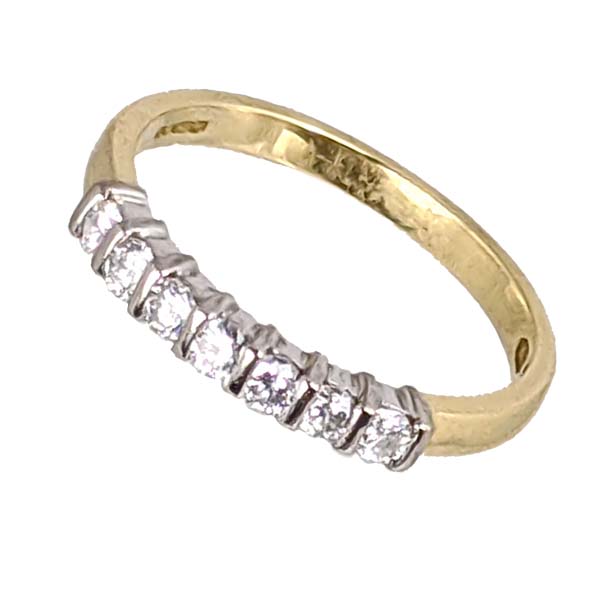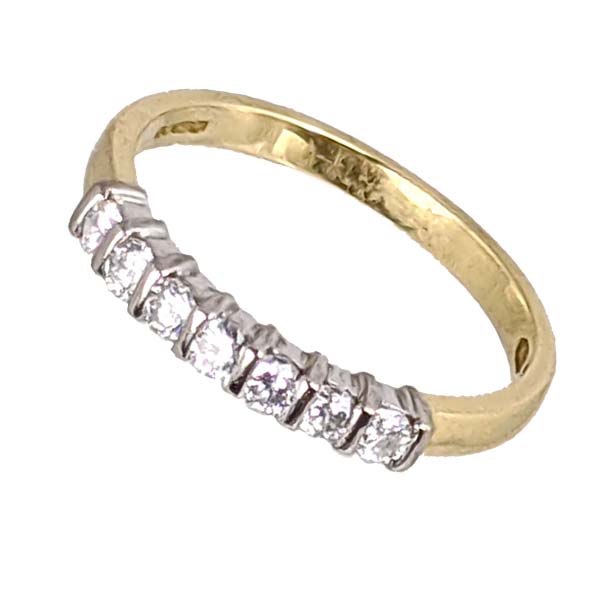 Pre loved18ct diamond half eternity ring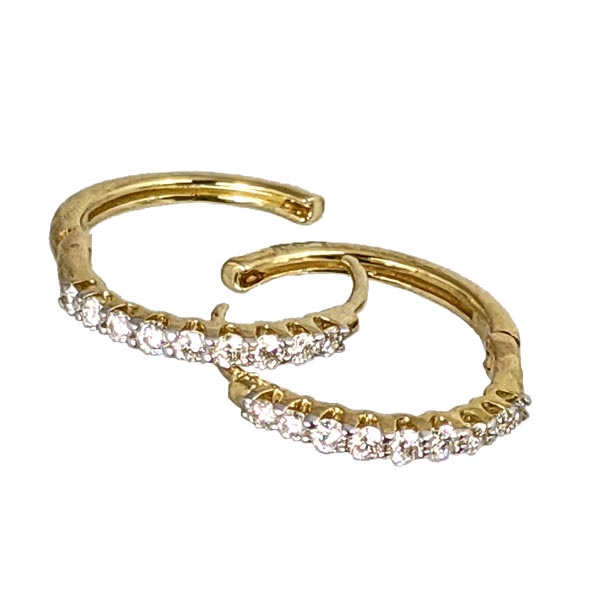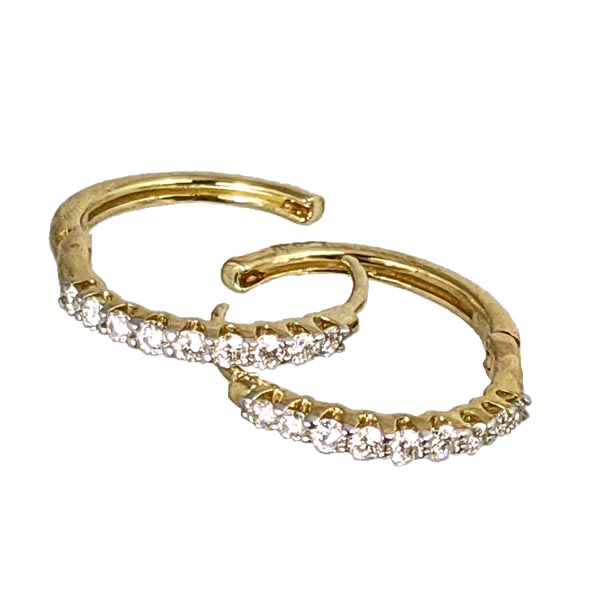 9ct yellow gold diamond set small hoop earrings