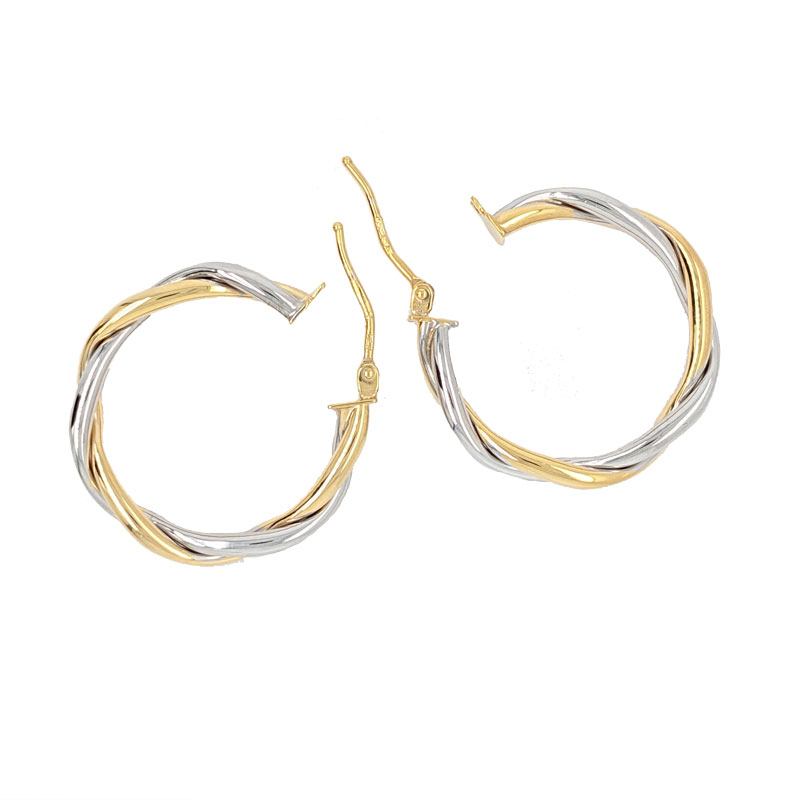 9ct twisted white and yelow gold hoop earrings £165 ref 10184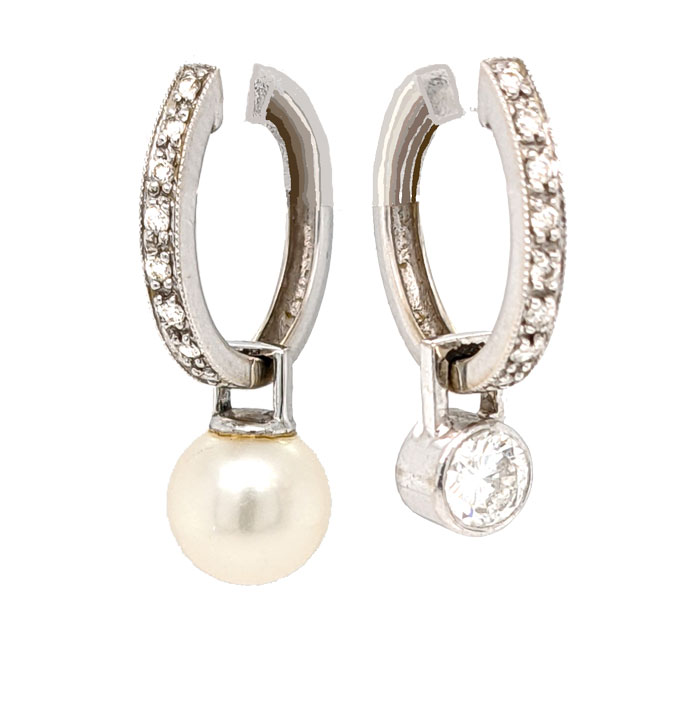 My favourite earrings with either pearl or diamond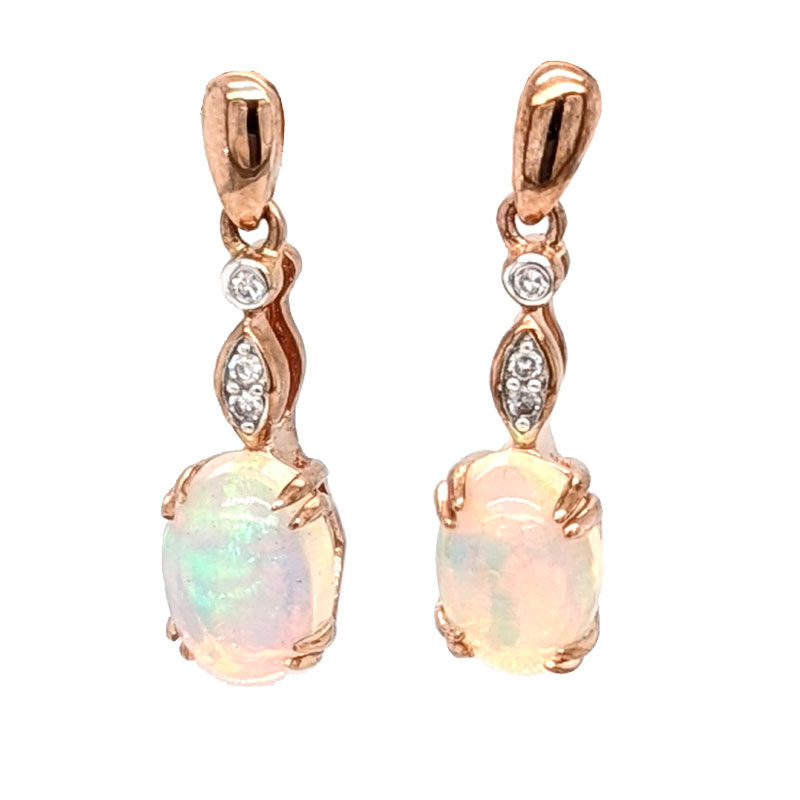 9ct rose gold opal and diamond earrings £355 ref 93645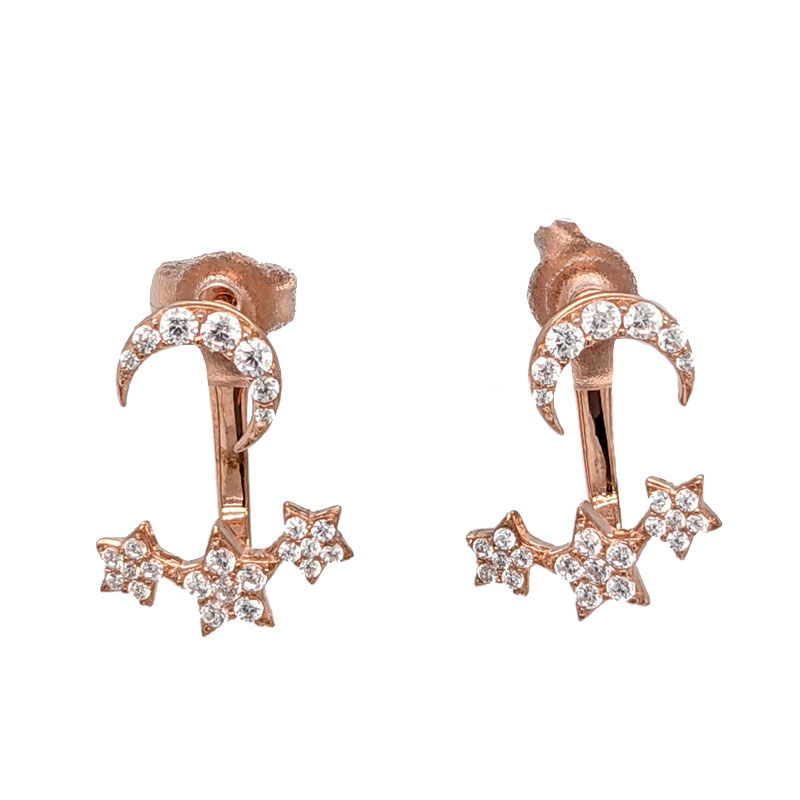 Silver moon and star CZ jacket earrings £40 ref 101663
My favourite earrings are a diamond hoop which originally came with a detachable pearl drop.   I have also have made up a diamond drop as well that I adapted from another pair of earrings.  I can now interchange these with the pearls and like the fact that these little drops give that additional swing factor.
I have to include this month's birthstone, the glorious opal. This rose gold and diamond opal earring shows the beautiful flashes of colour that you find in this unique gemstone and are often difficult to illustrate.
As we head towards autumn with the night's drawing in, how about a touch of stars?   This pair can be worn as a single moon or with the additional stars that follow the line of the lobe.   This style is known as jackets or front backs and if you look closely when watching the news on TV they are sometimes worn by the newscasters.
Silver CZ star stud earrings £30 ref 101621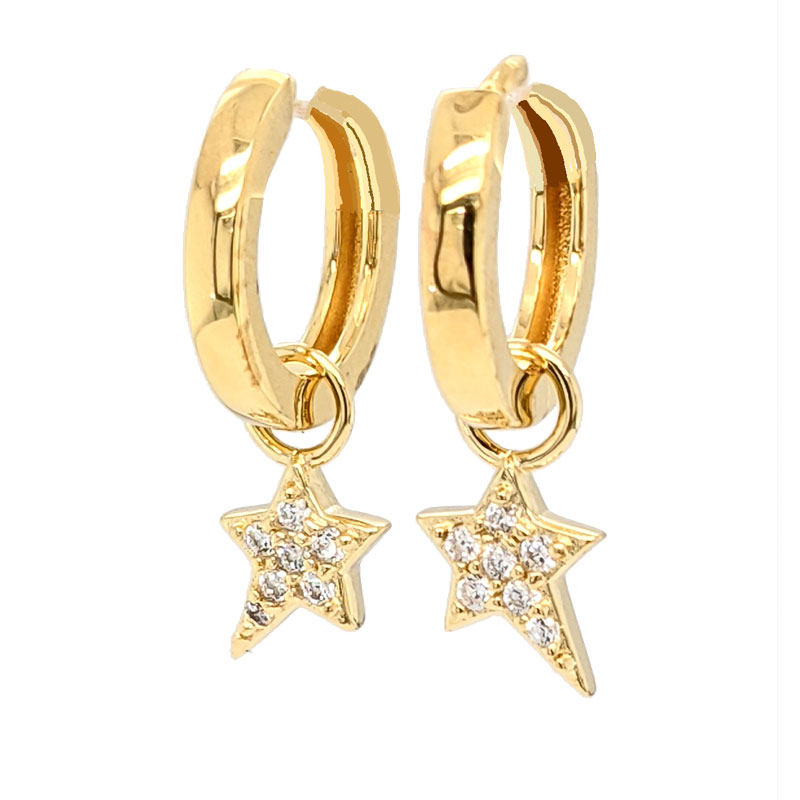 Silver gold plated starry night pave hoop earrings £52 ref 101324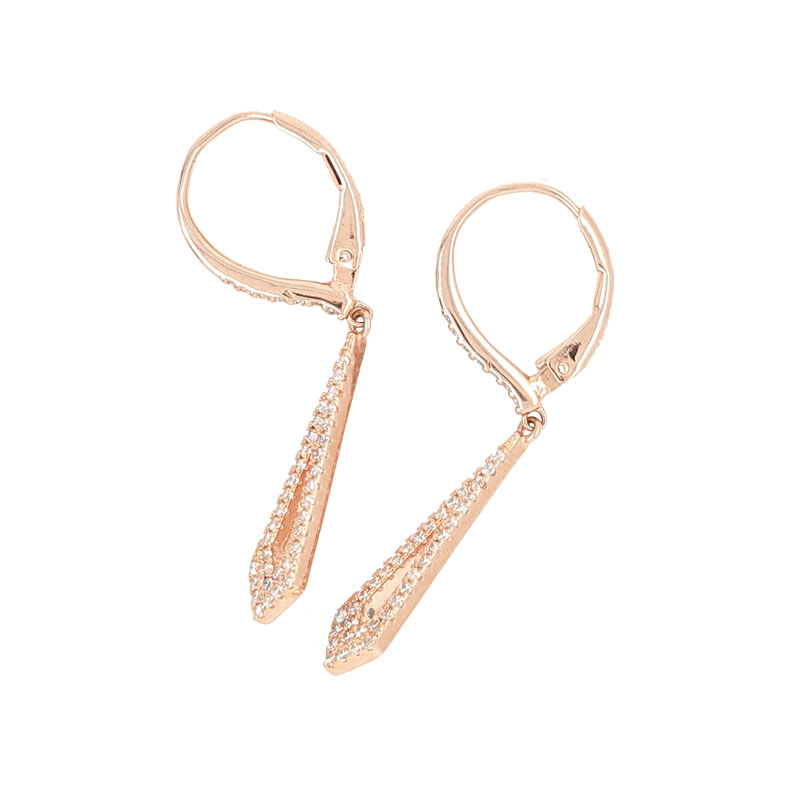 Silver rose gold plated dangle drop earrings £55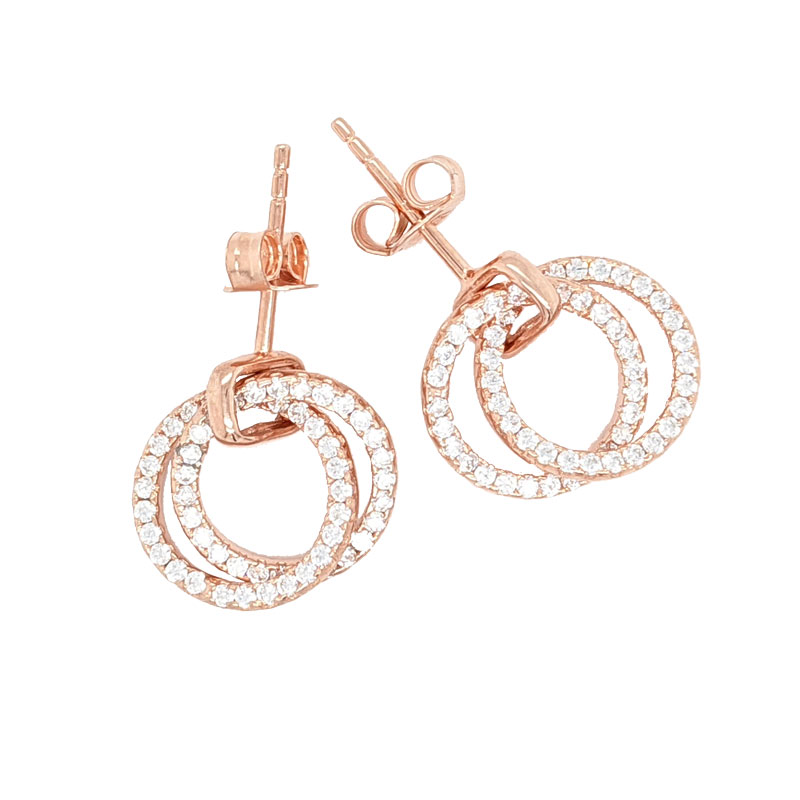 Silver rose gold plated circular drop earrings £59
Over the last few months I have been busy hunting out new ideas for Christmas.   These new dangly drops in silver with rose plate caught my eye along with a silver bullet drop earring and there are always new designs of hoops.
A gemstone that I don't often feature is tanzanite. I spotted this pretty tanzanite and diamond flower stud. Tanzanite's colours range from a mix of blue and purple, this one is a blue lavender hue.
For a touch of colour these bluebell drop earrings in silver and enamel are quite lovely.
Another colourful earring new this season has tiny stones with an interesting mix of gemstones; Iolite, Amethyst and Rose De France Amethyst. The design reminds me of a miniature bunch of grapes!  There is a matching pendant too and perfect to compliment your winter wardrobe.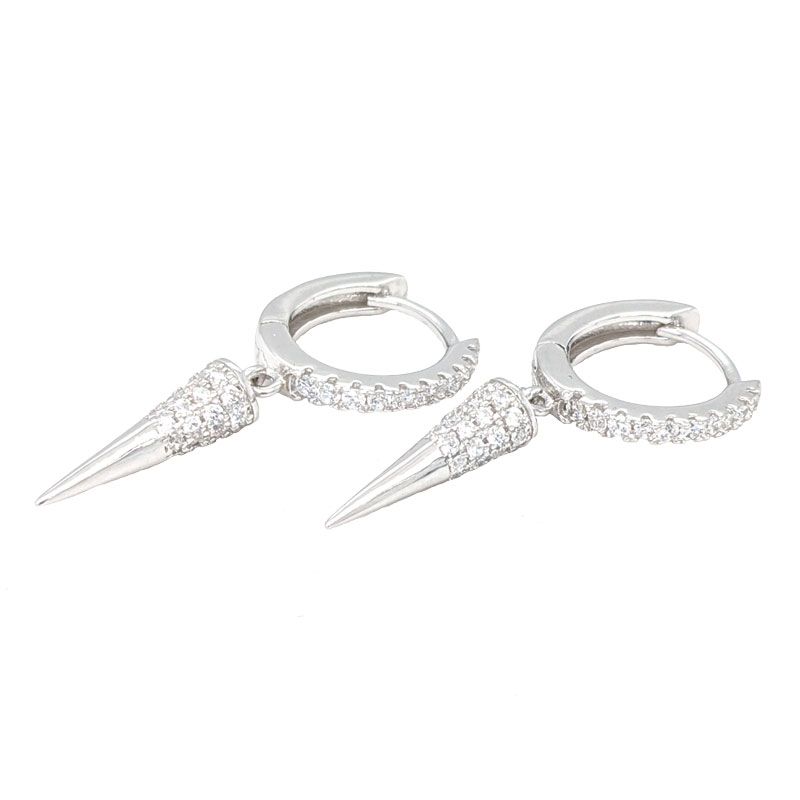 Silver and CZ spike earrings £48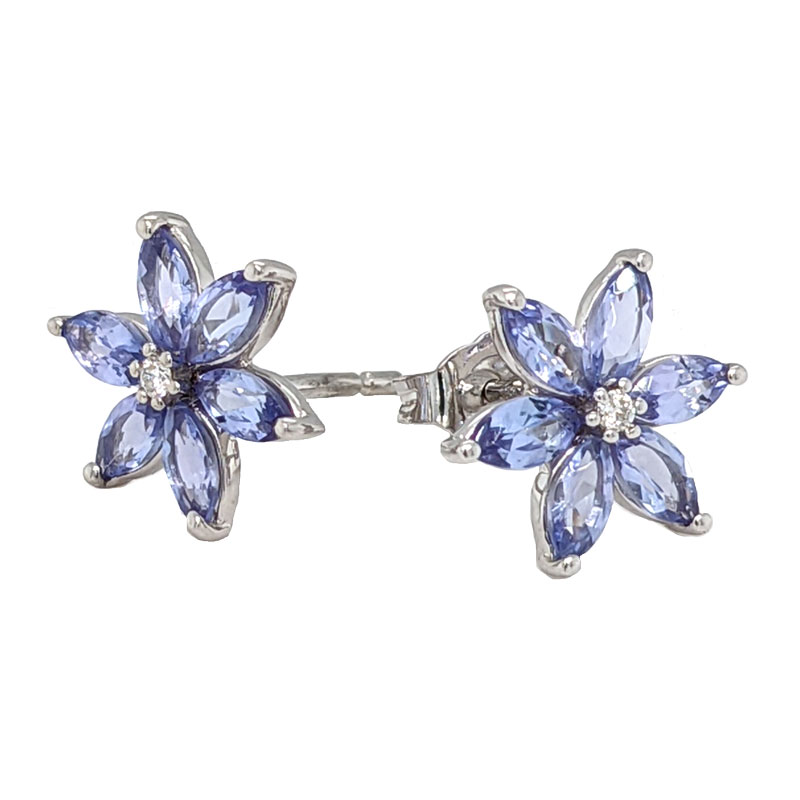 9ct white gold diamond & tanzanite earrings £225 ref 102401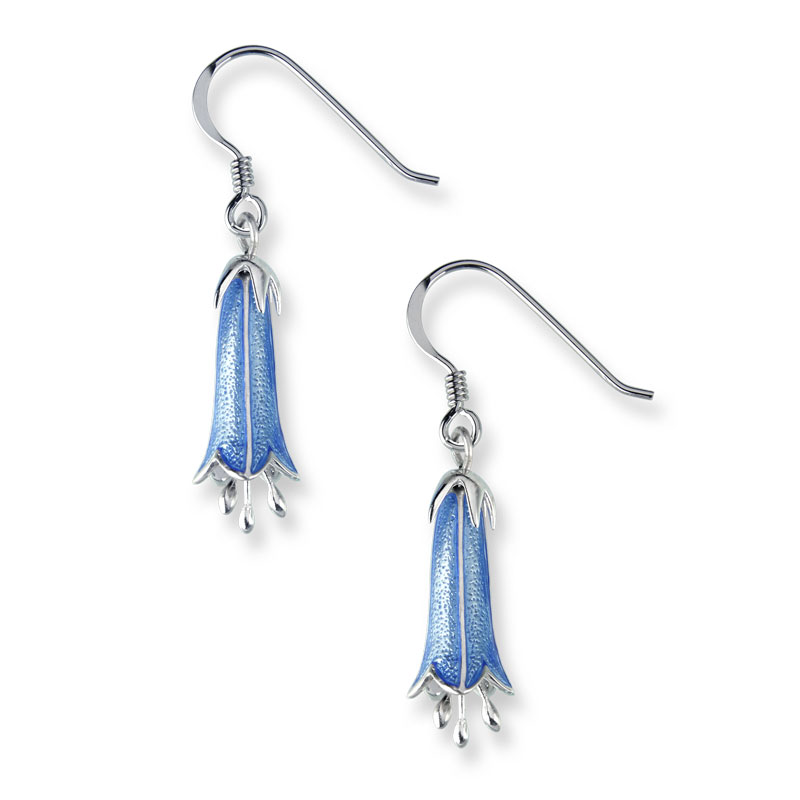 Silver and blue enamel bluebell drop earrings £110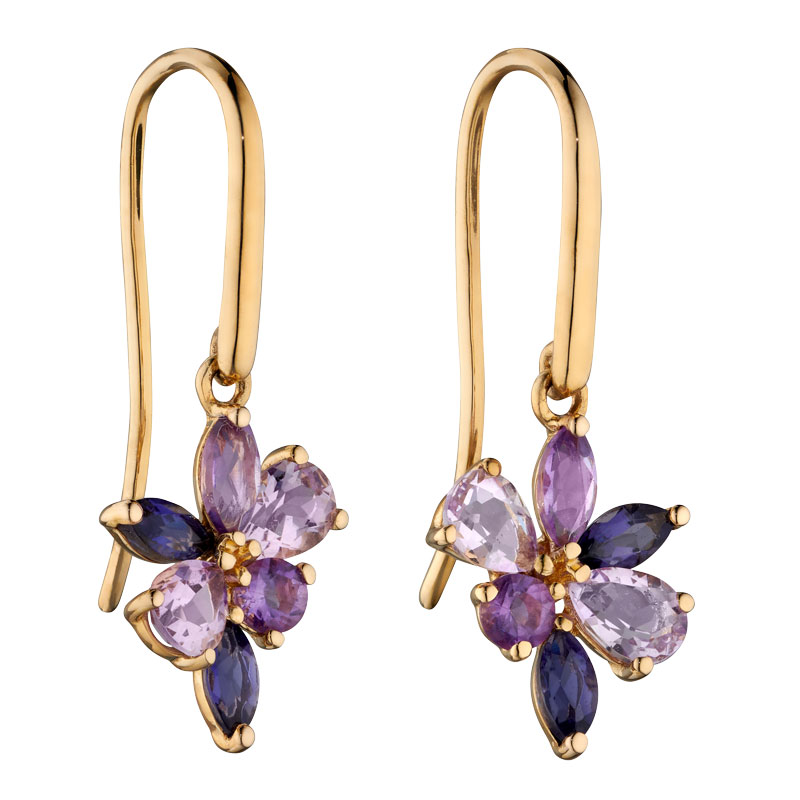 9ct yellow gold iolite and amethyst drop earrings £198
These 18ct white gold diamond stud earrings are a little different. They have the look and spread of one diamond and it's hard to tell that these earrings are made up of several smaller diamonds with tiny grain set claws. The overall effect is simply stunning.
For a bold statement I think these silver tiered topsy turvy lantern earrings are great and this designer tries to use 100% recycled sterling silver materials wherever possible in her work
I often check my earrings as they can work loose and you've then lost one of your favourites. If this is the case, we can check and tighten the fittings or replace them. Earrings can also benefit from a good clean and bring back the sparkle.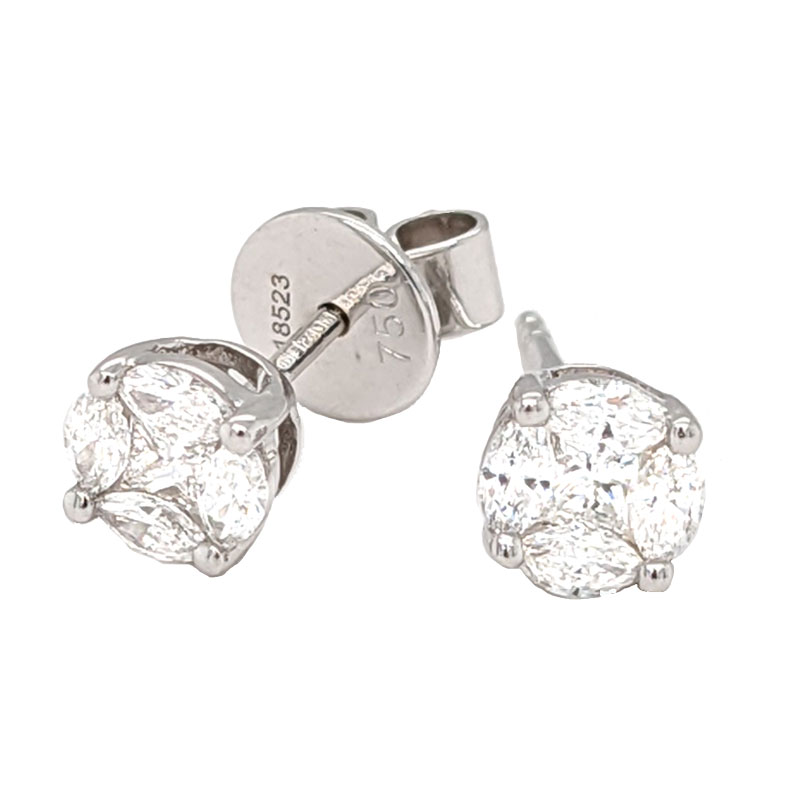 18ct white gold diamond cluster stud earrings £1,250 ref 102686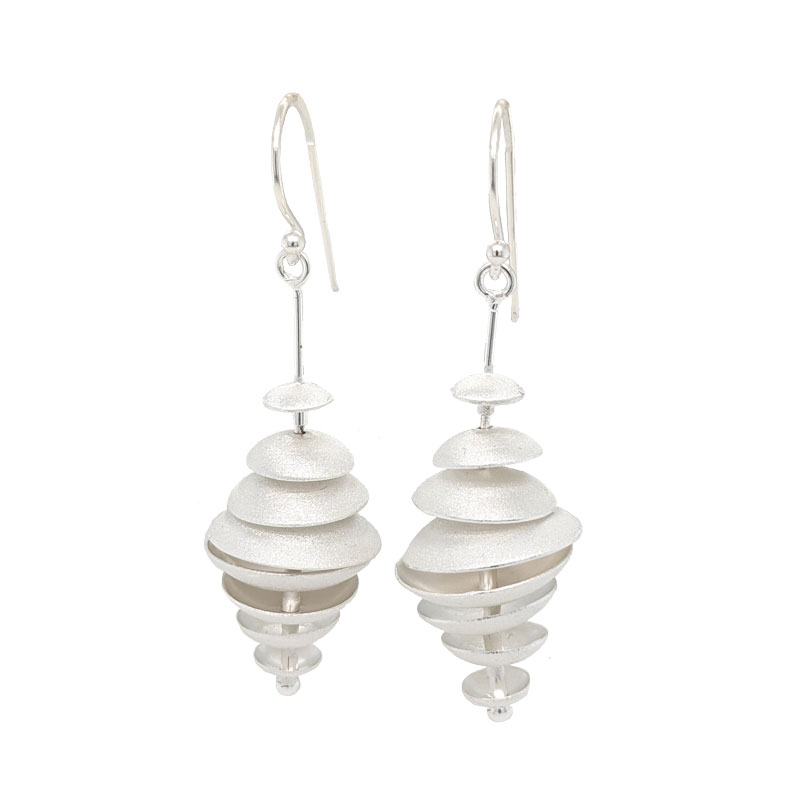 Silver topsy turvy lantern earrings £45 ref 100310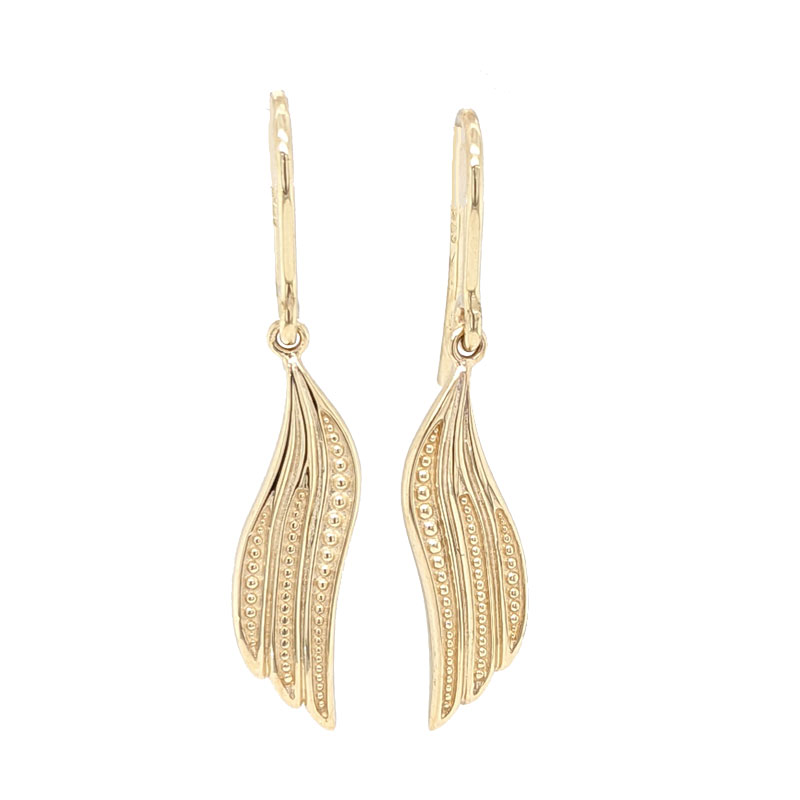 9ct yellow gold wings earrings £245 ref 101986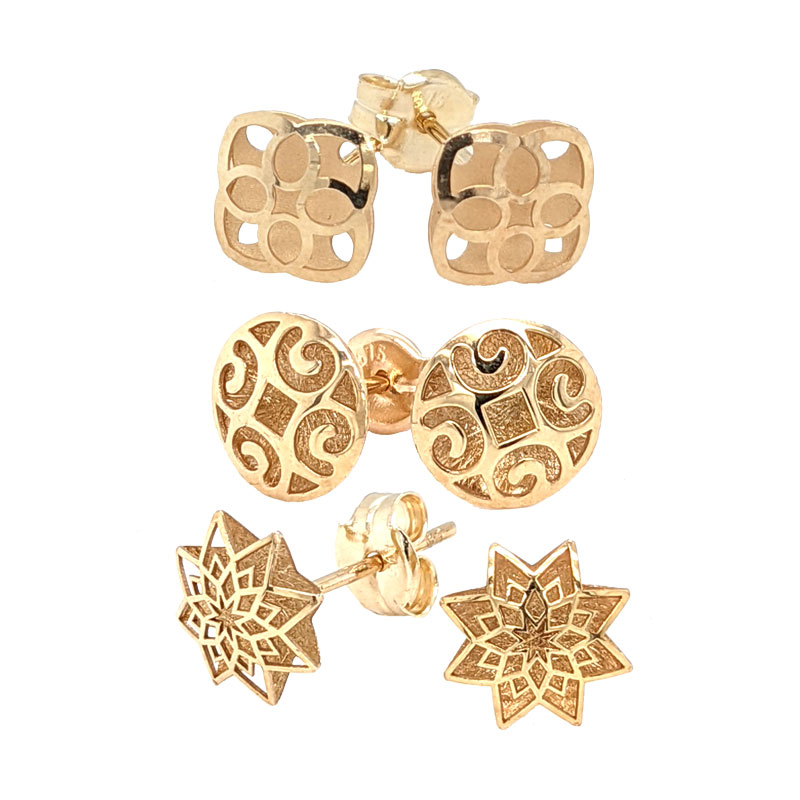 9ct yellow gold stud earrings from £75