In the past sapphires were known as the gems of the soul as they represented purity and mirrored the blue of heaven.  However in more contemporary times, apart from being September's birthstone they are given to celebrate both the 5th and also 45th anniversaries.
Sapphire along with ruby is part of the corundum family. It is a durable stone, indeed the second hardest to diamond, which makes the stone ideal for jewellery as it is able to withstand a fair amount of wear and tear.
Pure corundum in its natural state is totally colourless and it is the small amounts of impurities in the form of iron and titanium that give a sapphire its blue colour.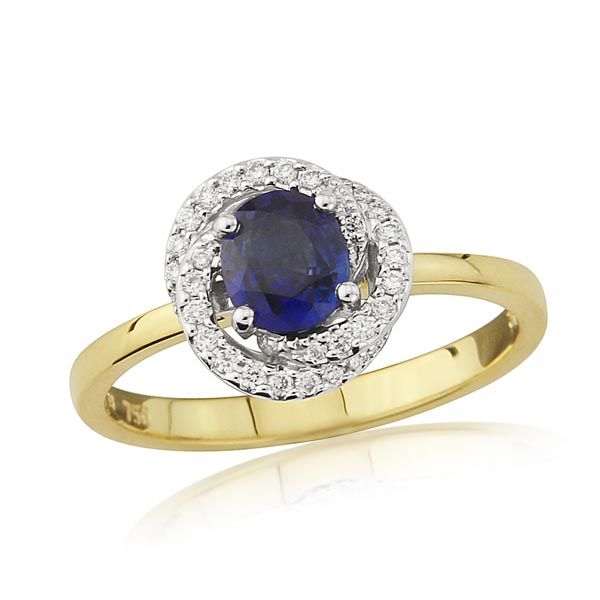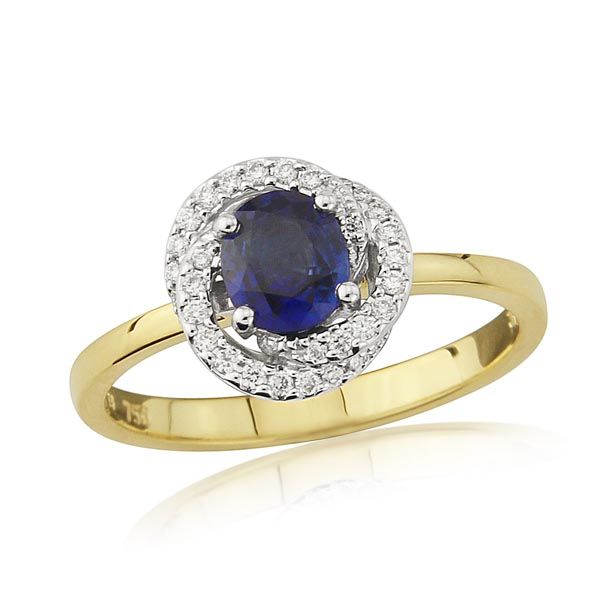 18ct Yellow gold diamond & sapphire twirl ring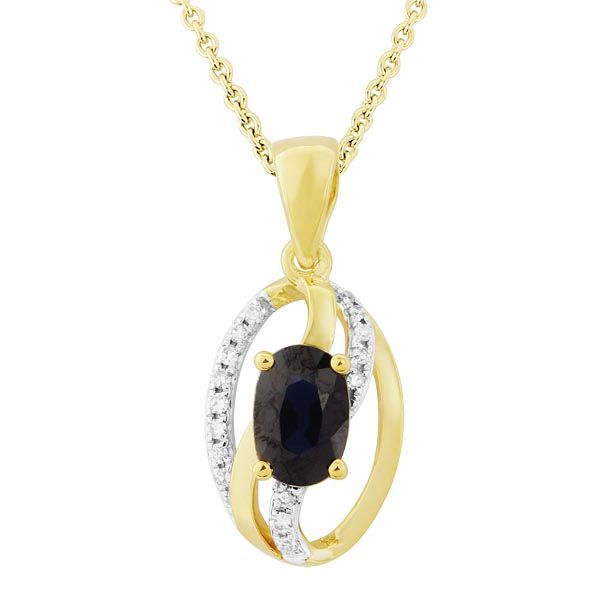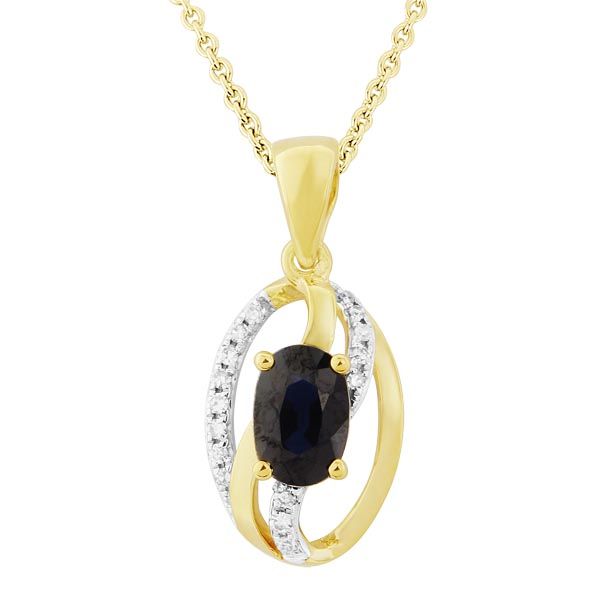 9ct Yellow gold diamond and spphire oval pendant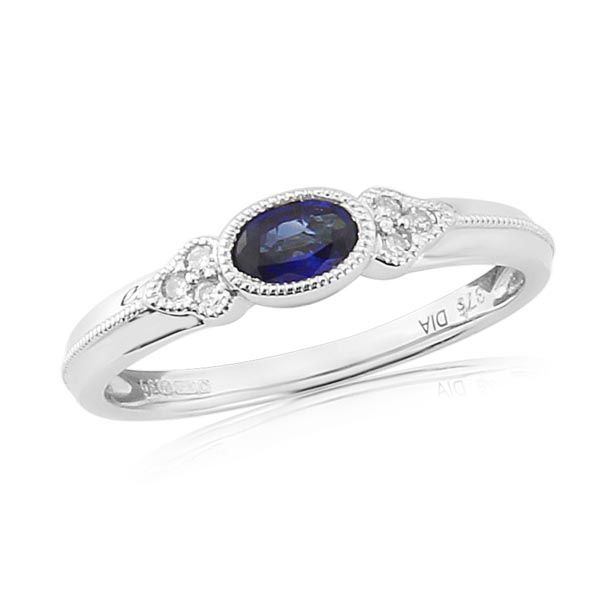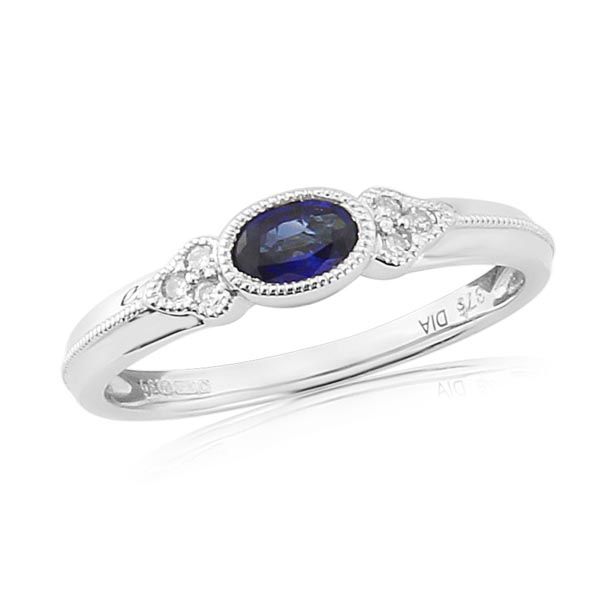 9ct white gold diamond and sapphire ring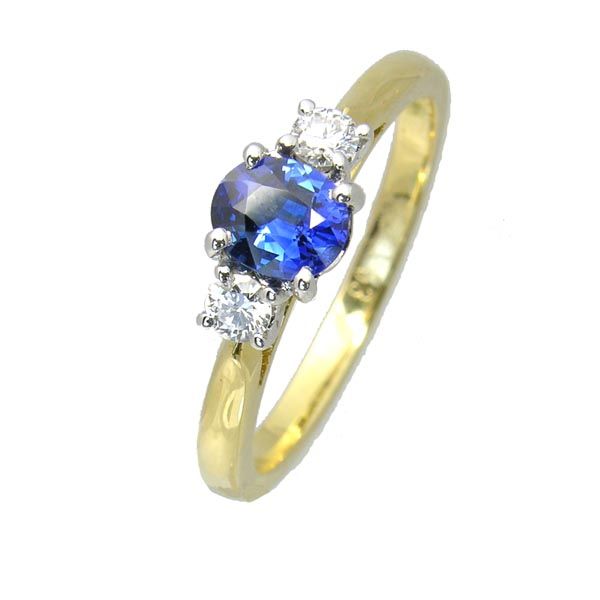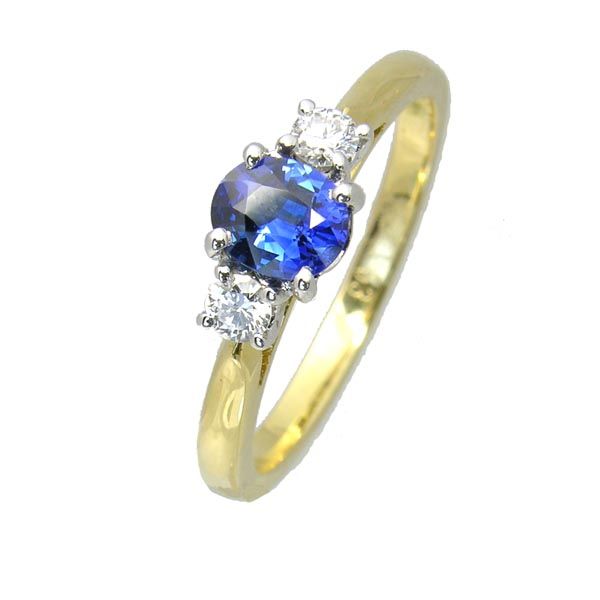 18 ct yellow gold sapphire & diamond 3 stone ring
The finest blue stones were mined in the Kashmir region of India and are a velvety blue colour whereas the Burmese sapphires are a deeper clearer royal blue. These antique stones are prized not only for their colour but also for their rarity.
Although we tend to think that sapphires are blue they are found in many lovely colours. The gem gravels of Sri Lanka are famous for these coloured stones known as fancy sapphires.
The most prized of all the fancy sapphires is the pinkish, orange sapphire known as Padparadscha, its name believed to come from a Sinhalese word for the lotus flower which has a similar colour.
Over the years, we have sold beautiful cornflower blue coloured sapphires which come from Sri Lanka (Ceylon). These are easy to identify as they contain needle like inclusions called 'silk' which reflect the light in a rainbow like effect. These beautiful stones work particularly well as the principal stone in a three stone or in a centre stone cluster style ring.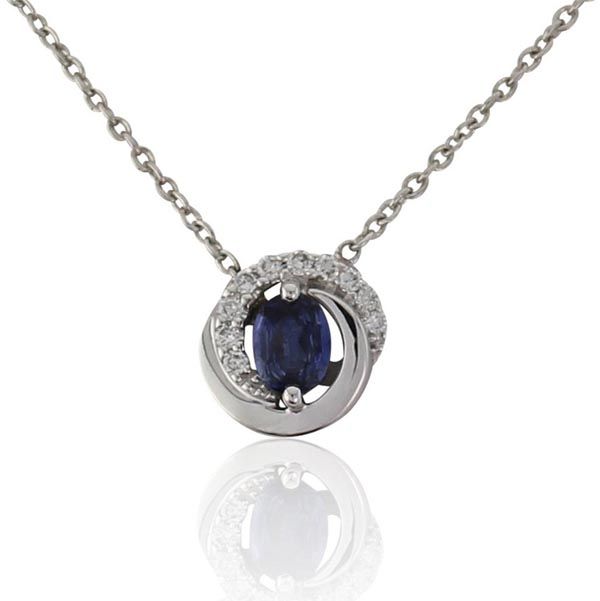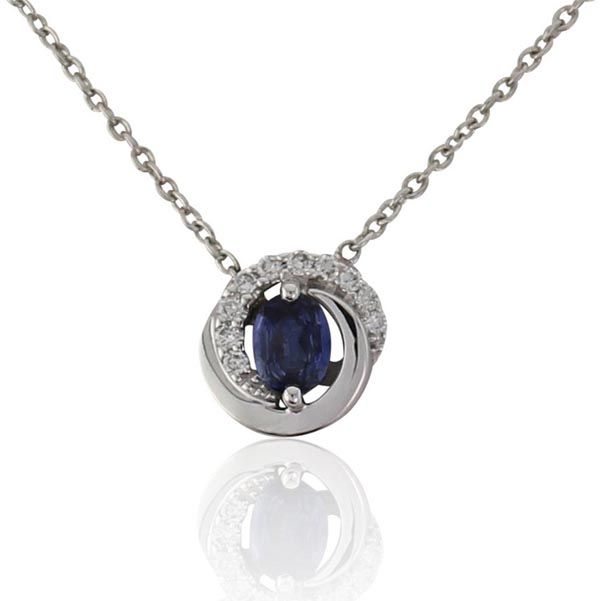 18ct White gold diamond and sapphire pendant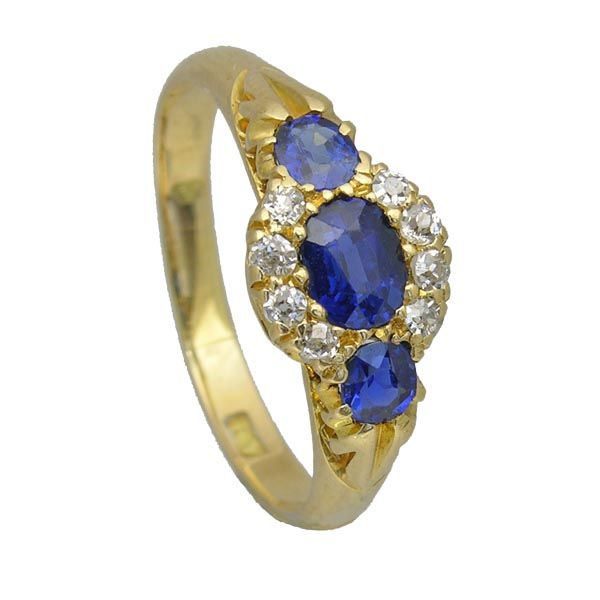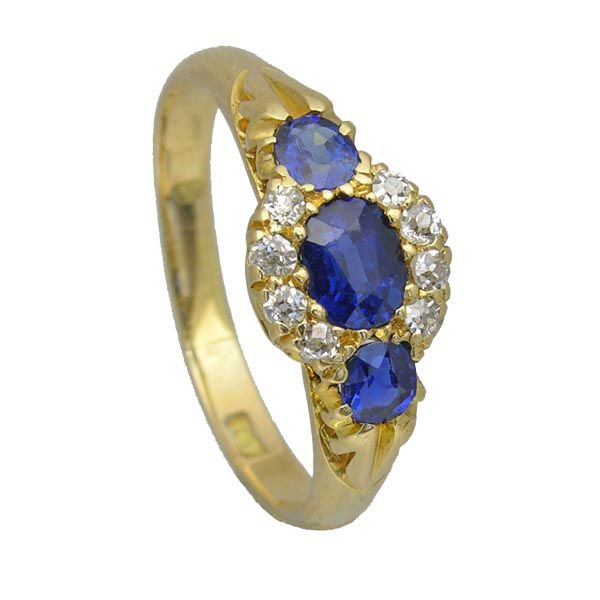 My grandmother's 18ct yellow gold 'French Cut' sapphire and diamond ring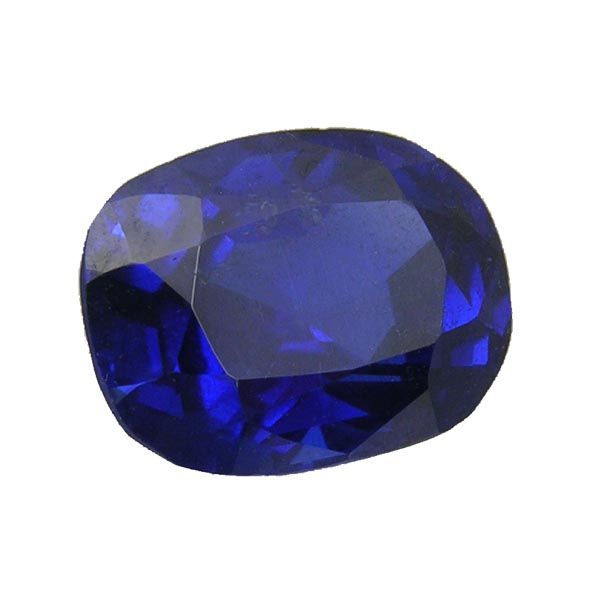 Loose oval faceted sapphire What shall we do with this one?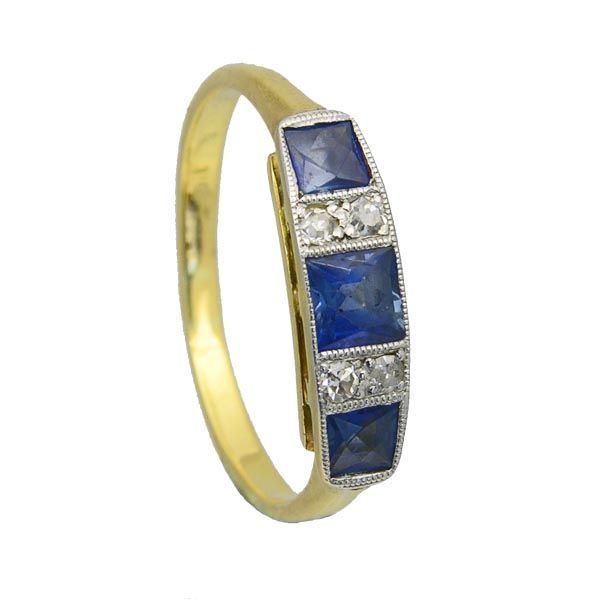 A lovely example of antique sapphire and diamond ring set in 18ct yellow gold
Perhaps the most memorable and poignant Ceylon sapphire cluster engagement ring is worn by the Duchess of Cambridge but was originally given by Prince Charles to the late Diane Princess of Wales. This ring has a large oval 12 carat sapphire with a 14 diamond surround and brought about a resurgence in cluster rings.
I have a deep affection for a three stone sapphire ring that belonged to my grandmother and pictured here. I can remember it being one of her favourites and also I love the unusual cut of the sapphires. The sapphires are the multi-faceted French Cut which was fashionable in the 17th century.
Today, about 90% of the sapphires that you see in jewellers windows are heat treated and it is a generally accepted practice. This enhances the colour and does not impact on the durability and care of the stone.
We have a lovely loose sapphire which we are going to use in one of our designs but as yet we haven't made up our minds yet as to exactly what.   If you don't already follow us on Instagram check it out and see how this and other designs are progressing.