The Romantic Movement in the 1820and 1830's saw the emergence of Naturalistic jewellery and this style owed its success to the intrinsic prettiness of small delicate sprigs of jewelled flowers and foliage.
The Victorians expressed feelings and emotions through colourful coded messages in particular with flowers and this extended to flower jewellery.  Contemporary designs abound and whilst, when I want to supplement social media message with a more visual element I search for the right emoji, wouldn't we all prefer the more permanent reminder of the subtlety designed jewellery.
Many of today's designers have captured the Romantic style and an excellent example is in a new silver and enamel dogwood spray necklace as shown on the back cover. The splash of pink and the small green leaves compliment this piece perfectly.
Sterling Silver enamel necklaces, Purple Pansy with White Sapphires Forget-me-not & White African Daisy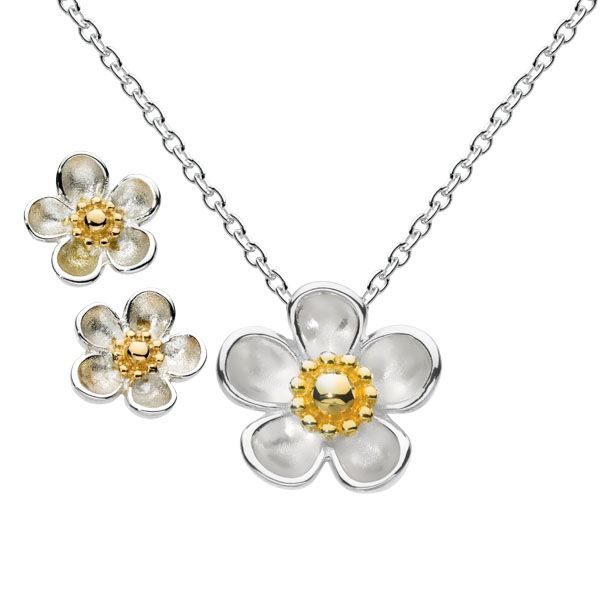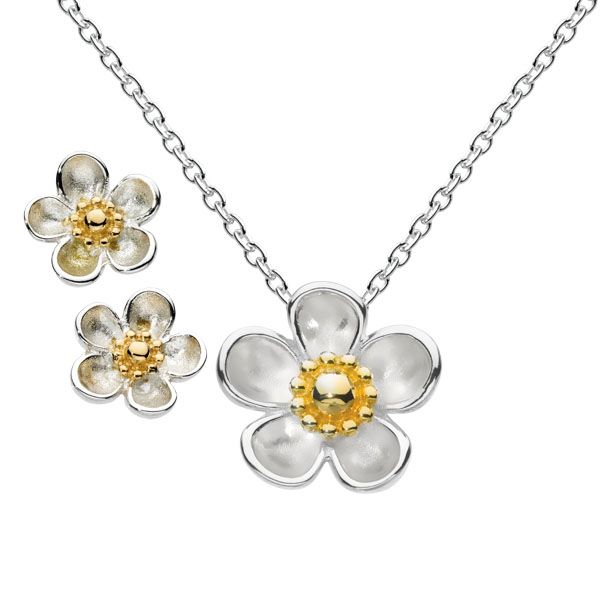 Rose wood blossom gold plate stud earrings & necklace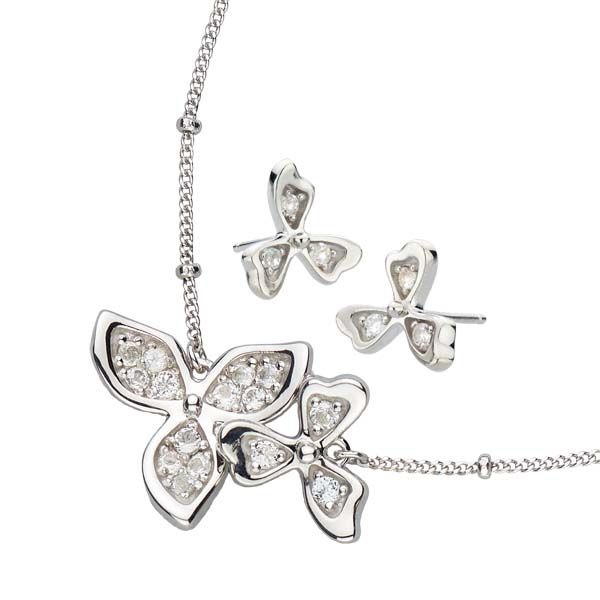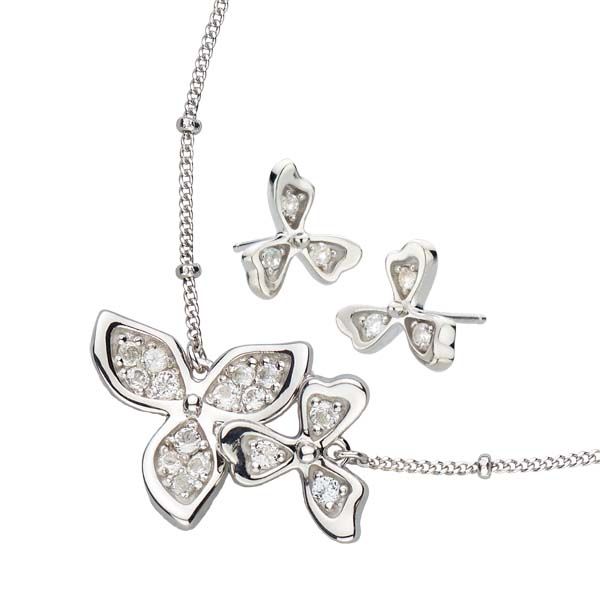 Blossom petal white topaz ball necklace stud earrings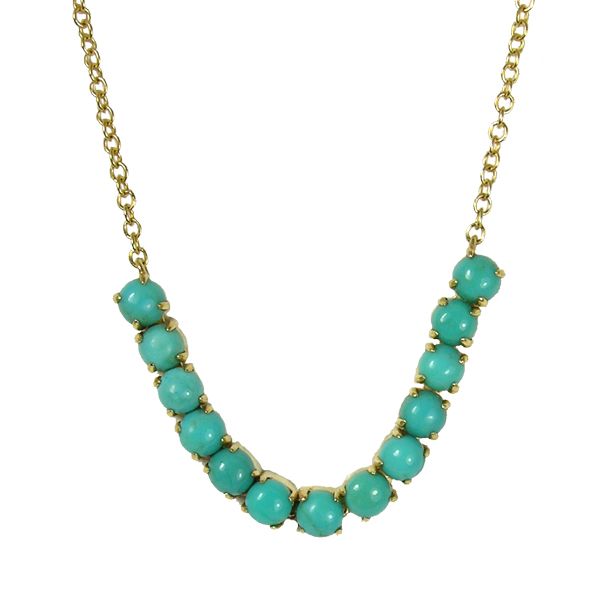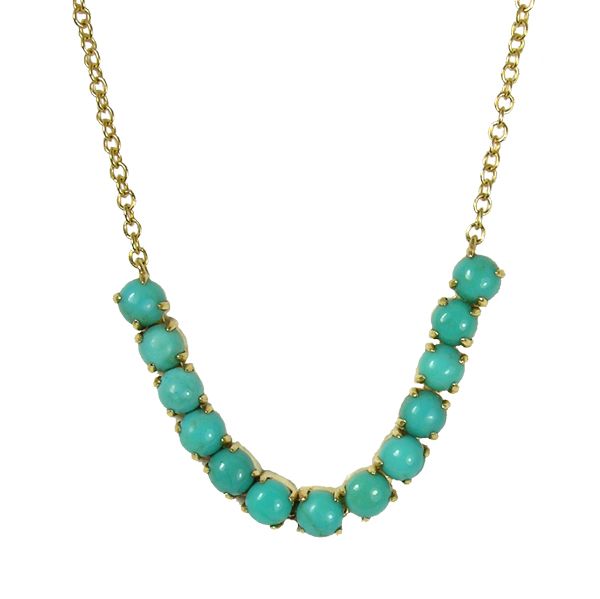 9ct yellow gold turquoise necklace
Favourite garden plants such as the pansy, rose, daisy, campanula and forget me knot became frequent motifs in jewellery to symbolize sentiment. This floral jewellery therefore made touching gifts of love and friendship.
The gemstone turquoise was particularly used in flower jewellery because of its direct association with forget me knot flowers. This bright blue gem was the perfect vehicle to capture affection and sentiment and signified true love.
Prince Albert gave Queen Victoria several pieces of enamel flower jewellery decorated with orange blossom, gold leaves and tiny green oranges. The symbolism here worked on two levels, the orange blossoms declaring that the Queen's purity was equalled by her loveliness and the four ripening fruit representing their young children.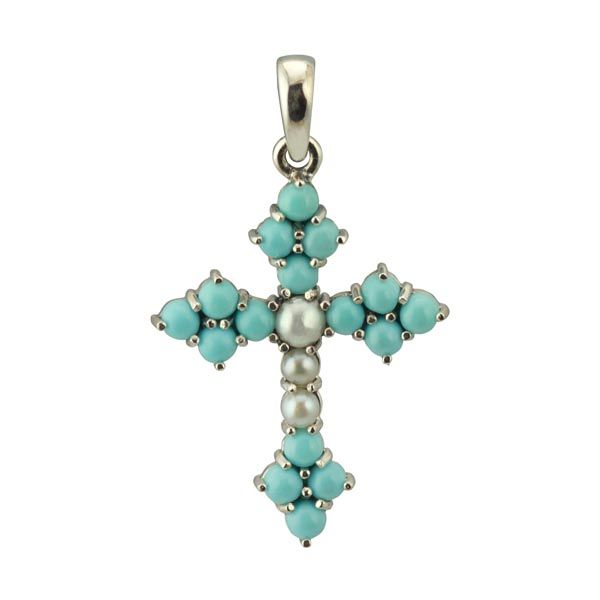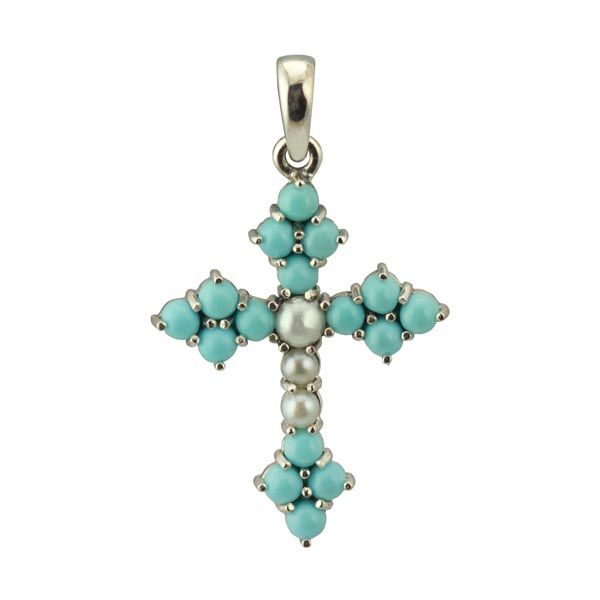 Silver turquoise and seed pearl cross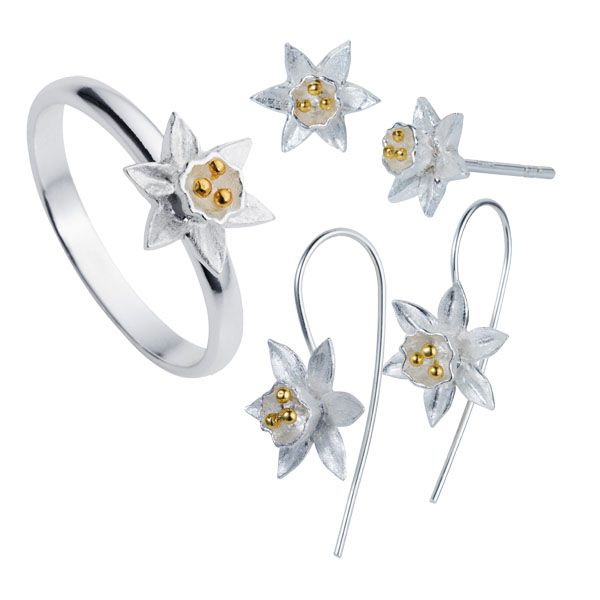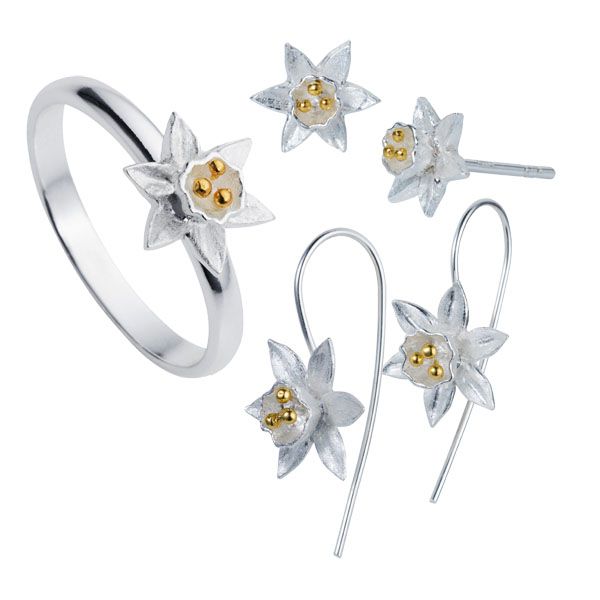 Silver & gold plate daffodil, ring , hook earrings & stud earrings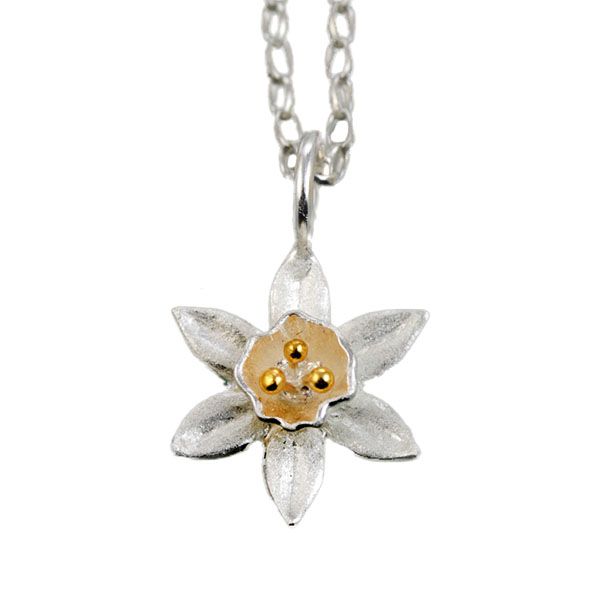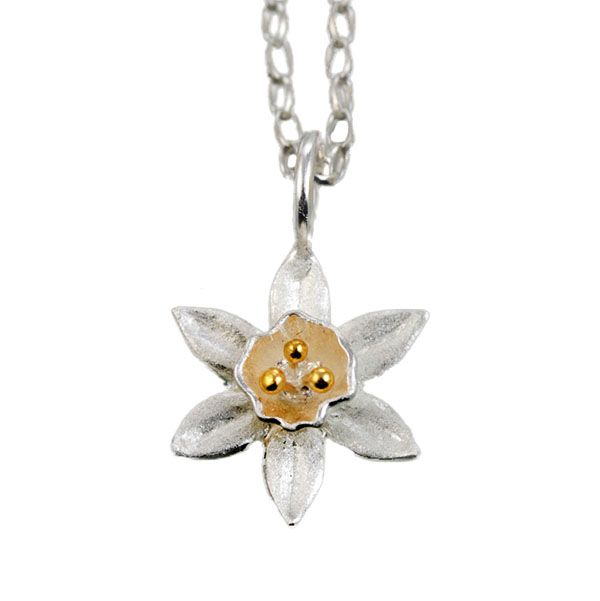 Silver & gold plate daffodil pendant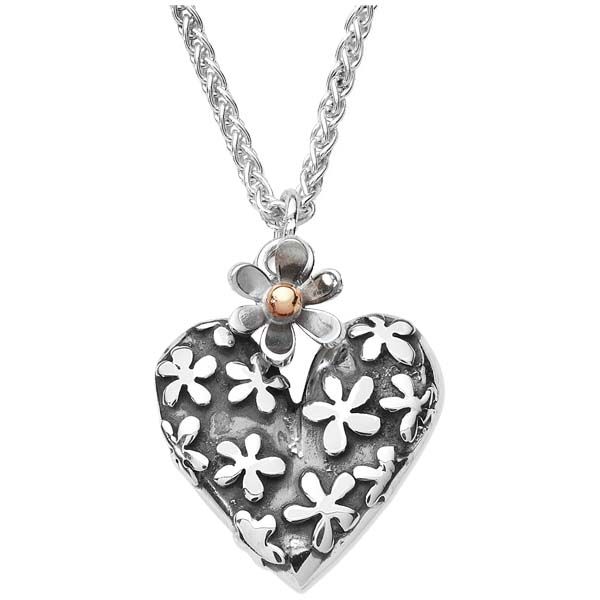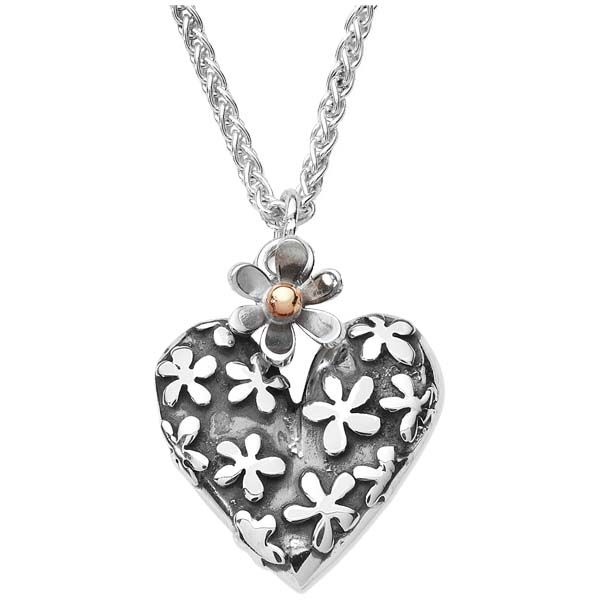 Linda Macdonald Silver hearts and flowers necklace with 9ct gold inlay
Lockets in particular still remain the most enduring of jewels.   They were popular in the 1880's and these continue the naturalistic theme with floral studies in gemstones and enamel. Three current lockets have taken inspiration, one using royal blue enamel and seed pearls, another 9ct gold with a spray of diamonds and the silver one that is inspired by a rose bush.
As you may have picked up from some of my articles, I remain a big fan of Linda Macdonald's work. So, I just had to include her jewellery in this article dedicated to Mum's everywhere. The gifting of flowers is an age old tradition steeped in romance and I love the way Linda works little flowers into some of her collections.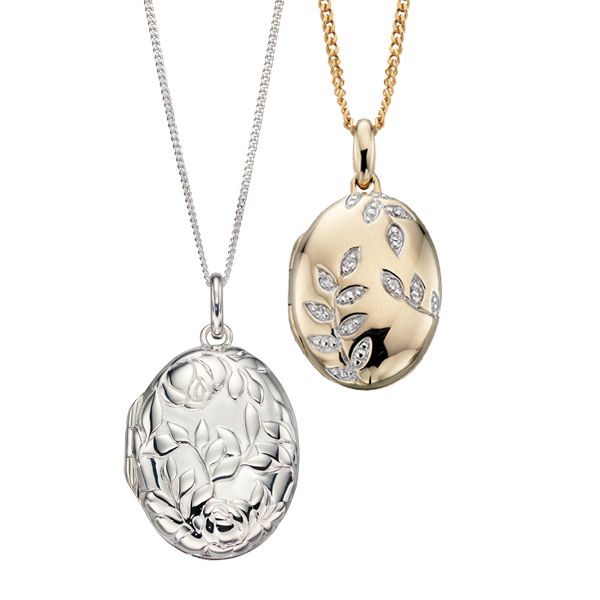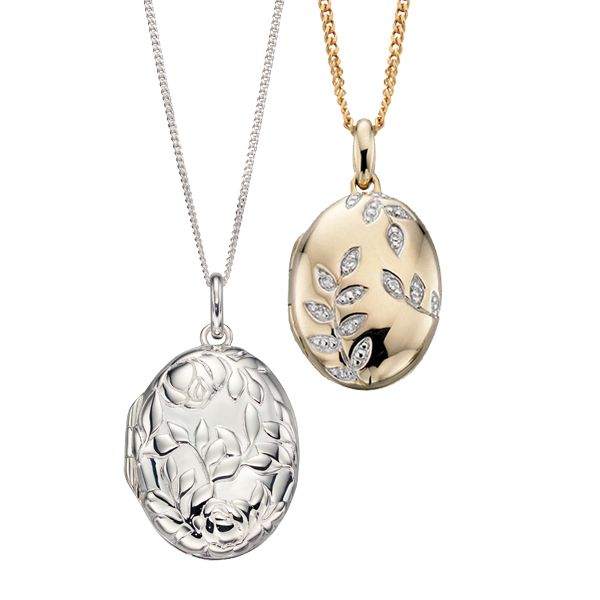 9ct yellow gold diamond oval leaf locket & Silver embossed rose bush locket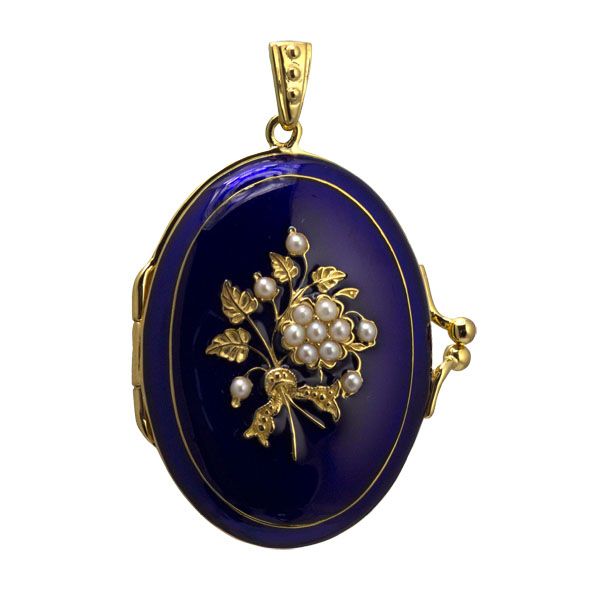 Blue enamel & seed pearl silver locket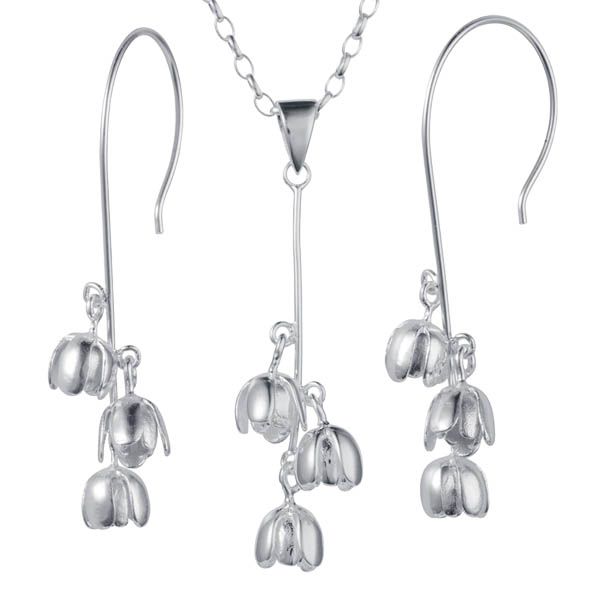 Sterling silver bluebell pendant & earrings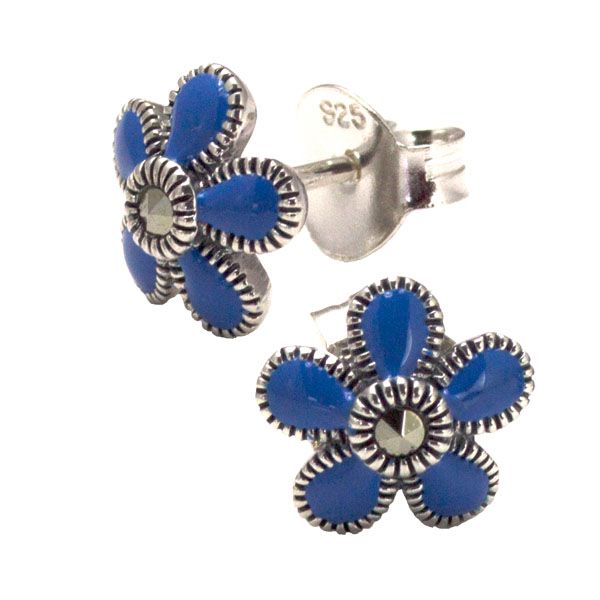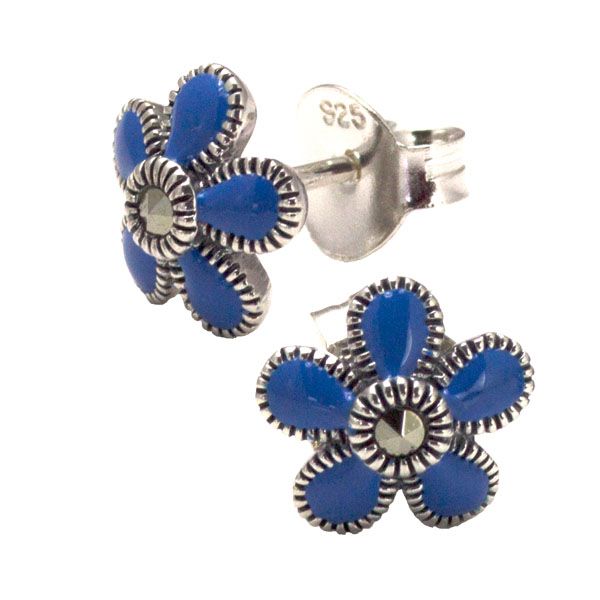 Blue enamel silver flower stud earrings