We tend to associate pearls as being generally white in colour, but there are also the pink varieties which are used to great effect in the classic pearl stud or the pretty calla lily earring by British designer Emma- Kate Francis.
Another type of pearl is mother of pearl. Produced from the shell of a large pearl oyster, it comes in a flat sheet form and is often dyed - as this Art Deco inspired pink mother of pearl drop earring uses this iridescent material to full effect.
Morganite which was only first discovered in 1910 is an interesting newcomer to the gemstone world. It is a pink variety of the beryl family – which includes emerald and aquamarine. Found in California alongside deposits of tourmaline this gem comes in shades of rose and peach.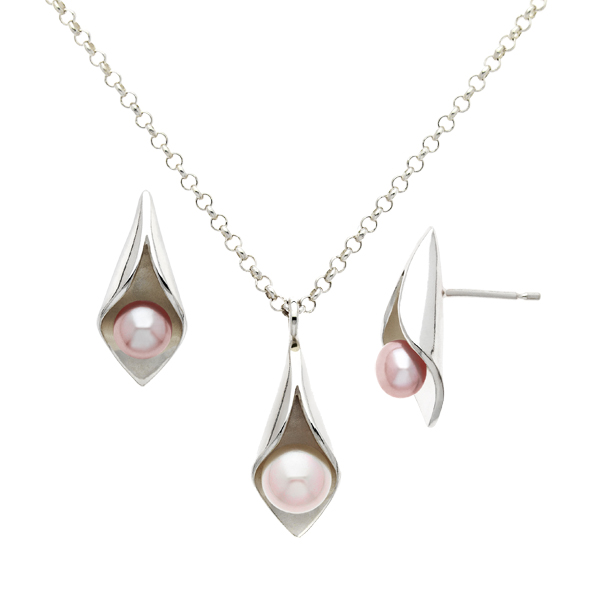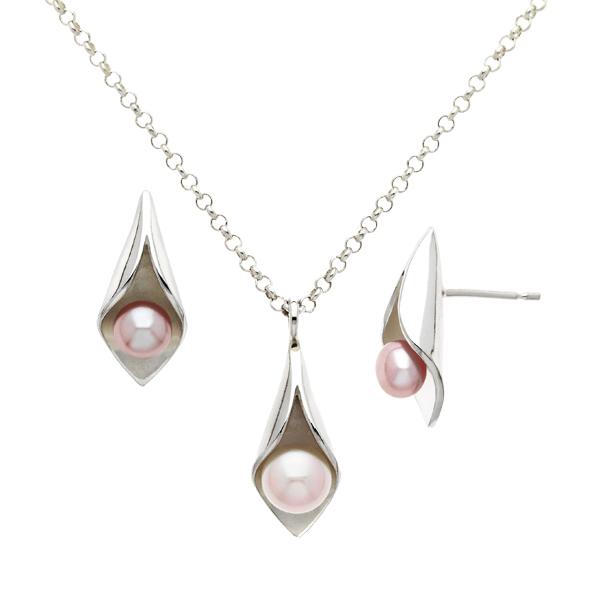 Silver Calla Lily pink freshwater pearl pendant on 18 inch silver chain & stud earrings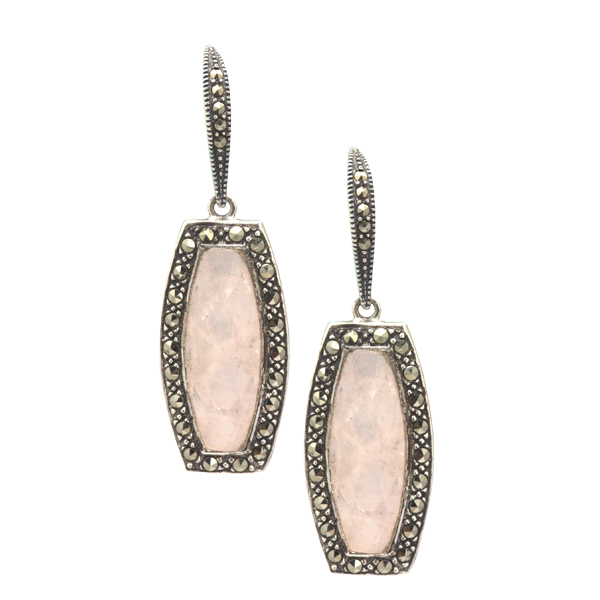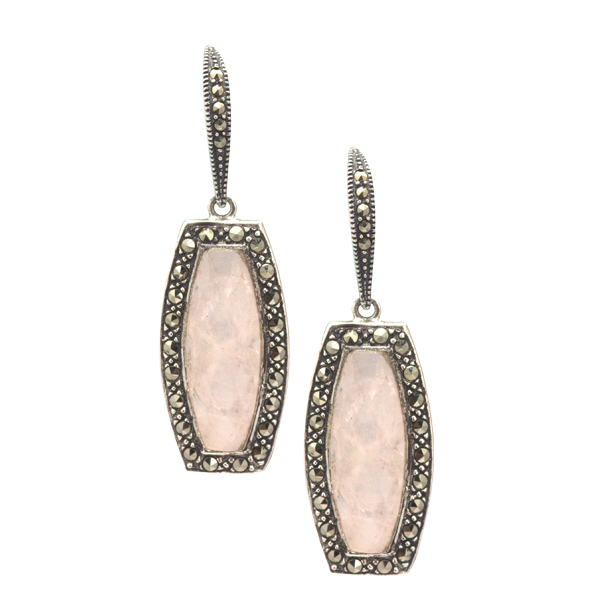 Art Deco inspired silver and pink mother of pearl drop earrings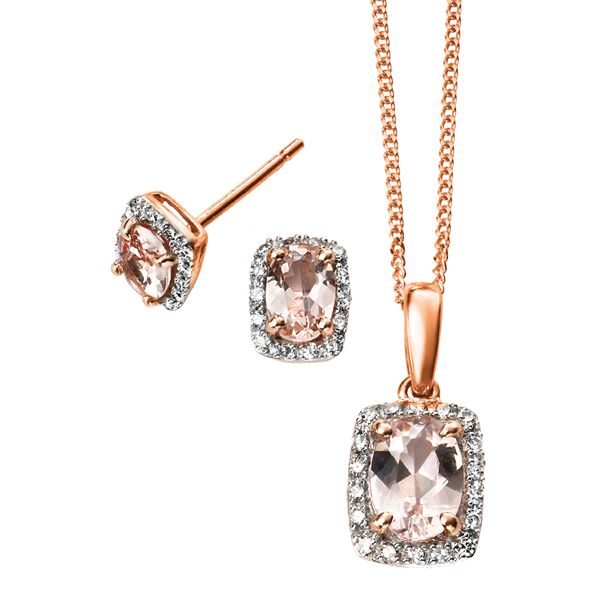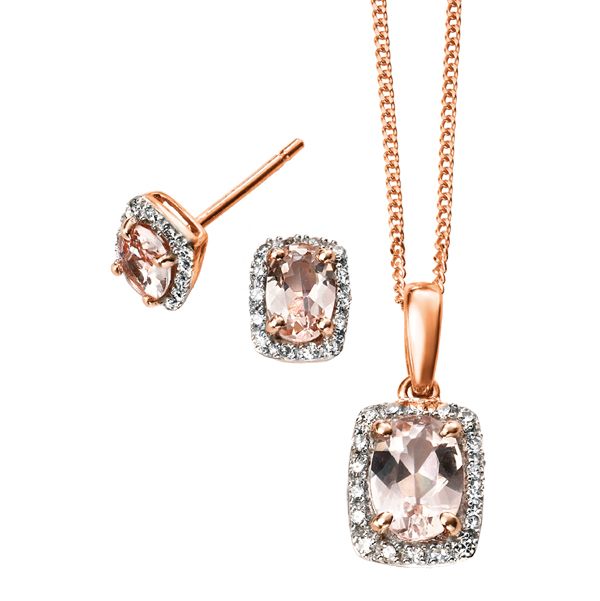 9ct rose gold morganite and diamond cluster pendant stud earrings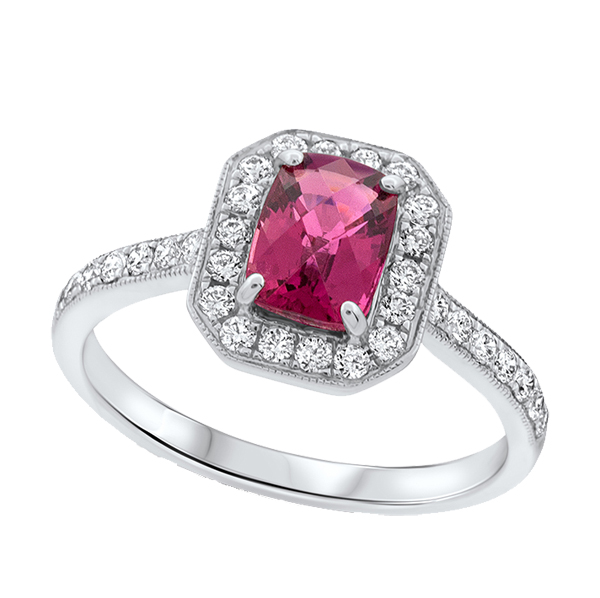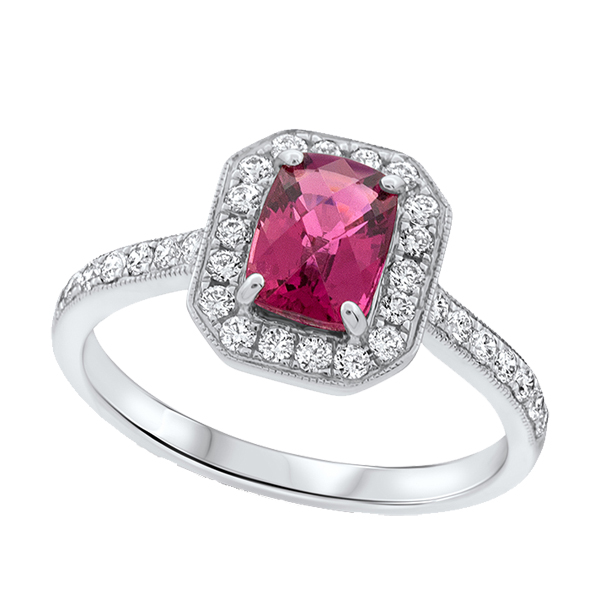 18ct white gold rubelite and diamond cluster ring
Designers love using the subtle pink tones of Morganite combining them with small diamonds and using rose gold rather than yellow. The soft coppery tones of the rose gold enhance this pale stone as the pendant and earring set illustrate.
No other gemstone has the variety of colours as tourmaline. The pink or red colours are given the name Rubellite from the Latin for red with the most highly prized of these are the dazzling ruby-red stones. The 18ct white gold three stone ring highlights the sheer beauty of this lovely faceted stone and the small diamonds give an additional detail.
Sapphires can also be pink, the colour deriving from a very small amount of chromium, and vary from shades of delicate pink to a near red.  We have introduced a neat 9ct white gold pink sapphire and diamond cluster earring and matching pendant into our sapphire collection to complement our existing 18ct pieces.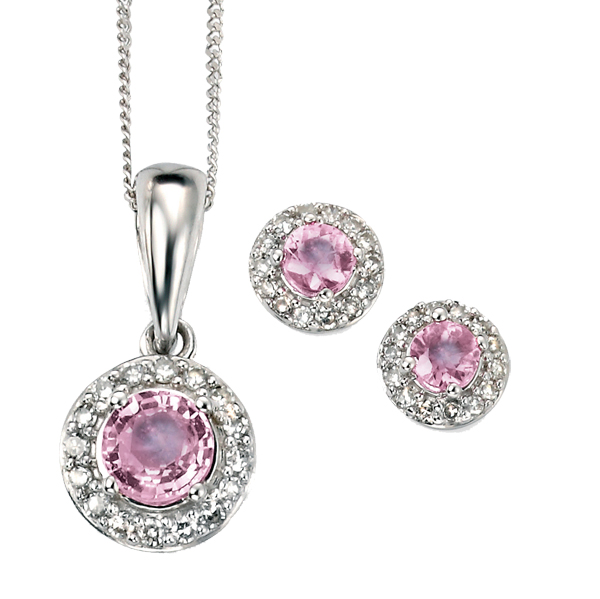 9ct white gold pink sapphire and diamond cluster pendant and earrings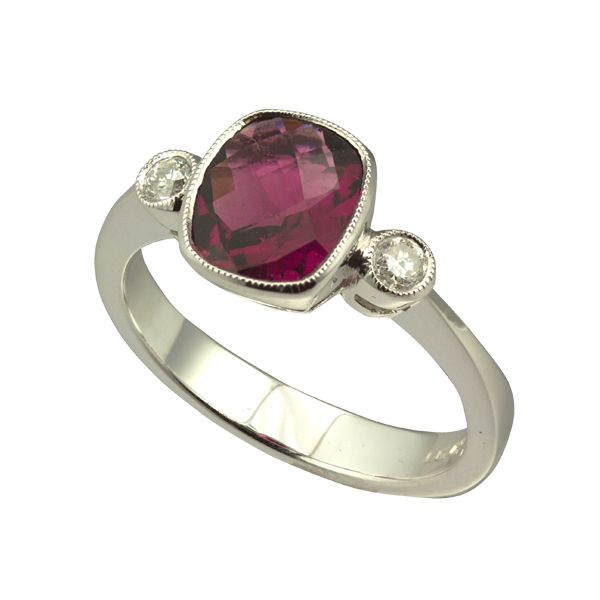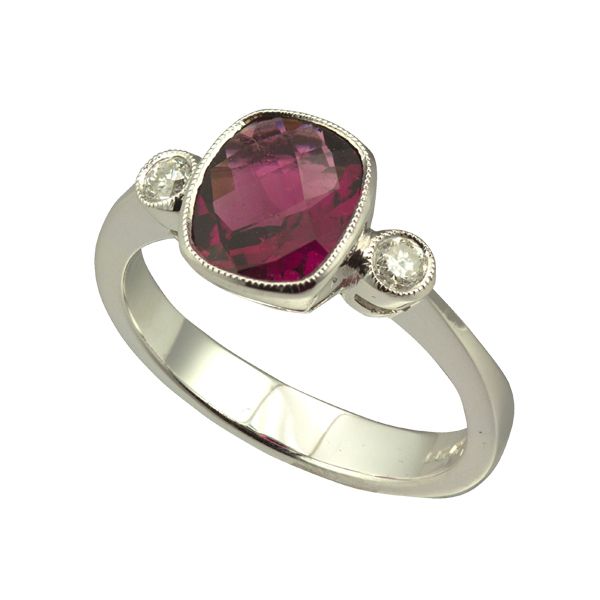 9ct white gold 3 stone pink tourmaline and diamond ring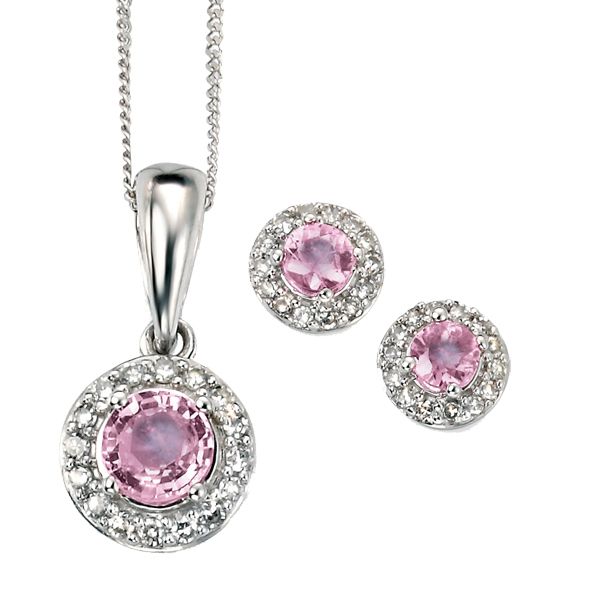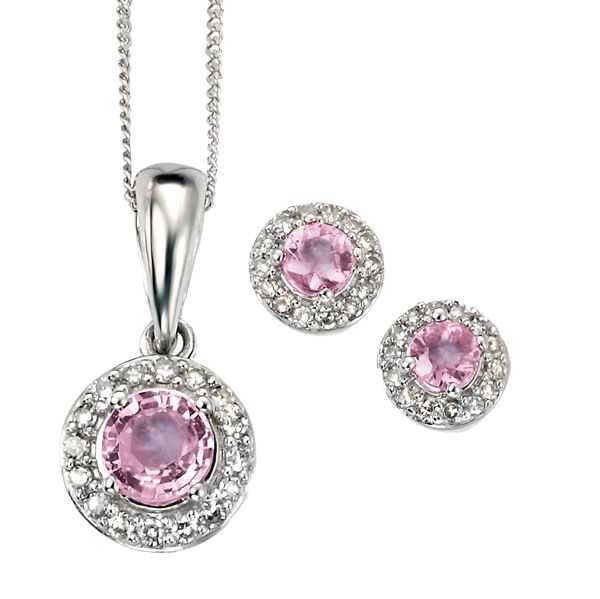 9ct white gold pink sapphire and diamond cluster pendant and earrings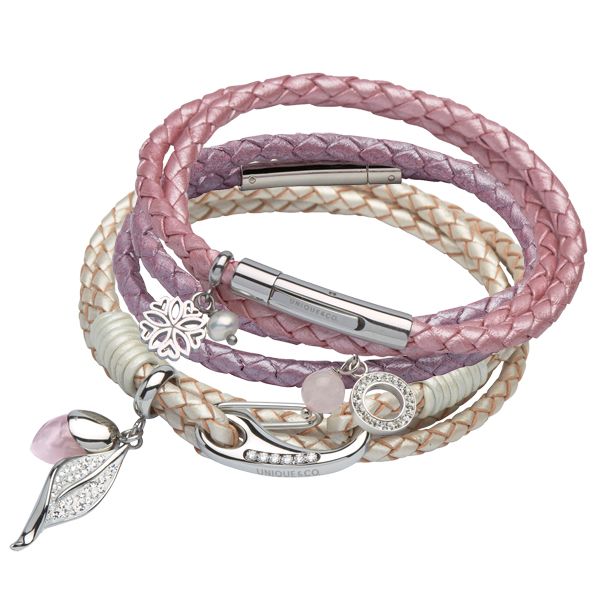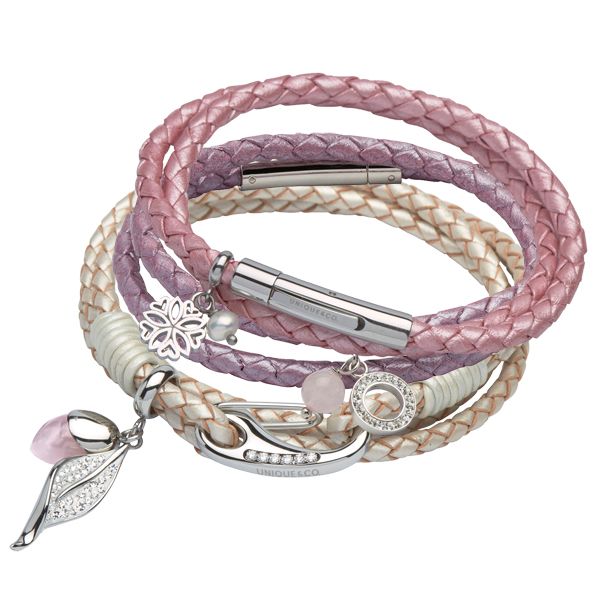 Leather bracelets some with pink rose quartz charm
For the warm days ahead (it's still a little chilly as I'm writing this!), I'm looking for jewellery to mix and match my wardrobe for the spring and summer season ahead. You can effectively add a bit of colour with these coloured leather bracelets, there are many colours to choose as well as pink….
If you love drop earrings – you may just want to buy one of these new designs introduced at the beginning of this year, all featuring a bit of rose…..
Why not put your own mark on a one of the loose gems from our collection and have designed and crafted a piece of jewellery just for you.   We have some interesting bi-colour carved tourmaline wings as well as a pair of gorgeous pink sapphires to work with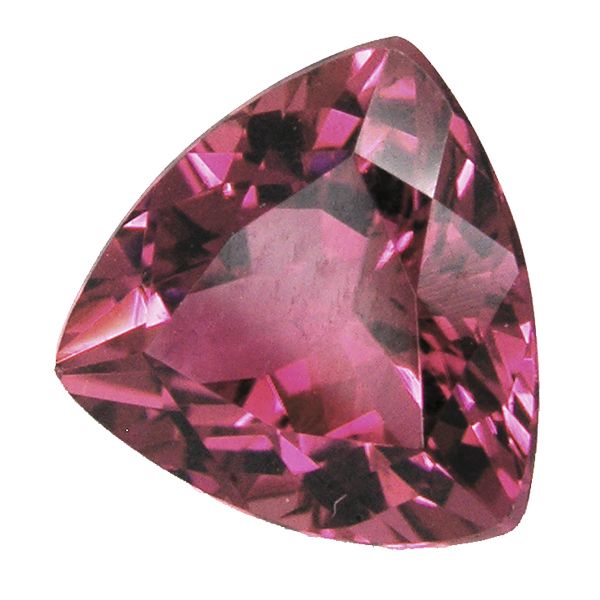 Rubelite 3.02ct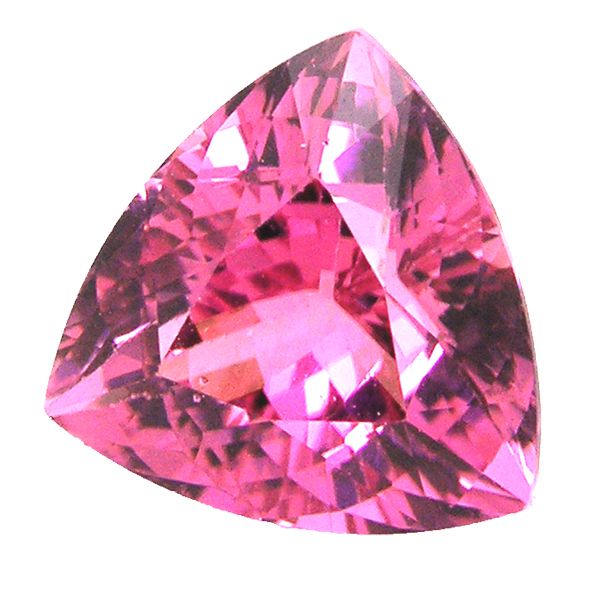 Pink Tourmaline 2.35ct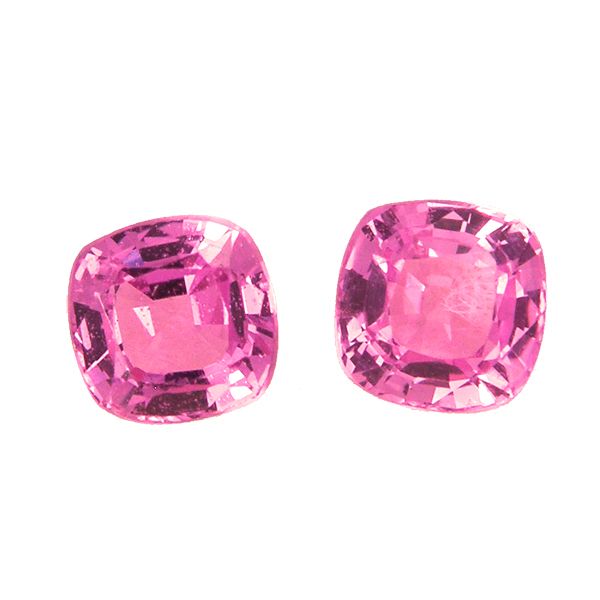 A pair of pink sapphires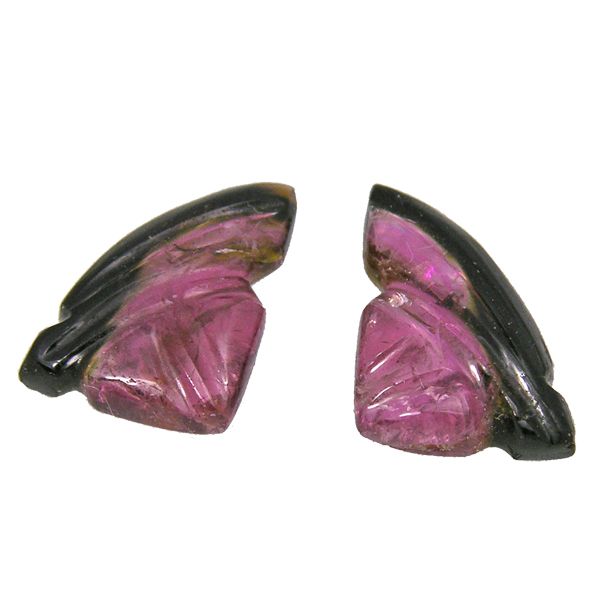 Carved tourmaline