This month's birthstone is Aquamarine so I have to start with this pretty aquamarine and diamond ring set in white gold with fine millegrain detail along the edge of the stones. It was a common addition to add minute beaded lines to rings in this way from the Art Deco era.
Sadly, I don't often feature turquoise jewellery as it is December's birthstone so gets left due to all the Christmas festivities!  The turquoise used in the bangle and two rings chosen have a smooth sky blue colour which is caused by the inclusion of copper. These delicate designs include tiny white pearls and marcasites.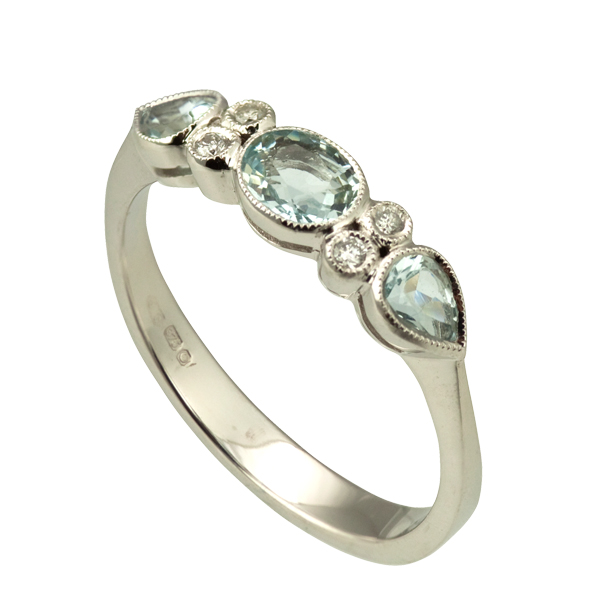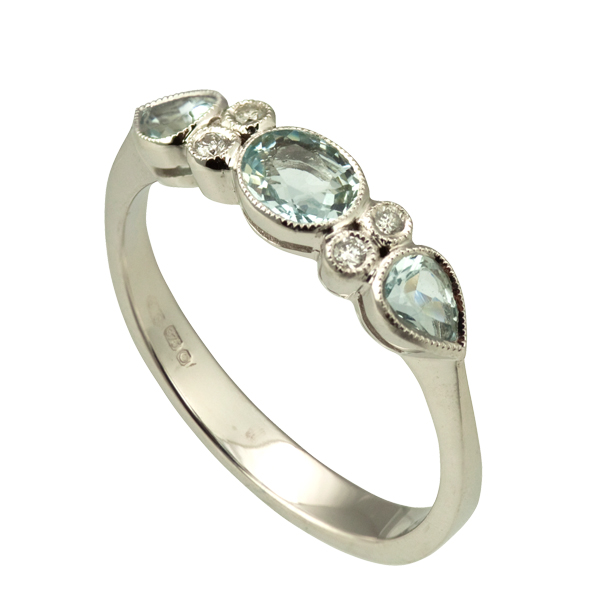 9ct white gold 7 stone rubover aquamarine & diamond ring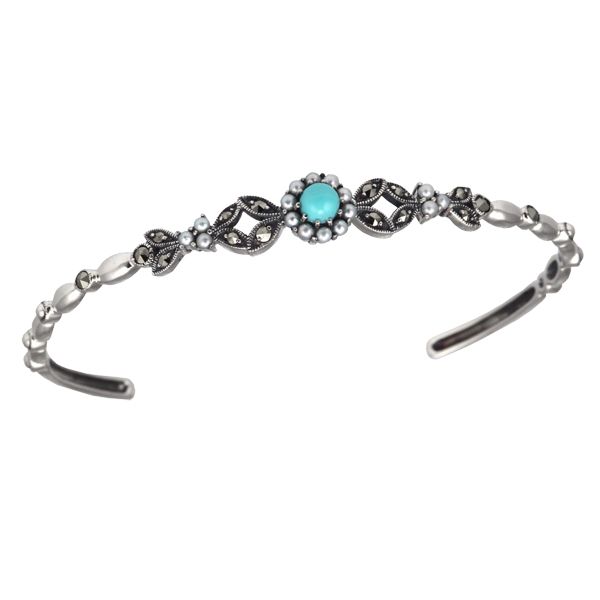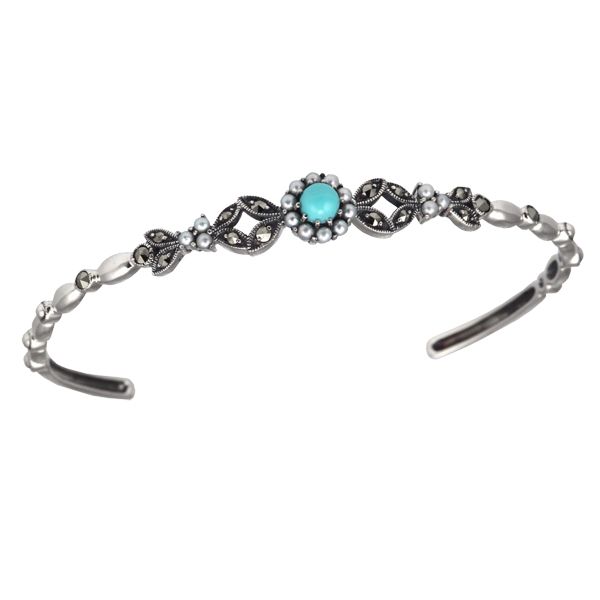 Silver turquoise marcasite & pearl bangle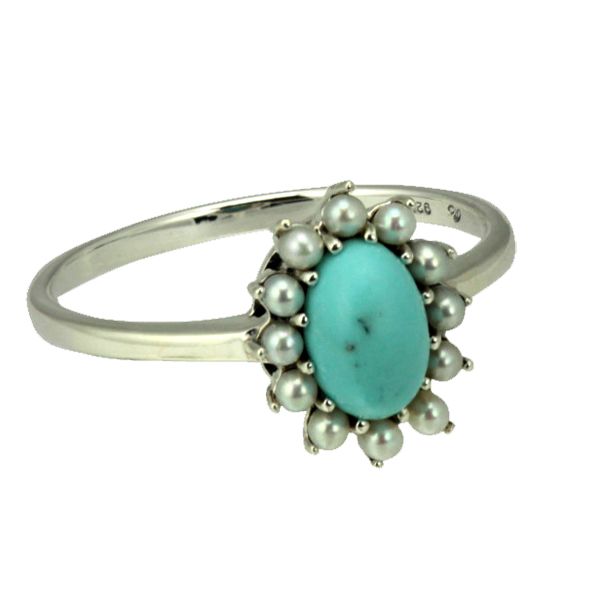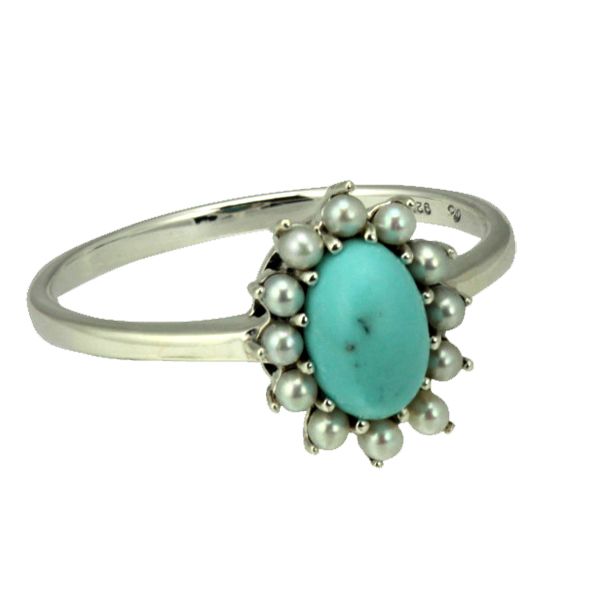 Silver turquoise pearl & marcasite ring
Silver turquoise, marcasite & pearl cluster ring
The Victorians were masters of hidden messages particularly in their jewellery. Turquoises were used not only for their colour but to represent forget me knot flowers and true love! I have picked this brooch with a trefoil of turquoise beads and pearls from our selection of pre owned gold Victorian pieces as it is an excellent example.
Contemporary designer Kit Heath has brought out the "Coast" collection for this season which incorporates varieties of natural blue gemstones, including labradorite, moonstone, lapis lazuli and turquoise to accentuate the colour tones of the sea.  The example shown uses reconstituted turquoise which is shaped into natural forms.
Shades of blue vary in topaz with anything from Sky Blue through Swiss Blue to the deepest London Blue and this is demonstrated in the two silver panel pendants featured.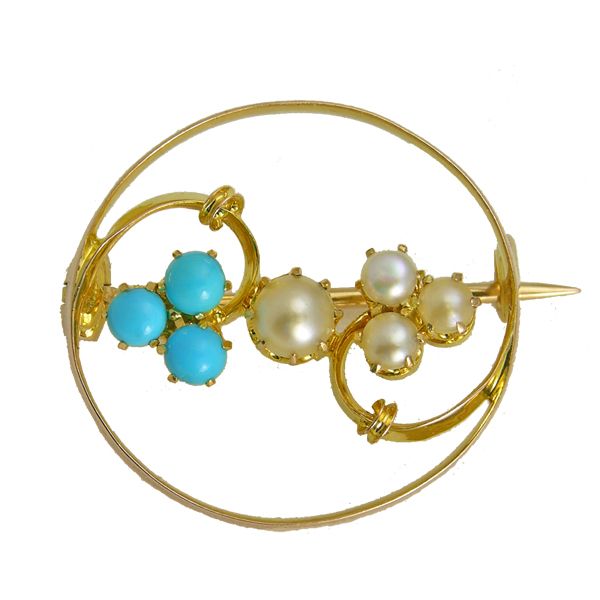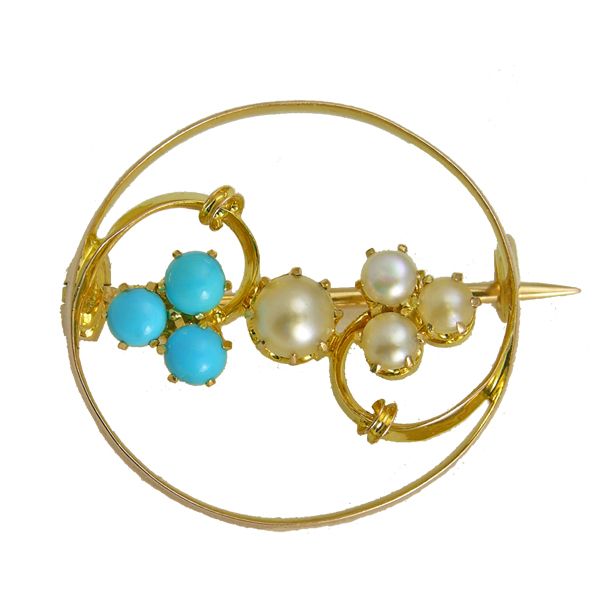 Pre loved 9ct turquoise & pearl brooch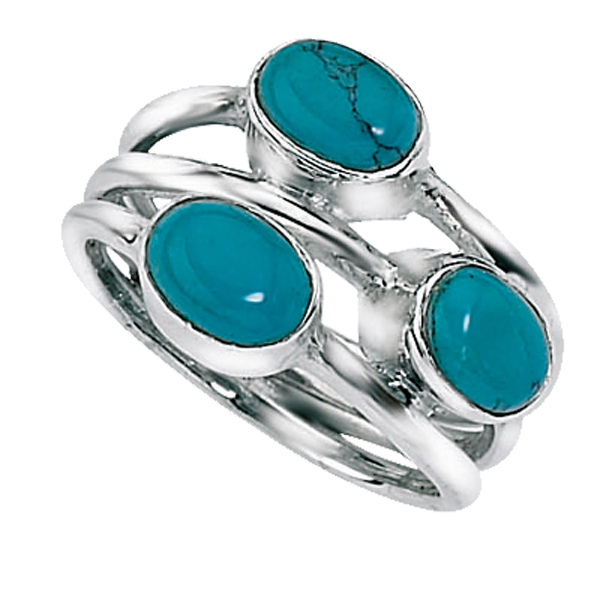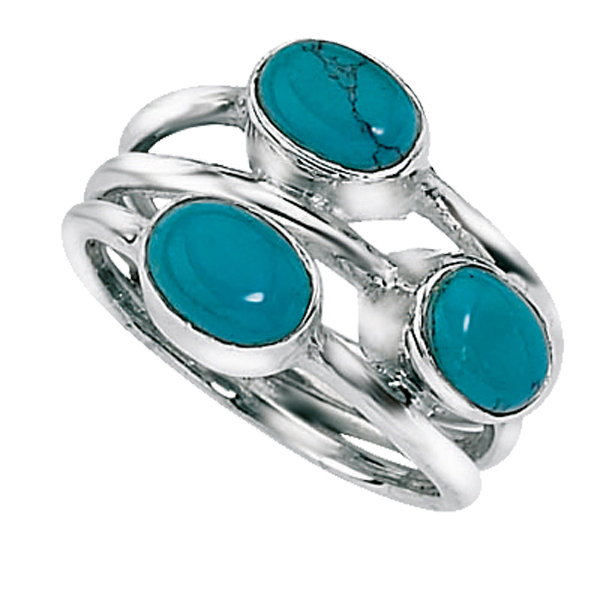 Silver 3 band reconsituted turquoise ring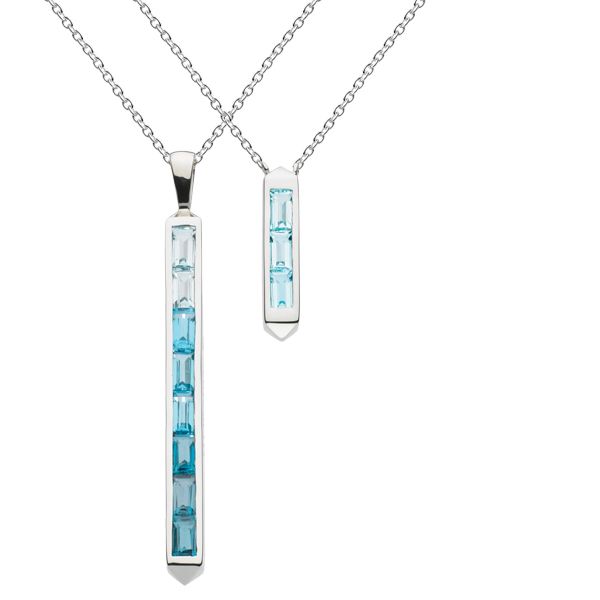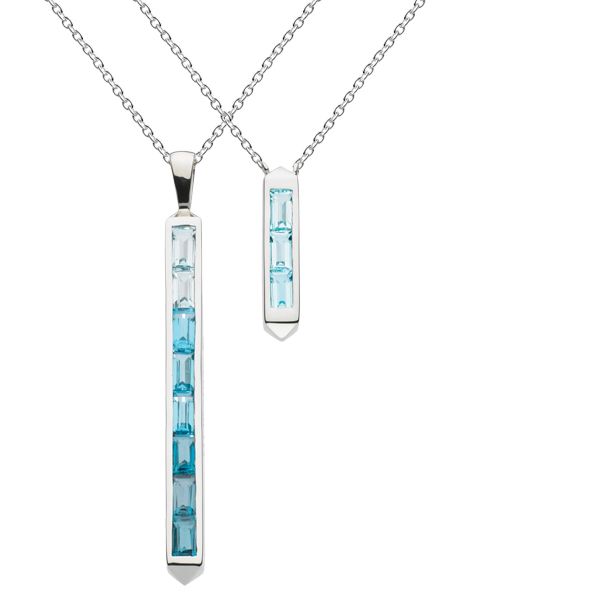 Long topaz pendant, sky blue, london blue and swiss blue & small sky blue topaz pendant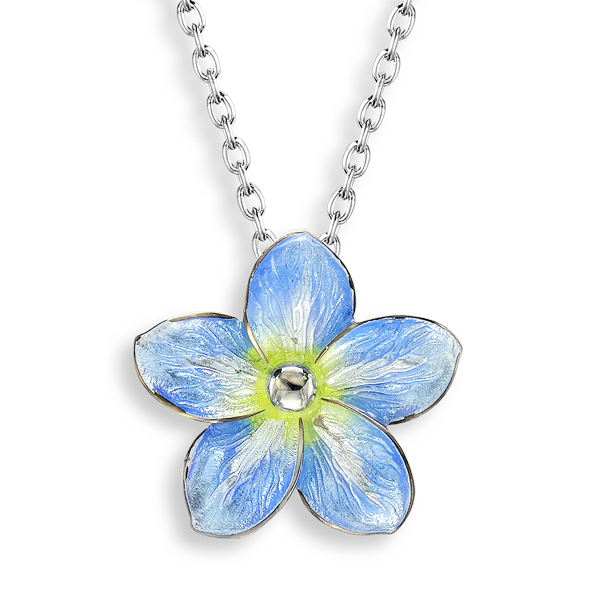 Enamel on sterling silver forget-me-not necklace
Enamel work is artfully hand applied to these silver pendants and earrings. Another interpretation of the forget me knot used in a more literal sense is this enamel flower pendant. I also love the subtle use of the sea water colour tones created in various enamel on this Art Nouveau inspired pendant set.
Some gemstones suit being cut in various ways to enhance the beauty of the stones. I think this faceted blue topaz set in gold works well in these pendant and earrings.
The aquamarine ring with its fine diamond set shoulders sits neatly on the finger. It's not too big so it could be worn against a wedding ring too.
Other light blue stones to look out for that are perhaps lesser known but just as interesting are blue zircon, blue lace agate, blue moonstone and labradorite which we find are being used in current designs.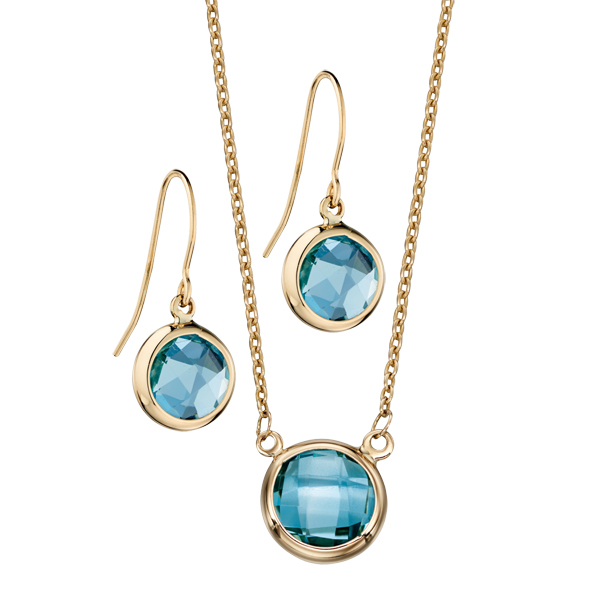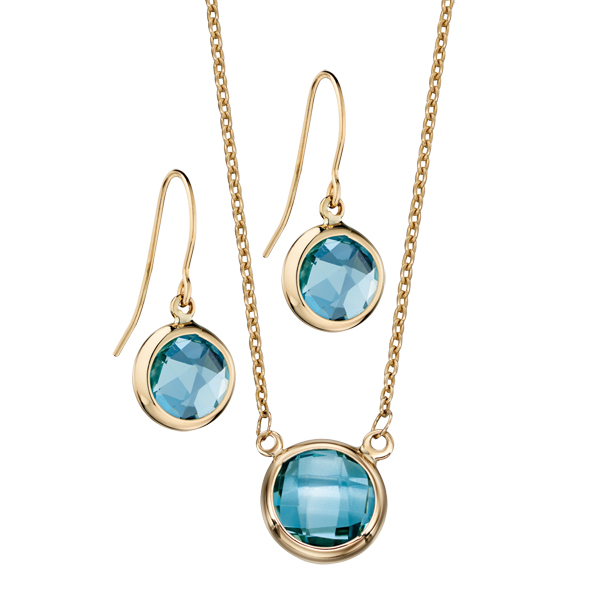 9ct yellow gold blue topaz round faceted necklace & earrings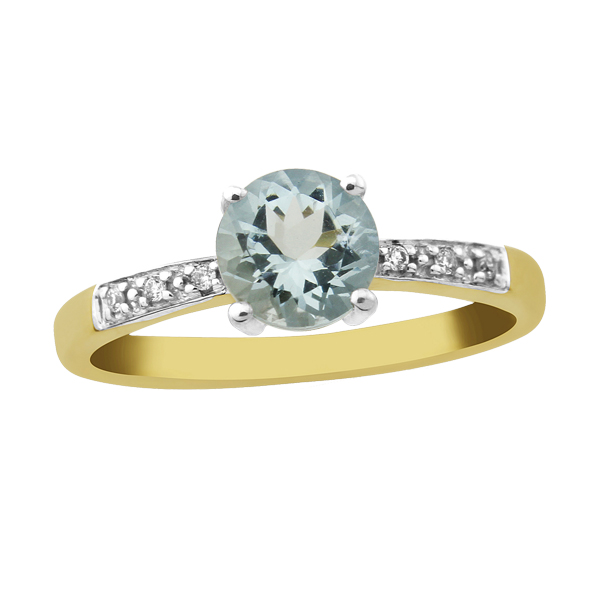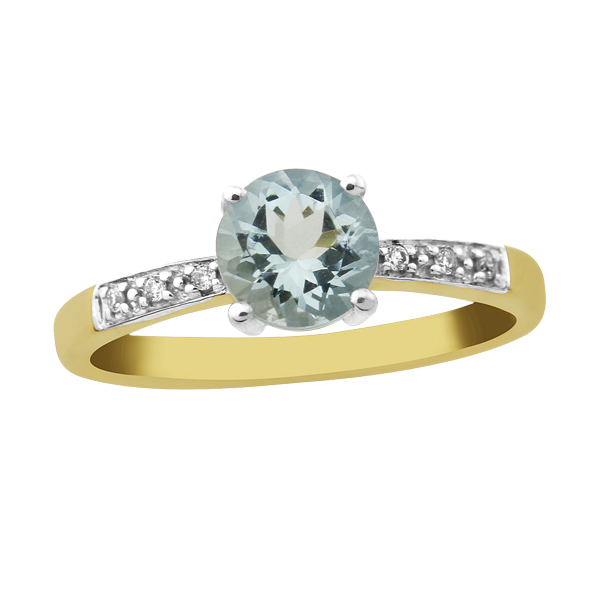 9ct yellow gold aquamarine & diamond ring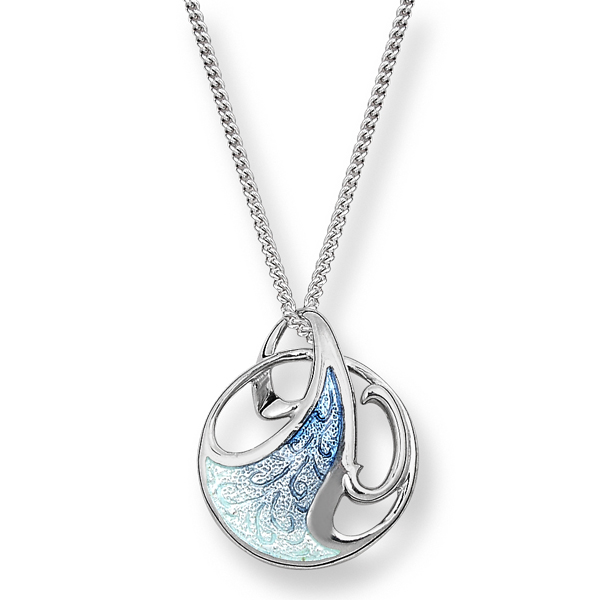 Blue enamel sterling silver Art Nouveau style necklace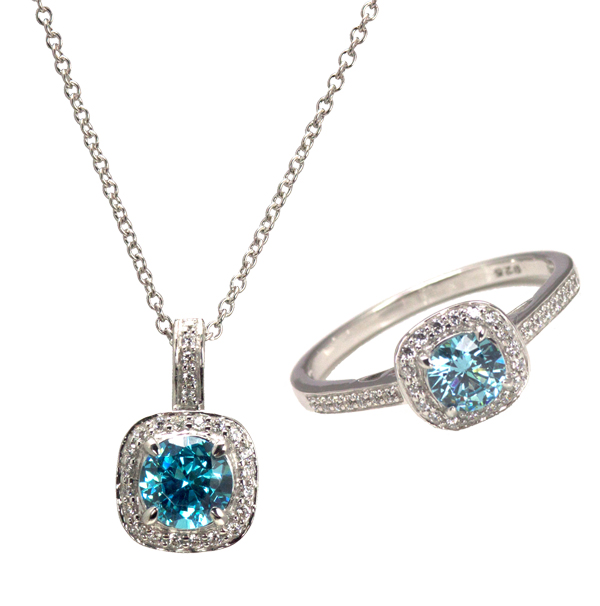 Silver blue CZ cluster ring & pendant