Amethyst, the birthstone for the month of February, is perhaps the most well known gemstone which has these purple and lavender hues.  Its deep violet colours is often remarked to best suit those with a darker complexion whereas the pastel shades perhaps better suited to a paler skin or red hair.
Introduced as a new design for this spring is a blossom inspired theme. Silver jewellery set with amethyst stones, perfect for those who like delicate designs tipped with colour.
Contemporary designs using silver with amethyst and tiny marcasite stones are a match made in heaven! We have a collection of designs incorporating this rich coloured gemstone.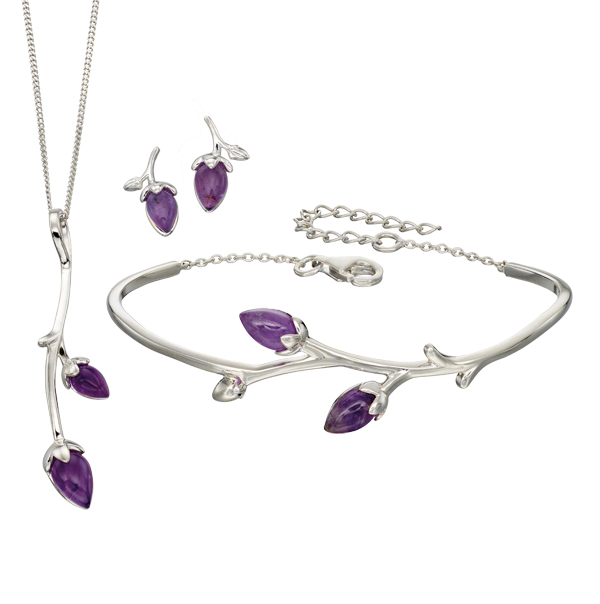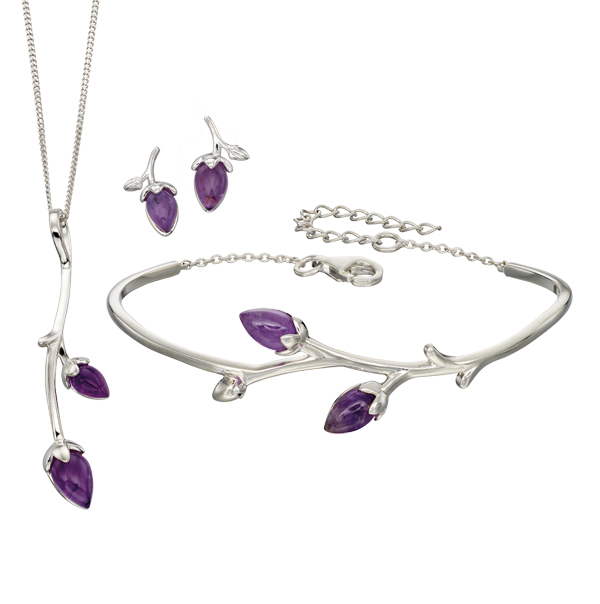 Silver blossom amethyst pendant, bangle & earrings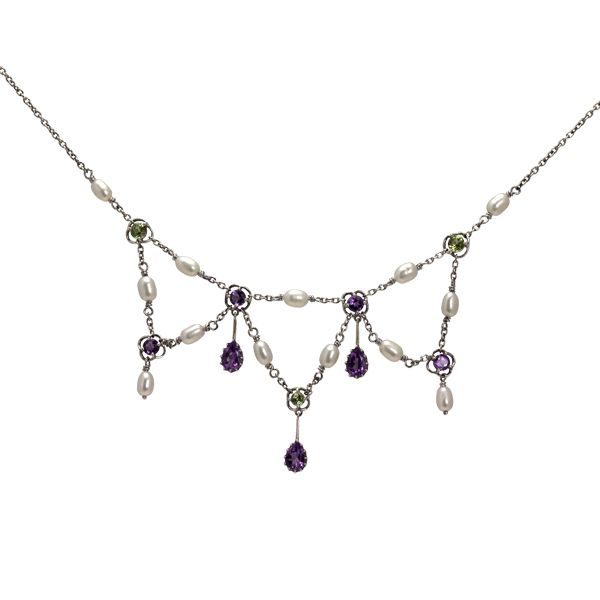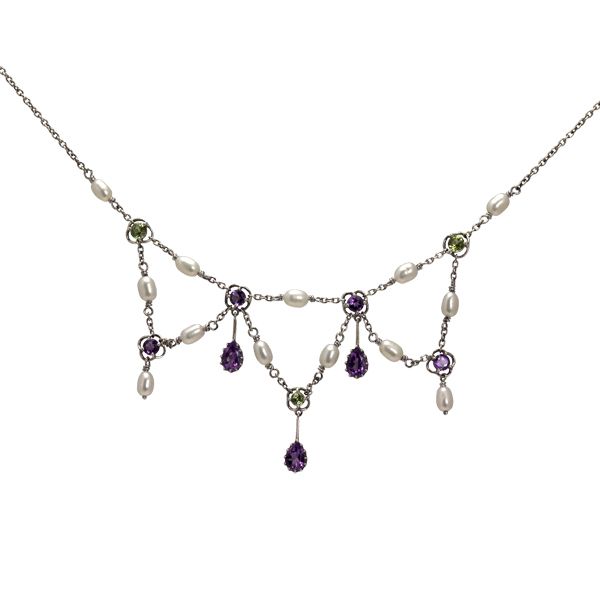 Silver amethyst, pearl & peridot drop necklace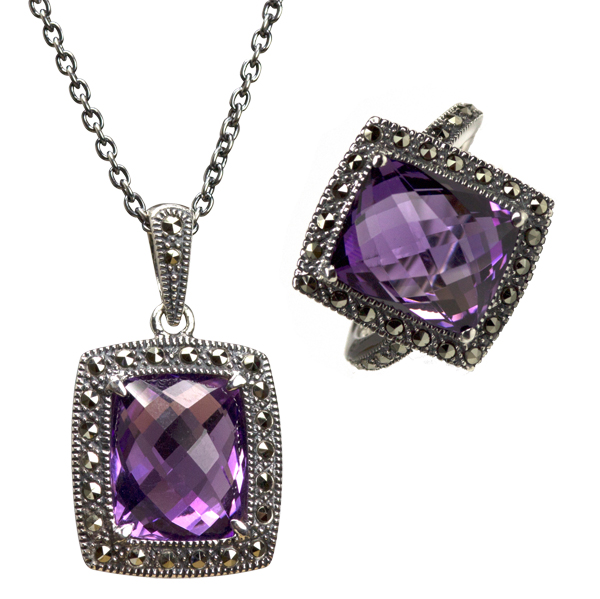 Silver amethyst & marcasite pendant & ring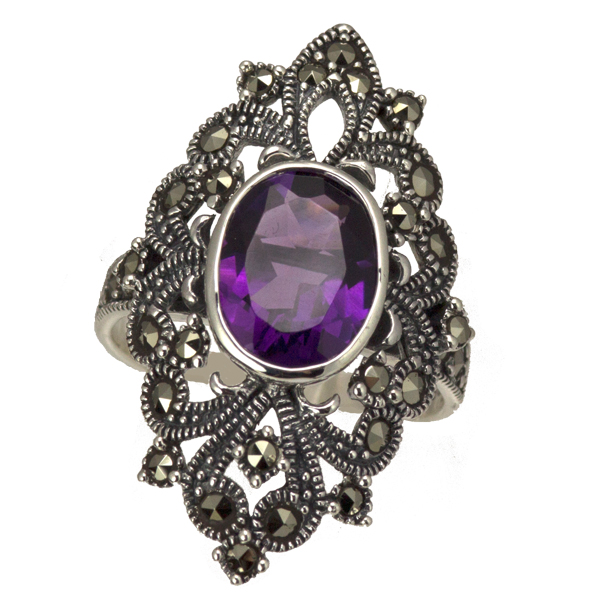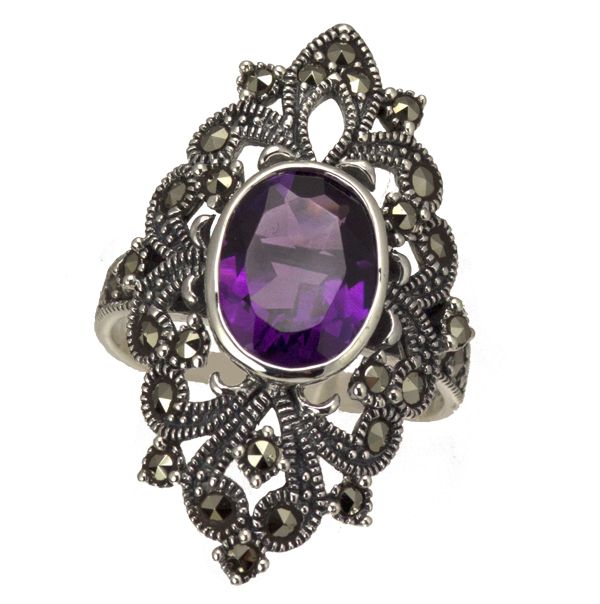 Large silver amethyst & marcasite ring
When I saw some most unusual soft polished lavender quartz pendant and earrings they would be perfect for this purple kaleidoscope.  They cleverly imitate the look of lavender jade which is quite rare and also very expensive.    We tend to think of jade as being bright green but it comes in other colours too although this would be the subject of an article all to itself.
If you love colour and glass – Troll beads always inspire! These handmade glass beads – create your own colour palette with a variety of shades of purple and lavender hues.
Sometimes less is more. We feature a pretty pair of neat 9ct amethyst and diamond cluster earrings. To complete the set a ring and matching pendant are also available.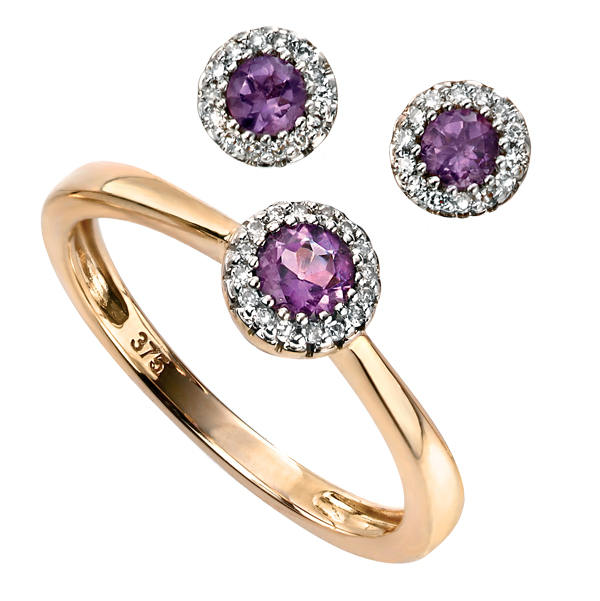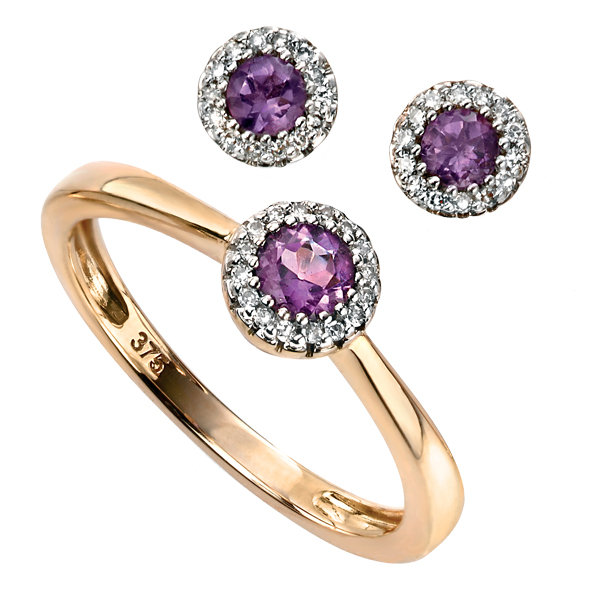 9ct yellow gold amethyst & diamond cluster ring & earrings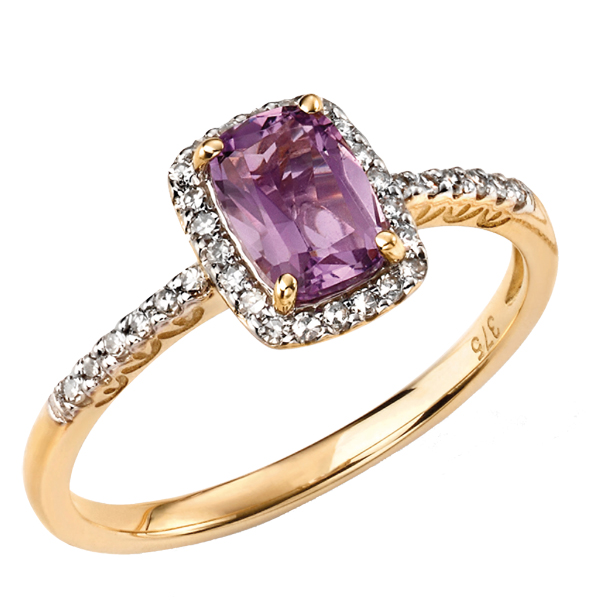 9ct yellow gold amethyst and diamond cluster ring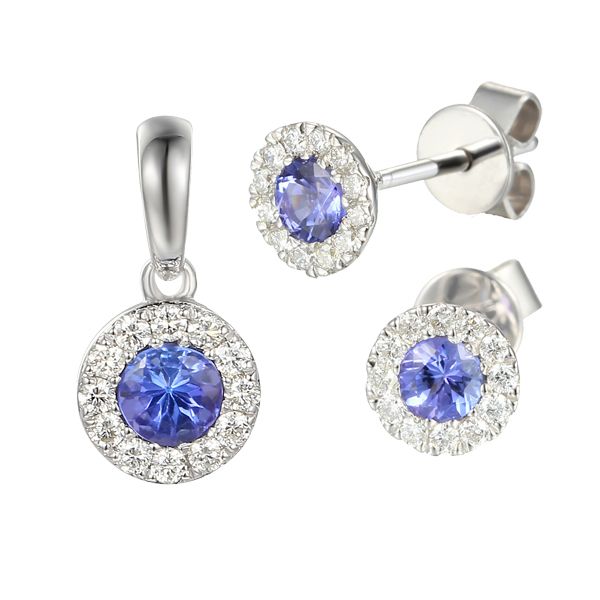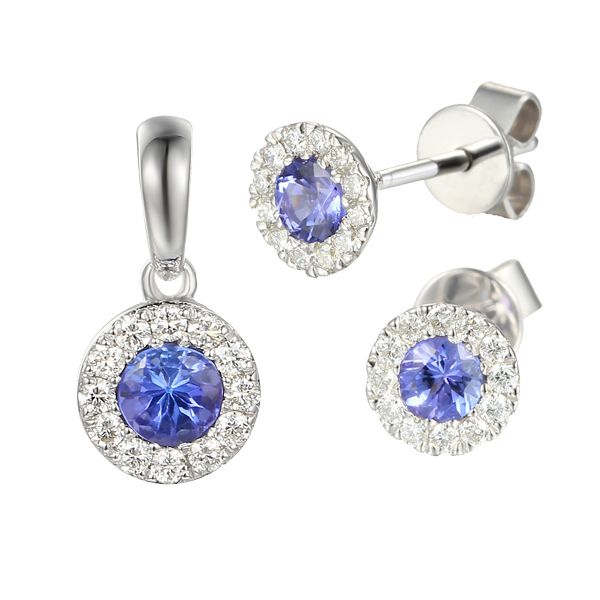 9ct white gold tanzanite & diamond cluster pendant & earrings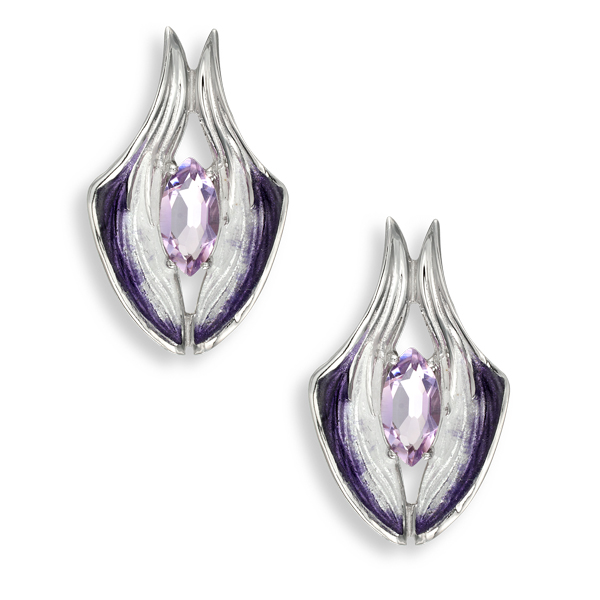 Silver enamel & amethyst stud earrings
We often associate February and Valentines with red roses although violets are the birth flower for this month. So I thought I should include the beautiful tanzanite gemstone which captures flashes of violets and blues.
I found this striking "vintage" inspired necklace which uses a mix of amethysts, pearls and peridots and will look lovely against bare skin.
Adding a bit of opalescence and a shimmer of lavender, we include these swarovski crystal long drop earrings and pendant set.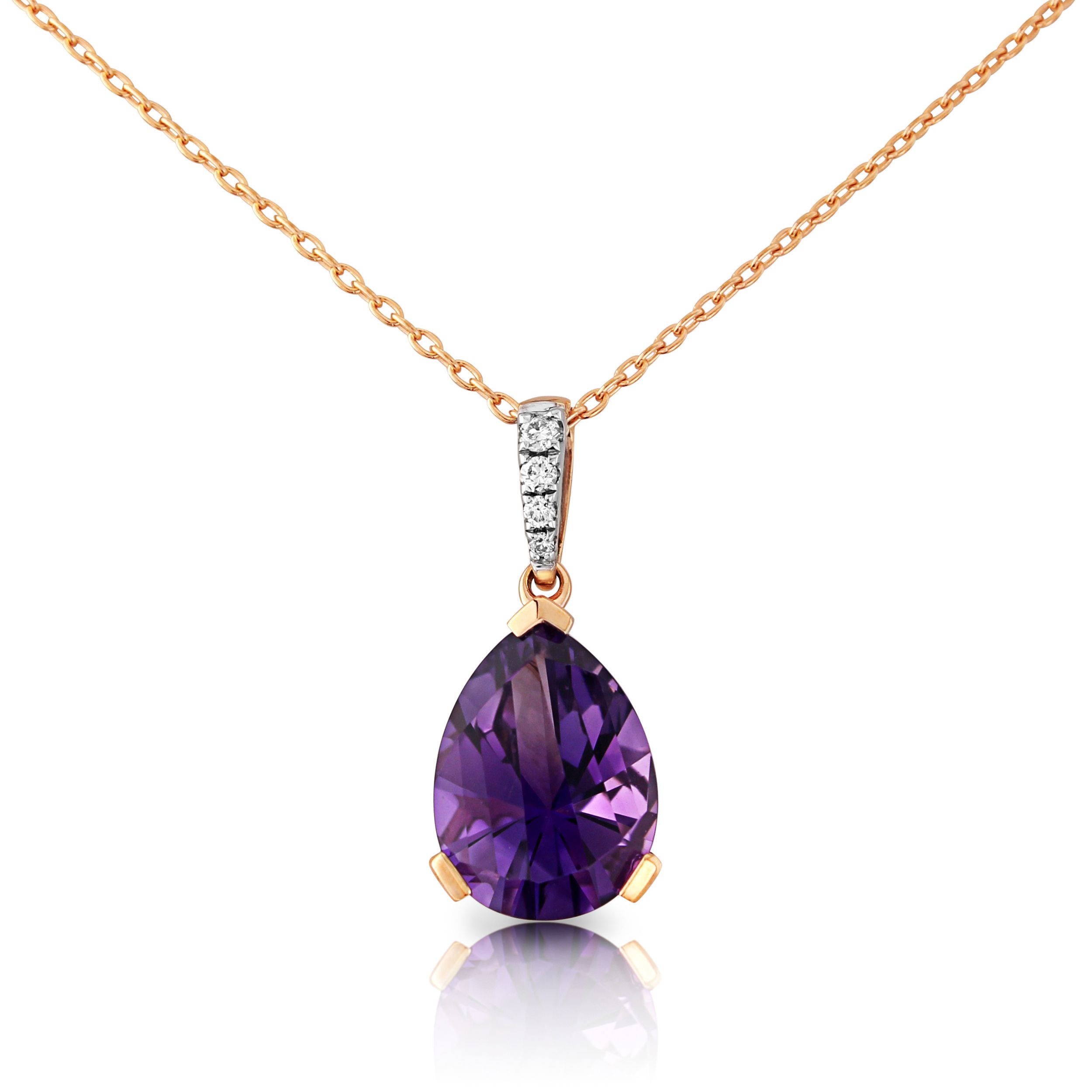 Amethyst Pendant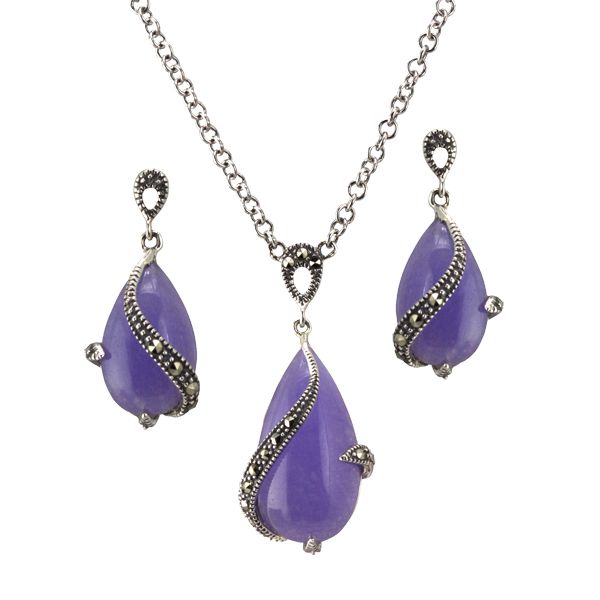 Lavender quartz silver drop earrings & pendant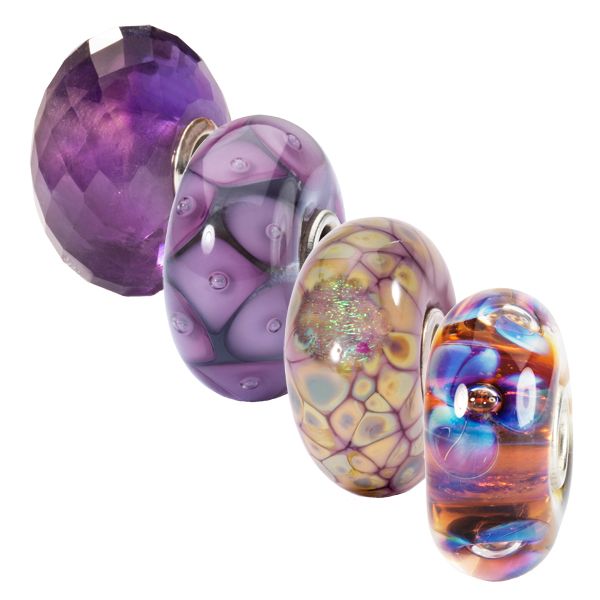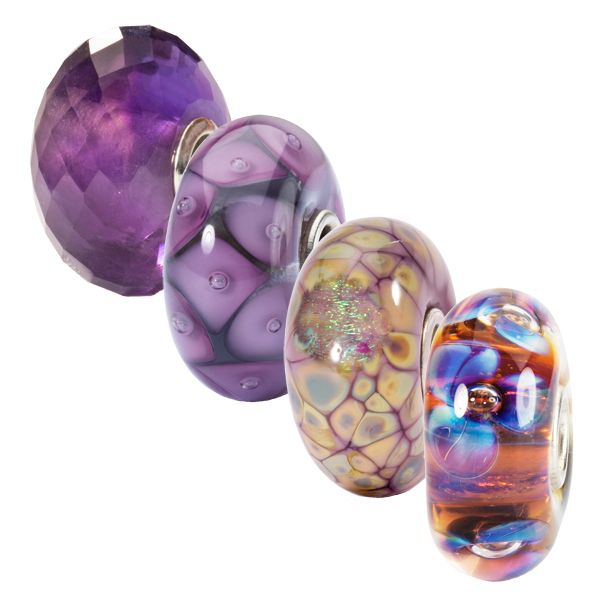 Trollbeads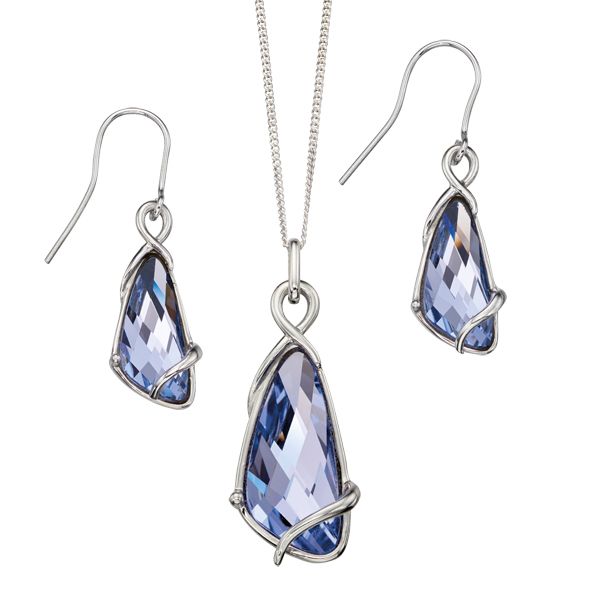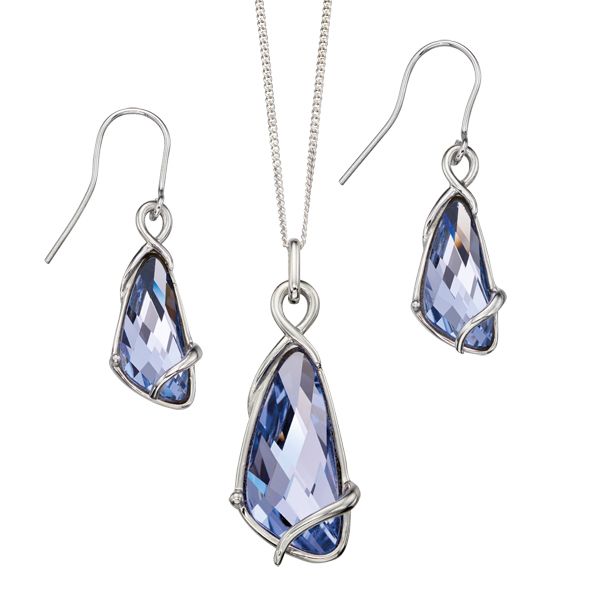 Silver lavender swarovski crystal earrings & pendant on chain