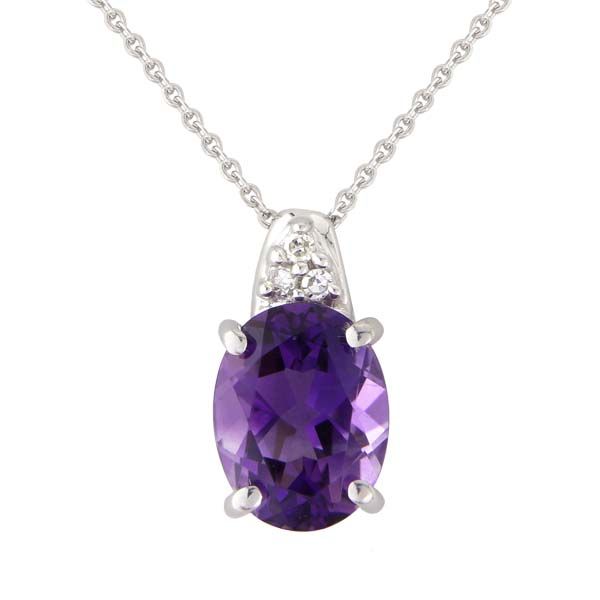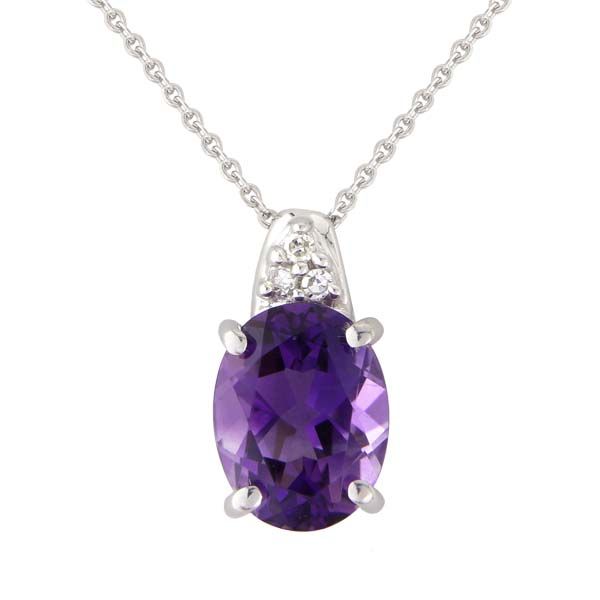 9ct white gold oval claw set amethyst and diamond pendant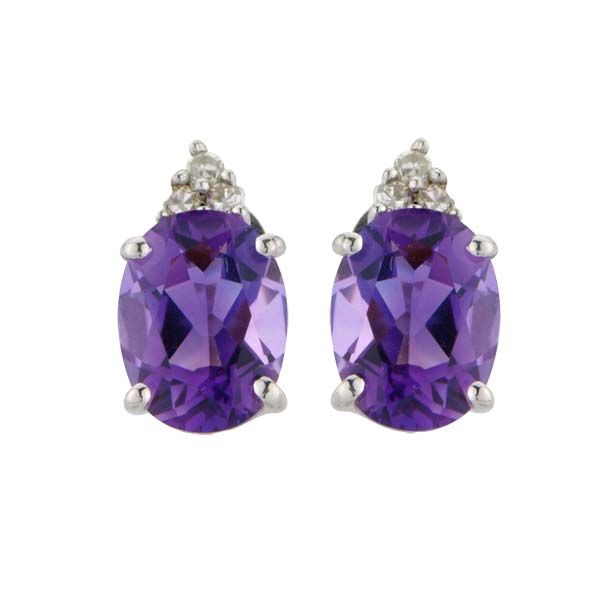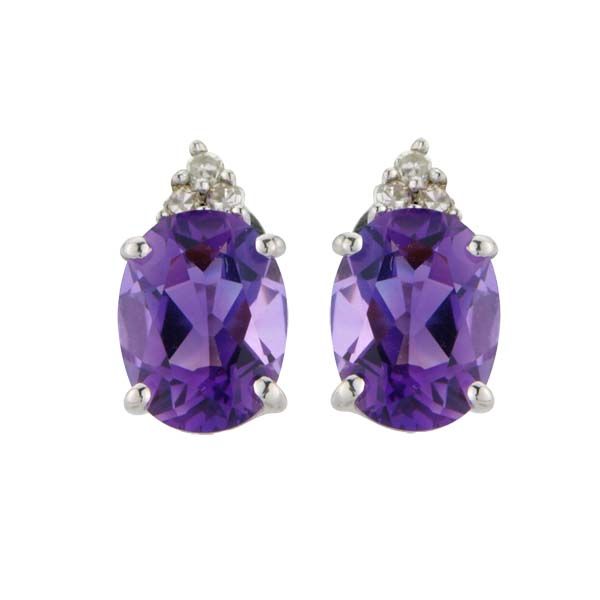 9ct white gold oval amethyst and diamond earrings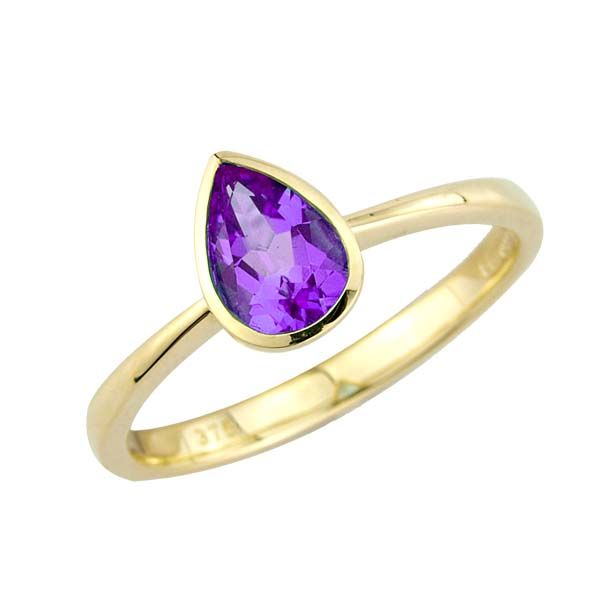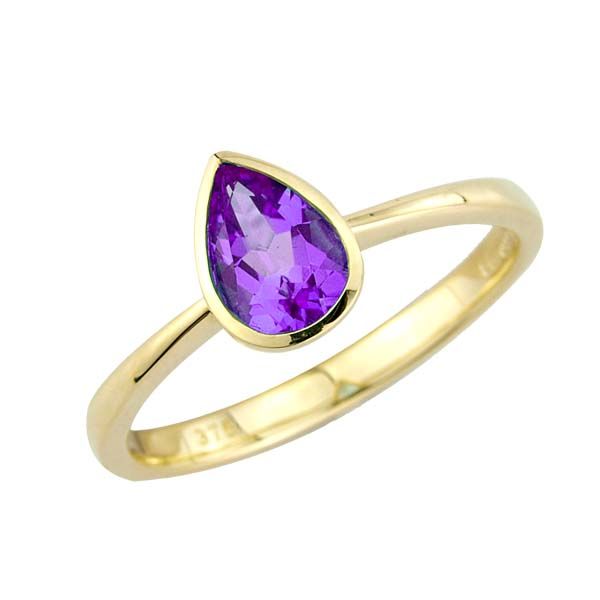 9ct yellow gold rub over pear shaped amethyst ring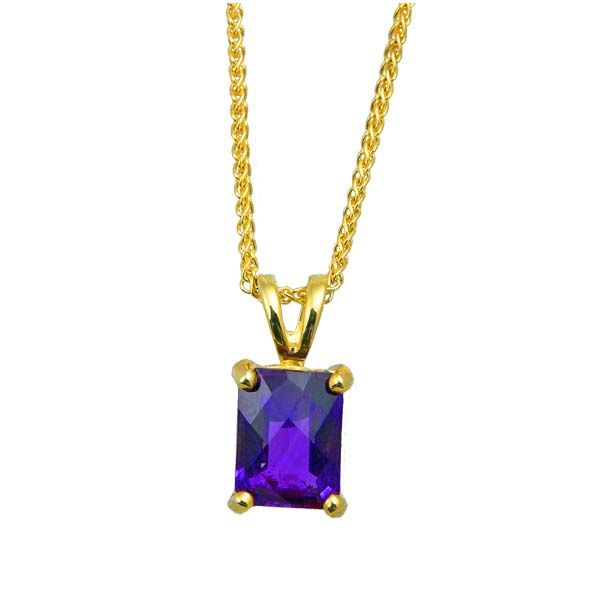 9ct yellow gold rectangular amethyst pendant
Now as a jeweller myself, Amethyst still remains for me one of the most popular affordable gemstones.    It is a variety of crystalline quartz and is found in all shades of deep purple through to pale lavender although the deep purple is the most sought after.
Many myths and legends are woven around Amethysts.   Leonardo da Vinci believed it could dispel evil thoughts and quicken intelligence.  Amethysts were supposed to ensure sobriety and because of this Bishops of the Anglican Church have worn Amethyst rings ever since the Reformation.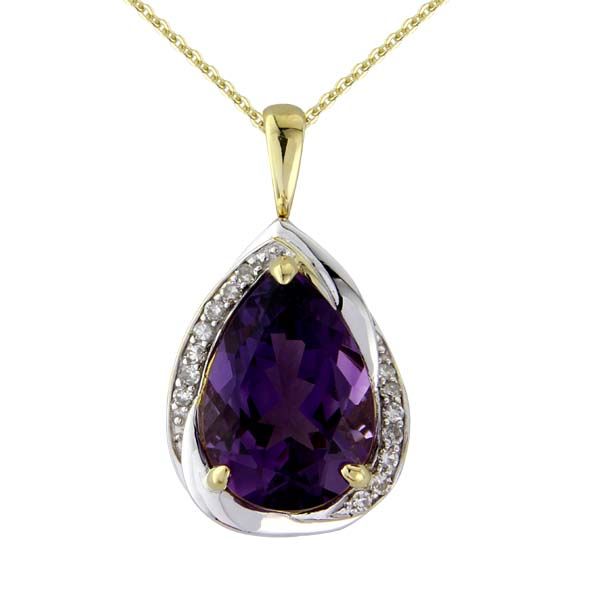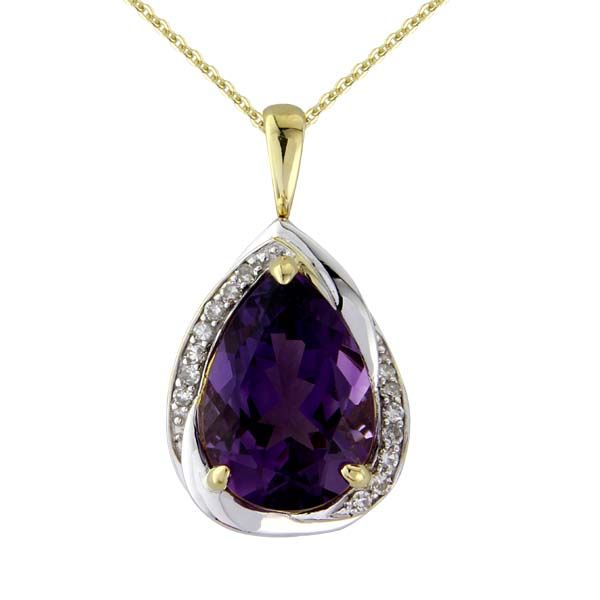 9ct yellow gold pear shaped facated amethyst and diamond pendant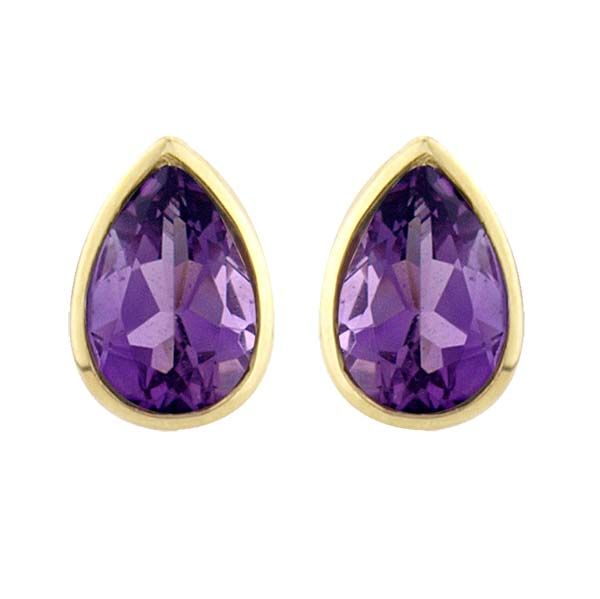 9ct yellow gold rub over pear shaped amethyst stud earrings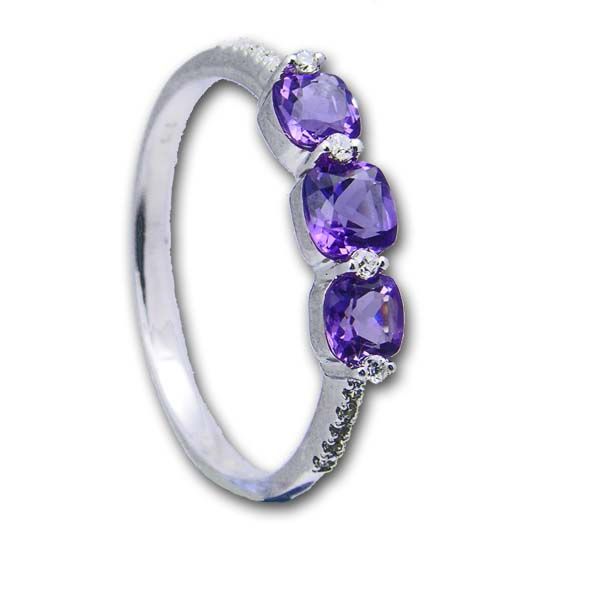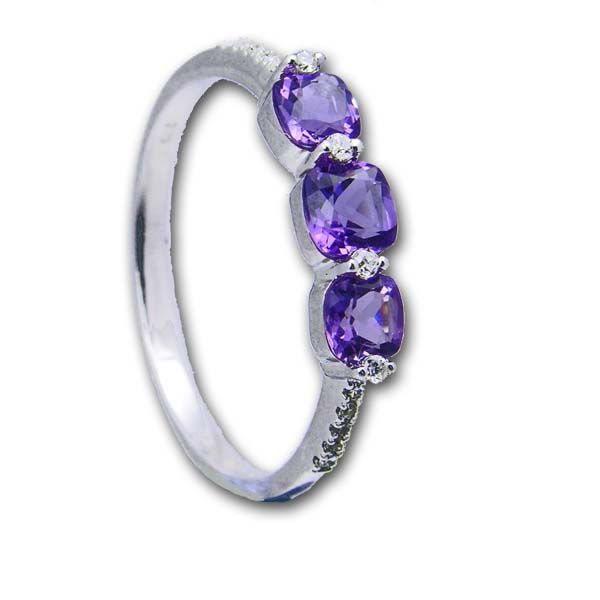 9ct white gold 3 stone amethyst & diamond ring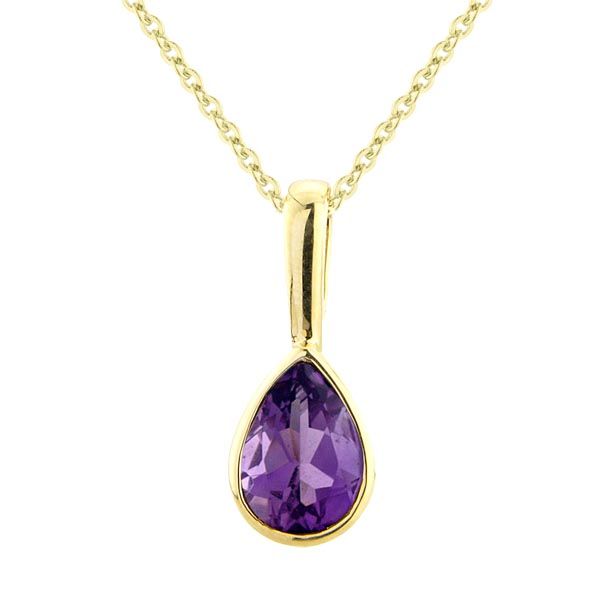 9ct amethyst pendant
The earliest indications of Amethysts being used in Jewellery go back to around 3,100BC as beads and seals from this era have been found in Egypt.
Amethysts were used extensively in Victorian Jewellery.   The Scottish "Pebble" jewellery, much loved by Queen Victoria herself, frequently used Amethysts which were cut into shapes of thistles.
Although the main sources of this gemstone are found in Sri Lanka, USA and Russia it can also be found nearer to home in the china clay pits of Cornwall.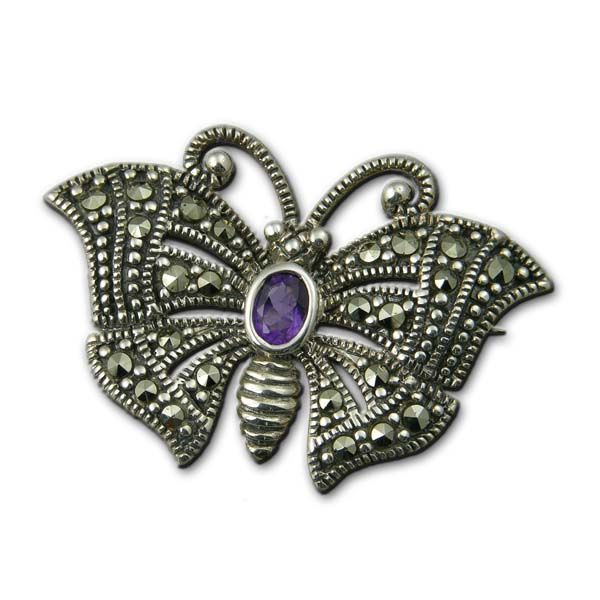 Silver amethyst marcasite brooch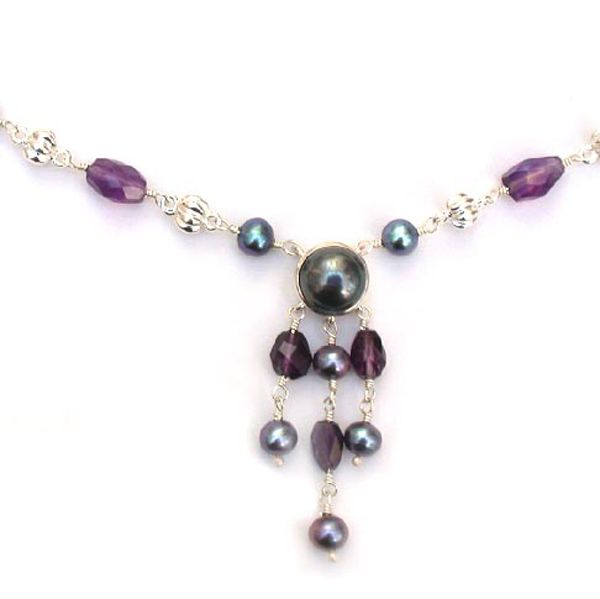 Dower & Hall waterlily amethyst and pearl necklace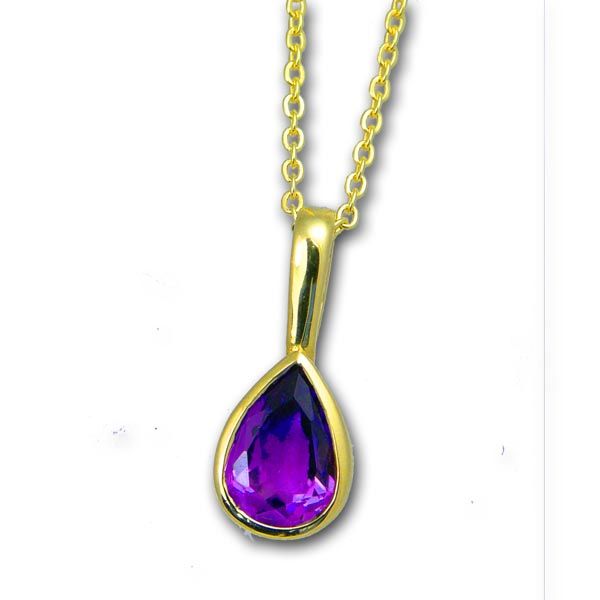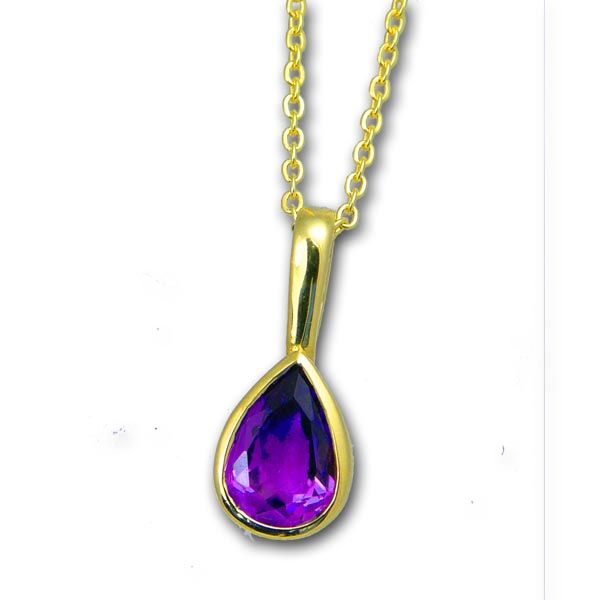 9ct yellow gold pear shaped amethyst pendant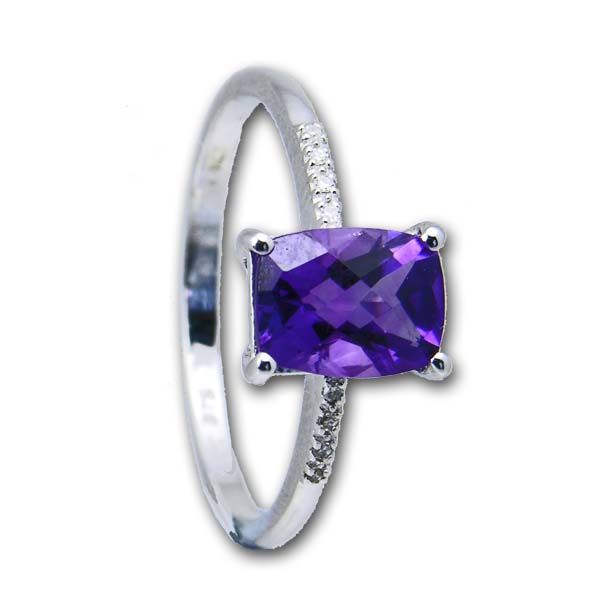 9ct white gold amethyst & diamond ring
These beautiful purple stones are a favourite with the designers Dower and Hall setting Amethysts with pearls in Silver or Vermeil.
A touch of purple colour works well with marcasite jewellery as we can see the pretty butterfly brooch set with an amethyst.
Do be aware that the colour of an Amethyst may fade when subjected to heat or prolonged exposure to sunlight.  So to avoid this risk of colour changes try not to wear amethyst jewellery when for example you are out all day on your hot sunny holidays.